Videoaviation | 152332 1/32 AERO 12C Bomb Skid
Reviewed by Ray Peterson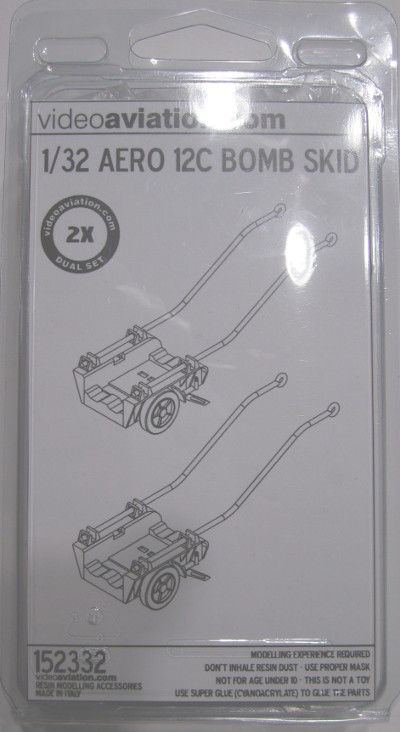 A recent release by Videoaviation is a relatively simple set of two 1/32nd scale bomb skids. This will offer an easy option for those seeking to add interest to their modern aircraft builds or dioramas in 1/32 scale. The kit comes in a sturdy package and consists completely of resin parts as displayed in the photographs.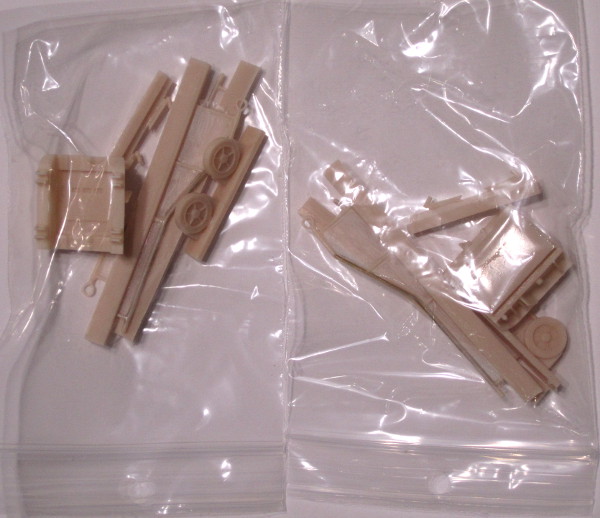 The skids in this kit are basic in design, being not much more than a man-powered two-wheel cart, and will suit a range of smaller ordnance typically found in 1/32 scale kits. This type of trolley is often seen on modern carriers but may have also seen service on land-based airfields. Photos found online show it mostly in yellow, but some photos also show it in the later white. Wheels in diagrams show treads, but pictures of skids on carriers appear to have smooth wheels, which is what is provided in this kit.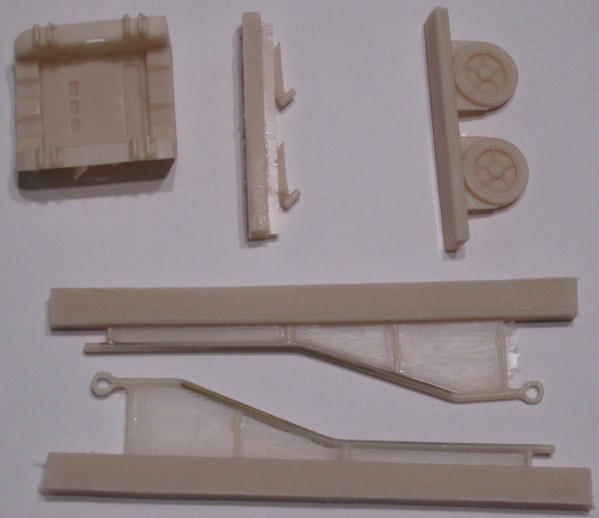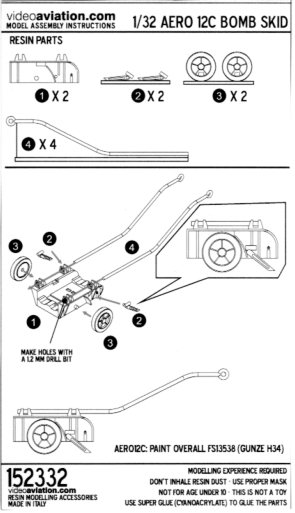 The skid is rather simple, consisting of seven resin parts, each skid packaged in its own Ziploc bag. The corresponding simple instructions are on the back of the package title card. The casting is first rate with nice crisp detail. The long, slender, handles are cast around what looks like brass or copper rod for strength. If you add some ordnance to the skid, proper straps will need to be scratch-built, which would not be a big deal at all.
An easy but atmospheric piece to place on a carrier deck next to your Hornet or Tomcat!
Highly recommended!
Available from Videoaviation.com.
© Ray Peterson 2016
This review was published on Saturday, December 10 2016; Last modified on Saturday, December 10 2016