Parts-R-Parts | #022 Bf 109G Early Intake
Reviewed by Floyd S. Werner, Jr.
One problem with the Promodeler Bf 109G-4 is the shape of the intake to the supercharger. The kit has a cutout for the gun bulges. To build an accurate G-4, or a late F or G-2, you will need to add this mount. This is not an easy fix, until now. Parts-R-Parts offers a new intake for the G-4. It is a one piece affair that is simply added to the side after sanding off the existing mount.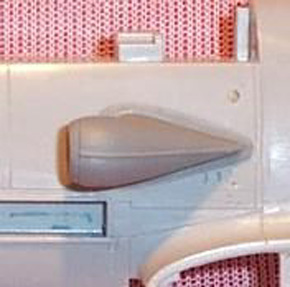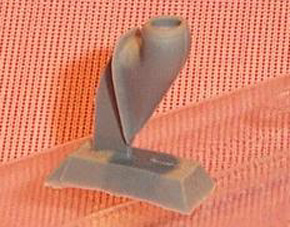 The intake is beautifully cast in light grey resin with no bubbles. This easy upgrade is inexpensive and very convincing.
I highly recommend this upgrade and the rest of the Parts-R-Parts line for the Hasegawa 1/32nd scale kit.
The entire line can be ordered at: http://www.partsrparts.homestead.com/start.php.
Thanks to Parts-R-Parts for the review copy.
© Floyd S. Werner, Jr. 2004
This review was published on Saturday, July 02 2011; Last modified on Wednesday, May 18 2016