CMK | F32 317 British Tempest Pilot, climbing out of cockpit
Reviewed by Iain Ogilvie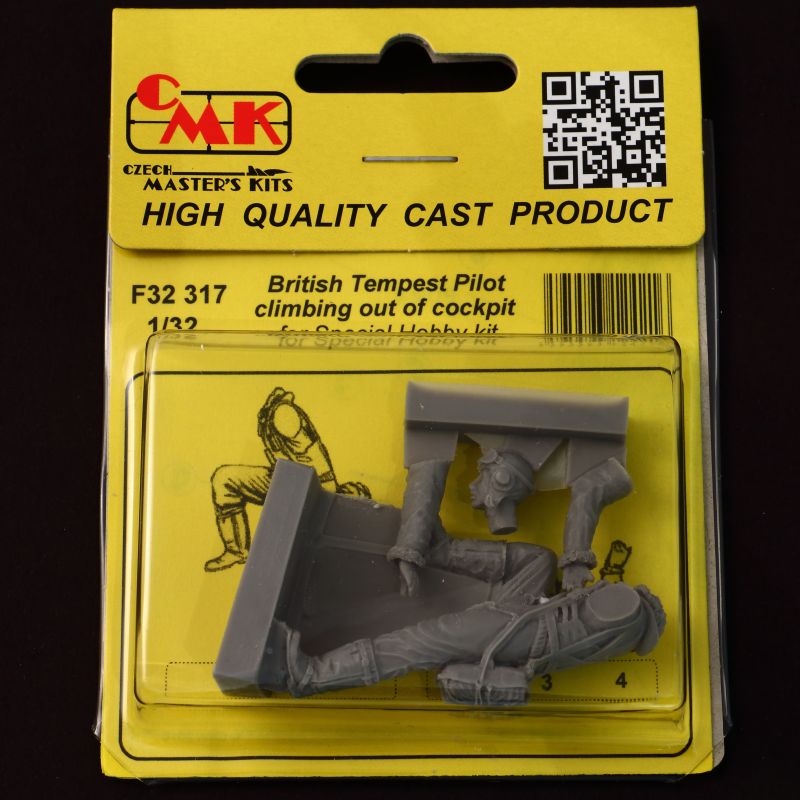 Another accessory recently released by CMK for their sister company's Tempest kits, this set provides 4 cleanly cast grey resin components that assemble into a pilot figure climbing in, or out, of his trusty steed. Whilst designed for the Tempest kit they could probably be easily modified to suit a multitude of other projects where a late-was RAF pilot figure is required.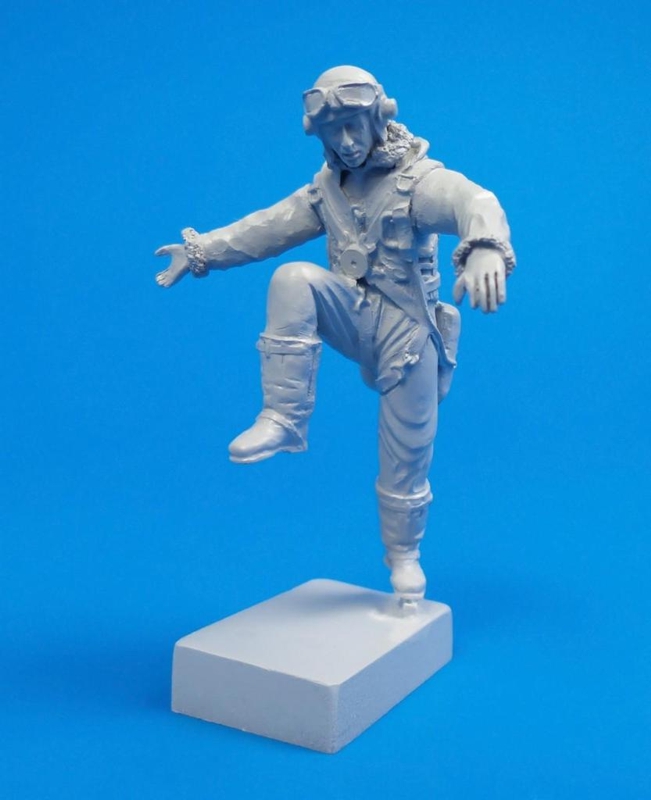 Quality looks great and even has undercuts at the sleeves so that the hands look like they are projecting through clothing, rather than just solid stubs - the downfall of many a figure. Should look great assembled and under a coat of paint - I just need to learn how to paint figures first!
---
Highly recommended to builders of the Special Hobby Tempest kits who want to personalise and enhance their projects.
Review sample courtesy of CMK/Special Hobby.
Iain
© Iain Ogilvie 2017
This review was published on Sunday, January 15 2017; Last modified on Sunday, January 15 2017