Lukgraph | 32-09: Vought SBU-1 Corsair
Reviewed by Kevin Futter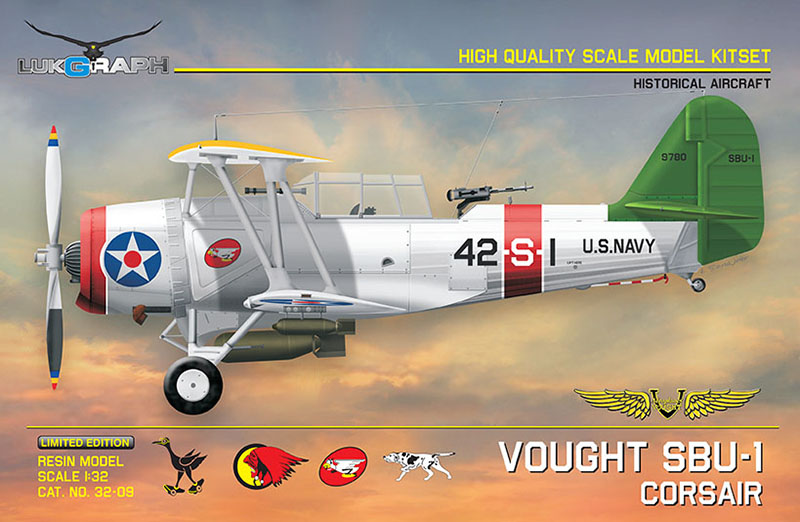 Lukgraph is a relatively new resin kit producer from Poland, specialising in esoteric between-the-wars aircraft. This kit of the SBU-1 Corsair [Wikipedia] is the company's ninth entry into 1/32 scale. I find it both admirable and courageous that a manufacturer would release a boutique kit in 1/32 scale of a reasonably esoteric subject such as this. We certainly live in bounteous times!
The kit itself ships in a small but sturdy cardboard box, with the contents parceled out into resealable bags, and the whole lot protected by a sheet of bubble wrap: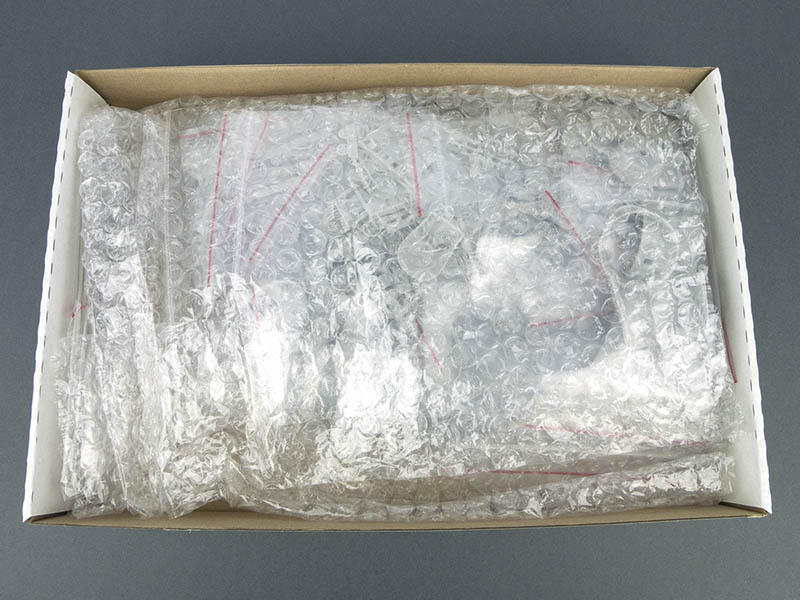 Here's what you get in the box:
188 resin parts
1 photo-etched fret
2 vacformed canopies
1 small sheet of printed instrument faces (pre-cut, self-adhesive)
2 sheets of self-adhesive canopy frames
2 decal sheets
1 full colour instruction booklet
As is now usual for Lukgraph, my sample contained a bonus personalised postcard, which is always a nice touch: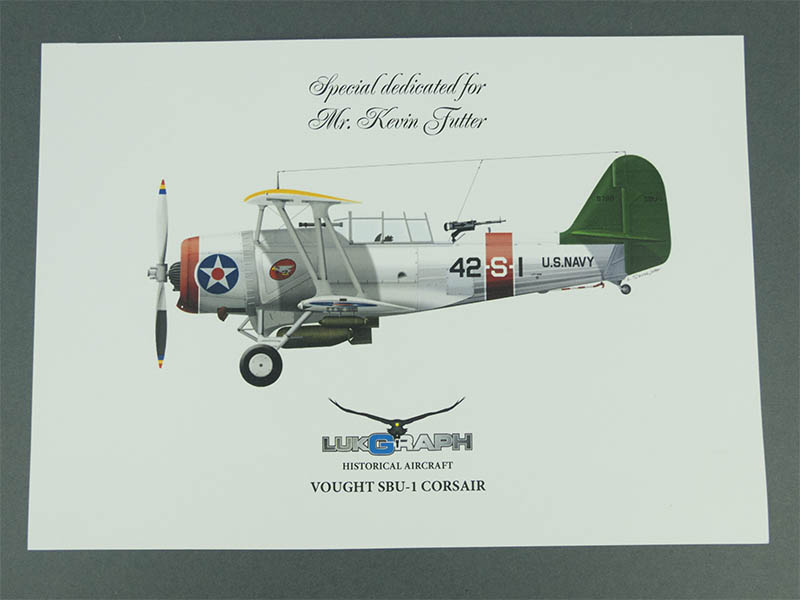 The company's website says the kit contains 188 resin parts, so let's take a look at them.
The Fuselage
The resin itself is a mid-grey colour, similar to many injection-moulded plastic kits. The fuselage halves have already been removed from their casting blocks: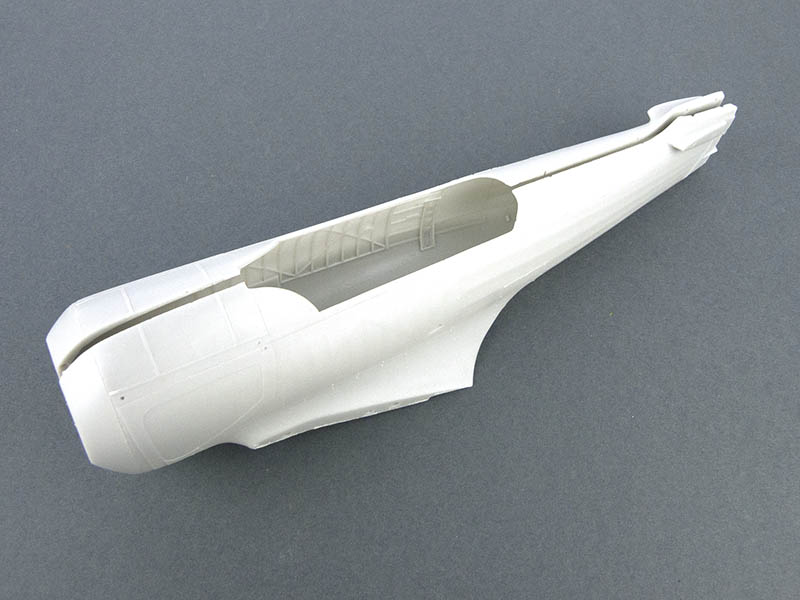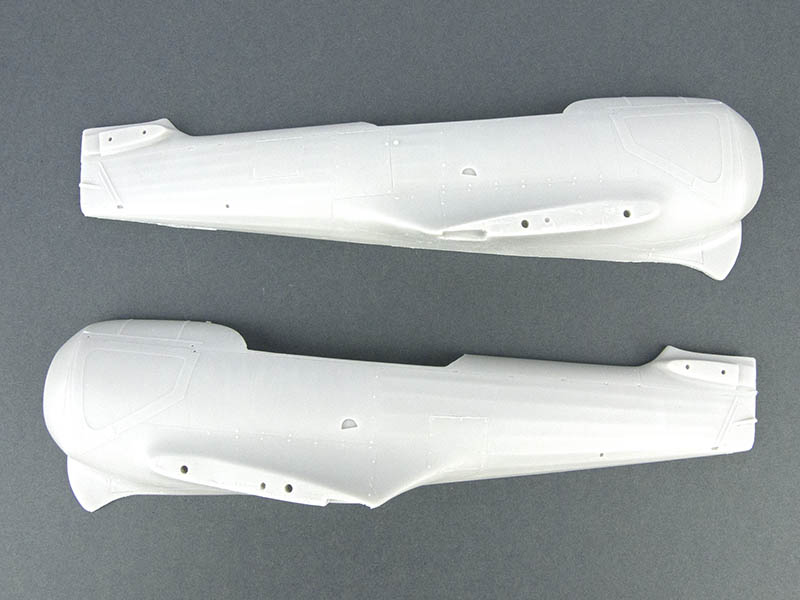 The casting is generally very good, though there are a few rough edges. The fabric effect is nicely captured: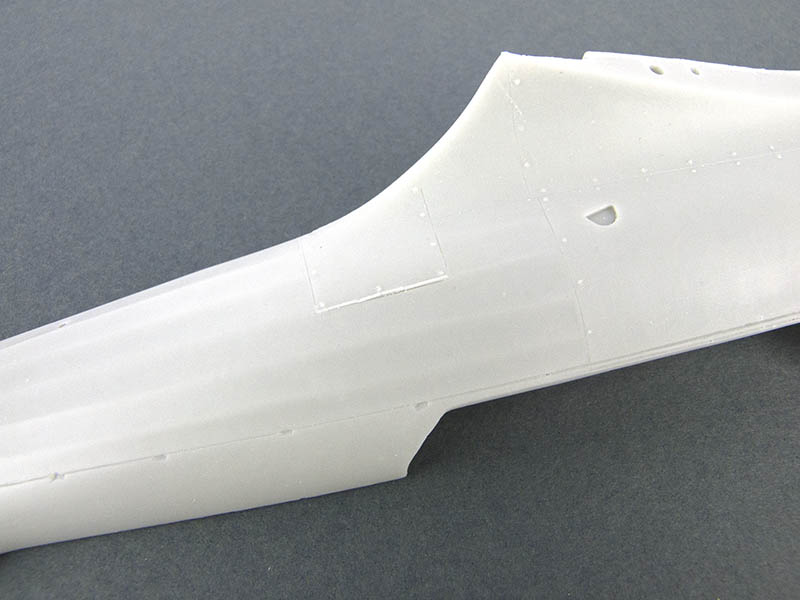 The internal framework for the cockpit is integrally moulded: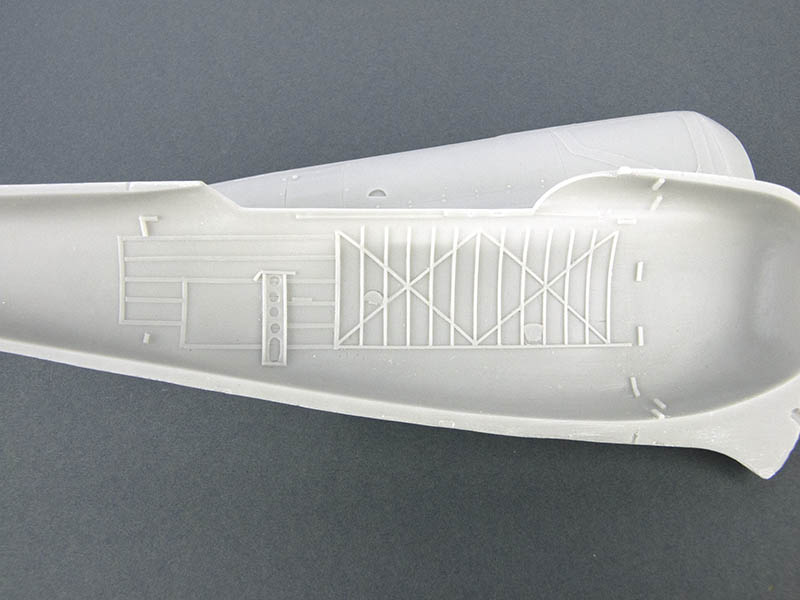 The engine cowling is housed in one of the many resealable plastic bags contained in the kit, and is comprised of three separate parts: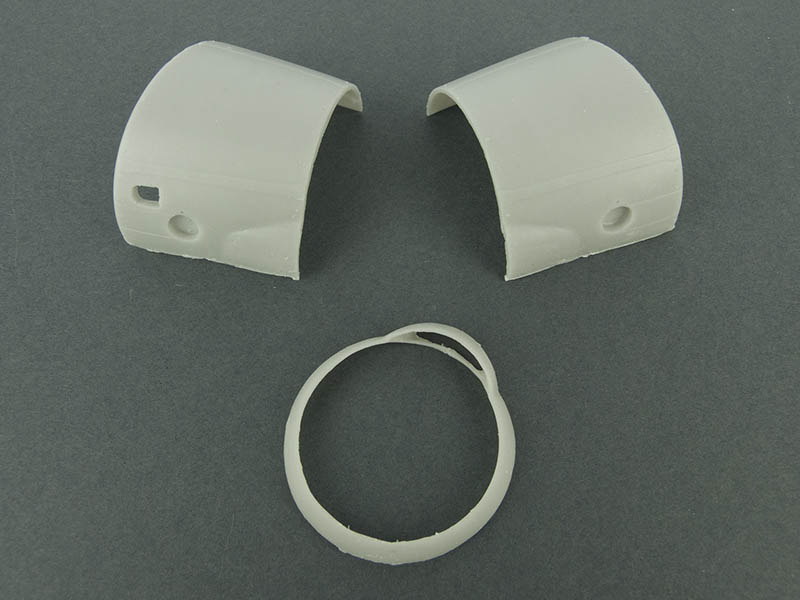 The casting is a little untidy in places, but should clean up with no problems. In the forums, Brandon Wood has reported that he encountered some pin holes in the resin while sanding the cowl parts, so some care may be required.
The Wings
The wings are cast as four pieces of solid resin, with separate aileron parts: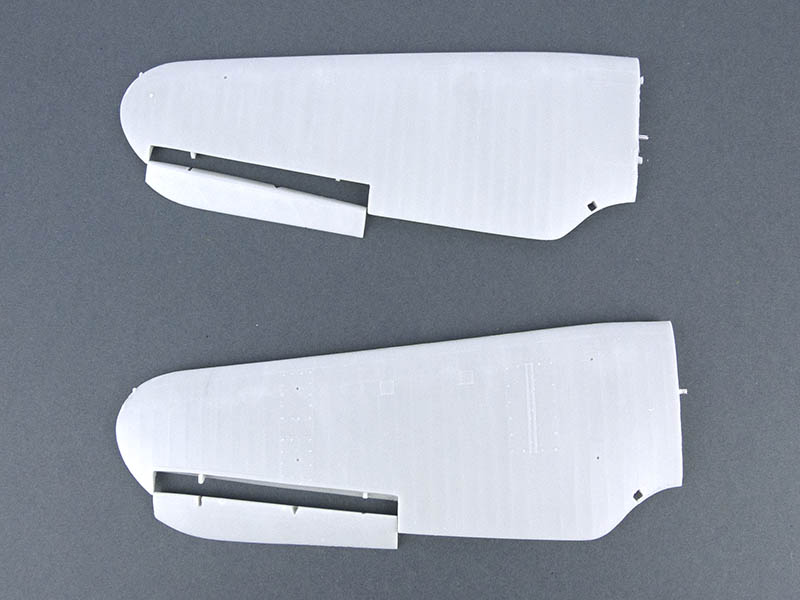 Each wing has an attachment lug formed by a piece of metal rod, which should make for a suitably strong join:
---
Once again, the fabric effect is nicely subtle: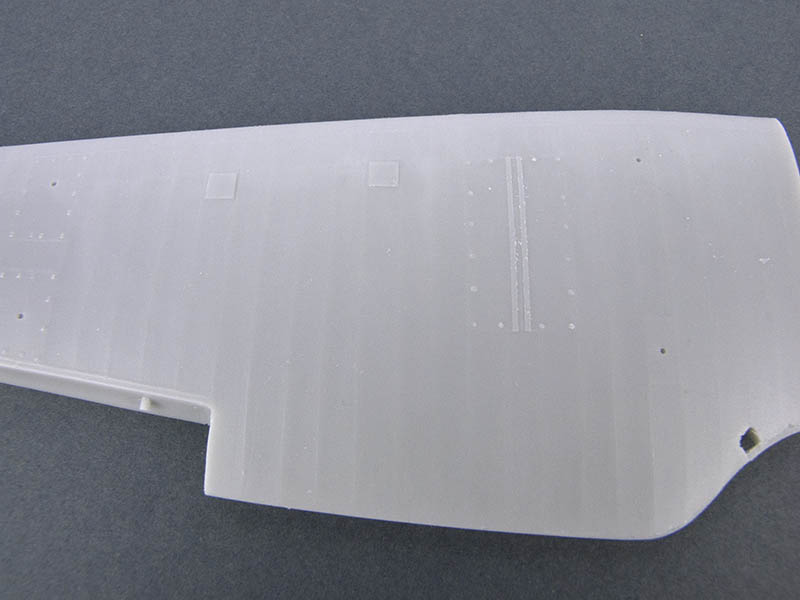 The wing struts are also reinforced with metal rods: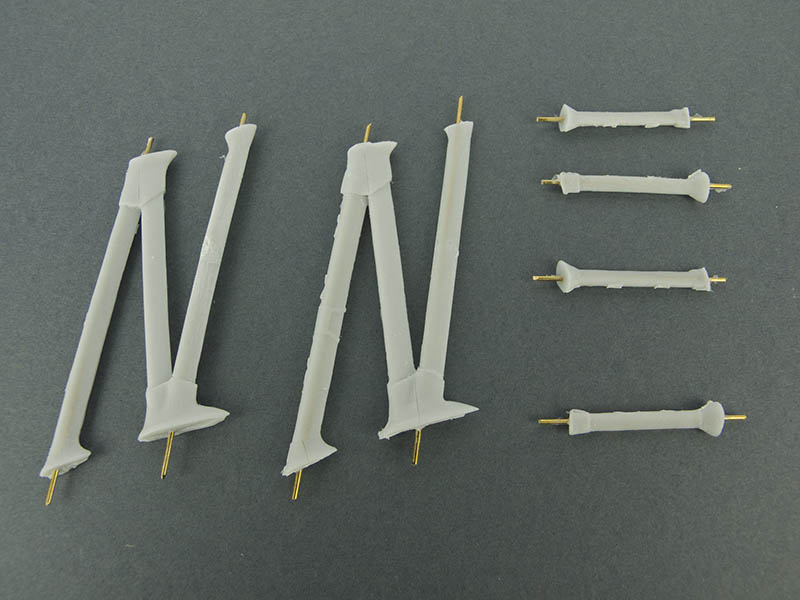 Empennage
The tail surfaces are moulded separately, and consist of a two-piece fin and rudder, and two horizontal stabilisers with separate elevators.
---
The fit of parts here is amazing. The fin and rudder pin together flawlessly, while the elevators fit so snugly on to the horizontal stabilisers that you could almost forgo using any glue (though I still recommend that you do).
The Detail Parts
The detail parts are housed in several more resealable plastic bags, which are themselves contained within one larger bag.
---
As you can see, there is a lot of parts!
The Engine
The engine deserves a special mention, as it's built from a multitude of parts, and should be quite impressive with careful construction and painting:
---
The moulding on the separate cylinders is somewhat indistinct, unfortunately, but it remains to be seen how well they'll scrub up under some paint.
The Canopy
In a first for Lukgraph kits, as far as I'm aware, the canopy is supplied as a vacform part: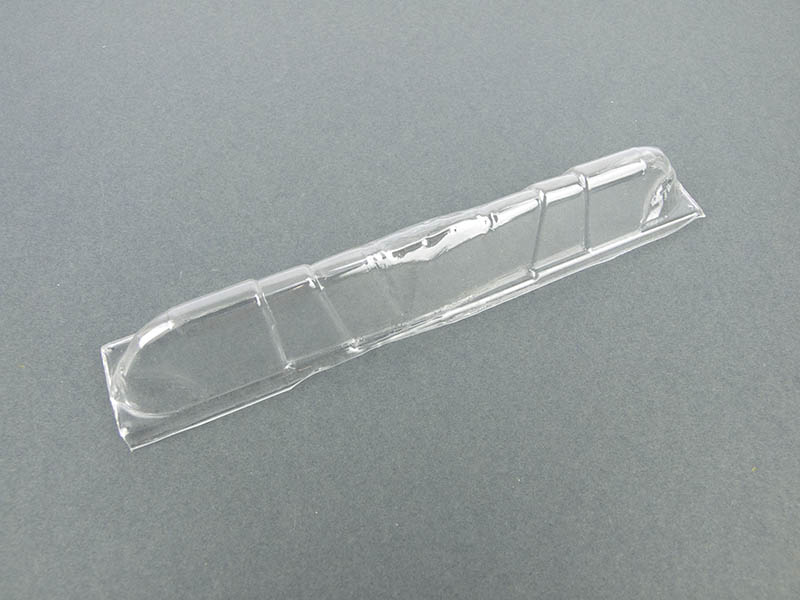 There are in fact two complete canopies: one at each end of the vacformed piece, with some spacer material separating them. This is a useful inclusion, especially given how easy it is to damage a vacformed canopy, and how impossible it is to recover from doing so.
The instructions mention that the canopy parts are designed to slide over each other as appropriate to the real aircraft, which is often a major shortcoming of injection-moulded canopies of this type.
You may notice that there is no framing moulded in to the canopy part. This is due to the frames being supplied as pre-cut, self-adhesive strips: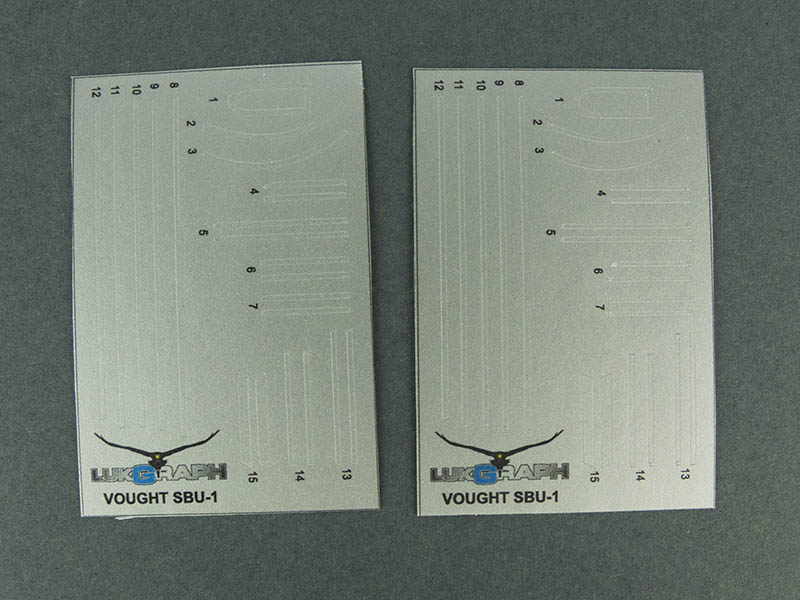 Again, two complete sheets are supplied, so you can afford to experiment a little bit before committing to a final approach. How well these adhesive frames work in practise is yet to be determined (by me, at least), but it's certainly a creative solution to a long-standing problem with vacform canopies.
Note that a landing light lens is provided in what appears to be clear resin: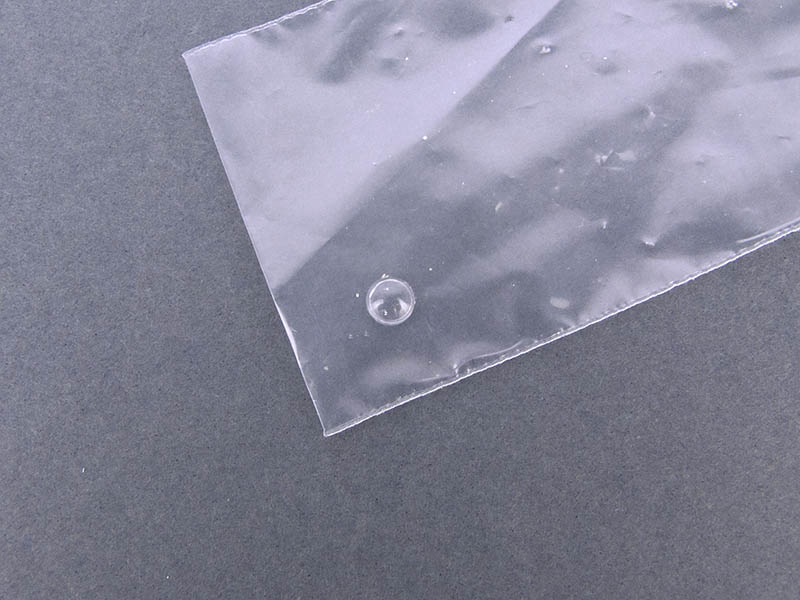 The Photo-Etched Fret
The kit includes a small fret of photo-etched parts, including seat belts, an instrument panel, and other details: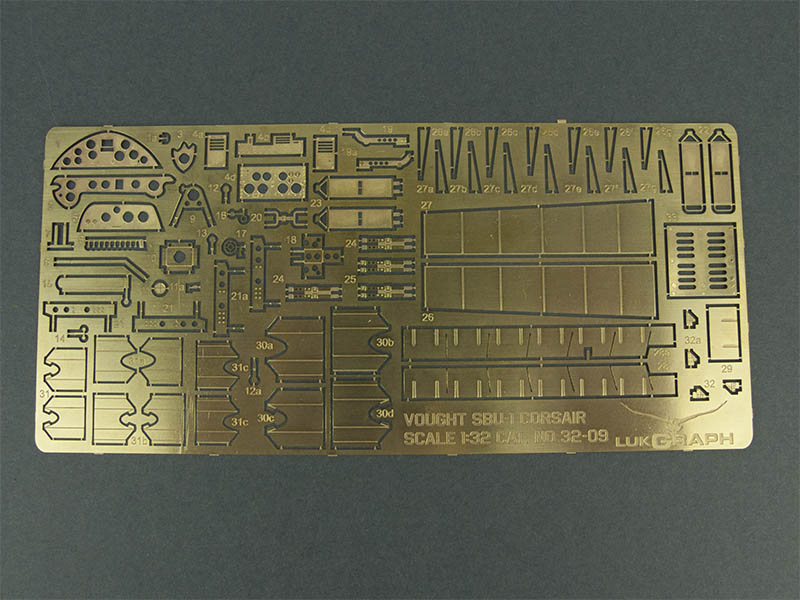 The instruments faces for the instrument panel are printed on a sheet of self-adhesive vinyl: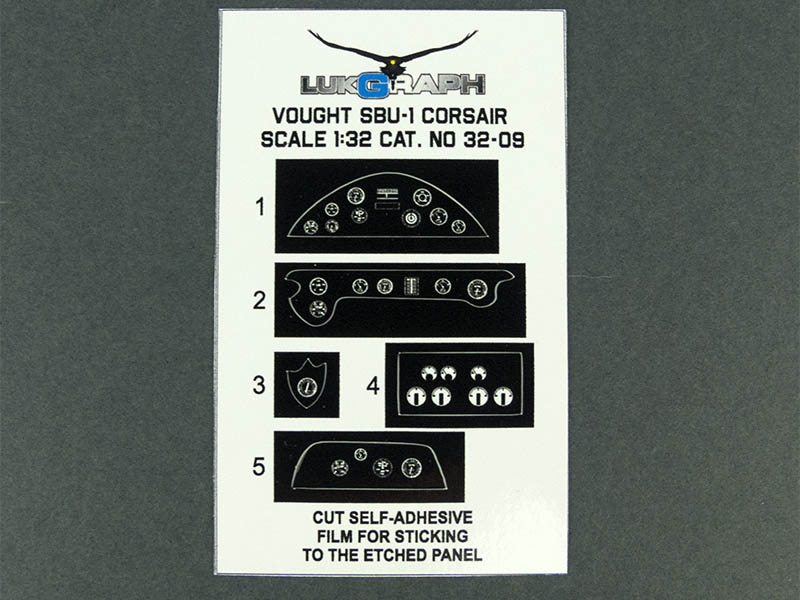 Each is designed to be sandwiched between a front photo-etched panel, and a resin backing piece. They're quite nicely printed, and the result should be quite effective.
Decals and Markings
The supplied decals are quite extensive, with a full sheet containing all the markings, plus a small supplementary sheet containing only a pair of walkways. They're silk-screened, and appear to be printed in-house: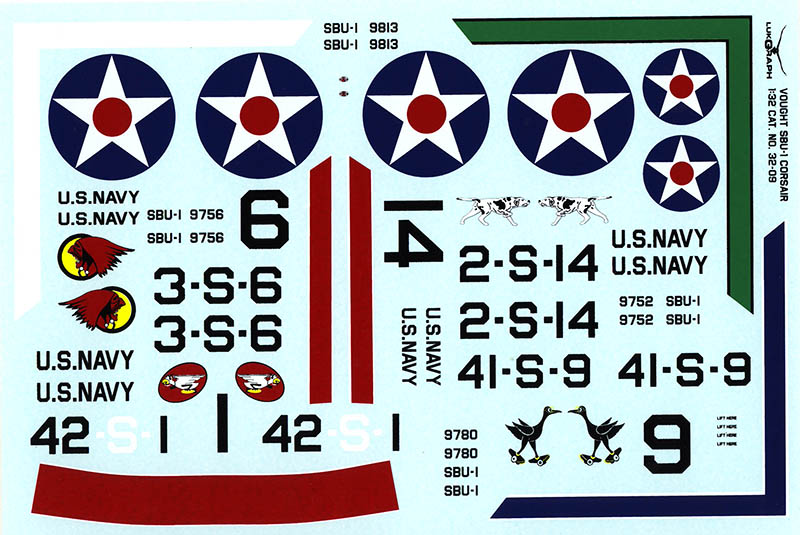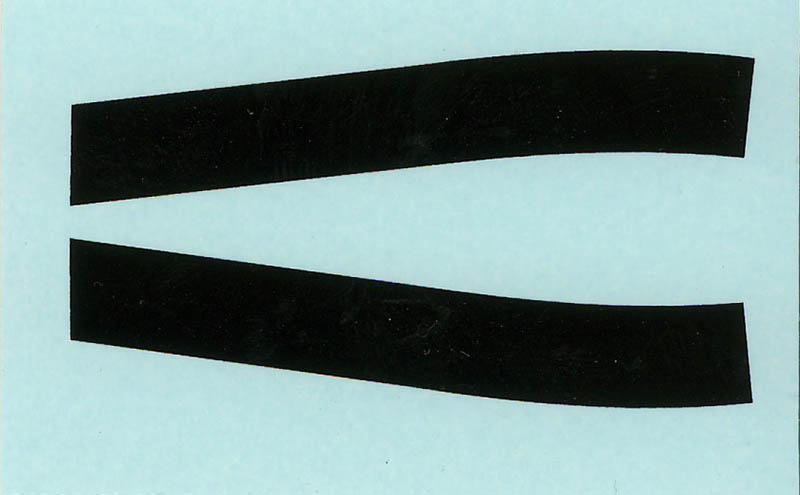 ---
Registration and colour density are generally very good.
Markings are provided for four aircraft, though they're not described in the painting guide.
---
Full painting guides are provided inside the instructions.
Instructions
The kit's instruction booklet is a full-colour, saddle-stitched affair whose spine is across the top, rather than along the left edge: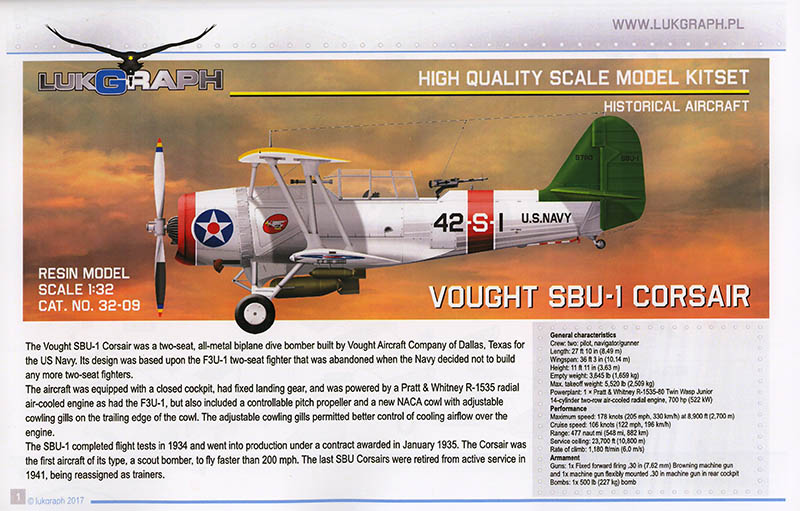 It's printed on quality glossy paper stock. Inside though, we see the expected exploded-view assembly diagrams, with annotations, and colour call-outs: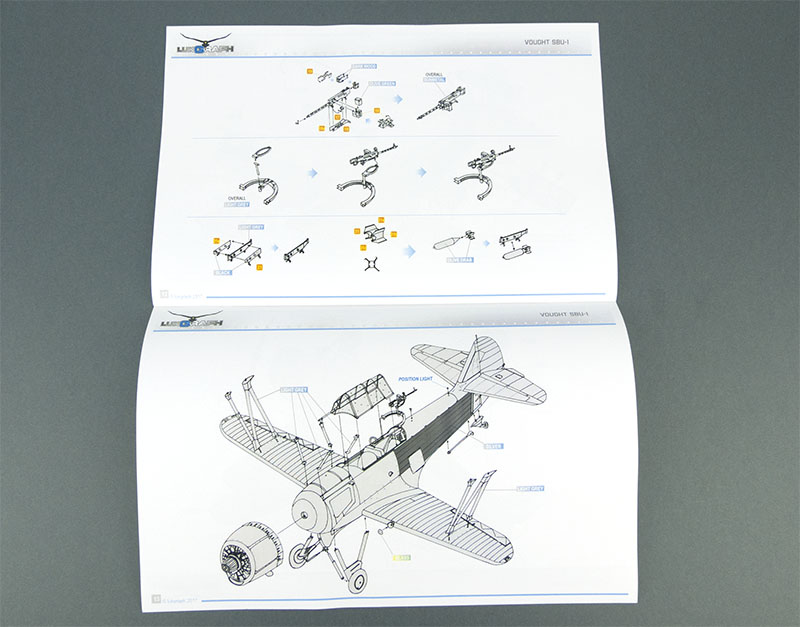 The assembly sequence as shown seems clear and logical, though locating and identifying all those small parts correctly will be a challenge! One thing the instructions lack is a parts map to assist with this process, so you're on your own when it comes matching the parts with the assembly drawings. The photo-etched parts are, however, called out using small orange squares containing their respective part numbers.
Bonus Items
In addition to the aforementioned personalised card, two other bonus items are included in the kit. The first is a microfibre cloth for cleaning device screens: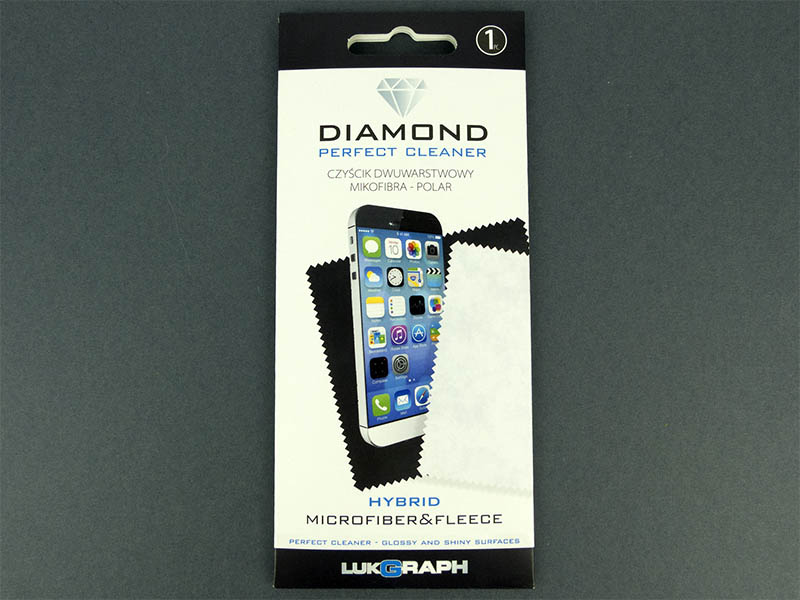 While a bit of a curiosity, there's no denying its usefulness!
More interestingly from a modelling perspective, is a sheet of traditional stickers, containing images that pertain directly to this kit: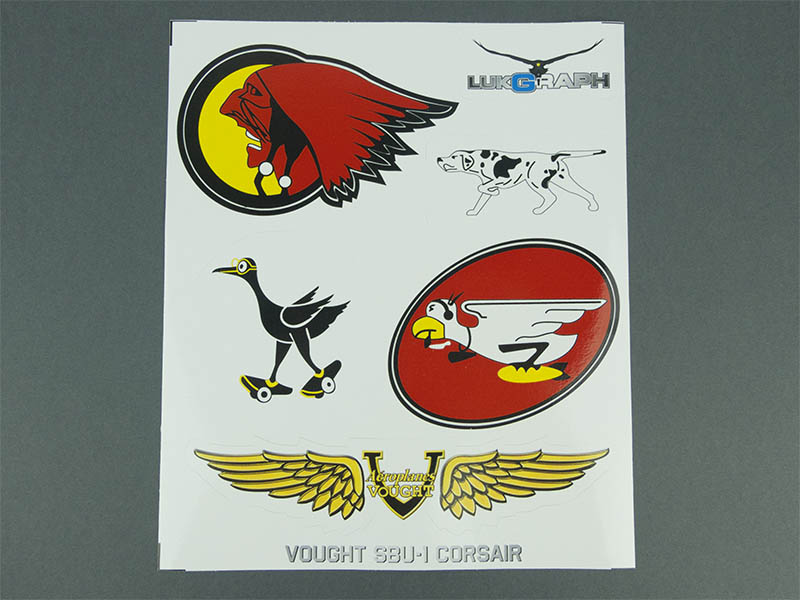 Conclusion
There's no doubt that this kit has some rough edges, but they're nothing an experienced modeller couldn't handle. This kit will require some skills and experience to get the most out of it, however, and I certainly wouldn't recommend it as a first resin model. In the right hands, though, all the ingredients are here for a very fine model of an important but esoteric subject, and I'm sure the company's models will continue to improve with each new release. I hope Lukgraph continues its foray into 1/32 scale with further releases, and I can recommend this one to any modeller interested in aircraft of the period.
There are already two build threads of this kit in the forums that you can follow, by Brandon Wood and Jan Gabauer, with more to come I'm sure!
Thanks to Lukgraph for the review sample.
© Kevin Futter 2017
This review was published on Wednesday, March 29 2017; Last modified on Wednesday, March 29 2017