RB Productions | RB-P32005: Bf 109G/K Erla Haube
Reviewed by Randy Bumgardner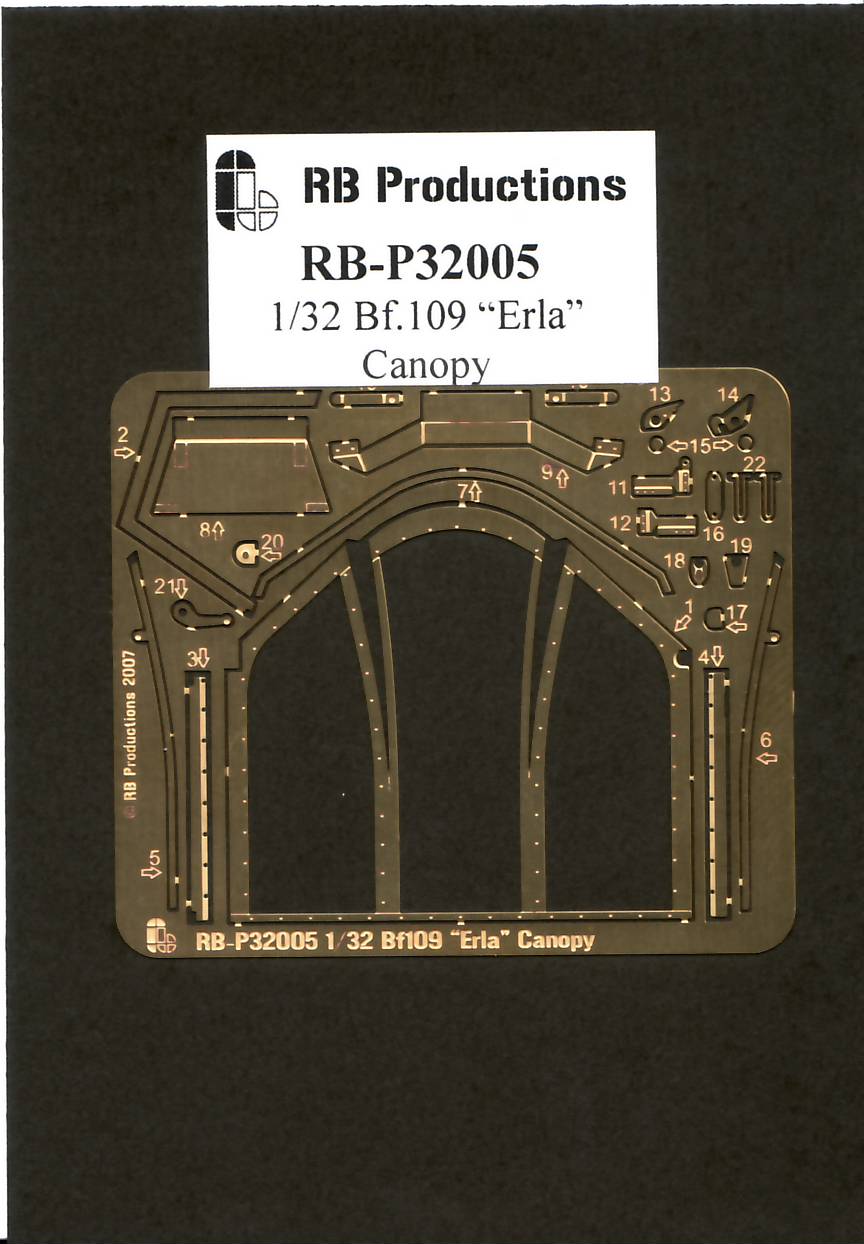 And here we are again... with a fine, detailed photo-etch set from Radu Brinzan. This time he's released the Bf 109G/K detailed canopy. The set consists of 25 PE parts, a clear acetate sheet, and some well illustrated instructions.
The PE comes on a nicely thin fret with minimal tabs holding the parts to the fret. This allows the modeler to easily remove the parts and easily clean them up with a file or sanding stick. Radu thoughtfully placed a cutting template onto the acetate sheet so accurate cuts can be made of the canopy clear parts. A very nice touch. The template can then be removed by simply soaking in water. The instructions are very thorough and well illustrated. Radu gives a few tips on working with PE, and there are plenty of illustrations and diagrams to aid the modeler with the assembly of the canopy.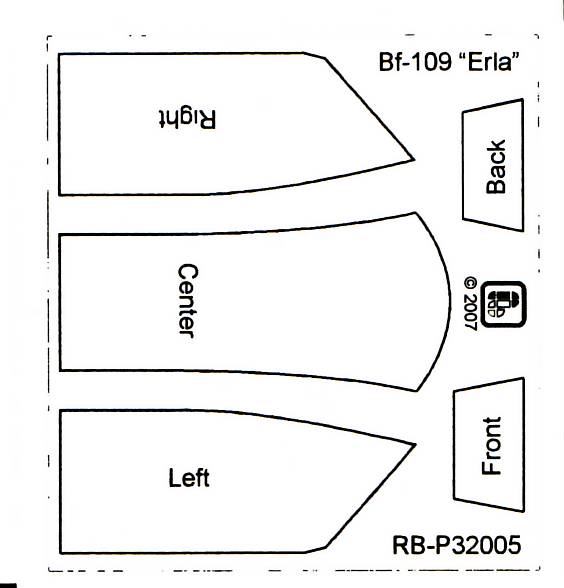 This set is designed for the Hasegawa Bf 109G series. It can be used straight off the fret on the G-2, G-4, G-6, and G-14. The G-10 and K-4 versions have a somewhat flattened spine. So, with a little sanding, this set can also be used with these kits. Radu provides a template in the instructions for sanding the spine and getting the canopy fitted properly. So, I guess this PE set can be used with all of the Hasegawa 109s that used the Erla canopy.
Here are some sample images, demonstrating a built sample: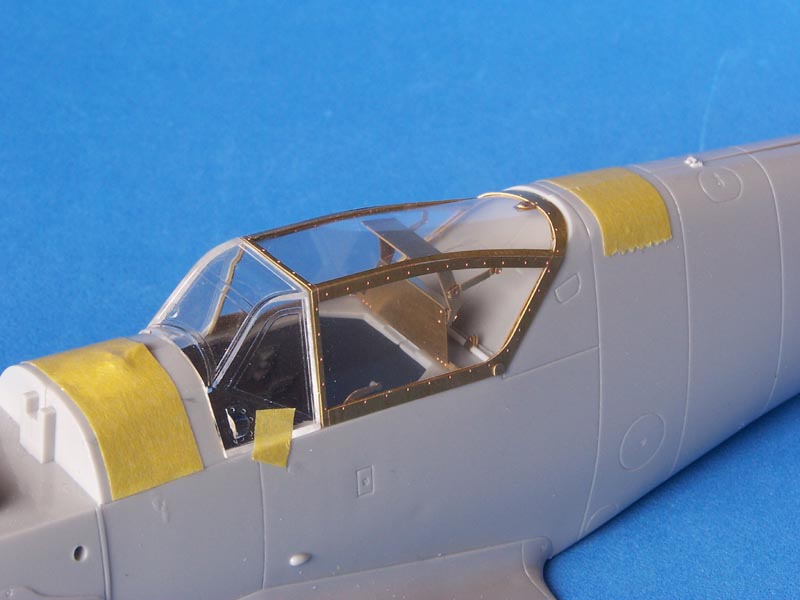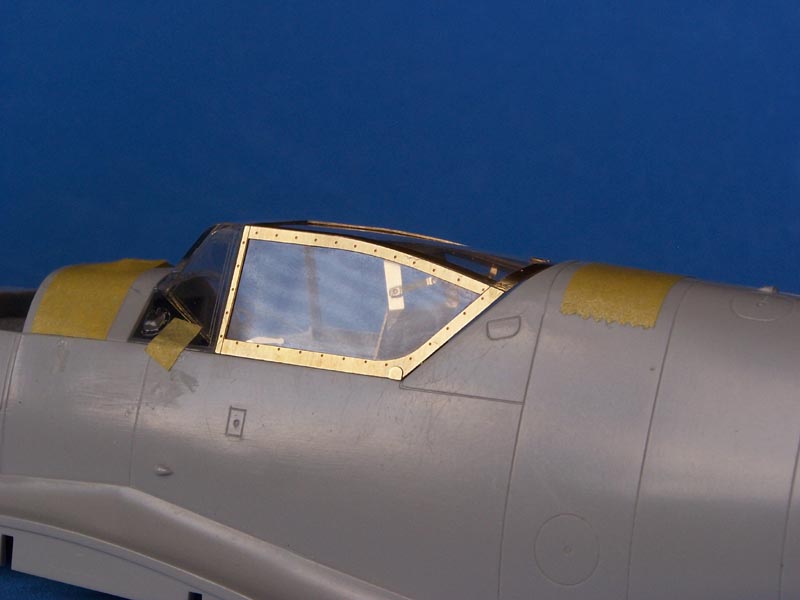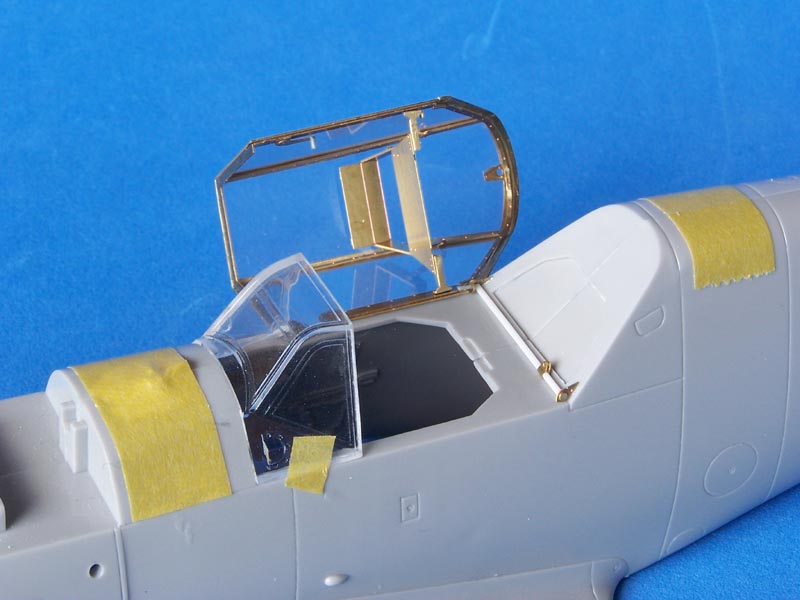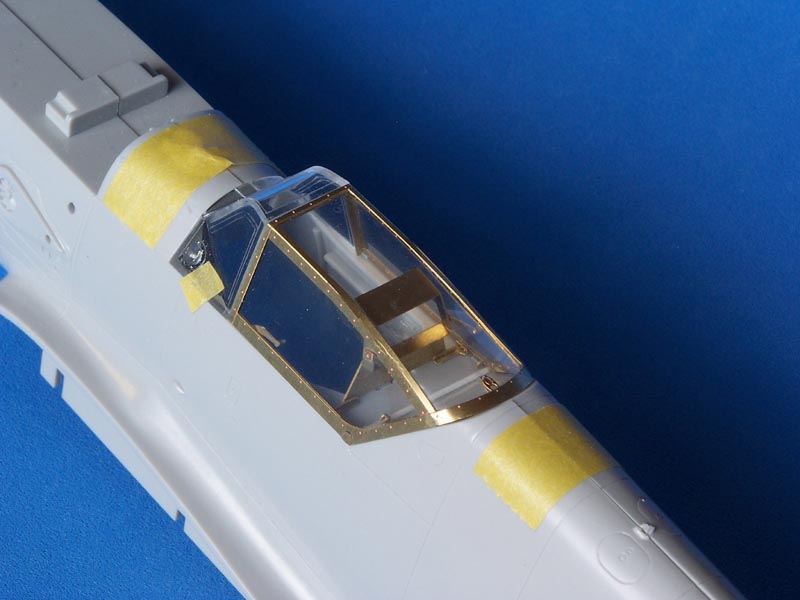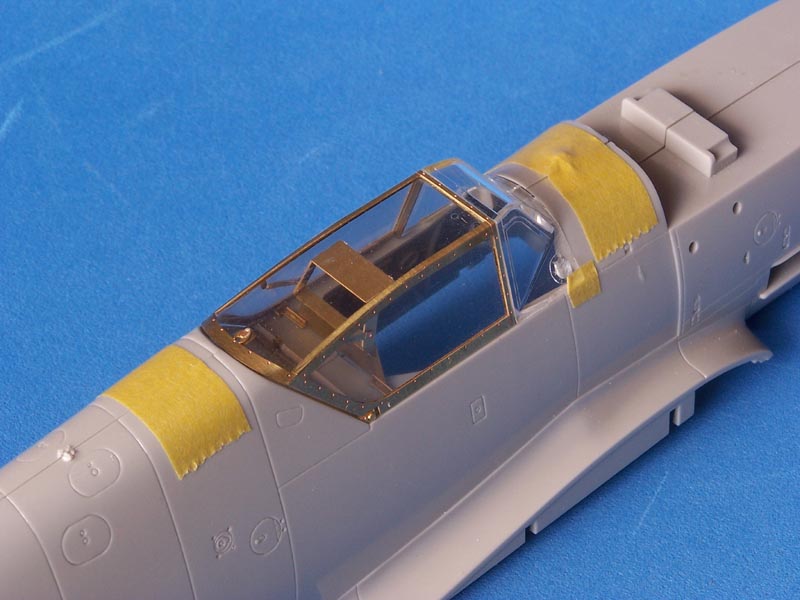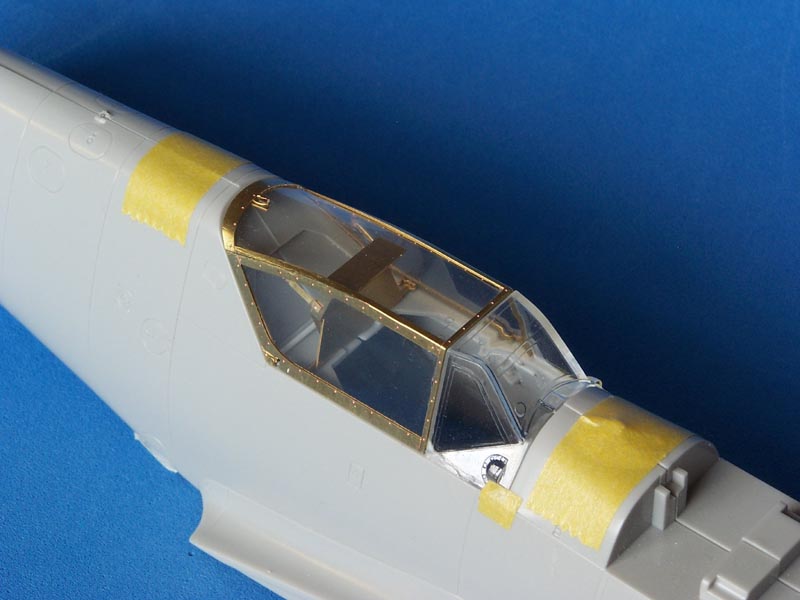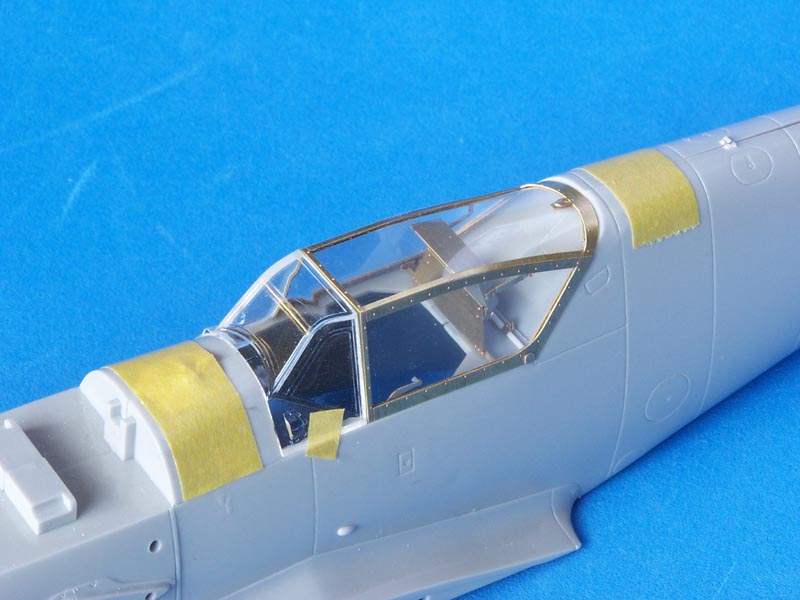 Highly Recommended.
Available from www.radub.com.
© Randy Bumgardner 2007
This product is available from the following LSP sponsors

This review was published on Saturday, July 02 2011; Last modified on Wednesday, May 18 2016