Special Hobby | SH 32070 Tempest Mk.V "HI-TECH 2"
Reviewed by Iain Ogilvie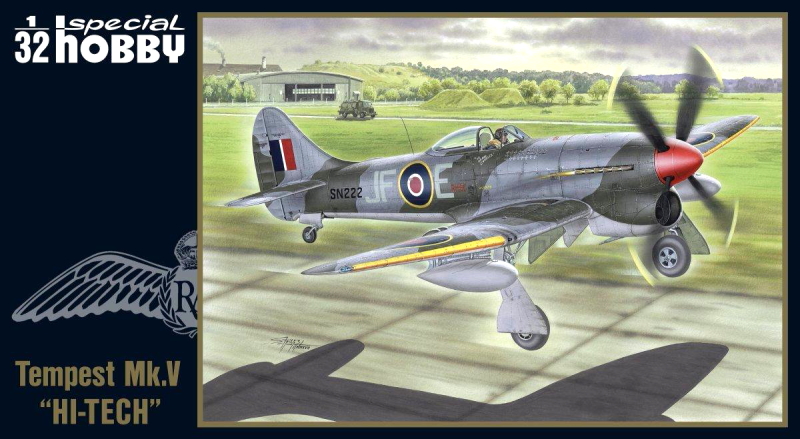 The Tempest Mk.V Gets A Second "High-Tech" Release...
This is the second "High-Tech" release of Special Hobby's superb Hawker Tempest Mk.V kits and, as well as including the usual resin goodies, photo-etch and fabric belts, it now includes the top half of a Napier Sabre engine and associated cowl panels in resin. The first of the "High-Tech" releases sold fast and it's great to see a second bite of the cherry available with new additions.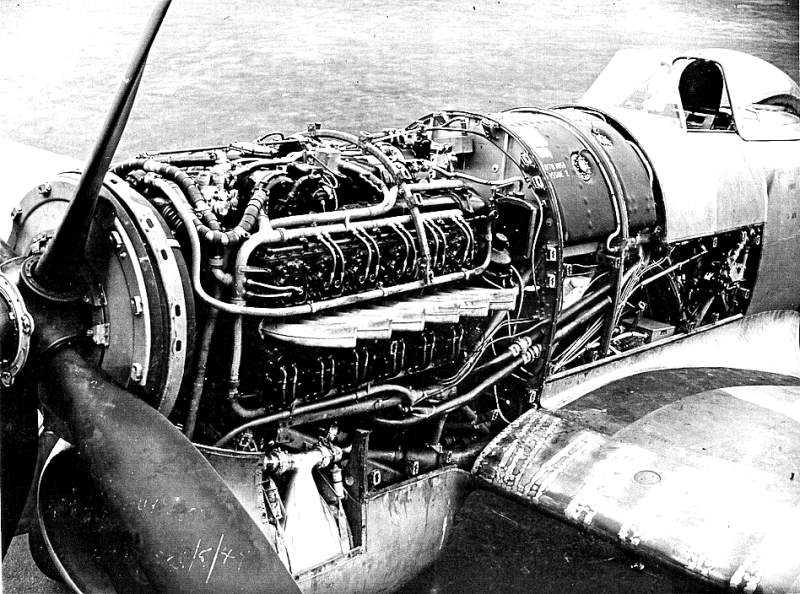 The following images from Special Hobby illustrate the major new item in this release assembled in the cowl (images of the parts themselves are further down the review) - the top half of a Napier Sabre engine, along with associated cowling panels: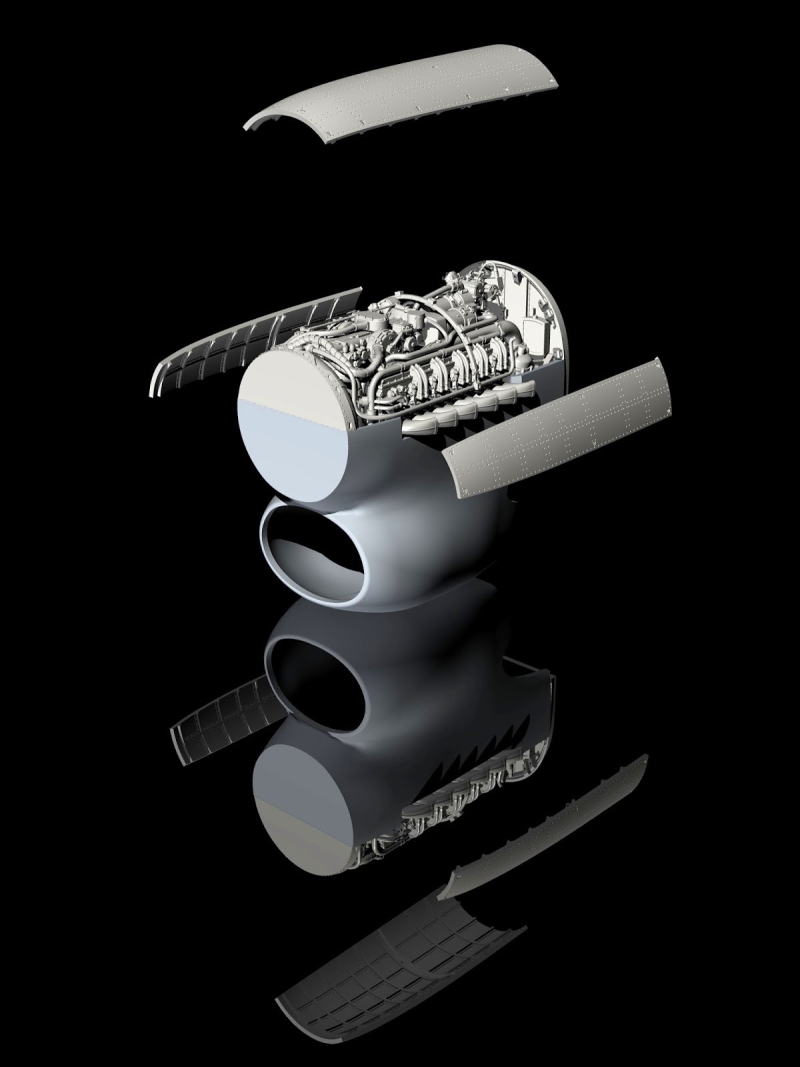 ---
The Kit
For those of us that missed the original "High-Tech" release this kit provides a great opportunity to have a go at building a 'bells and whistles' Tempest. The package really is complete in the box and, in this reviewers book, represents superb value.
---
Main Sprues
These are the same as in previous releases, with the main sprues are cleanly moulded in Special Hobby's usual grey styrene, with only a tiny amount of flash on one, or two, parts that will take seconds to remove. Special Hobby have come on leaps and bounds in recent years and the surface detail in these kits really is their finest yet and is testament to the time, research and care the development team have put into creating this model.
Some of the detail on the smaller parts really needs be seen to be believed! Also, very thankfully, items such as the gear doors, with their sharply moulded inner-side detail, are free from those dreaded ejector pin marks. There has been some talk of a slight shape error on the main cowlings with Barracuda planning a correction set - but this reviewer has not yet had a chance to look at this in any detail - certainly the Special Hobby Tempests I've seen built to date really do look superb straight from the box. Common sprues with the other Tempest kits mean that a fair number of parts, including wheels and that radial engine front, are not used and are available to bolster your spares box. You even get alternative spade grips!
I'll leave it to the photos to do the talking:
---
The injection moulded cowlings will need cutting back to the relevant panel line and the edges chamfered prior to installing the resin engine moulding - clear details of this are shown on the instruction sheet.
This release also includes a generically marked sprue for the under-wing rockets - beautifully done!
---
Resin Goodies...
A separate yellow box contains three bags of assorted resin components, design using CAD and moulded to CMKs usual high standard, you get a lot of parts to play with. If I had one comment about the engine casting it would be that, superbly done as it is, I think it would have benefitted from having separate ingnition wires rather than moulding them in situ.
---
Photo Etch and Fabric Straps
The kit includes a nice photo-etch fret with buckles and other details, along with a fabric harness by HGW:
---
Transparencies
Shared with the other Tempest kits in the range, these are very cleanly moulded and superbly clear, and include the clear drop tank fairings:
---
Canopy Masks
A set of vinyl masks is included in the package:
---
Decals
This release includes three sheets of decals, all with good colour, perfect register and high quality. A full sheet of detailed stenciling is provided. Instrument dials are included and overall a very comprehensive set of decals.
---
Markings are provided for 5 options:
Hawker Tempest Mk.V SN222/JF-E "Le Grand Charles", No.3 squadron, Fassberg base (B.152),late April / early May 1945. The machine bearing the name "Le Grand Charles" was one of the last Tempest aeroplanes which were flown by the French WW2 top ace F/Lt Pierre "Cloclo" Clostermann.
Hawker Tempest Mk.V EJ750/JBW, No.122 Wing, Wg Cdr J.B. Wray´s personal mount, Volkel (B.80), late 1944. At the controls of this machine, J.B. Wray achieved one aerial victory over a Me 262 and another one claimed as damaged.
Hawker Tempest Mk.V EJ762/JJ-F, No.274 Squadron, F/L D. C. Fairbainks DFC and Two Bars (12,5 victories), Volkel (B.80), October 1944. On 19th October 1944 during an aerial combat, the machine received a hit into its port wing fuel tank and the petrol set ablaze and burned off the left tail plane paint and damaged its fabric skinning. Despite all this, F/L D.C. Fairbanks got its wounded mount safely back.
Hawker Tempest Mk.V SN206/5R-B, No.33 Squadron, F/O G.A. Rens, Quackenbrück (B.109), May 1945. In early May, G.A.Rens, a Belgian pilot flying in the ranks of No.33 Sqn took part in two dive bombing raids. The role of a dive bomber was quite exceptional for the Tempest fighter and unique only to this unit.
Hawker Tempest Mk.V SN330/J5-H, No.3 Squadron, Sqn/Ldr Robert Bruce Cole, DFC and Bar, Wunstorf, British Occupation Zone, Germany, 1946. During the Second World War, R.B.Cole gained one confirmed victory, one probable and another 5 ½ damaged enemy aircraft. He added also one e/a damaged on the ground and number of military vehicles and trains. On 16th January 1956, Cole was killed whilst flying a Canberra aircraft in a rank of Wing Commander. His Tempest SN330 was painted silver colour overall and fitted with rocket projectile launchers.
---
Instructions
Now I haven't commenced building yet, but the instructions look superbly detailed and clear - no problems here! Colour call outs for the option schemes are given using Gunze Sangyo and Alclad references.
---
Full Engine Coming Soon...
For those wanting even more, Special Hobby are currently working on CAD models for a full resin engine set which will be available in the very near future as a separate accessory: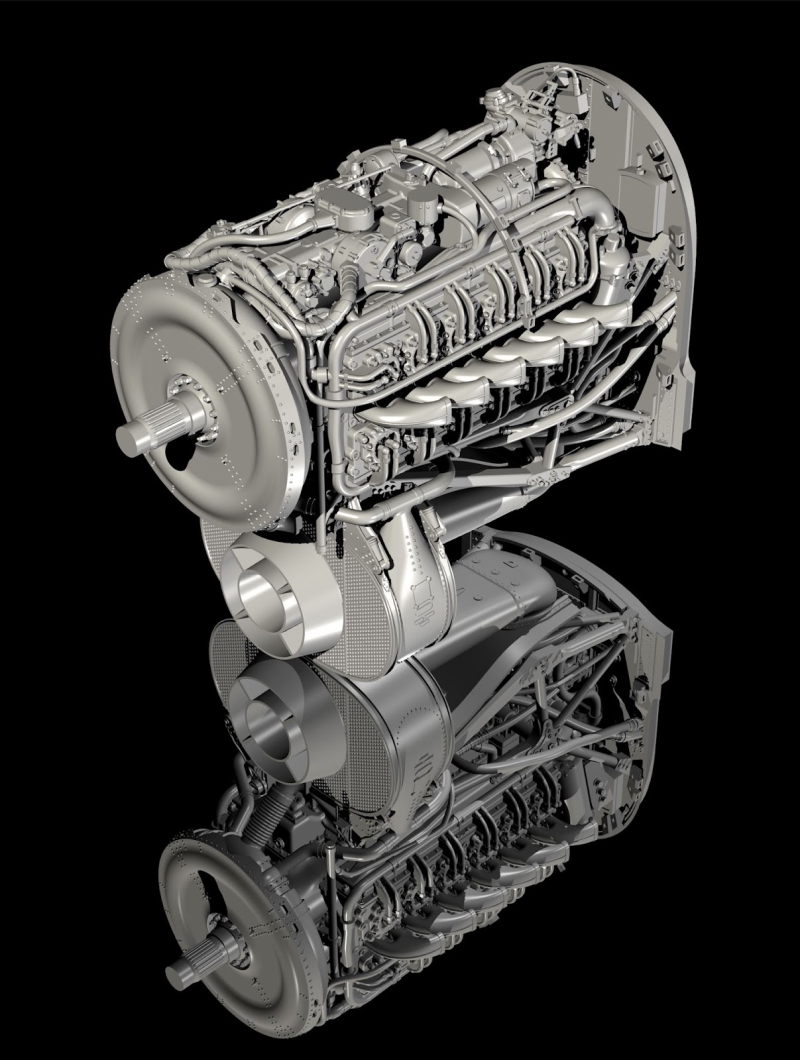 Previously Reviewed On LSP
Conclusion
Another superb Tempest kit from Special Hobby - very highly recommended!
Available through usual Special Hobby outlets, as well as directly from Special Hobby themselves, although, like the 'Hi-Tech' version of the Tempest V, this kit is currently showing as out of stock on their site - so if you want one I suggest you get one from you usual supplier now. The Special Hobby range of Tempest kits is proving to be a very popular - and rightly so!
A useful site for all Tempest fans can be found at The Hawker Tempest Page.
My thanks to Barbora and the team at Special Hobby for supplying our review sample.
© Iain Ogilvie 2017
This review was published on Saturday, August 05 2017; Last modified on Saturday, August 05 2017