AOA Decals | #32-021: VMFA-334 Falcons: Lovebug 5 USMC F-4J Phantom in the Vietnam War & Japan
Reviewed by Kevin Williams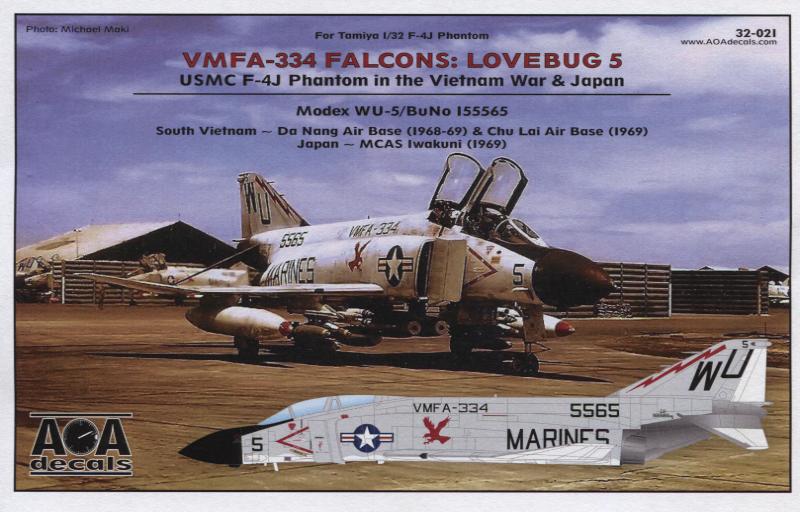 Introduction
A new release by AOA Decals is dedicated to the McDonnell Douglas F-4 Phantom II, specifically, in this case, a J model of Marine Fighter Attack squadron VMFA-334, "Falcons". The Phantom, certainly an iconic aircraft, here receives a set of decals that represent one of many Phantoms that served in the Vietnam war, and should be well received by the many Phantom Phreaks out there.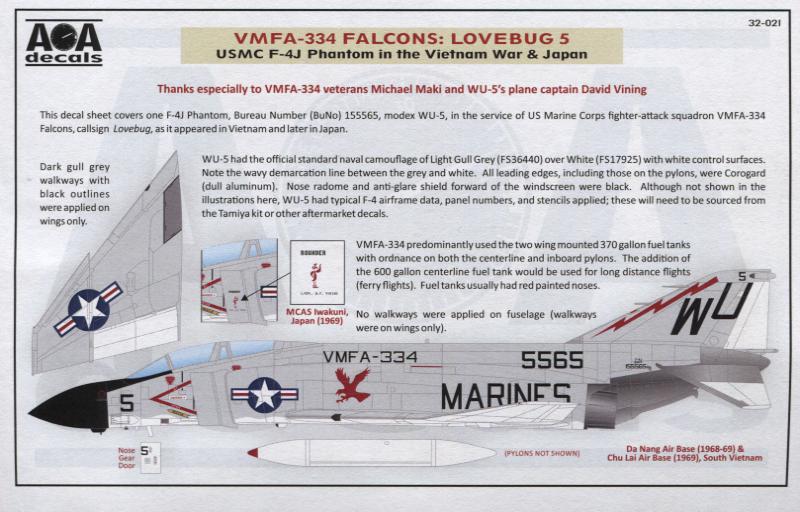 Contents
This set includes markings for 1 aircraft, representing aircraft #155565, Da Nang (1968-69) & Chu Lai (1969) air bases, as well as MCAS Iwakuni, Japan (1969). Instructions stipulate that stencil decals should be sourced elsewhere, I assume to help reduce the size (and cost) of the set, and I personally see that as no big issue.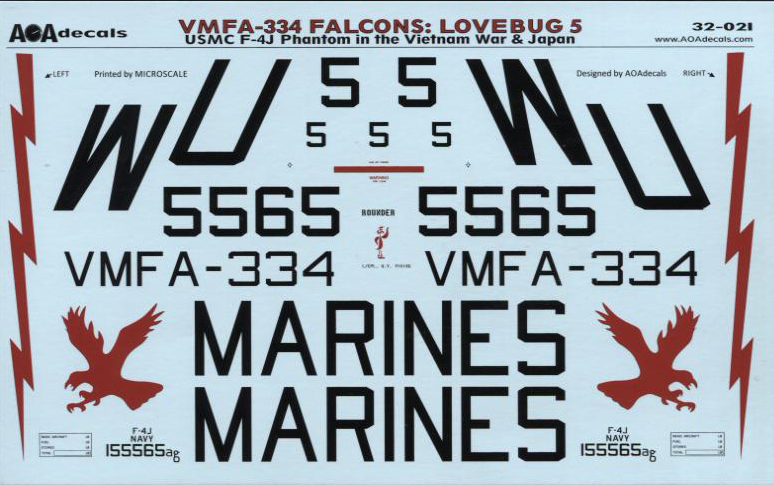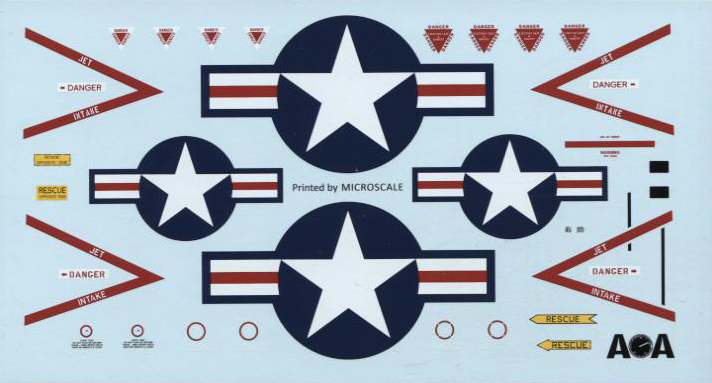 ---
The decals are printed by Microscale, so have their historically typical high quality, with excellent registration, opacity and vivid colors. Two separate sheets are provided, one with the majority of the aircraft specific unique markings, the other is national insignia (4 positions), as well as intake warning markings, and some smaller bits. Aircraft is to be painted the typical Light Gull Gray (FS36440) over Gloss White (FS17925), so nothing really all that unusual there, save for the wavy demarcation line betwixt the two.
Note: The decals have been designed specifically for the Tamiya F-4J, the only kit available today, if we discount the antique and quite poor Revell kit.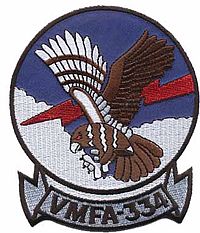 Conclusion
In summation, I see these as a very worthwhile and impressive effort from the folks at AoA, and seems consistent with the overall quality and research that they have come to be known for.
Highly Recommended.
Review decals kindly provided by AOA Decals.
© Kevin Williams 2017
This review was published on Wednesday, August 16 2017; Last modified on Thursday, August 17 2017