Scale Aircraft Conversions | #32118 OS2U Kingfisher Beaching Gear and #32119 OS2U Kingfisher Landing Gear (Kitty Hawk)
Reviewed by Ray Peterson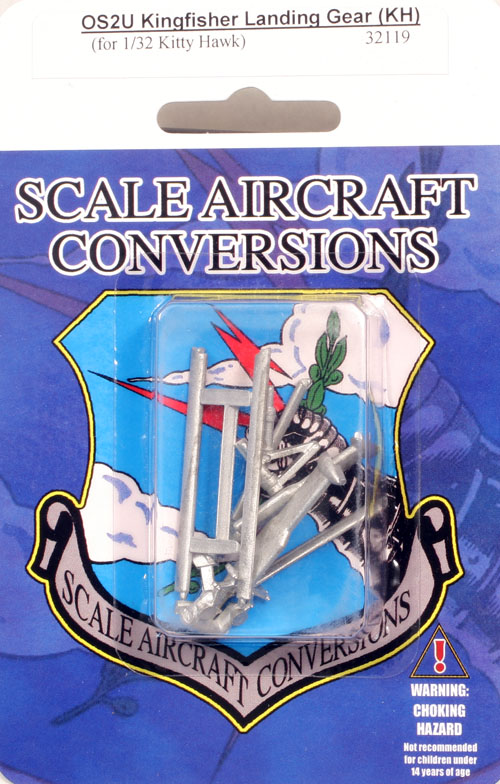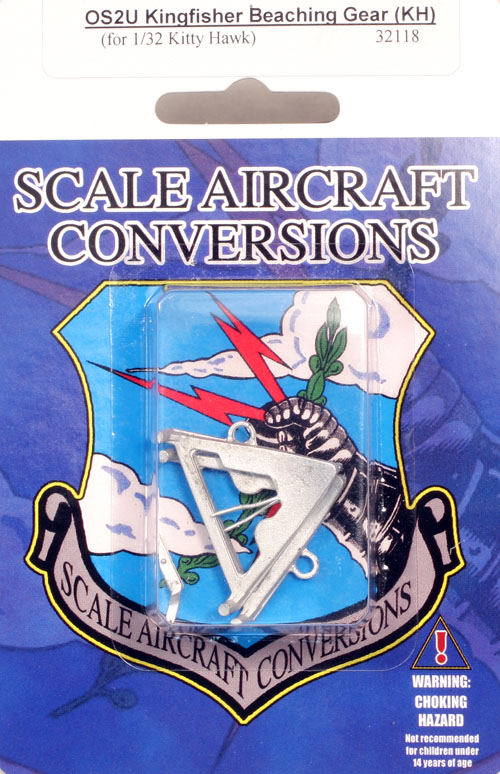 This pair of releases from Scale Aircraft Conversions provide for the Kitty Hawk 1/32 OS2U Kingfisher kit. The set includes the structure for the optional fixed landing gear and tail gear as well as replacement beaching gear for the float version.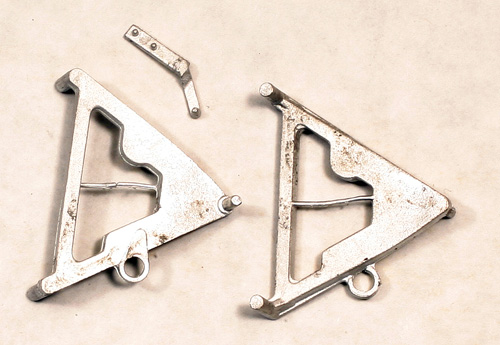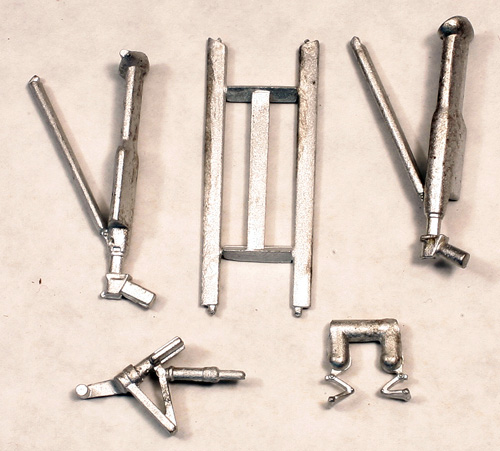 This set is simply a direct replacement for the kit's plastic gear, providing the modeler the option to go with white metal instead of plastic. While the casting is quite good, most of the details are unchanged and any defects of the kit parts, such as molding seams, are therefore replicated on the SAC parts.
I am not sure these parts help at all with strength, as the kit gear is not that bad. The set would be useful as replacements for broken gear as you could probably easily swap out any broken parts for SAC ones, although I worry about the thin axles or connection pins possibly could bend over time.
I am not happy with the softness of the alloy used. The SAC parts bend quite easily, and I would worry about them staying straight over time, especially if the part had to be straightened during assembly, such as the long braces for the fixed gear.
Only Recommended if needed to replace broken kit parts.
Thanks to Scale Aircraft Conversions for the review set.
© Ray Peterson 2017
This review was published on Sunday, August 27 2017; Last modified on Sunday, August 27 2017