Videoaviation | 153732: USAF Flightline Crew Chief
Reviewed by Andrew Birnie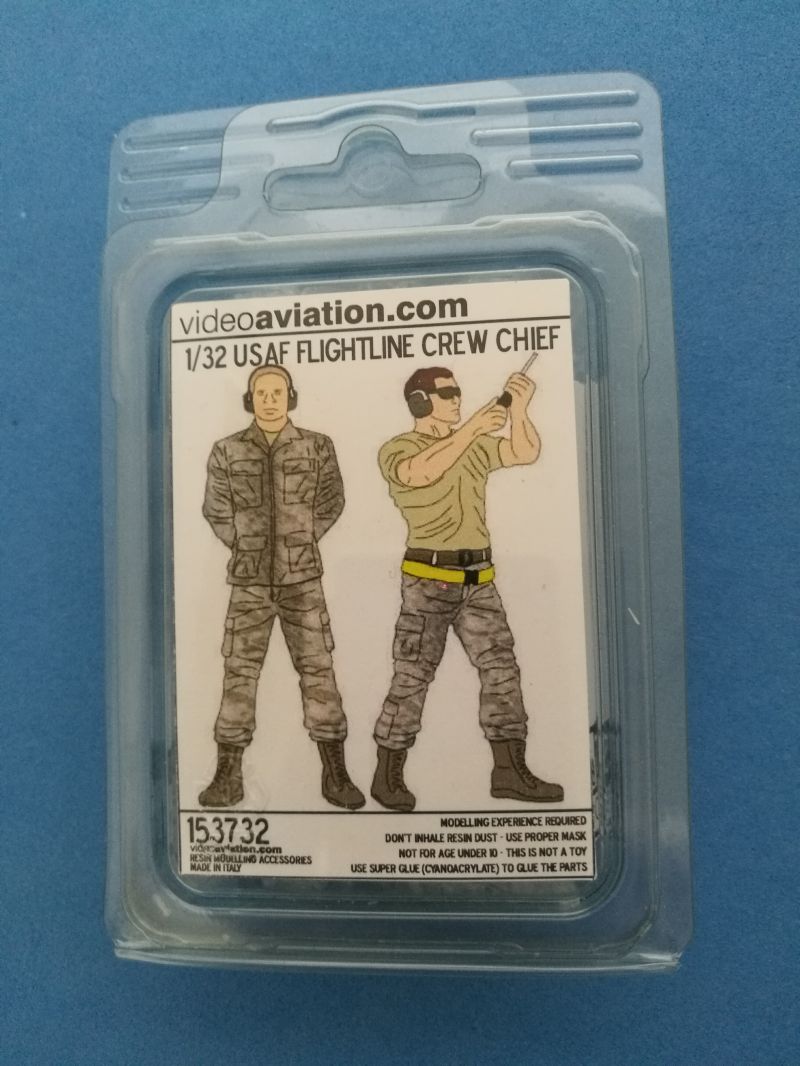 Filling the requirement for modern day figures to go with your favourite jets come this very nicely done set of two USAF Crew Chiefs on Flightline - though I'm sure you could get away with using them for alternative armed forces of other nations.
Perfectly cast in cream resin come two figures, the first one-piece Crew Chief has his hands behind his back as if guarding an aircraft, repleate with ear guards, wears standard US boots, trousers, and jacket; the instructions call for the jacket and pants to be painted in the digitized tiger stripe pattern, but you could paint them in olive, or one of the other camouflage patterns should you wish.
The second figure is wearing boots, combat pants, a t-shirt, and reflective belt, as well as a pant belt, he has on a pair of sun glasses and ear protectors, comes with a screwdriver, which he's holding up to use, say on either a fuselage side, or under a wing.
These are great figures which will give an extra focus to a diorama of your favourite modern fast jet.
---
Review sample kindly supplied by Videoaviation, available directly from their website.
© Andrew Birnie 2017
This review was published on Sunday, August 27 2017; Last modified on Sunday, August 27 2017