RB Productions | RB-F32001: Capitan Aviator Alexandru Serbanescu
Reviewed by Randy Bumgardner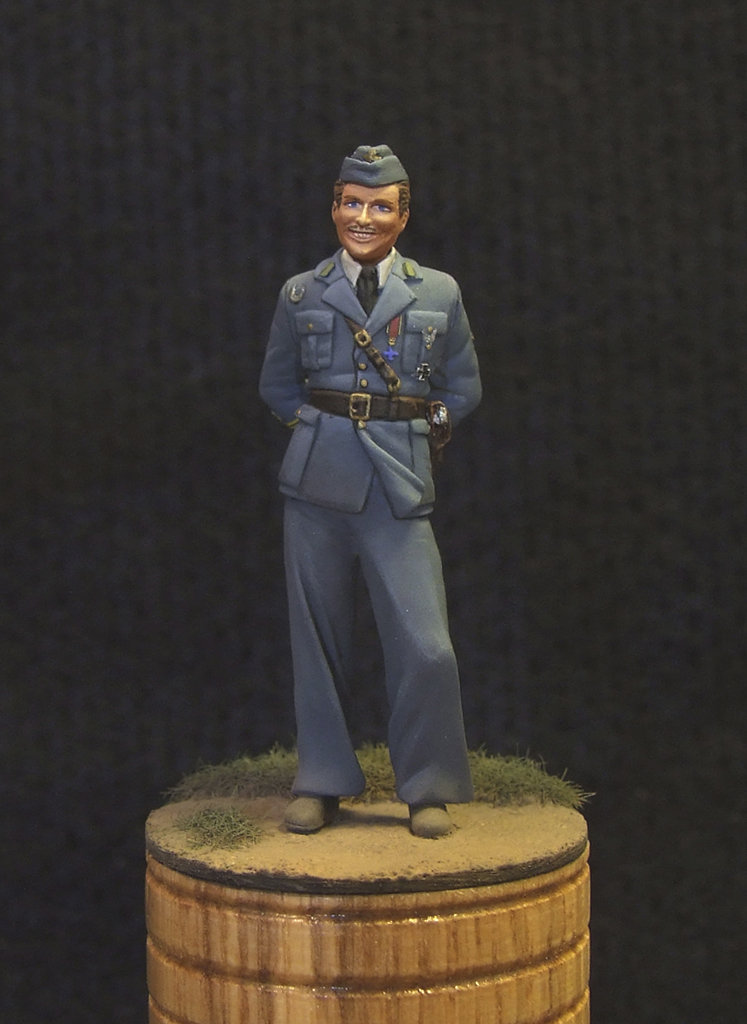 RB Productions have just launched their way into the figure market. The debut figure is Capitan Aviator Alexandru Serbanescu. Serbanescu was one of the great aces of the Aeronautica Regala Romana. In fact, at the time of his death, August 18th 1944, he was the highest scoring ace in the ARR. Serbanescu was the recipient of a number of awards, among them the Michael the Brave Order, 3rd class. This is the highest award given by Romania and Serbanescu was nominated for the 2nd class honor when he was shot down – an honor never previously bestowed to an ARR pilot. At the time of his death, Serbanescu had 47 aerial victories.
Radu has worked his resin magic in figure form this time. The figure consists of five resin parts cast in a light beige/off-white resin. The details cast into the parts are very well done and not overstated. The expression on the figure's face is clearly evident. The figure's pose is based on a photograph taken in August of 1943 as Sebanescu was posing with other Romanian aces.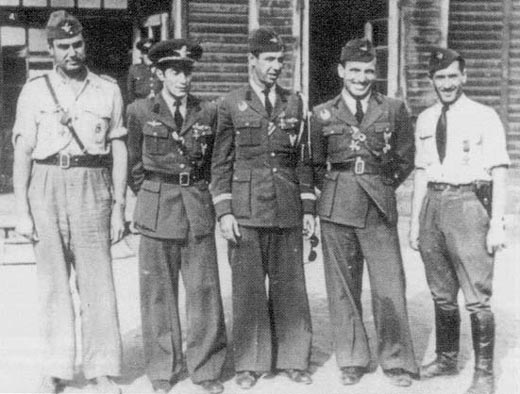 Also included is a photo-etch fret that includes the rank insignia and awards Serbanescu received. In particular, the awards a very petite so care must be taken to avoid damaging them, or even losing them. The instructions are well written and contain full color images to aid in the painting and detailing of the uniform and awards. Much background information is also provided, giving the modeler the history of the figure and the role he played in the ARR.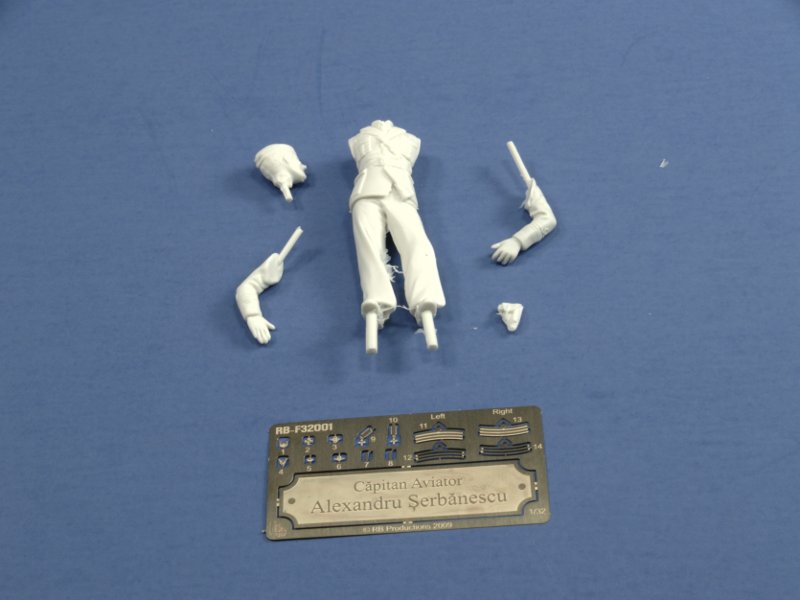 The sculpting and detailing are simply gorgeous. This is certainly an "off the beaten path" subject for RB Productions first figure – and refreshingly so. This figure will make a great addition to a scene depicting Serbanescu posing beside his Bf 109G-2, or perhaps his G-6, complete with Romanian markings.
This product is offered directly through RB Productions webstore.
© Randy Bumgardner 2009
This review was published on Saturday, July 02 2011; Last modified on Wednesday, May 18 2016