Videoaviation | 152632: 1/32 USAF Flightline Extinguishers
Reviewed by Ray Peterson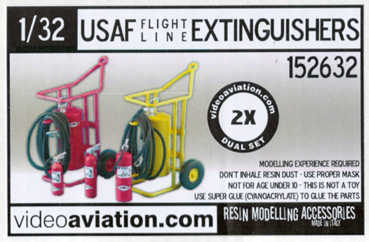 A recent release by Videoaviation is this double set of 1/32nd USAF flightline extinguishers. This will offer a nice option for those seeking to add interest to their modern aircraft builds or dioramas in 1/32 scale. The kit comes in a sturdy package and consists of two sets of 19 resin parts and some tubing as displayed in the photographs.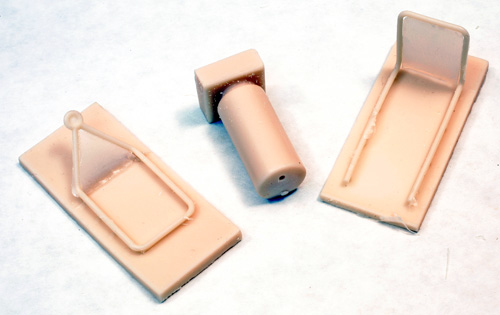 The primary parts are a Halogen extinguisher tank and its delicate frames, well cast in a cream resin with nice detail with no visible bubbles. Some minor cleaning will be required to clean off flash and delicate removing the frames and details from the pour blocks, but the attachment points are small so it should be a quick task.
The wheels with tires are cast separately. Also provided are three different sizes of hand extinguishers and several detail parts, all neatly cast.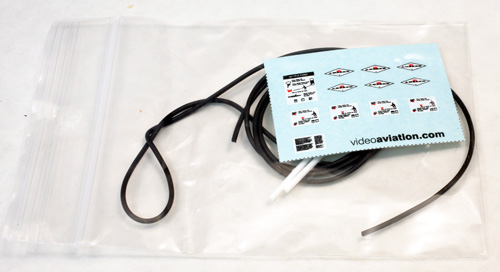 The various tubes are provided in a ziploc along with a small sheet of decals, providing stencil markings for all the extinguishers. One note: it would be a good idea to separate the decals from the wire, or at least turn the decal face away from the tubing when you purchase the kit as at least in my case a couple wires stuck to the decal film. Don't forget: you get two sets of everything except for the instructions!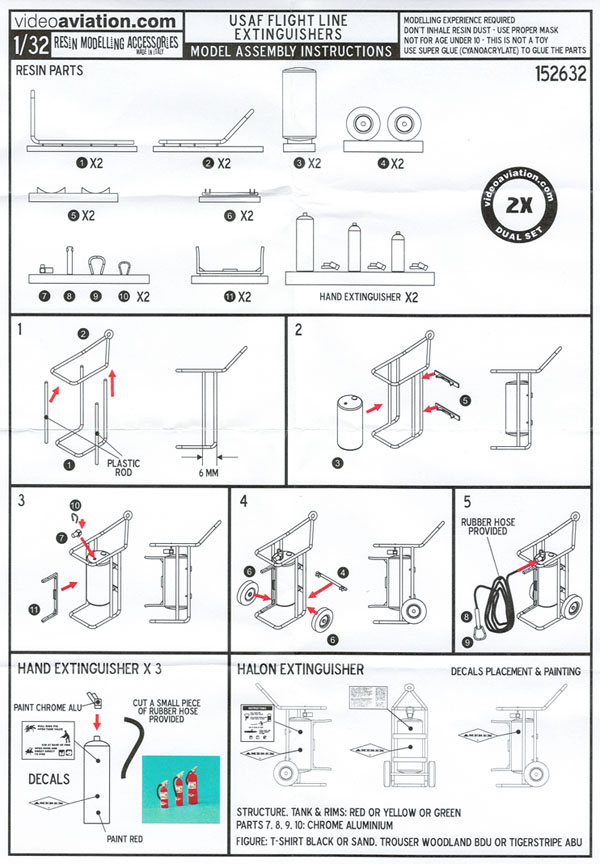 Instructions consist of one page including assembly diagrams, layout of markings, and some painting details. The finished piece looks very petite and convincing.
These extinguishers would be perfect to place on your base right next to the Dash 60 start cart!
Highly recommended!
Available from Videoaviation.com.
© Ray Peterson 2017
This review was published on Wednesday, August 30 2017; Last modified on Thursday, August 31 2017