RB Productions | RB-P32006: 1/32 Luftwaffe Seatbelts
Reviewed by Randy Bumgardner
RB Productions has come out with yet another little goodie that will put your Luftwaffe aircraft up a notch. Noted for his Bf 109 wheel wells and canopy details, Radu Brinzan has released a detail set for the cockpit that will certainly increase visual interest in this area.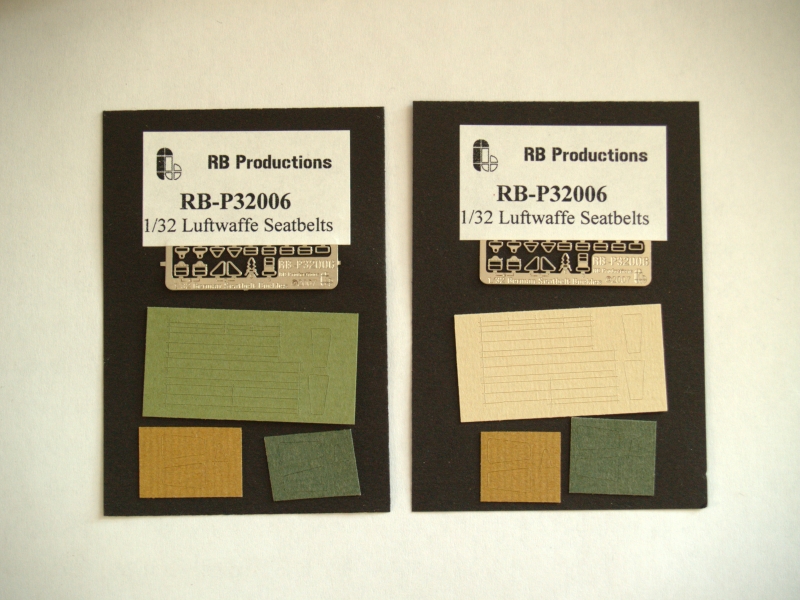 The 1/32 Luftwaffe Seatbelts are a detail that will add a nice level of interest to the cockpit. This set is available with the standard beige straps or the late-war "Ersatz" straps in green. In either set, the straps and pads are pre-cut, and easily lift out with a sharp hobby knife. The leather pads are provided in both green and brown. Modelers should check their references on the aircraft they are modeling to get the correct color combinations of straps and pads.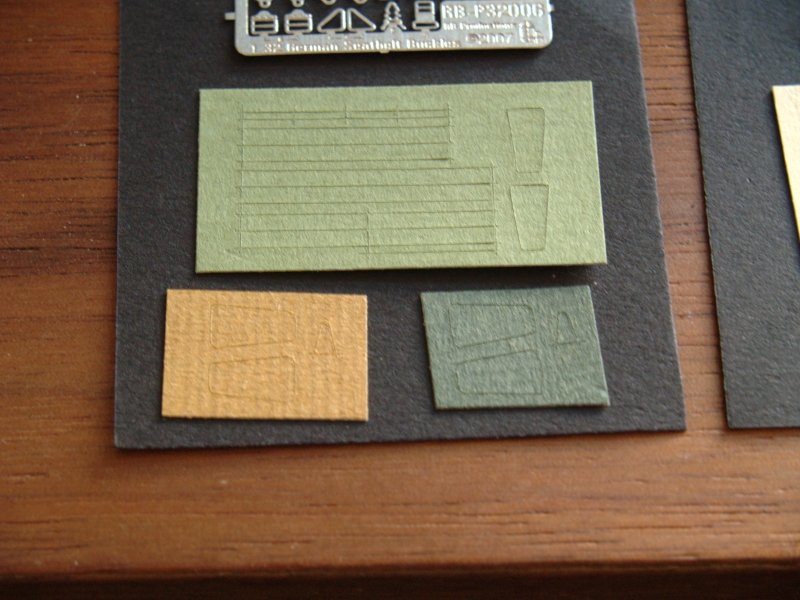 The photo-etch buckles are very well done with very fine detail on all of them. The fret attachments are nice and thin for easy removal. Care must be exercised when removing and assembling the harnesses as they are very fine and subject to distortion if handled roughly.
The instructions provide a nice layout of the parts, including a side view of the lap and shoulder harnesses to demonstrate how everything should be layered. The instructions also clearly provide a warning to the modeler about the use of liquid adhesives. Don't use them. Radu suggests using the paste-type glue sticks to secure the straps as no stiffening or discoloration will occur with these types of adhesives.
Overall, I think separate lap and shoulder harnesses go a long way towards adding to the realism of a cockpit. Sure, great painting and washes can just as easily simulate that realism with "molded on" harnesses, but – in my opinion – adding a separate set of harnesses add that much more. Radu's latest offerings definitely contribute towards that realism.
Highly Recommended!
Available from Radu's Store.
© Randy Bumgardner 2008
This product is available from the following LSP sponsors

This review was published on Saturday, July 02 2011; Last modified on Wednesday, May 18 2016