Barracuda Studios | BR32335: 1:32 Spitfire Four Slot Mainwheels
Reviewed by Kevin Futter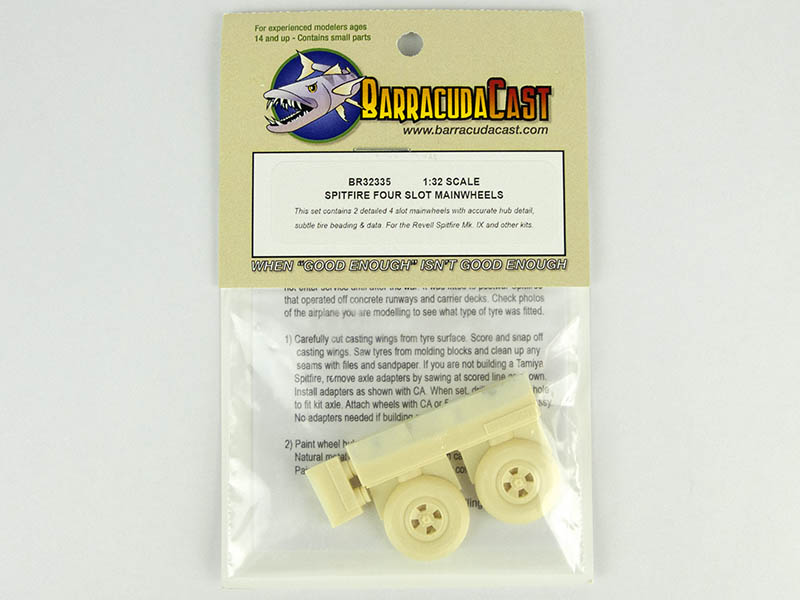 Barracuda Studios continues to expand its BarracudaCast range of resin upgrade and detail sets with a new set of replacement wheels for the Revell 1/32 scale Spitfire IX kit. It can also be used with other kits with some modification.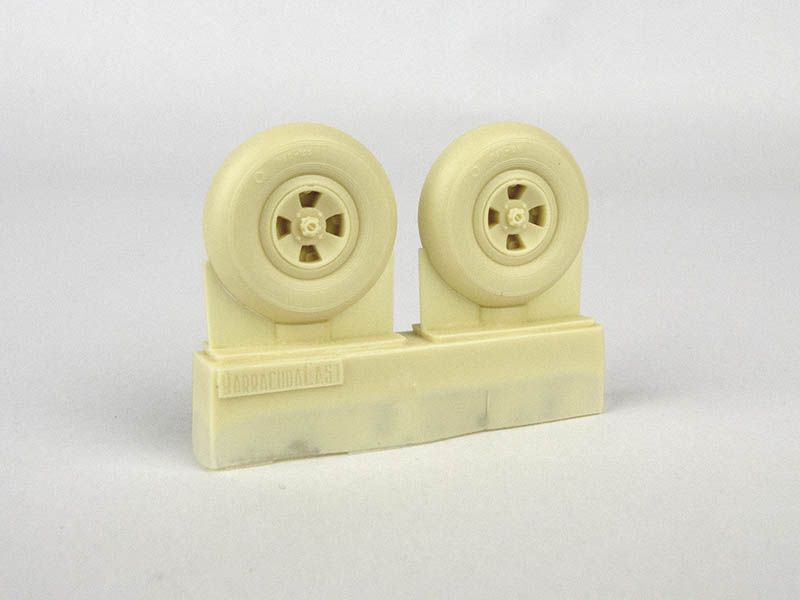 They feature some beautiful detail, being crisply moulded with no discernible casting flaws. If your eyesight is good enough, you can even make out the inscriptions on the side walls!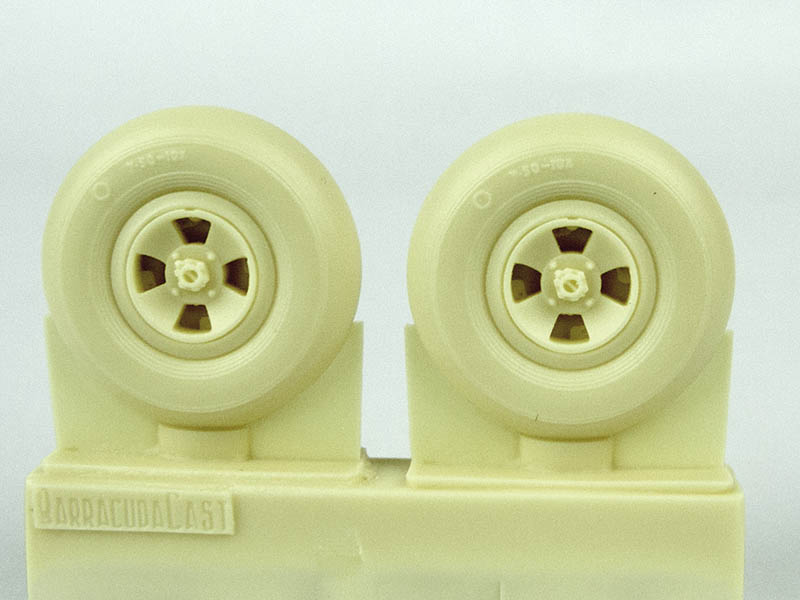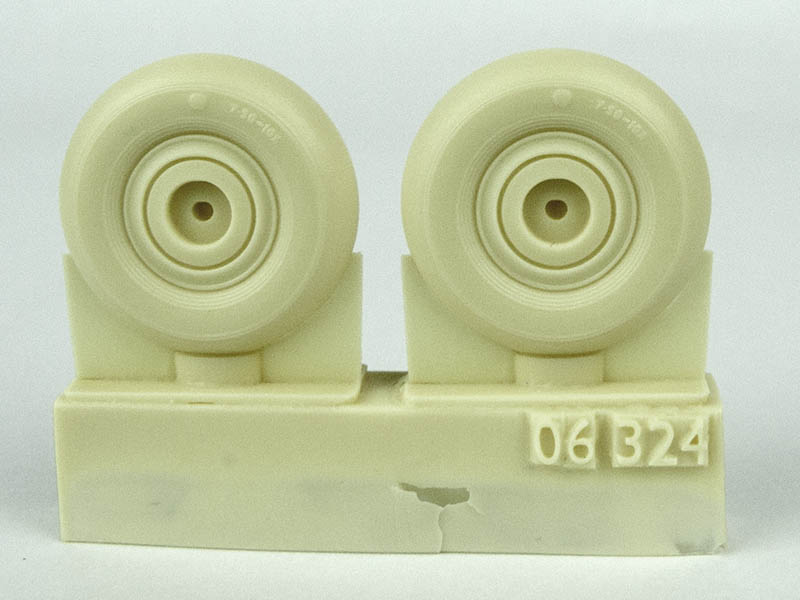 The set is designed specifically to fit the Revell kit, but a pair of axle adapters is included should you wish to employ these wheels with other kits: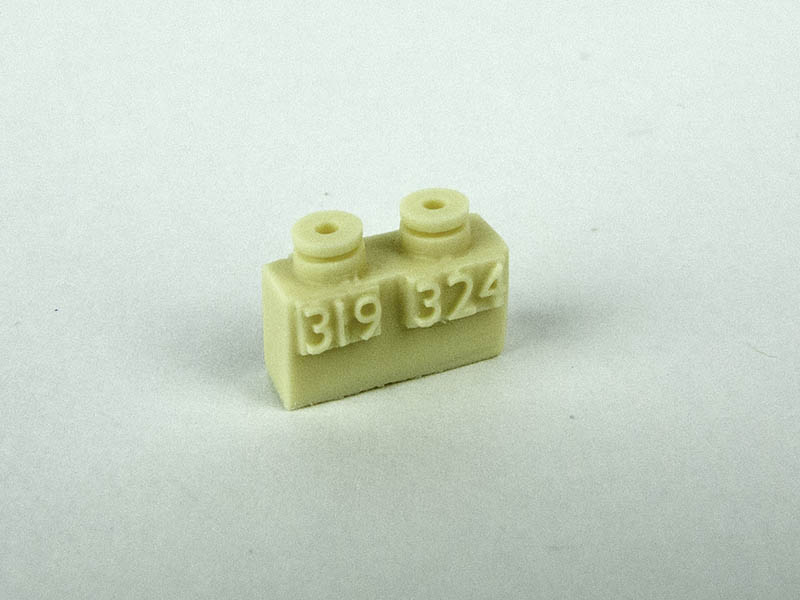 A simple fold-out instruction sheet explains everything you need to do: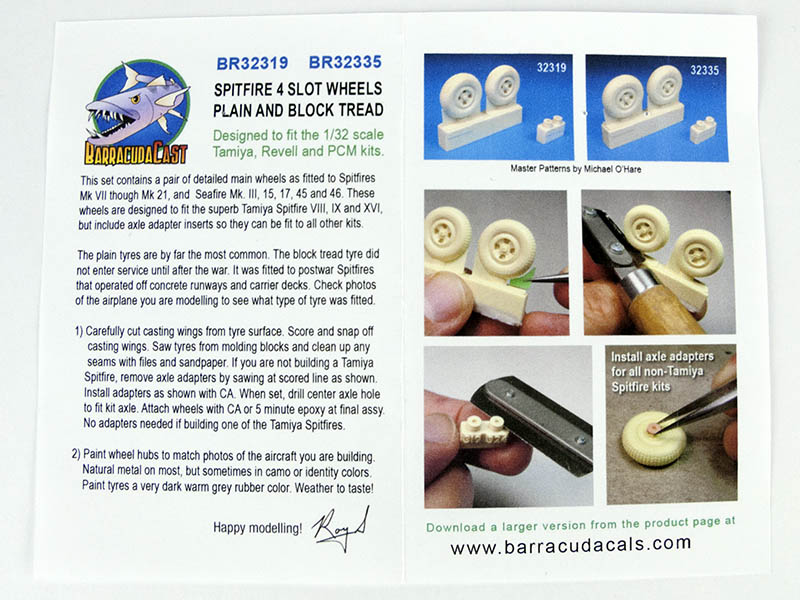 Care will need to be taken while removing the casting blocks from the wheels themselves, but the process should present no significant problems. The tyres are not bulged, but once removed, the location of the casting blocks provides an excellent opportunity to create a realistic flat spot on each tyre.
Conclusion
This is a simple replacement set for the Revell kit's wheels, though it will require slightly more work if you use something other than that. The detail is fantastic and the production quality second to none, making this set very easy to recommend to anybody who needs a higher level of detail on their Spitfire IX model.
Thanks to Barracuda Studios for the review sample.
© Kevin Futter 2017
This review was published on Friday, September 08 2017; Last modified on Friday, September 08 2017