Aviattic | 1/32 Lozenge Decals for Albatros D.V / D.Va
Reviewed by Mike Swinburne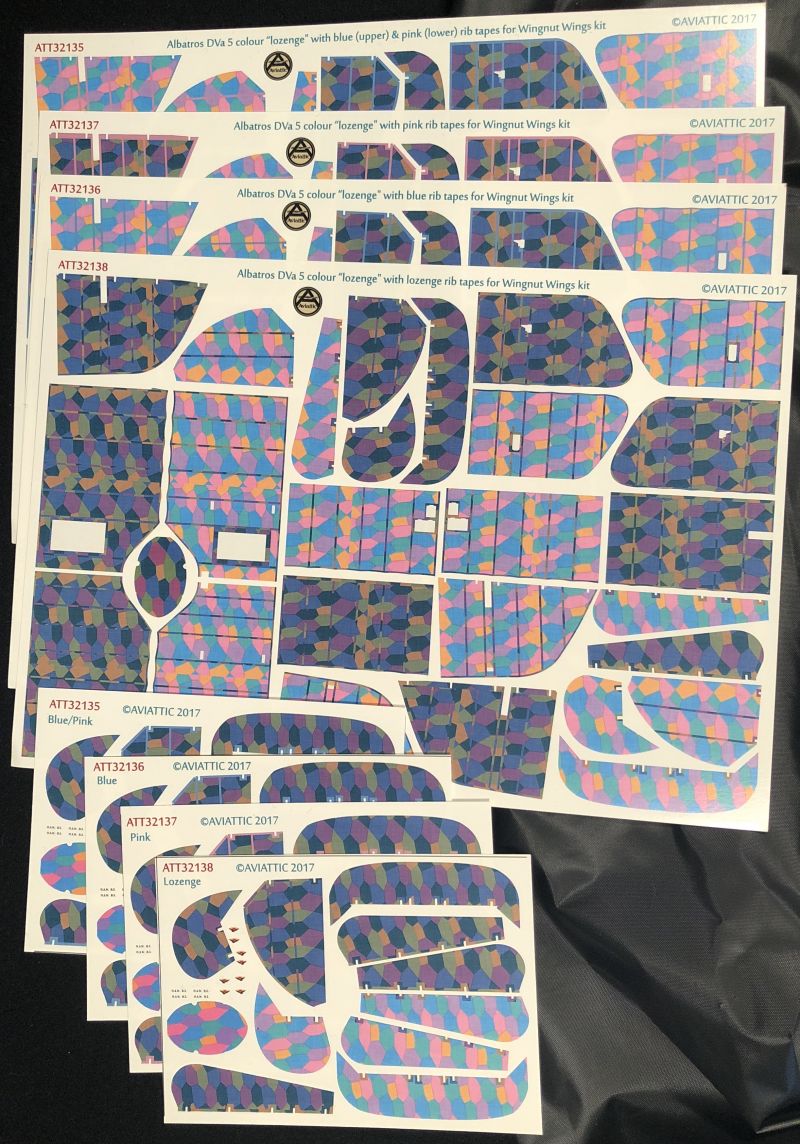 Aviattic has recently released four decal sheets of five-colour lozenge fabric, tailored to fit the wings and tail surfaces of Wingnut Wings' various Albatros D.V / D.Va / D.Va (OAW) kits. Previously the builder's only option for covering the wings of Albatros kits was to lay individual strips of the lozenge fabric, similar to how the actual wings were covered, with the exception of a very limited production run of fitted decals from Pheon. The difference in the four sheets is simply the colour(s) of the fabric rib tapes used to cover the stitching, and are as follows:
#32135: Blue (upper surfaces) and pink (undersides) rib tape
#32136: Blue rib tapes
#32137: Pink rib tapes
#32138: Lozenge fabric rib tapes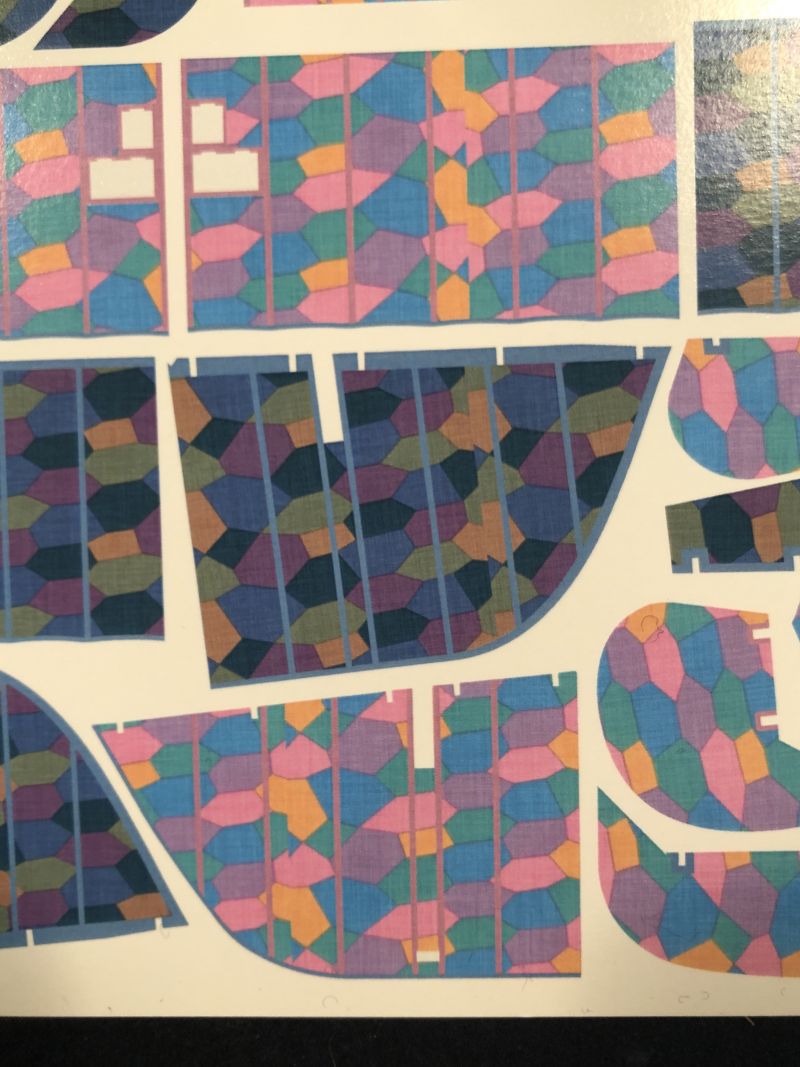 Lower wings have four decals per side (two on top and two on the bottom), with the upper wing being split at the centerline with a total of four decals on top and four underneath. Ailerons, rudder, and horizontal stabilizer are all one decal for each side. The elevator is also one full-width decal per side but there are decals for two complete elevators included. The baffle behind the pilot seat is included in lozenge as some aircraft are documented to have this application also.
As with other Aviattic lozenge decals, these sheets are printed on clear decal paper with continuous decal film, and like other Aviattic products they feature a fine fabric "grain" effect which adds a degree of texture and depth to the finish of the aircraft. Printing the decals on clear film means that there needs to be a base coat of white paint to get a factory fresh look, but this also allows for preshading and adding oil stains in advance, and varying the base coat color also can represent such things as a field application of brown dope to tone down the colors or a replacement aileron on an older wing for example.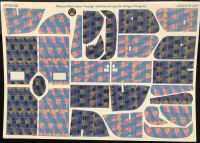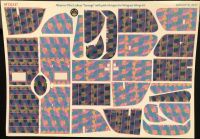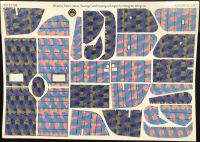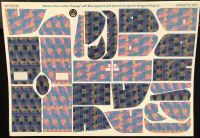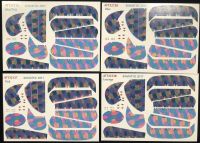 ---
I'm delighted that Aviattic has taken the time to produce these templated lozenge sheets for the "Alby," and will be using all of them sooner rather than later. The Albatros D.V/D.Va lozenge decal sheets are available from Aviattic for GBP 16.80 each, check your references, contact Richard at Aviattic, or ask on the Large Scale Planes forum if you're not certain which rib tapes are accurate for the aircraft you'll be building. Review copies courtesy of my own wallet.
© Mike Swinburne 2018
This product is available from the following LSP sponsors
This review was published on Tuesday, February 13 2018; Last modified on Monday, June 18 2018