Aviattic | 1/32 Fokker E.V / D.VIII 4 Colour Lozenge Decals ATT32115 and ATT32116
Reviewed by Mike Swinburne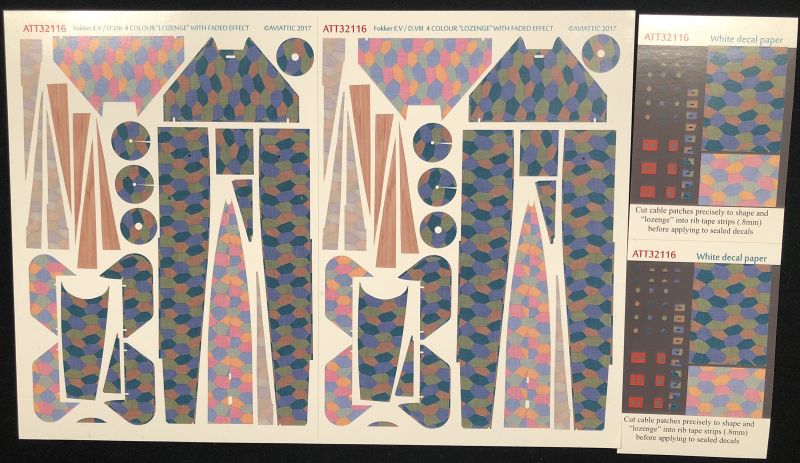 Released in the early Autumn of 2017, Aviattic added a badly-needed item to their arsenal of "cookie cutter" templated decals - a complete set of 4-colour lozenge fabric and wood panels for the 1/32 Avis (and recently re-released by MikroMir) Fokker E.V / D.VIII "Flying Razor." This product is basically a must-have for anyone building the kit, as the original Avis release featured lozenge decals with very inaccurate colors and shapes, while the MikroMir rerelease included no lozenge decals at all.
Aviattic has released two separate items for this kit - #32115 with a factory-fresh appearance of the lozenge fabric, and #32116 where the lozenge fabric has a faded look. There are decals to completely cover the exterior fuselage and tail surfaces, wheel hubs, as well as the reversed pattern and wood panels for the areas visible inside the cockpit. Wings are not addressed as this aircraft featured painted (or stained) plywood wings without fabric covering. A small supplemental sheet is also included with the cable patches and scrap lozenge for rib taping. While the main lozenge sheet is printed on clear decal film, the supplemental sheet is printed on white.
Each of the two decal sets actually includes decals to completely cover two airframes, meaning that the builder has backup pieces to practice with or isn't spending as much on lozenge when building multiple kits of the type. As with all of Aviattic's shaped lozenge sheets, they're printed on continuous carrier film, so a sharp scalpel blade will be needed to carefully cut around the outlines of the decals before applying. The areas to be covered need to be painted white and gloss coated. Adding oil staining or other dirt and shading will show through the decals and can give a wonderfully realistic look to the finished product, also.
These decal sheets look great and the wood panels are stunning as well - maybe something we can hope to see more of in future items. The sheets are avaialable directly from Aviattic for GBP 16.80. Very highly recommended to complete your Flying Razor kit, along with the two recent Pheon decal sheets for the aircraft also reviewed here on LSP. Review samples courtesy of my own wallet.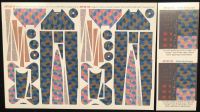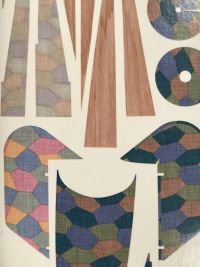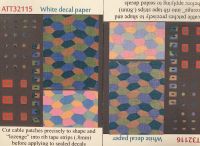 ---
© Mike Swinburne 2017
This product is available from the following LSP sponsors
This review was published on Thursday, November 23 2017; Last modified on Thursday, November 23 2017