Hasegawa | 08078: Kawasaki Ki-61-I Hien (Tony)
Reviewed by Brian Leitch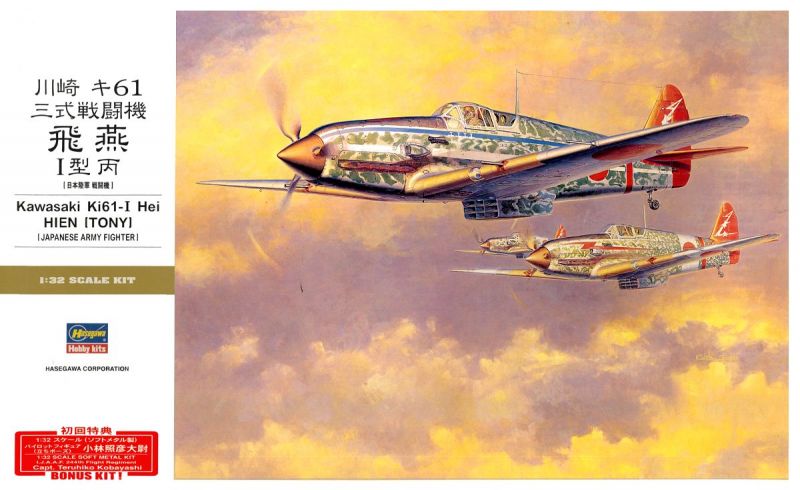 This kit was the first release of Hasegawa's Ki-61 series of kits, released back in 2007. This release represents the Ki61-I version and contains 151 pieces on 5 larger light grey sprues, one clear sprue + a small rubber sprue for the prop retainer. The kit does not contain any photo etch, nor resin. You get 1 decal sheet, plus a typical Hasegawa A4 instruction booklet, along with a couple smaller instructional supplement cards.
The Sprues
Upon opening the box, in typical Hasegawa fashion, you get all your sprues together in a large clear plastic bag, with no real separation for them to prevent mashing together, and potentially damaging plastic: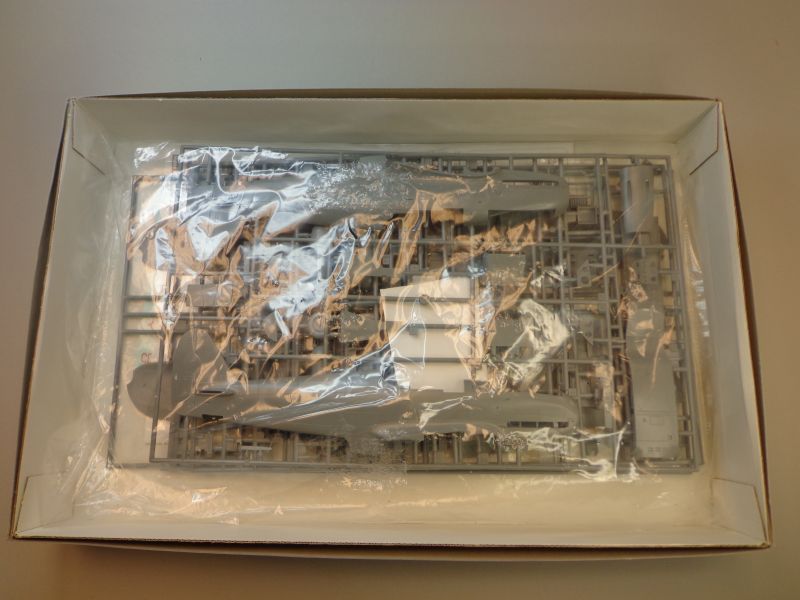 Im not fond of this, and would much prefer having separate clear bags for each sprue. I have had my Ki-61 in the stash for a while, and there is some scratching of the plastic from being moved and what not.
All 151 parts come on 5 larger light grey sprues, typical of Hasegawa plastic. This can be brittle, but I saw no evidence of that here:
---
The Hasegawa riveting on this kit is actually fairly restrained compared to some manufacturers, and would lend itself very well under paint and primer:
---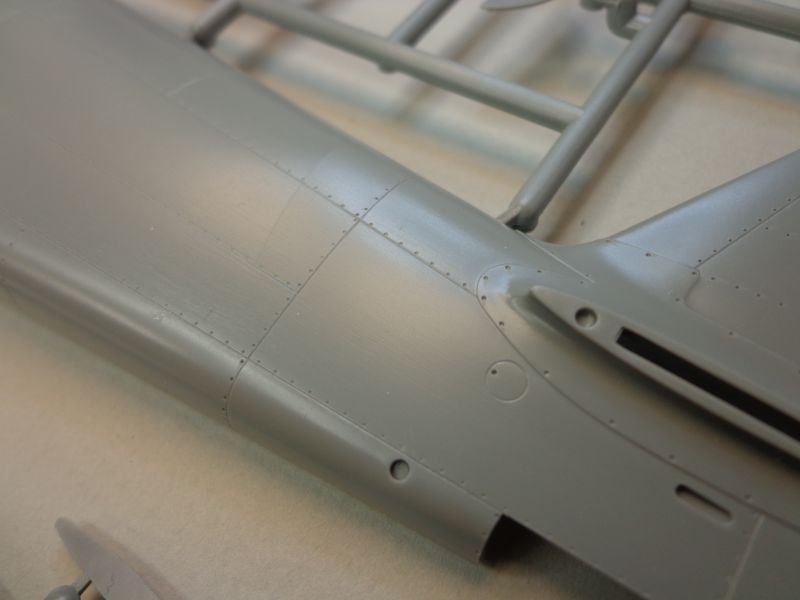 ---
Hasegawa's fabric representation on the empennage however, does leave a bit to be desired, and could probably do with some smoothing for a touch more realistic look: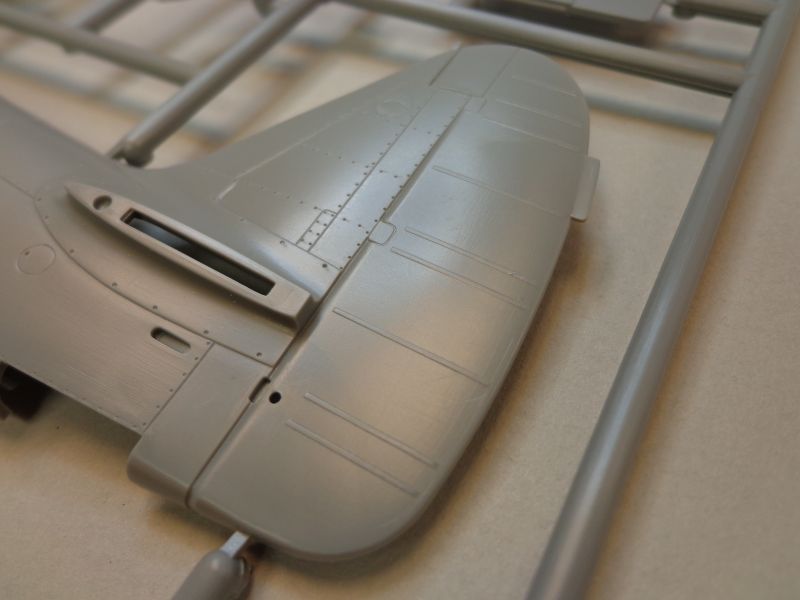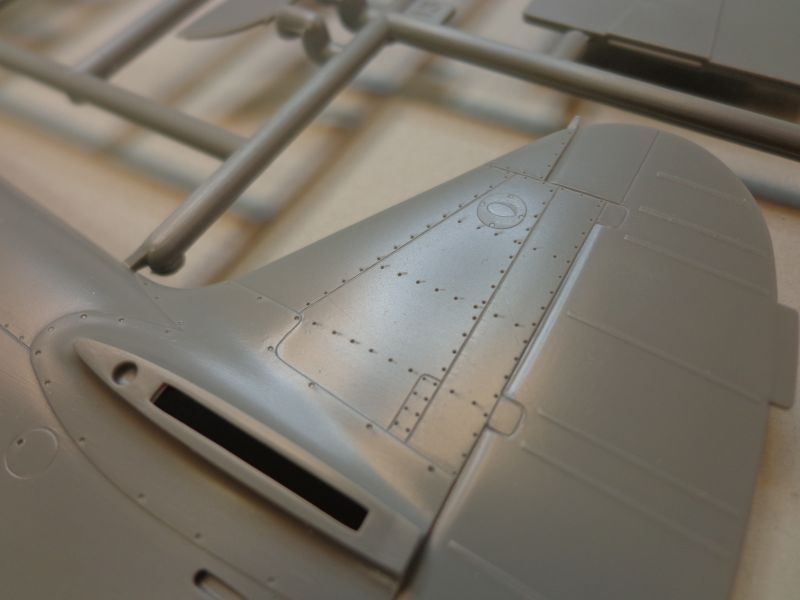 ---
There is some very nice out-of-box detail here like the radiator, which to my eye looks very nice for factory molded OOB detail: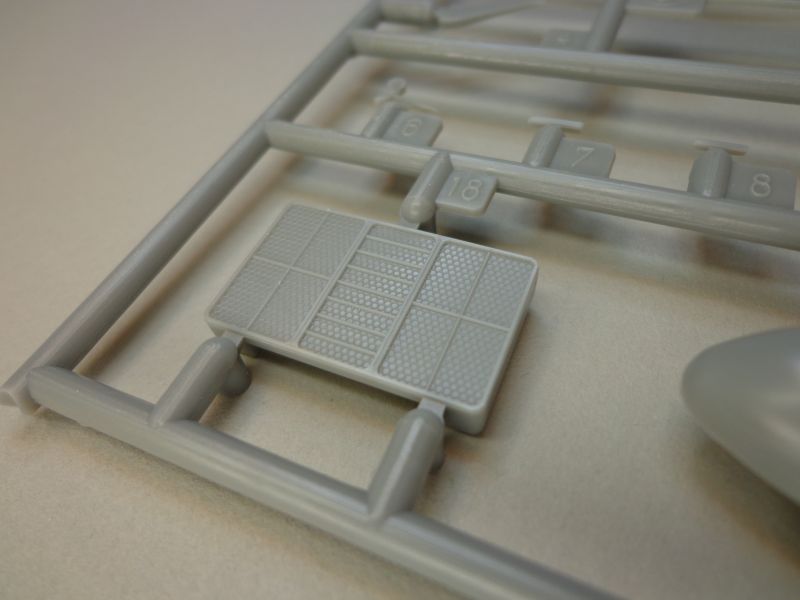 ---
Wheel well detail is simplified, but not bad looking. Im not enough of an expert on IJA planes to know how accurate it is however. The wings also have some nice recessed detail to them, and the panel lines are very nice, without becoming trenches. There is also some odd raised detail here, for what Im assuming would be the no-slip areas. The detail does not look horrible, but it would likely be larger than scale however: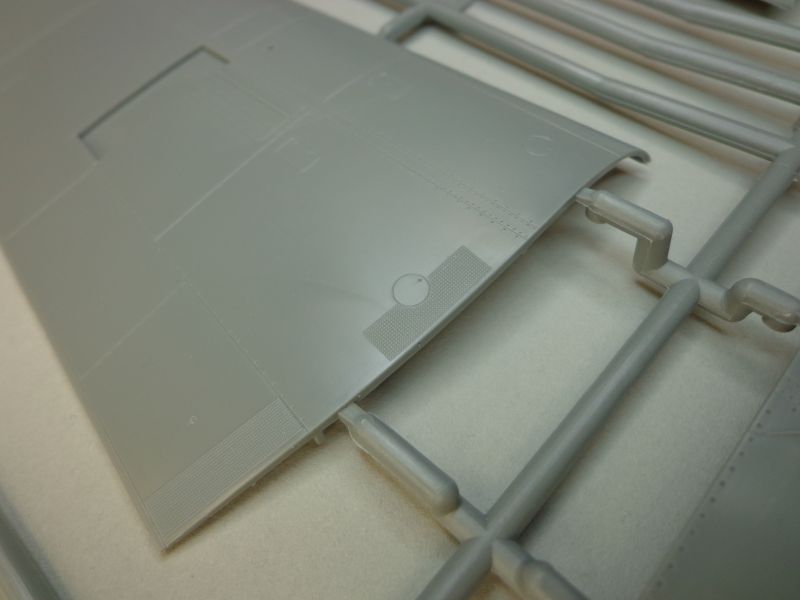 ---
---
The exhausts the Hasegawa provides out-of-box also could do with some improving or replacing. They did not provide hollow exhausts, and its very evident they are not hollow from most any angle. Both Quickboost and Master Casters make replacement exhaust sets for the Ki-61 which are highly recommended, as the out-of-box kit parts just won't cut it in my humble opinion: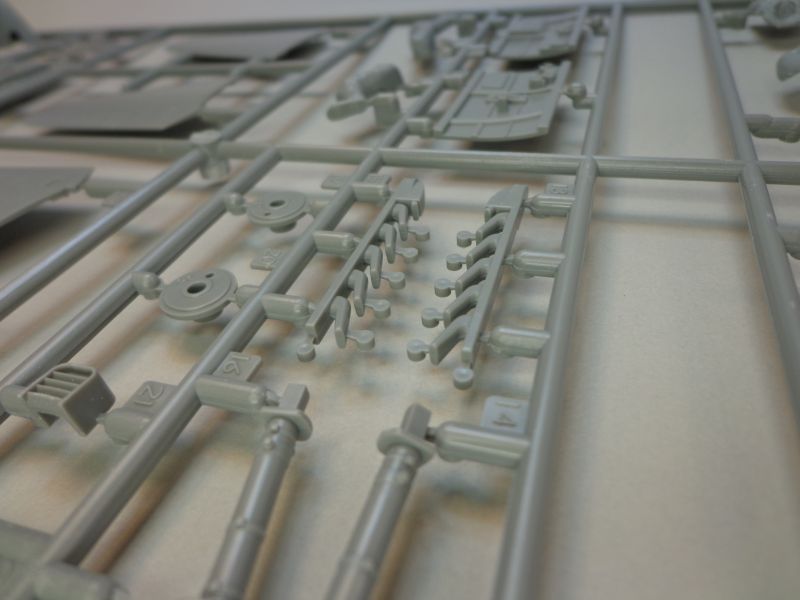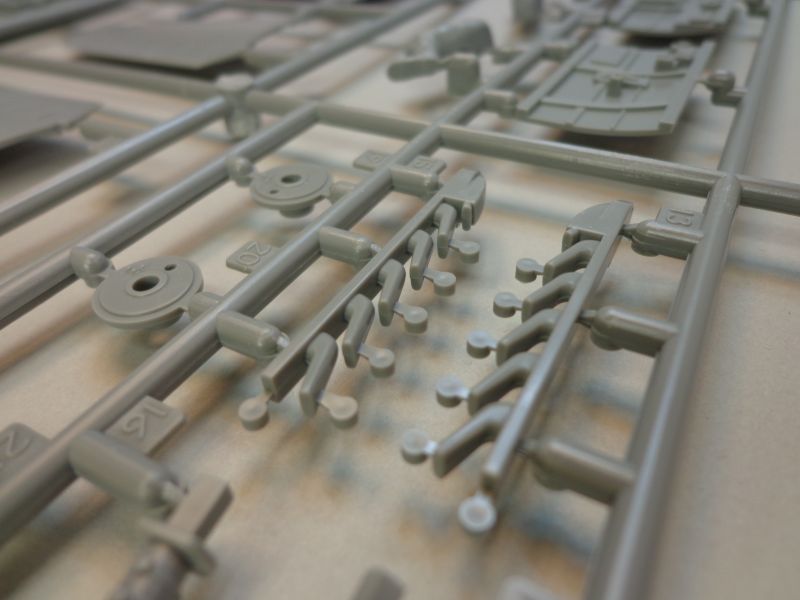 ---
Hasegawa does however provide some very decent one-piece wheels/tires that with only a swipe of a sanding stick down the center, could make for pretty decent looking wheels right out of the box: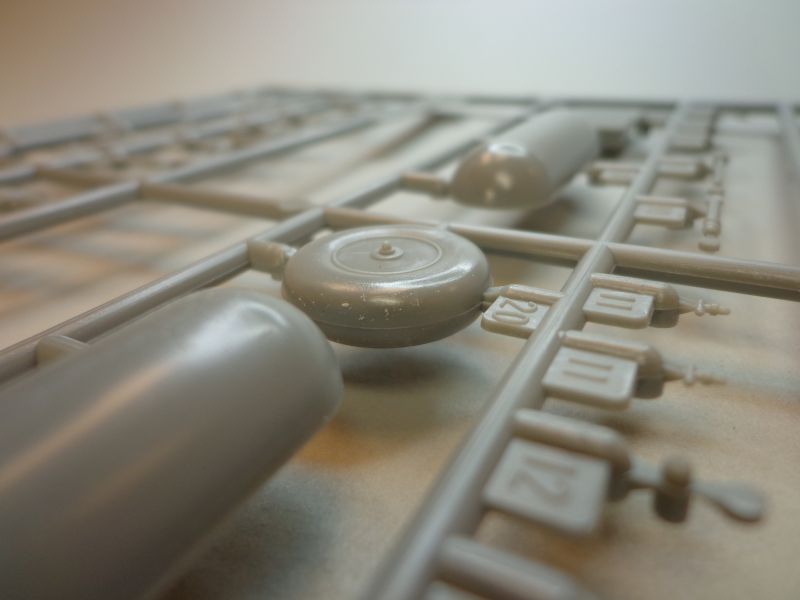 ---
Hasegawa in this special addition not only provides a sitting pilot in injection molded plastic, but they also provide a white soft metal standing figure of Capt. Teruhiko Kobayashi, which is very nicely molded, and could add a lot to a static vignette display. The cockpit sidewalls and pit are fairly Hasegawa and are a bit spartan, but the detail is acceptable, but does leave a lot of room for extra detailing: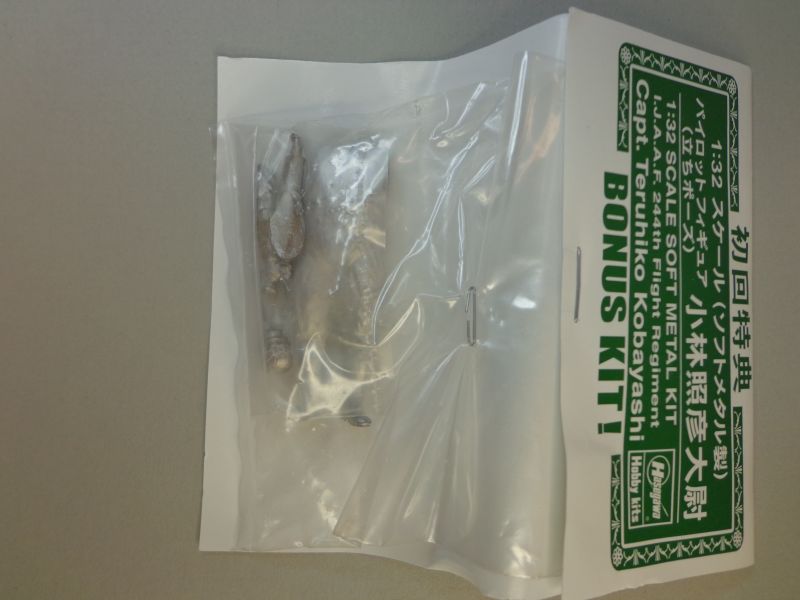 ---
Clear Parts
The canopy and windscreen, along with wing light covers, are all on a single clear sprue. You get both closed and open versions of the canopy: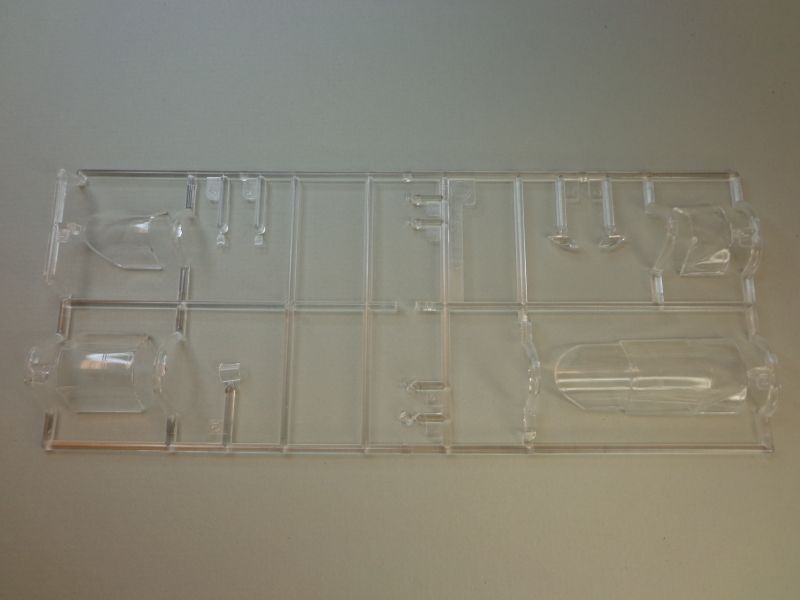 ---
The clarity of the Hasegawa clear plastic is very nice: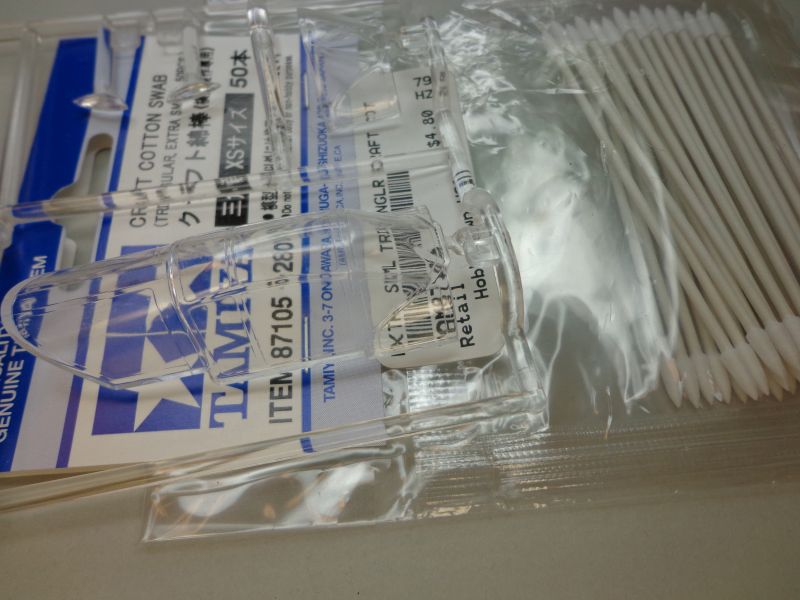 ---
Decals and Schemes
---
Hasegawa provides a pretty typical single decal sheet for this kit. The colors seem good, opaque and rich, and the registration seems on as well. However, they do seem a bit on the thick side, and may take some decal set solution to lay down effectively: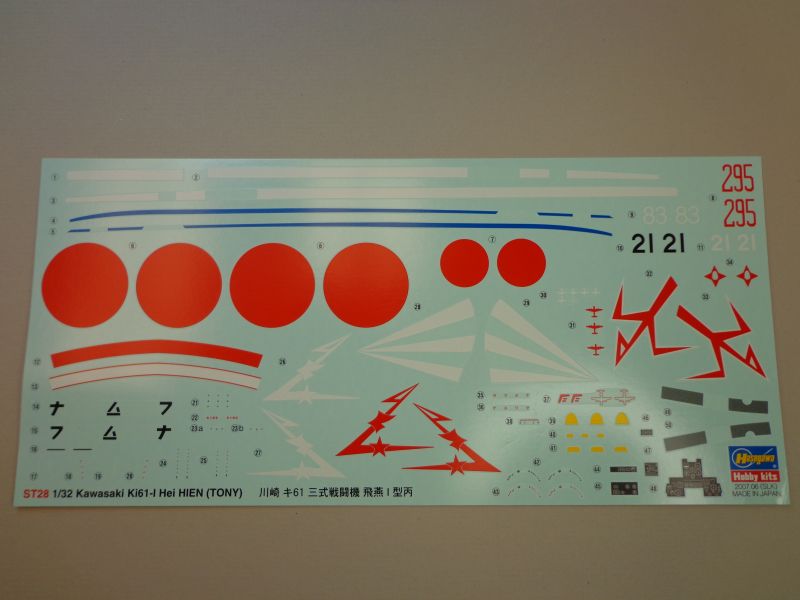 ---
Hasegawa provides decals/markings for 3 different aircraft:
244-295:

244th Flight Regiment;
Capt. Teruhiko Kobayashi, Chofu A.F. Jan. 1945

018-83:

6th "Shinten Seikutai", 18th Flight Regiment;
Lt. Mitsuo Koyake, Kashiwa A.F. Jan. 1945

039-21:

39th Training Squadron;
Sgt Maj Iwao Tabata, Yokoshiba A.F. Mar. 1945
Instructions
The instruction booklet is A4 in size, and filled with exploded assembly diagrams, color call-outs, which are all in GSI Creos Aquas Hobby Color, as well as Mr Color. This is fairly typical Hasegawa, and features well displayed drawings, with broken Japanese to English text. The A4 instruction booklet is all in gray scale, so keep that in mind when looking at colors and hues: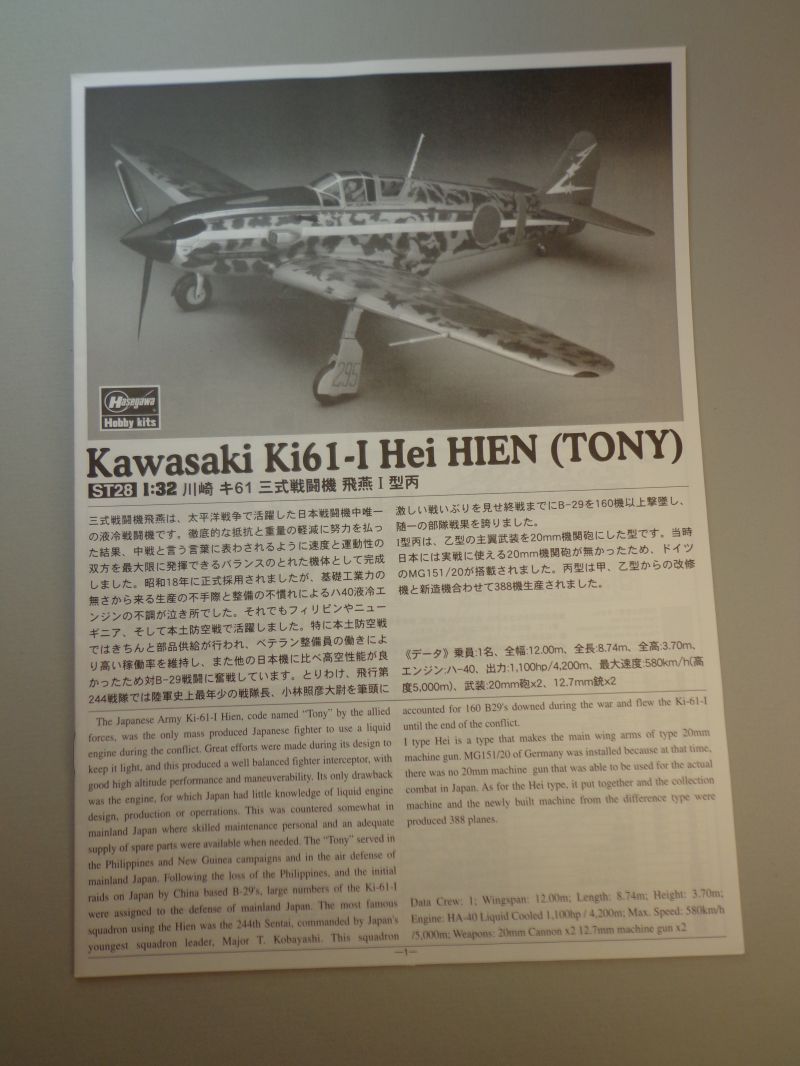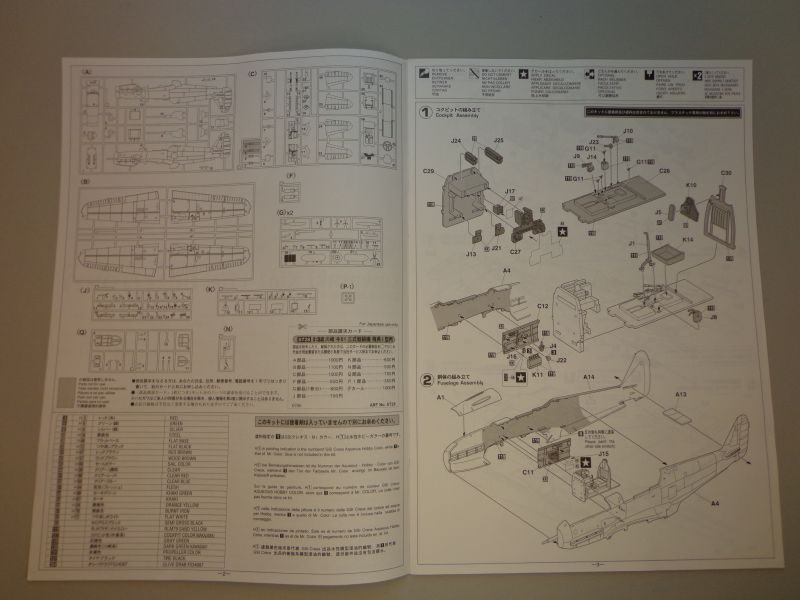 ---
Hasegawa also provides a supplementary painting guide for the included white metal standing pilot: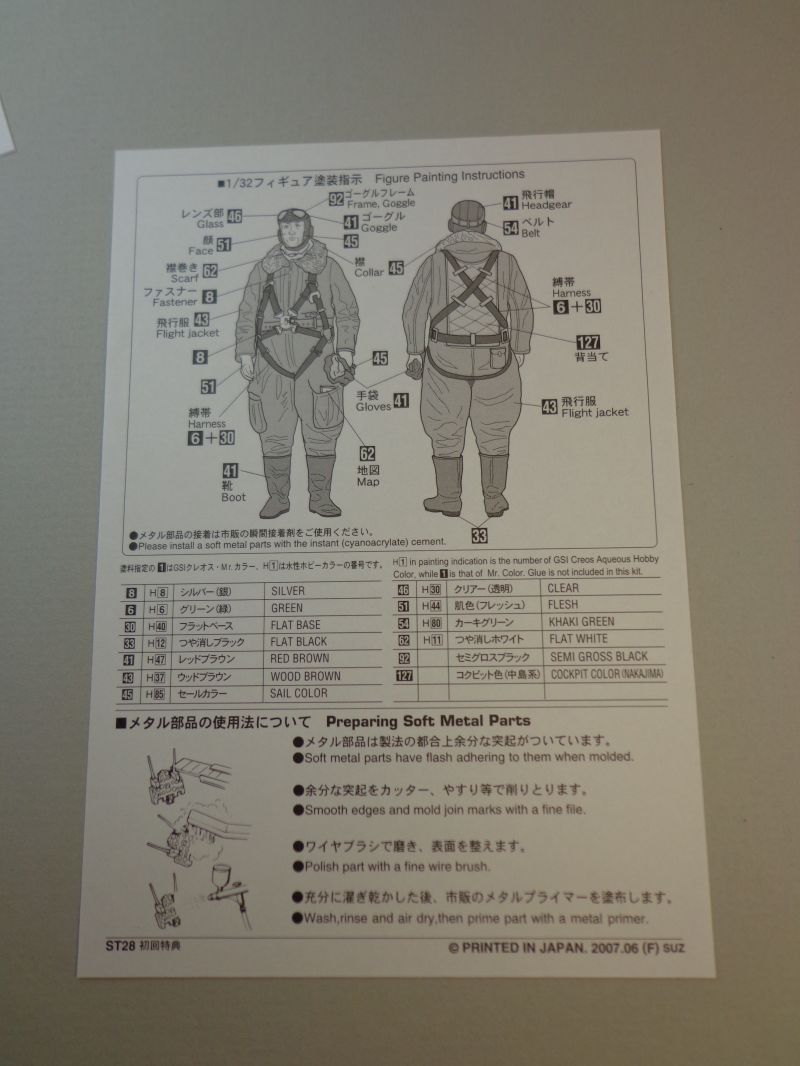 ---
Conclusion
Even though this kit is now verging on eight years old, its age does not necessarily reflect how nice it is. There still is a LOT to be had for the money in this kit. The kit is put together very well, and plastic is crisp and not brittle, with quite a bit of out-of-box detail. Although the kit is short detail in some areas like the cockpit and wheel wells, there is enough there to keep your average out-of-box builder happy, and enough accuracy, fit and overall crisp detail for a starting point for the modeler that wants to super detail the kit. The engineering of the kit does not seem to present any up front issues at first glace, and nothing that would get in the way of an enjoyable build, or trip up an inexperienced builder.
Hasegawa did a great job with this kit, and if you love WWII Japanese aircraft, this kit is a great choice. HIGHLY recommended.
Review courtesy of my wallet.
© Brian Leitch 2017
This review was published on Wednesday, October 04 2017; Last modified on Wednesday, October 04 2017