GT Resin | 1:32 F-4E Phantom II burner cans (long)
Reviewed by Kevin Williams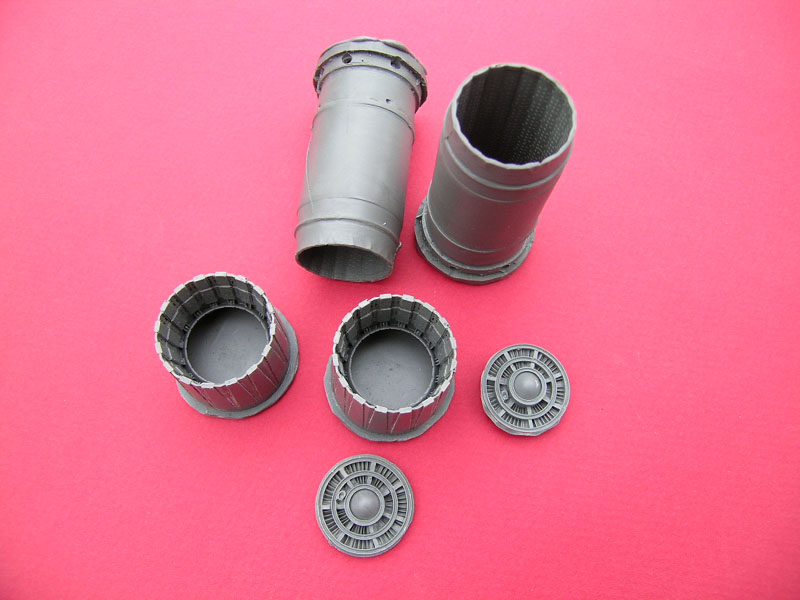 This product, from GT Resin, is the first that I've ever owned from this producer, and so here we'll take a look at the F-4 Phantom long engine nozzle replacements. As a more or less direct replacement for the same nozzles on the Tamiya kit (possibly the Revell kit(s) as well?), these will provide for much more detail than is typically included in most kits, the Tamiya kit being no exception here.
Instructions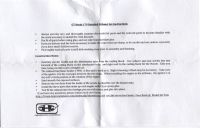 ---
Instructions here are about what you might expect from a small cottage industry producer, on a par with many others that I've seen over the years. Given the rather simple nature of the set, these recommendations/instructions, should prove more than adequate.
The Components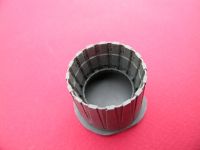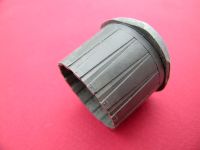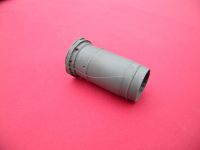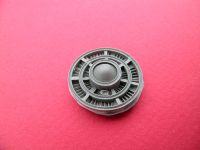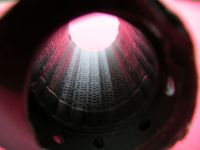 ---
As can be seen, a fairly simple, yet effective set, adding much detail to the after engine area. Typical of almost all resin parts from all manufacturers, a small amount of cleanup will be needed, but that's really to be expected. One of my burner cans, shows evidence of what I assume was a slice in the mold, to facilitate extraction of the part, but this should have no effect whatsoever on the overall appearance, as it's only on the outside of the part.
I've not taken a micrometer to the set to determine dimensions, nor do I have the Tamiya kit to check overall fit, but that notwithstanding, overall proportions look good to my eye.
All in all, I'd say these are something to seriously consider, if you, like myself, are pondering doctoring up a Tamiya kit for better overall appearance and details, and will certainly be much less work that doing it yourself.
© Kevin Williams 2017
This product is available from the following LSP sponsors
This review was published on Saturday, October 14 2017; Last modified on Saturday, October 14 2017