Classic Warships Publishing | P-40 Warhawk
Reviewed by Kevin Williams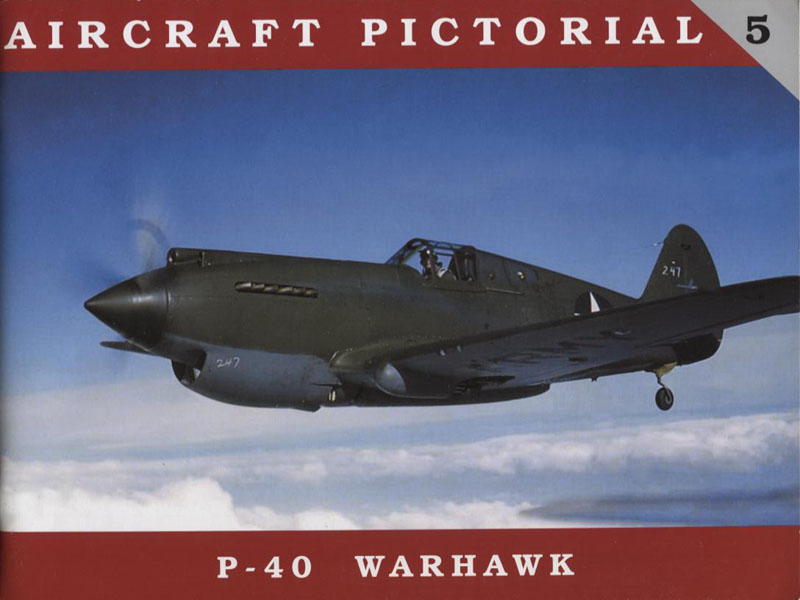 Publisher: Classic Warships Publishing
Author: Dana Bell
Publishing date: 2013
ISBN: 978-0-9857149-4-9
I'll start out by saying that I've collected the "Aircraft Pictorial" series from Classic Warships Publishing, since the inception of the series back in 2008, and currently have all released volumes, save one (#6: the F-4B/N Phantom II), and will be grabbing that one soon enough. I've long been a fan of the typical quality of the Classic Warships series of books, as regards their line of ship related books in particular, and for good reason; tons of quality and insight, attractively packaged into a relatively inexpensive package, and this series is certainly no exception, representing great value for money, at least as far as I am concerned.
This particular book (No. 5 in the series), depicts the rather iconic Curtiss P-40 Warhawk. This is the first and only volume on the P-40 to date (from CW), and it's chock full of representative material; live in air shots, as well as many photos on the ground, much being in the form of extraordinarily crystal clear and (to me), unique features displayed throughout the design/build life-time of the aircraft. Impressive stuff, to say the least.
While not a walk around book by any means, there's still enough featured in the way of details, to keep the eye quite happy indeed. I don't actually see this as one of the better volumes in the series, but still pretty entertaining, and adds some to what I already have on the P-40's, so still a worthwhile purchase.
Typical Photo Quality to be Found Throughout
---
The photos and illustrations pretty much speak for themselves, and in my opinion, are by far the best selling point of the series.
Rear Cover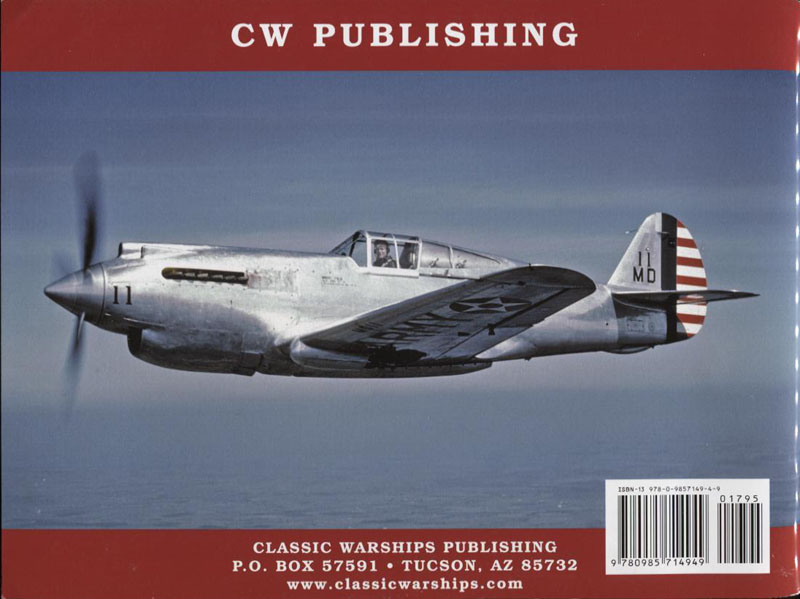 For me to loudly proclaim that these books are a desirable addition to the aviation library, is nothing more than an honest appraisal of what I feel is the great value these books bring to the table, given the overall quality of the paper, writing and great photo selections (many of which I've never personally seen before).
If you are any kind of real fan of the P-40, do yourself a favor and grab this book, you will not be disappointed in the slightest.
On a scale of 1 to 10, I'd rate this book (and the entire series, for that matter) as a 10, no question about it. As stated previously, there is currently another volume in the series that I don't yet have, but I'll be adding that too to my personal library as soon as I'm able, I enjoy them that much. Another good effort, cramming much data into a compact package. Highly recommended.
Review copy compliments of my never ceasing obsession with gathering more books.
© Kevin Williams 2017
This review was published on Monday, November 06 2017; Last modified on Monday, November 06 2017