HobbyZone | HZPS 01 Work Stand
Reviewed by Carl Kung
I recently picked up the new workstand from HobbyZone. Many of us use the JH Models one, so I was curious to see how it compares.
The HobbyZone stand comes securely packed in a cardboard box: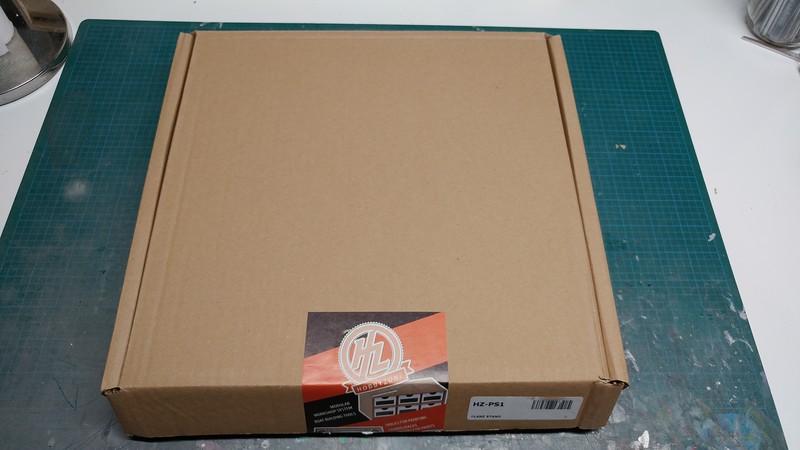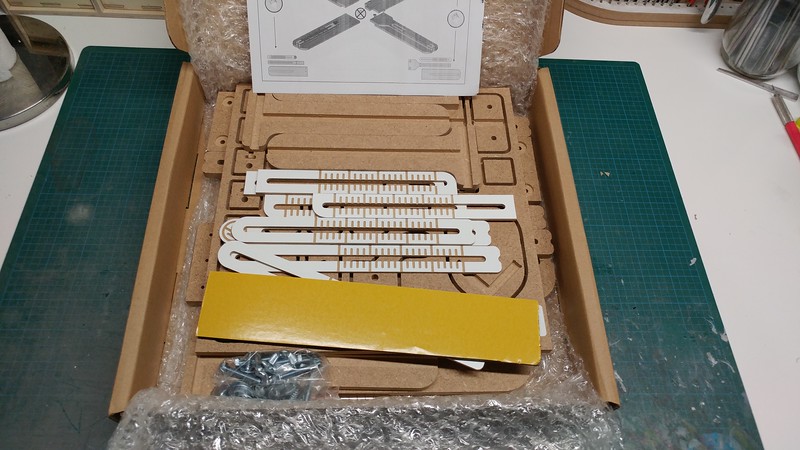 The main components of the stand are made from a fairly thick MDF board and look to be machined rather than cut: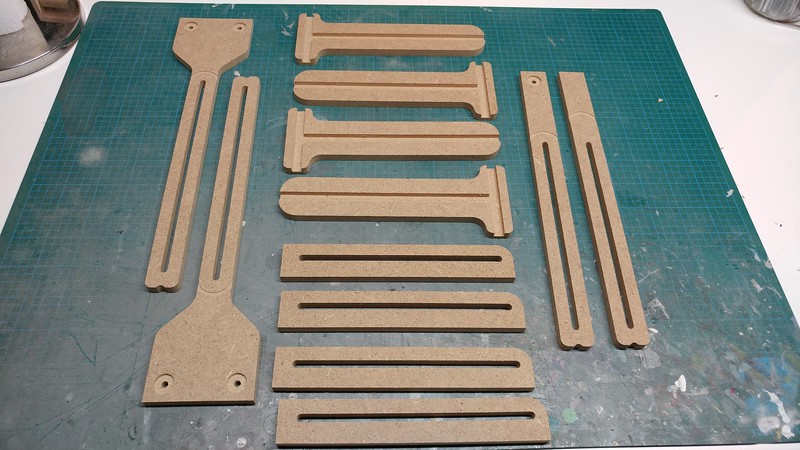 Parts for the base: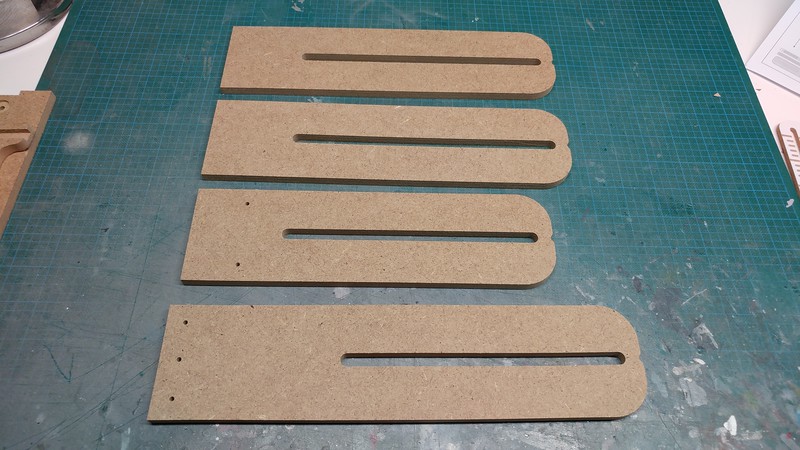 The scales that go onto the uprights as well as the base: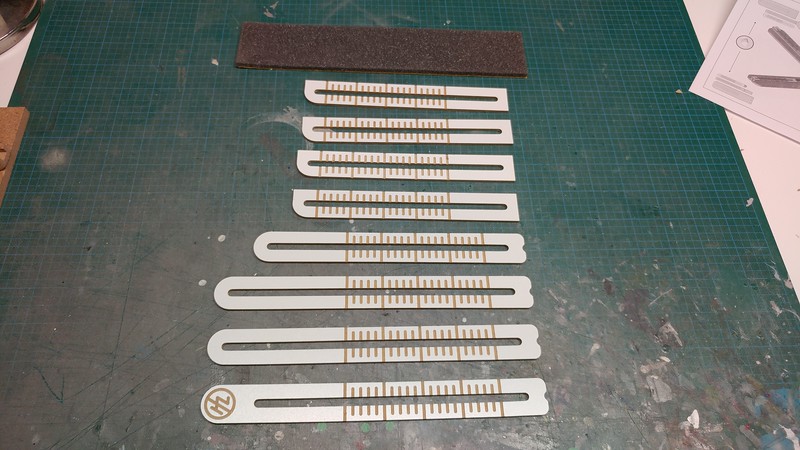 The sheet (sprue?) of clamps/rests for the stand: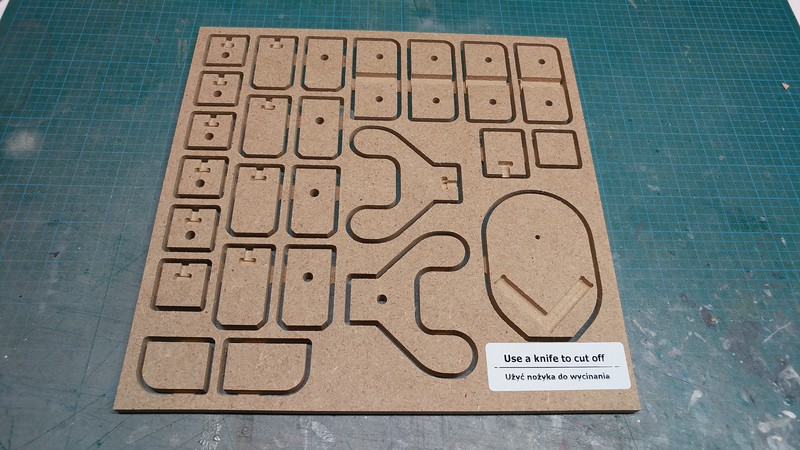 Lastly, the hardware and instructions: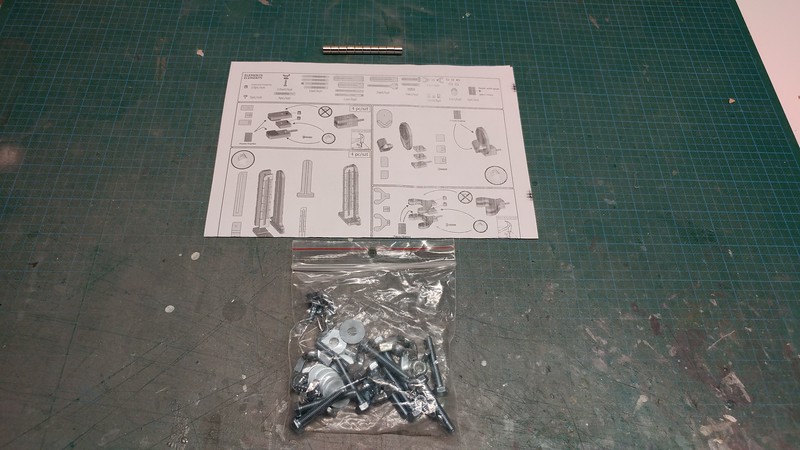 Assembly is fairly straightforward requiring wood glue (PVA would work as well), a mallet, Phillips screwdriver, and either clamps or tape to hold the parts together while they dry.
The parts that are on the sheet are easily cut free with a standard hobby knife: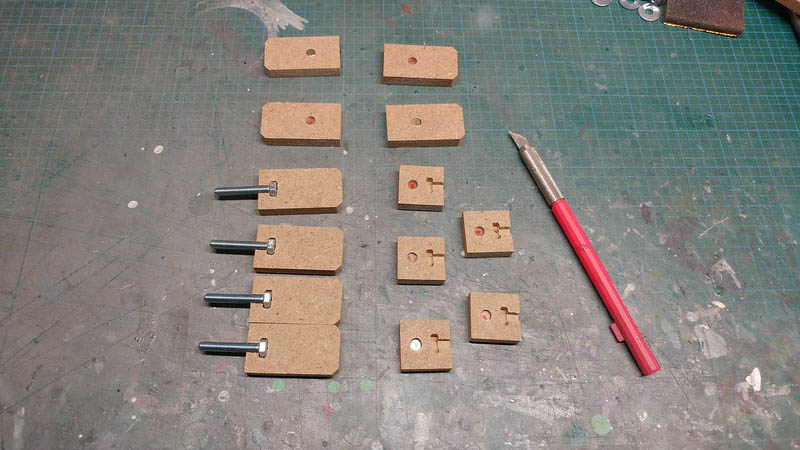 I have already inserted the bolts into the clamps. These are a nice, secure fit. At this time, you also need to install the magnets. Using some tips posted on Cybermodeler, I marked the magnets so the orientation of their polarity would be the same. These were tapped/gently hammered into place.
The base and uprights were then glued together. They are designed to go together one way so I did a dry run first. I used painter's tape to hold the parts together while they dried.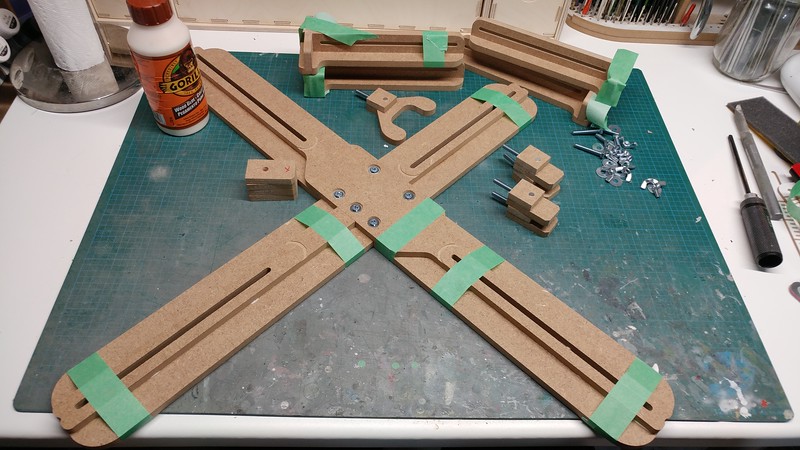 The scales were the glued on following the same procedure as above. Once they were dry, I brought everything together for final assembly.
Initially I thought that I was short a couple of bolts and wing nuts but after a quick email and reply from Michael at HobbyZone, I found my error. The uprights have an extra set of holes in them for attaching them to the base. Only one bolt per upright is required.
Overall, the stand is very sturdy and strong. It's easy to adjust and should accommodate most planes easily. I tried out a couple of my current projects on it.
My Tamiya F-4E: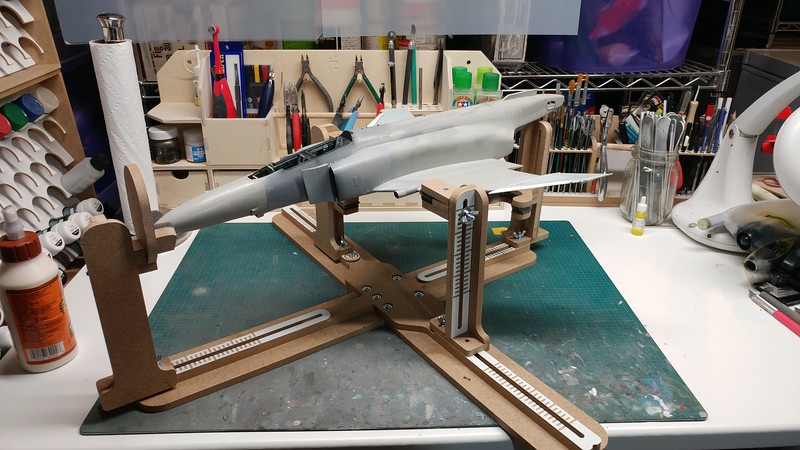 This pushes the limits of the stand and isn't a perfect fit but the stand will accommodate it and hold it.
Something a bit smaller, my Planet Models 1/32 XF5U Flying Pancake: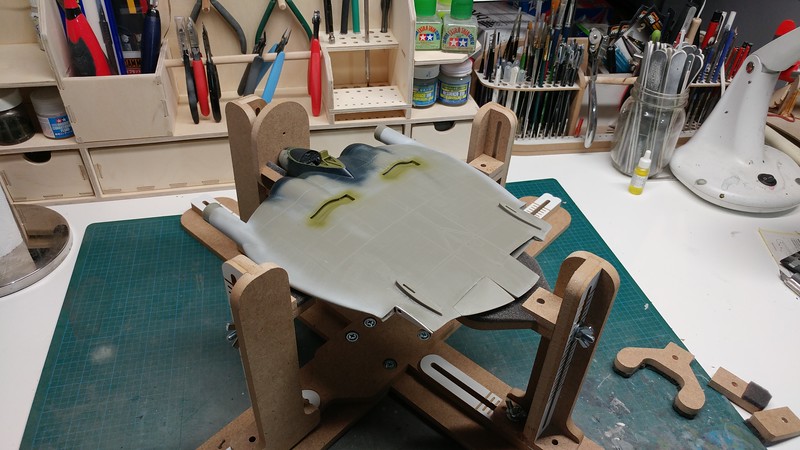 This is probably closer to most 1/32 single engine prop kits in size.
Lastly, a comparison to the JH stand: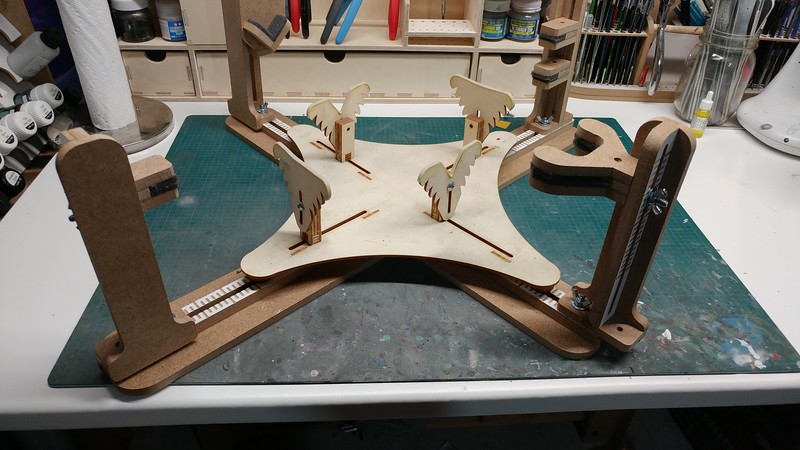 So far I'm impressed with the stand and its overall quality. One last thing I didn't touch on is you can use it for biplane kits as well. It has supports for both upper and lower wings in the box and they are independently adjustable for height.
I hope this helps anyone who was curious about this new workstand.
© Carl Kung 2017
This product is available from the following LSP sponsors

This review was published on Wednesday, November 15 2017; Last modified on Wednesday, November 15 2017