Yahu Models | YMA3221 Spitfire Mk.IX late
Reviewed by Iain Ogilvie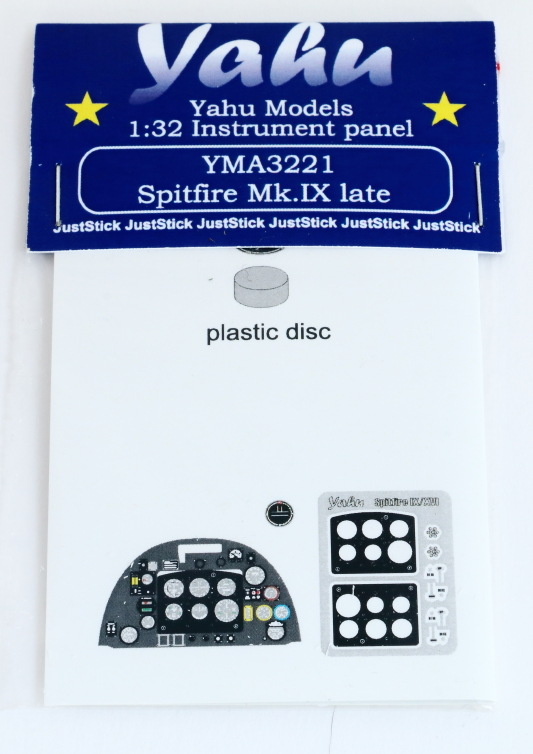 I first saw mention of Yahu instrument panels on the forums back in 2016 - and was intrigued.
I'm a big fan of good looking, detailed, instrument panels - and in the past have used products from Eduard, Airscale etc. to make detailed panels.
The Airscale decals are superb - and have brightened up many a panel.
The Eduard panels have grown in detail - and gone from their original plain brass - to pre-printed versions. The latter look good - but I've been disappointed in the past with the graininess of the printing.
With a number of projects on the go that required some instrument panel 'lovliness', not least of which being my two-seat Spitfire build, I thought I'd order a batch of different panels for collection at the Telford show, last November.
This is the first I'll be looking at - with panels for the Tempest II, Tempest V and Yak-3 to follow.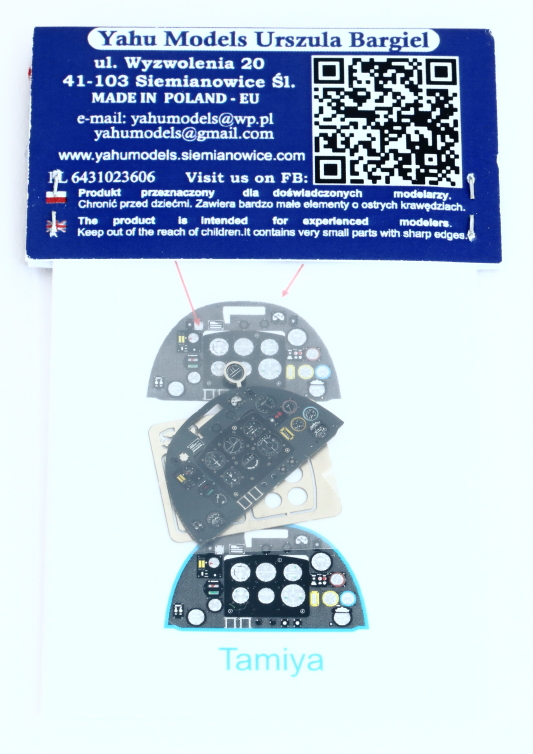 Neatly packaged in a small self-sealing bag, you get an idea of what to expect from each set before you purchase.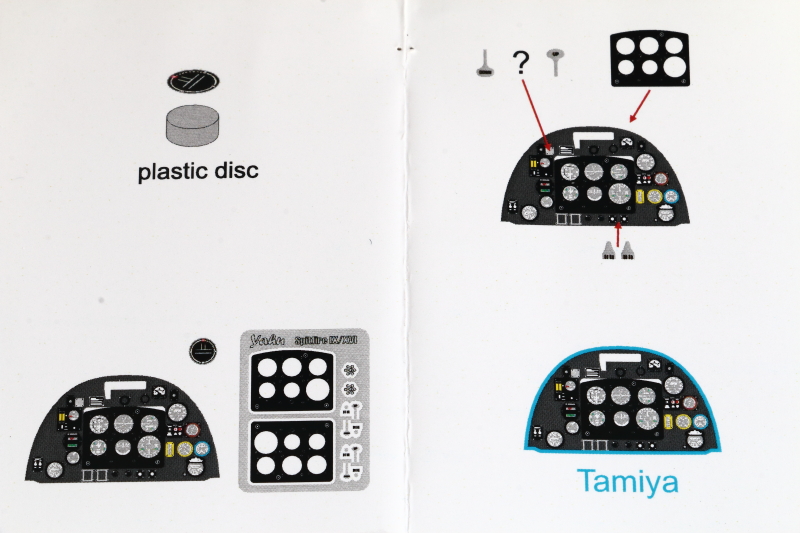 Inside is a small, basic, instruction sheet - not that any real instruction is needed!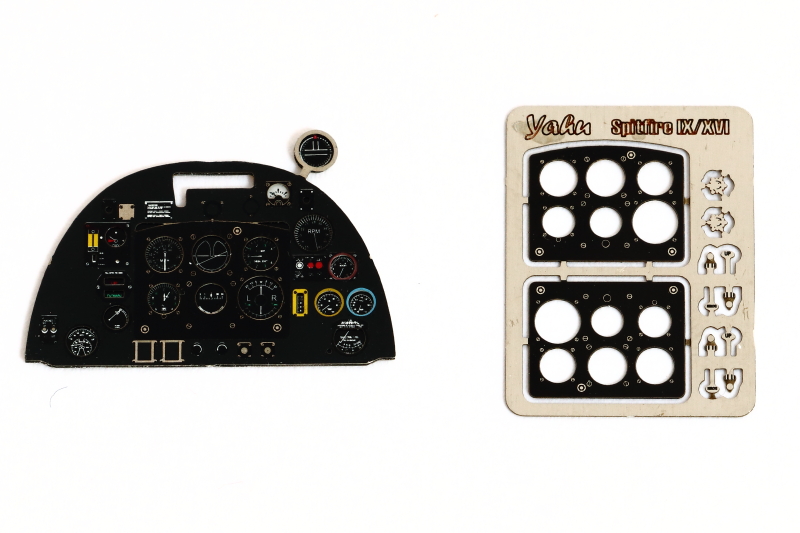 The panel is, in effect, pre-assembled - with just compass, alternative 'six-pack' panel covers and a number of levers as separate components.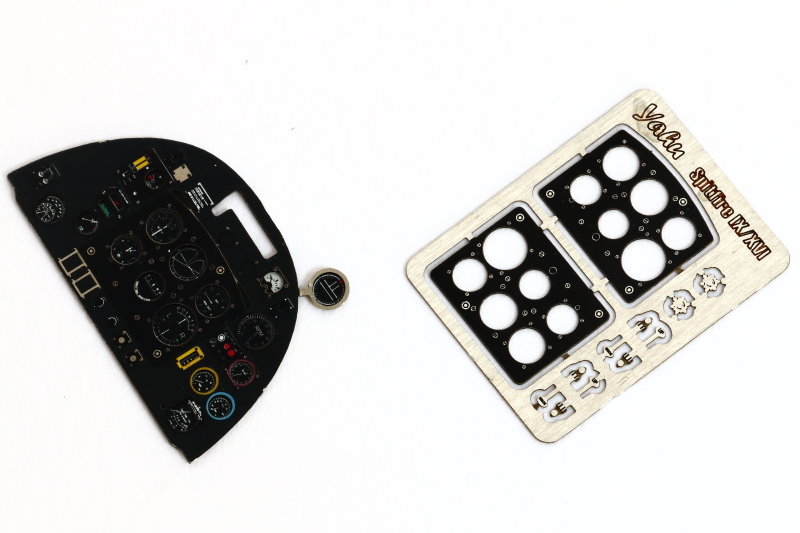 Illustrated here larger than life (literally) I think these images really do a better job of explaining the clarity in these products without any further discussion.
Conclusion
These really are superb and well worth the modest cost in my opinion.
Only thoughts I have at the moment are around my normal method of sandwiching a thin sheet of clear overhead projector sheet between layers of photo-etch to form realistic 'instrument glass' - here I may apply a thin acrylic gloss to make the instruments shinier.
Very highly recommended!
Review courtesy of my wallet.
© Iain Ogilvie 2018
This review was published on Saturday, January 06 2018; Last modified on Saturday, January 06 2018