Pheon Decals | 32013: 1/32 Sopwith Pups of the RFC
Reviewed by Mike Swinburne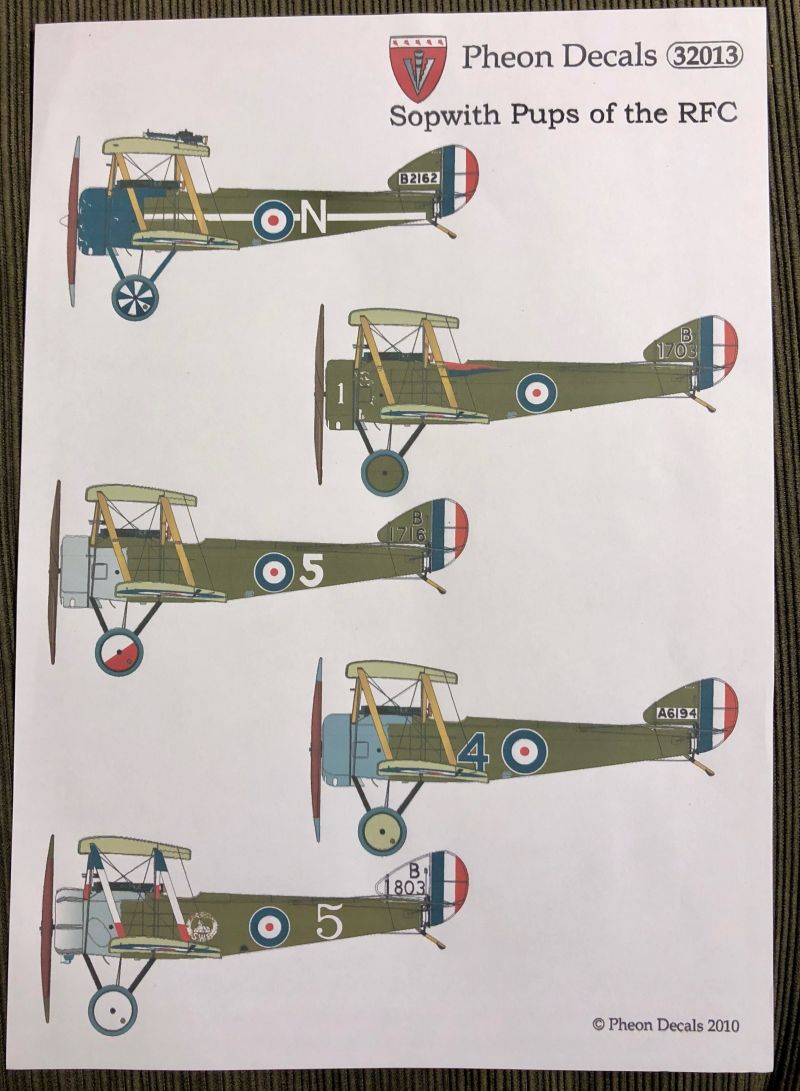 Decal collection #32013 brings Pheon Decals' attention to Sopwith Pups flown by the Royal Flying Corps during WWI. There are markings for five Pups in this decal collection, all tailored to go with the Wingnut Wings kit. Either boxing of the Pup kit could be used; if using the RNAS boxing, simply build the kit as one of the land-based aircraft from the instruction manual. The marking options offered in this decal set are: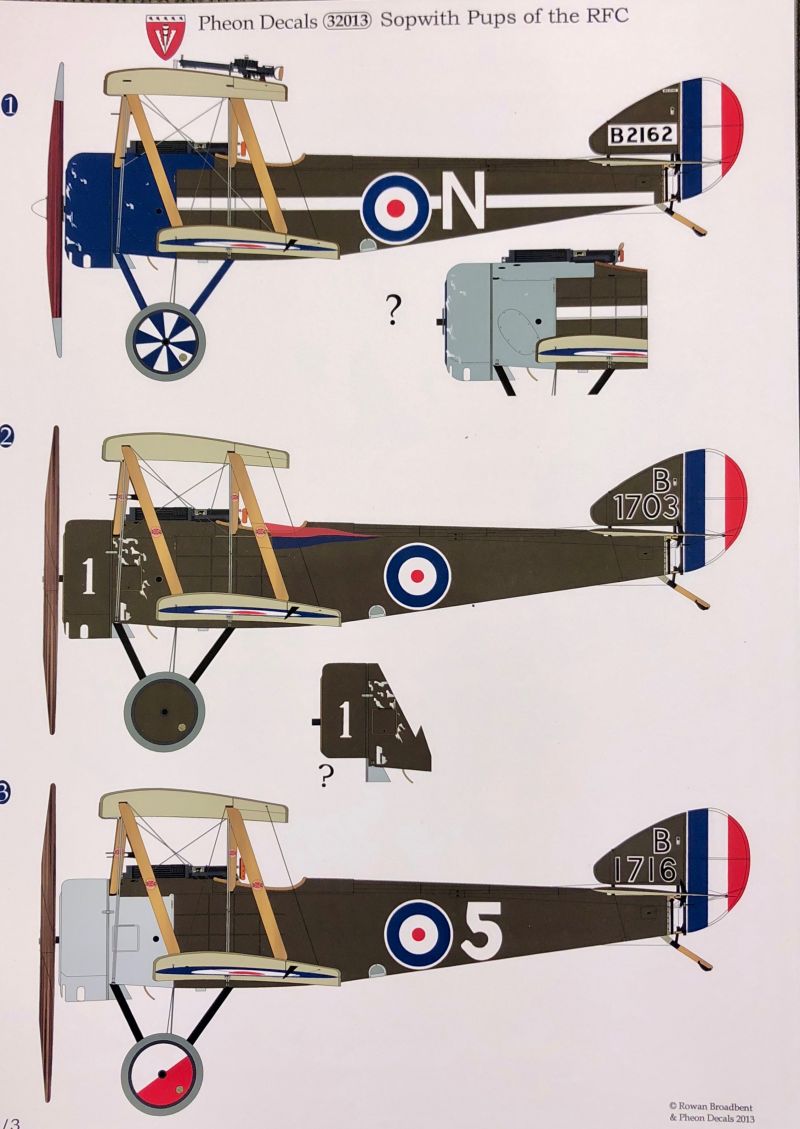 1. B2162 66 Sqn RFC, Estrée-Blanche, France. September 1917. Lt W.A.Pritt.
2. B1703 66 Sqn. RFC Vert Galand, France. June 1917. Capt J.O.Andrews.
3. B1716, 46 Sqn. France, June 1917. 2/Lt F.B.Barager.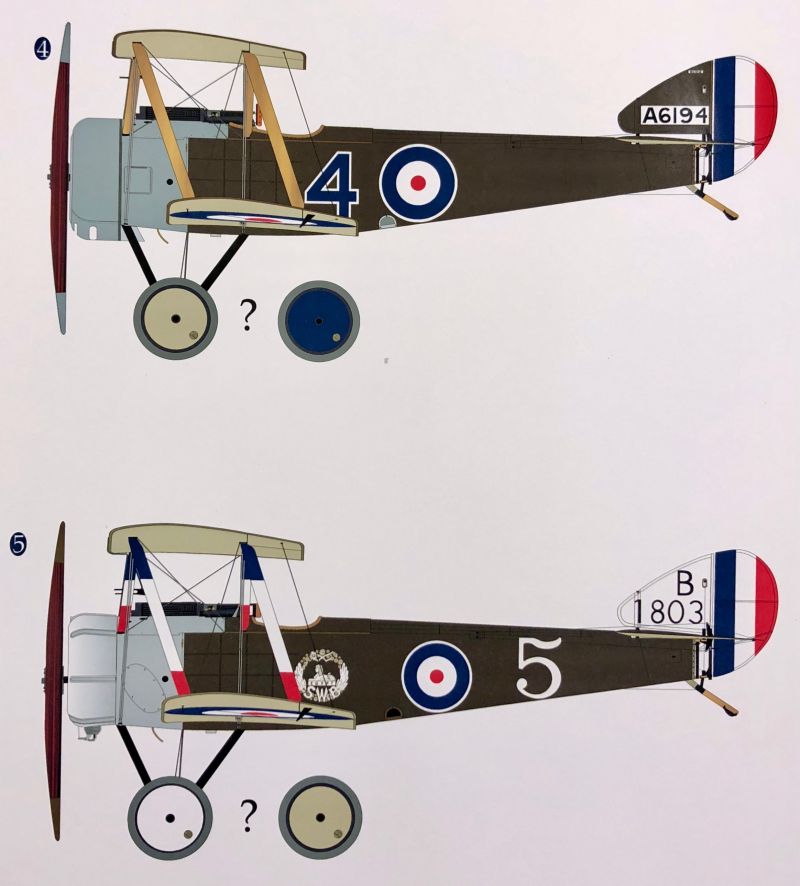 4. A6194, 66 Sqn. France. May 1917. Capt L.H.Smith.
5. B1803. 113 HD Sqn. Throwley, England. August 1917. 2/Lt.A.B.Garnons - Williams.
The 5th scheme is interesting in that the aircraft featured a Gnome monosoupape rotary, uncommon and more powerful than the LeRhone engines usually seen in Pups. Pups with Gnome engines were fitted with a new cowling which featured external ribs and additional cooling vents, giving a very different appearance to the front end. While the various Windsock publications document multiple additional Gnome-powered Pups in photographs, I am not aware of decals for the other schemes. Brian Fawcett makes this unique cowl in resin which is also stocked by Pheon on occasion.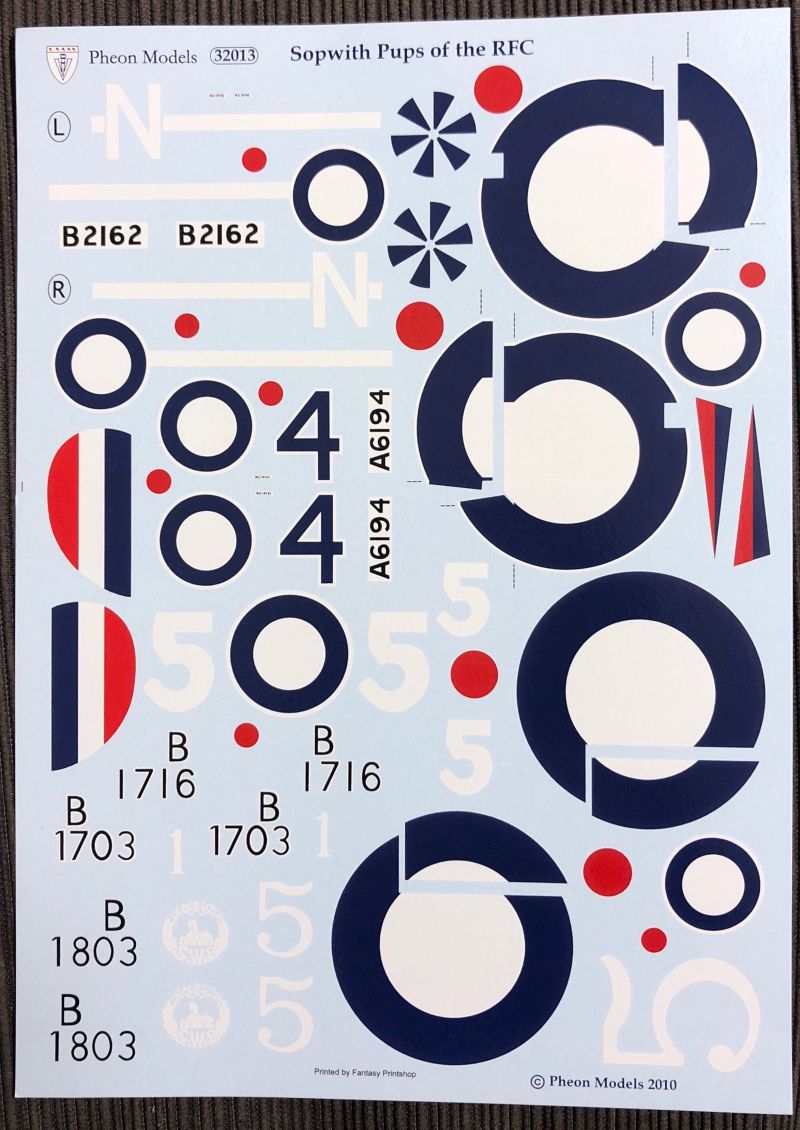 The decals are printed by Fantasy Printshop, and consistent with FP's reputation, the decals are very thin, perfectly in register, and even the text on the tiniest decals is sharp enough to be read with a bit of magnification. One full set of wing roundels (cockades) is provided, and several different styles of fuselage roundels are also included as appropriate for the depicted schemes. Two decals for the pennants attached to the struts of B1703 (option #2) are included if the builder wishes to use these when making the item. As per usual, Pheon includes full-color side and top profiles for the aircraft on thick glossy paper as well as a booklet detailing the aircraft history and any relevant known information on the depicted schemes and pilots known to have flown those planes.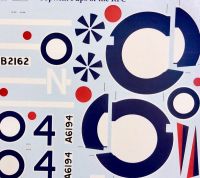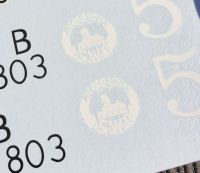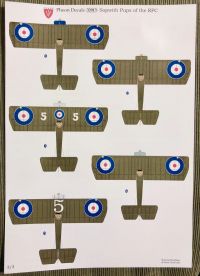 ---
Another winner from Pheon - I do not see anything "off" with any part of the decal collection, and recommend it without hesitation to anyone interested in the subjects. The Sopwith Pup collections are available direct from Pheon Decals for GBP 10.50 plus postage, review copy is courtesy of my wallet.
© Mike Swinburne 2018
This review was published on Saturday, March 31 2018; Last modified on Tuesday, April 03 2018