Pheon Decals | 32014: 1/32 Sopwith Pups of the RNAS
Reviewed by Mike Swinburne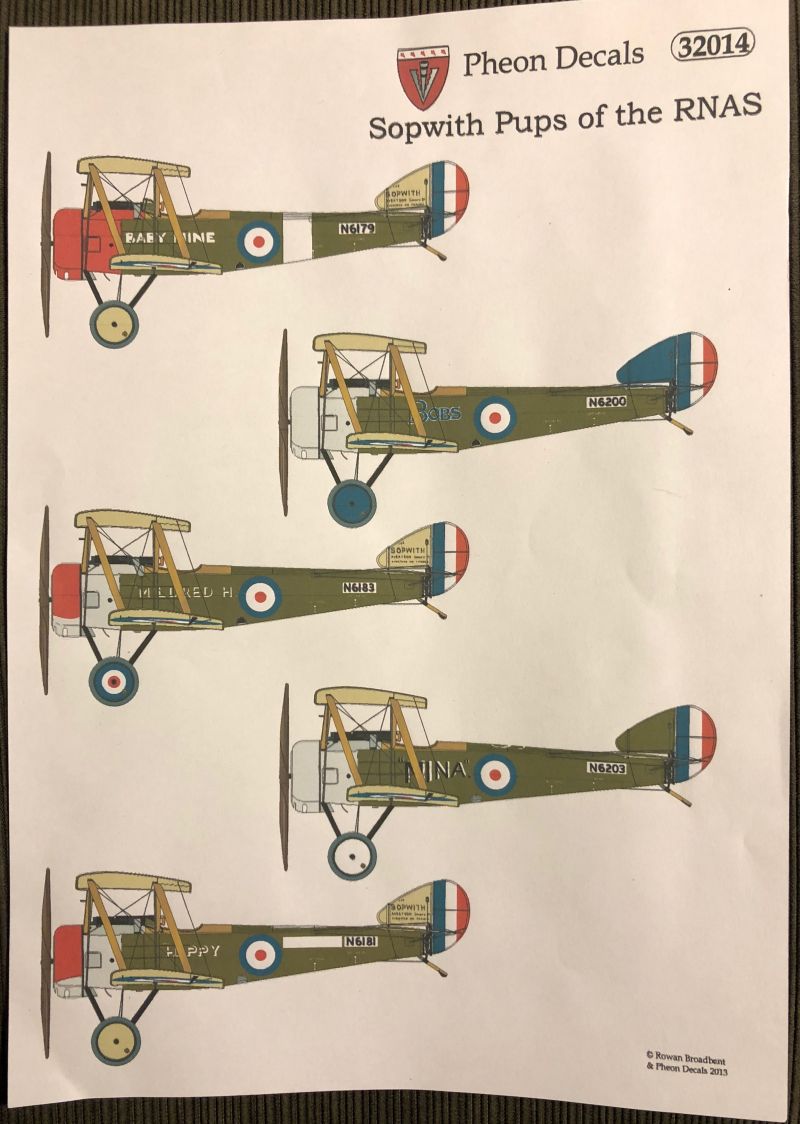 Pheon Decals released several sets in 2010 for the Wingnut Wings Sopwith Pup kits. Set #32014 is for Royal Naval Air Service aircraft, and the particular aircraft selected for this sheet are all land-based Pups meaning that either boxing of the WNW kit can be used. There are five aircraft featured in the RNAS collection and they are: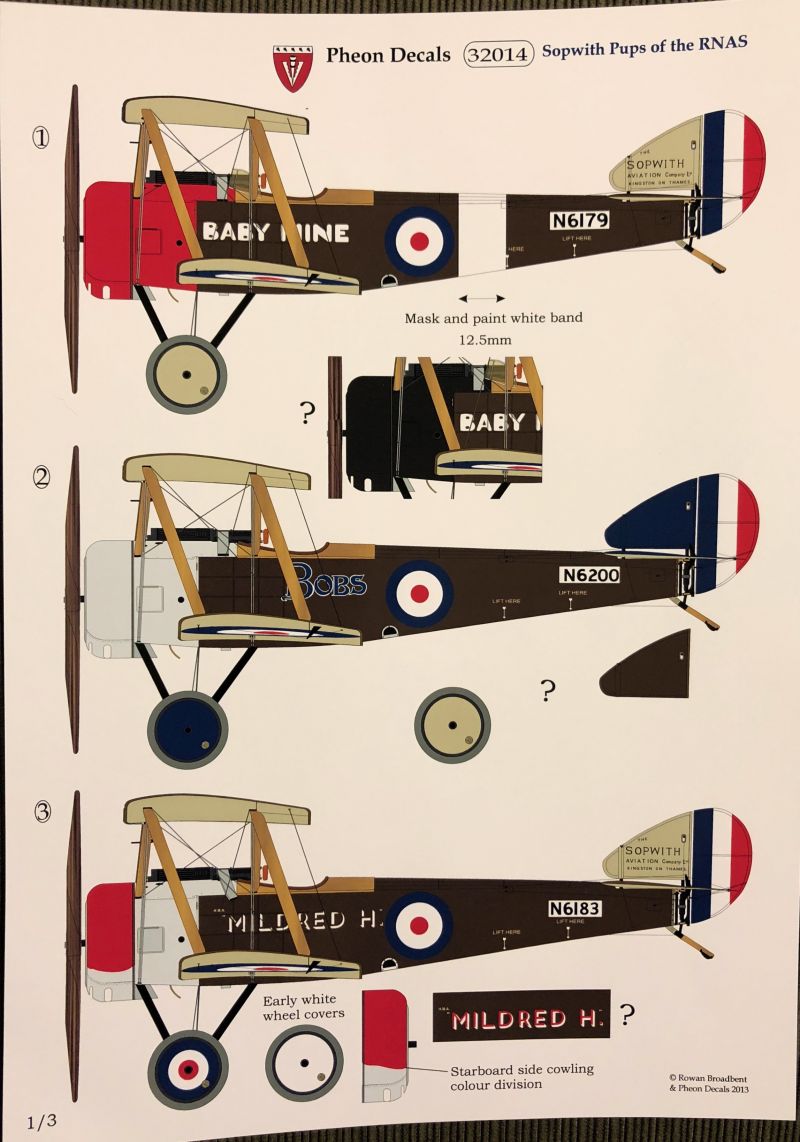 1. N6179 ' Baby Mine' 3 Sqn. RNAS. Marieux, France. April 1917. Flt Cdr T.C.Vernon, Flt Sub-Lts A.W.Carter and L.H.Slatter.
2. N6200 'Bobs' 4 Sqn RNAS. Bray Dunes, France. May 1917. Flt Cdr A.M.Shook.
3. N6183 'Mildred.H' 3 Sqn. RNAS. Marieux, France. May 1917. Flt.Cdr.J.A.Glen.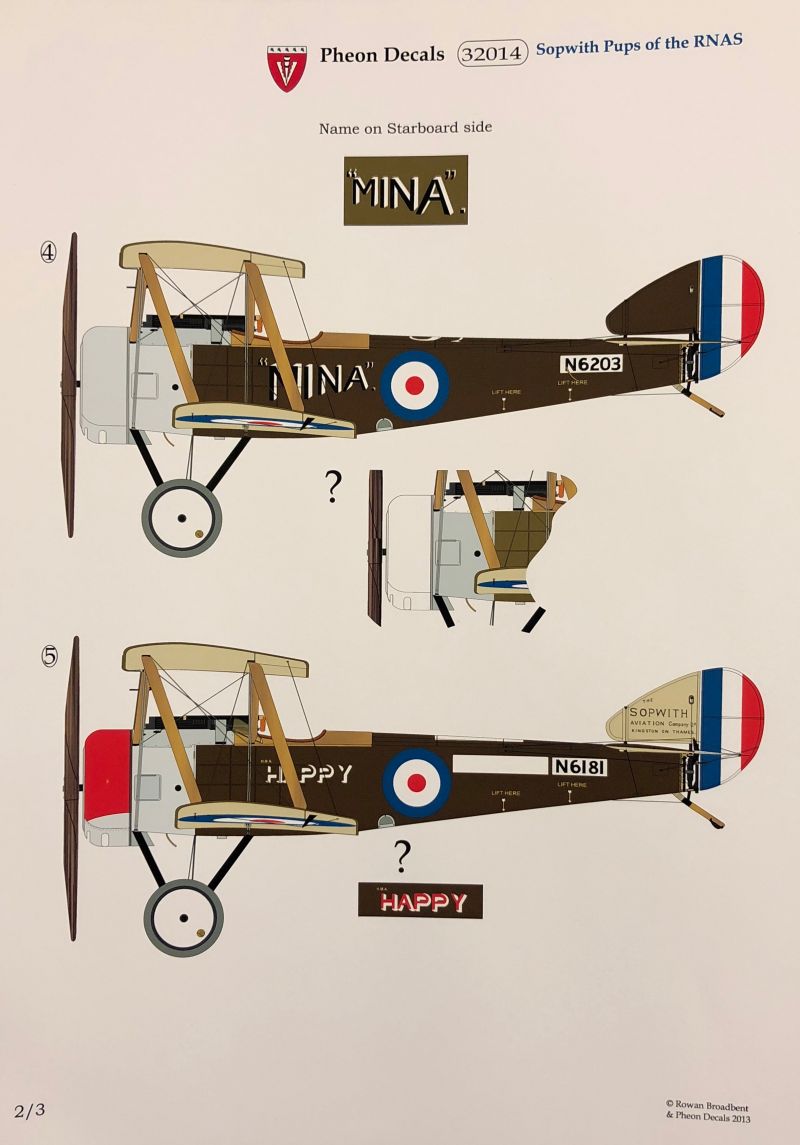 4. N6203 RNAS Seaplane Defence Flight, St Pol, France. July 1917. Flt Cdr LH Slatter.
5. N6181 'Happy' 3 Naval Sqn, Marieux, France. April 1917. Flt Cdr L.S. Breadner.
Full color side profiles and overhead views are included on thick glossy paper, and a booklet is included containing historical information and notes about each of the five Pups.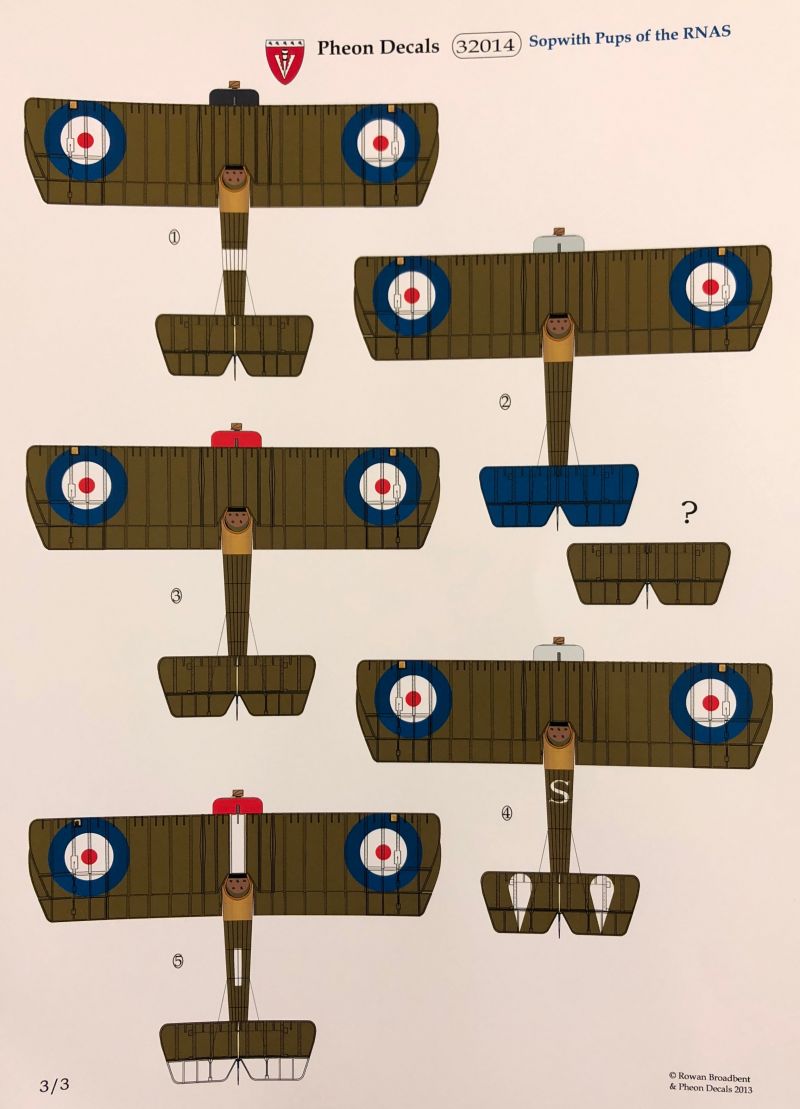 The decal sheet includes a full set of cockades (roundels), rudder stripes and multiple tiny serial number stencils unique to each of the five aircraft. "Mildred H." and "Happy" both include two options for the names on the fuselages - red with white "shadow", and a white "shadow" by itself. As colors can be difficult to determine on such old film, it is possible on some level that the white "shadow" was present on the airframes without red lettering, so it's nice to see Pheon giving the builder both options.
Everything on the sheet appears perfectly printed, and the tiny serial numbers are sharp enough to be read with some magnification. Pheon has relied on Fantasy Printshop to print their decal sheets, and by all appearances this sheet is spot on.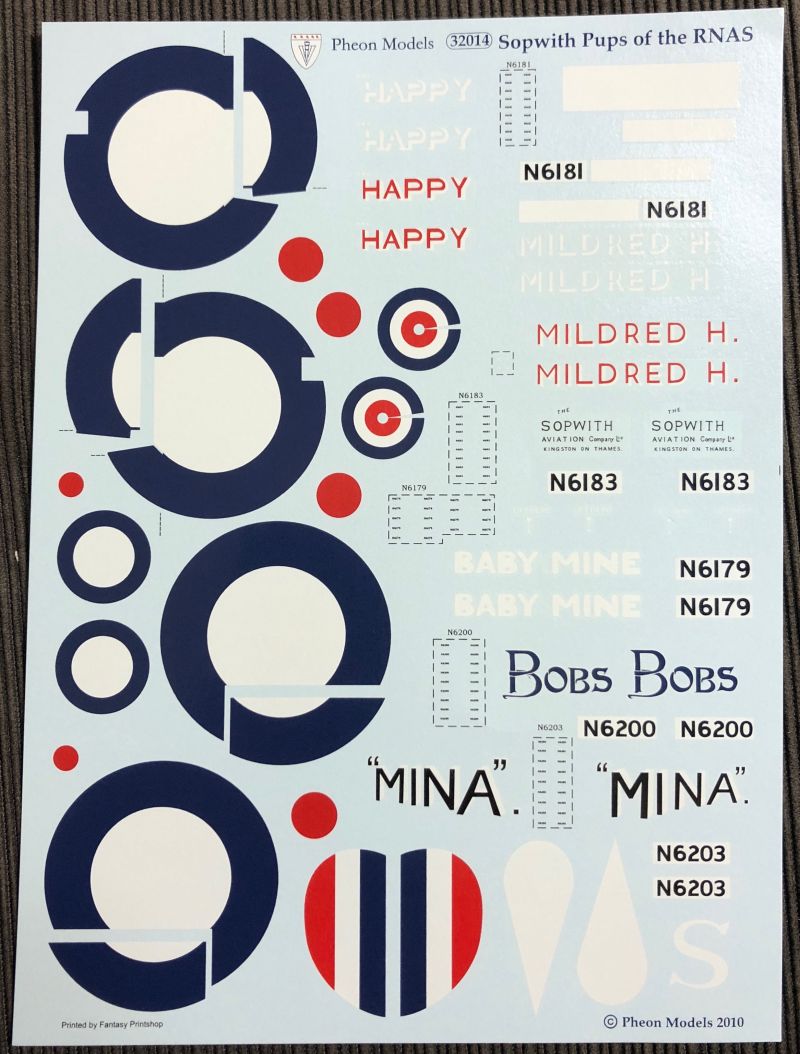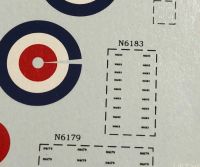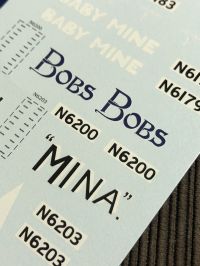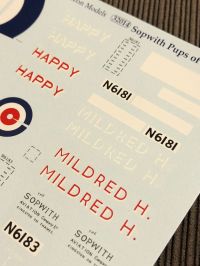 ---
Pheon's decal sheets are available directly from the source, through the Pheon Decals website. The RNAS Pup set sells for GBP 10.50 plus postage, a very nice set of colorful marking options indeed! Review sample was purchased from Pheon Decals.
© Mike Swinburne 2018
This review was published on Saturday, March 31 2018; Last modified on Tuesday, April 03 2018