Pheon Decals | 32058: 1/32 Hansa-Brandenburg W.12 (Early)
Reviewed by Mike Swinburne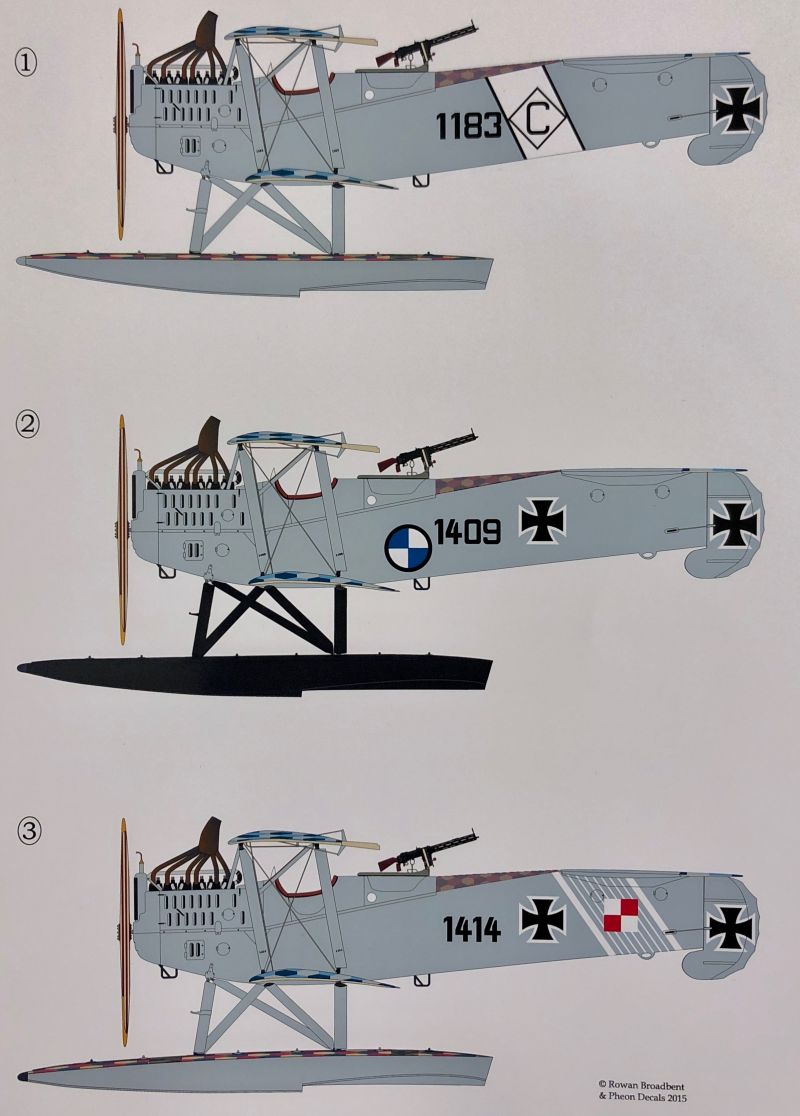 Pheon Decals was quick to release a decal sheet for Wingnut Wings' Hansa-Brandenberg W.12 once the kit hit the streets in late 2014. While W.12s offer some interesting options for paint schemes, many of these are on aircraft build later on the production line featuring noticeably longer fuselages and ailerons on both the upper and lower wings.
The variety of paint schemes on early W.12s is pretty much limited to whether or not you want blue floats with naval hexagon lozenge on top, or black floats, plus whatever personal markings the individual aircraft had; and not too many early aircraft appear in photographs. Off the top of my head I cannot think of an aircraft that is not included in Wingnut's kit or on this decal sheet.
The three options on the decal sheet are:
Serial number 1183, Oblt.z.Friedrich Christian Christiansen, Zeebrugge December 1917.
Serial number 1409, crew names unknown, Zeebrugge, late 1917/early 1918.
Serial number 1414, Ltn.Becht, Zeebrugge, early 1918.

Additional numbers are provided on the decal sheet so that the builder can depict another aircraft if desired, or to stock the spare decal drawer if not needed in the build. A correction for one of Christiansen's fuselage bands is also included on a small separate decal sheet. The builder will need to either use the cross decals from the kit or mask and paint their own, as these are not included with this decal sheet.
As with their other decal sheets, Pheon has used Fantasy Printshop for printing. Colors are sharp and perfectly in register, and appear to be consistent with other high quality products seen from both companies.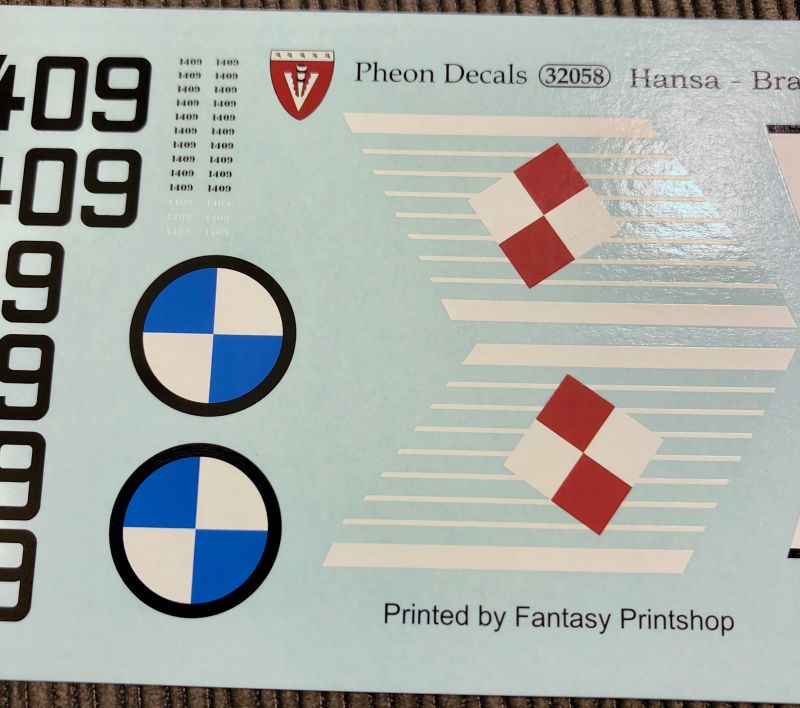 The Hansa-Brandenberg W.12 decal sheet is available direct from the Pheon Decals website for GBP 7.75 plus postage, and is recommended to all builders interested in these schemes. Review sheet was purchased from, and promptly shipped across the Atlantic by, Rowan and Sabine at Pheon Decals.
© Mike Swinburne 2018
This review was published on Friday, February 09 2018; Last modified on Monday, February 12 2018