Barracuda Studios | BR32336: 1/32 Scale Spitfire Mk IX Seat with Backpad & Armor
Reviewed by Kevin Futter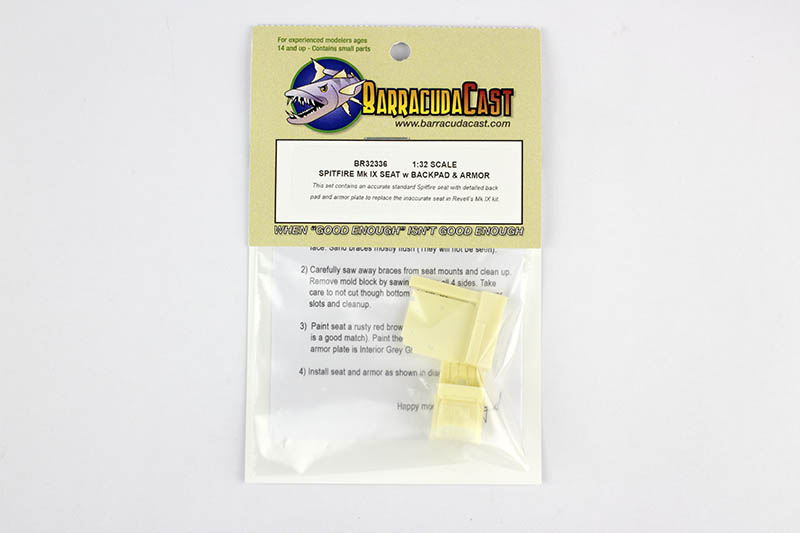 BarracudaCast, out of Roy Sutherland's Barracuda Studios, has just released a range of resin upgrade items aimed primarily at Revell's new Spitfire Mk IX kits. Here we take a look at set BR32336, which the packaging describes like so:
This set contains an accurate standard Spitfire seat with detail back pad and armor plate to replace the inaccurate seat in Revell's Mk IX kit.
This is a very simple upgrade set, consisting of only two resin parts: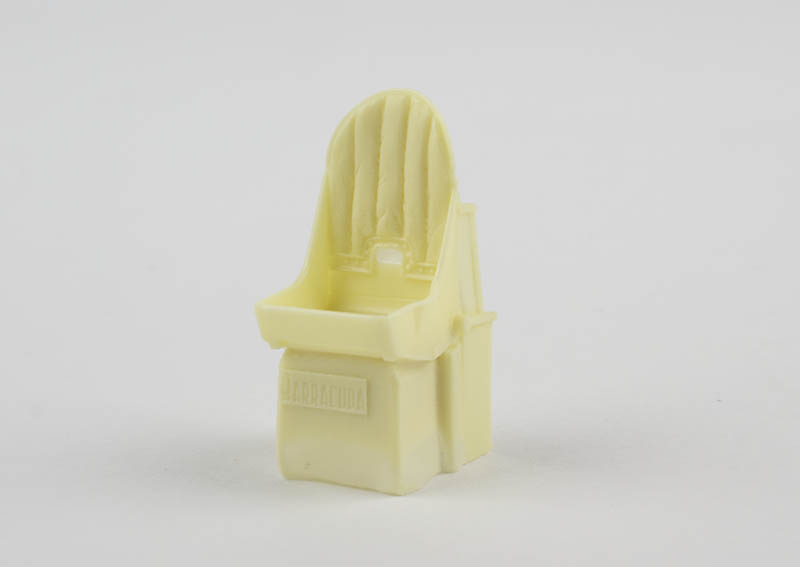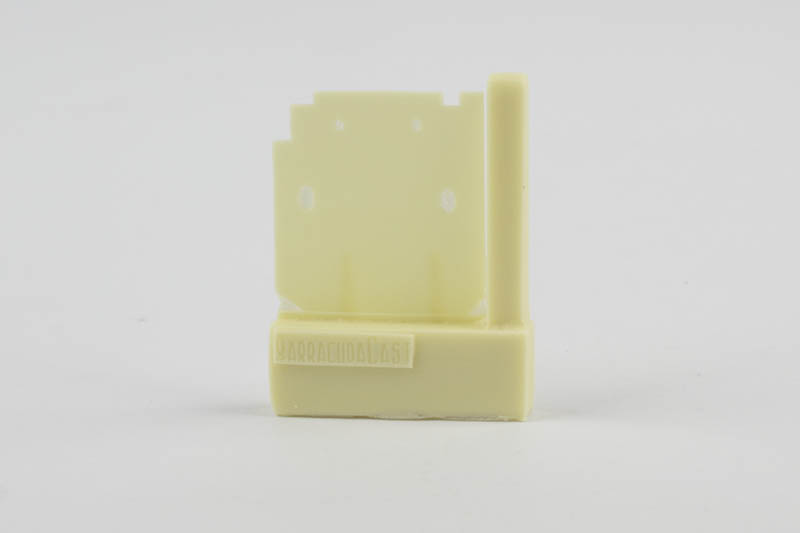 The casting is crisp and flawless, with no pin holes, resin flash or other imperfections visible anywhere. There are some sturdy casting blocks to remove, but some care with a razor saw should take care of those. Note that there is some resin flash cast between the protruding seat mounts; this is deliberate, and acts as bracing material for the delicate mounts. Don't forget to remove them!
---
A small folded sheet of instructions is included in the package, which describes the simple process of removing, preparing, and installing the parts. They also note that the set may be adapted to fit the PCM kit, though no further advice on this is given.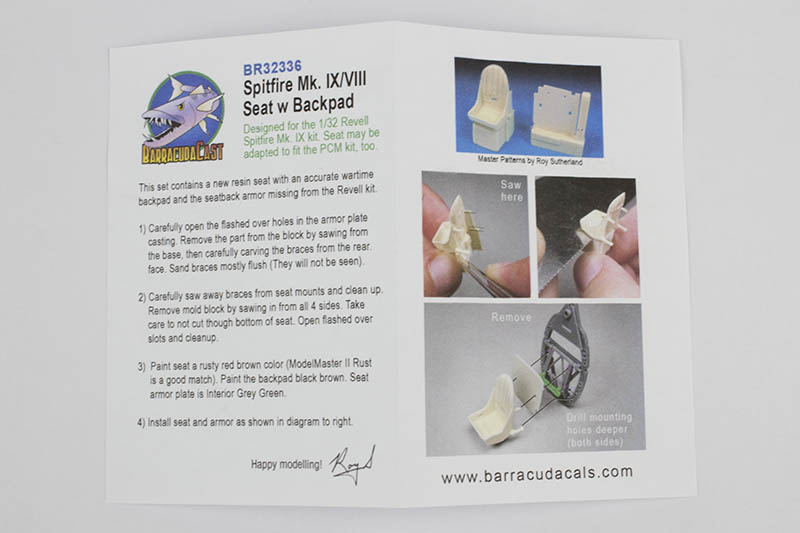 Conclusion
If you have the Revell Spitfire Mk IX kit, and would like to improve the look of the seat, then this set is highly recommended! Use at your own risk with the PCM kit.
Thanks to Roy Sutherland and Barracuda Studios for the review sample.
© Kevin Futter 2018
This review was published on Saturday, February 10 2018; Last modified on Saturday, February 10 2018