Barracuda Studios | BR32339: 1/32 Scale Spitfire Mk IX Cockpit Snapshot Upgrade
Reviewed by Kevin Futter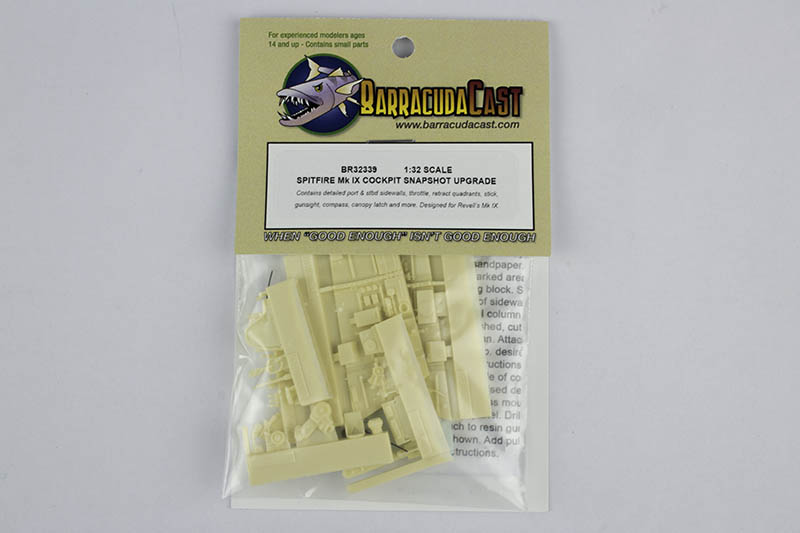 BarracudaCast, out of Roy Sutherland's Barracuda Studios, has just released a range of resin upgrade items aimed primarily at Revell's new Spitfire Mk IX kits. Here we take a look at set BR32339, which the packaging describes like so:
Contains detailed port & stbd sidewalls, throttle, retract quadrants, stick, gunsight, compass, canopy latch and more. Designed for Revell's Mk IX.
So, this is a cockpit upgrade set, and is the most elaborate release Barracuda has for the new Revell Spitfire Mk IX kit. It consists of the following items:
21 resin parts on six casting blocks
1 small sheet of stencil decals
1 short length of wire
1 folded sheet of instructions
Resin Parts
---
The casting is crisp and flawless, with no pin holes, resin flash or other imperfections visible anywhere. There are some sturdy casting blocks to remove, but some care with a razor saw should take care of those. Note that there is some resin flash cast as bracing material for the delicate parts. Extra care will be required to remove these, but that's all.
Detail is uniformly excellent, and represents a worthwhile improvement over the basic kit parts.
Black Wire
A short length of black wire is included, which is of indeterminate composition. It's used for adding the control cables to the resin control column. Length is approximately 7cm.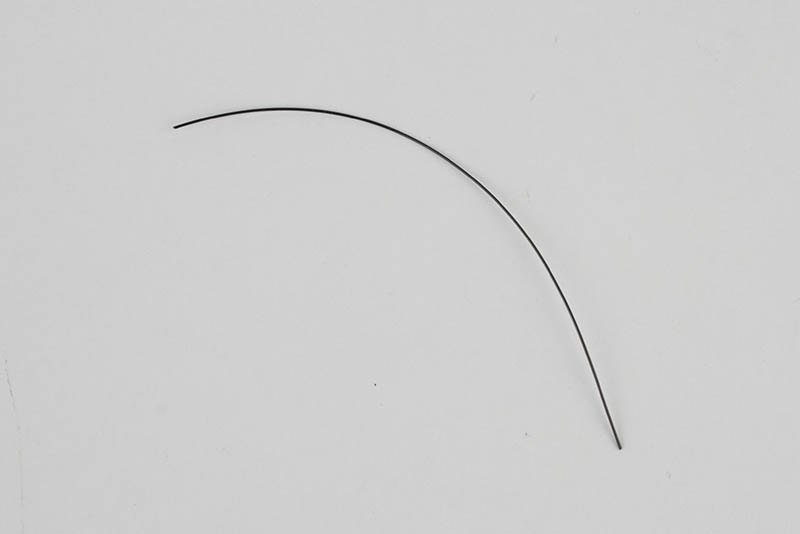 Decals
A welcome inclusion is a small sheet of cockpit stencils, which can really dress up a kit cockpit, and add an impressive level of realism. A placement guide is included on the rear of the instruction sheet.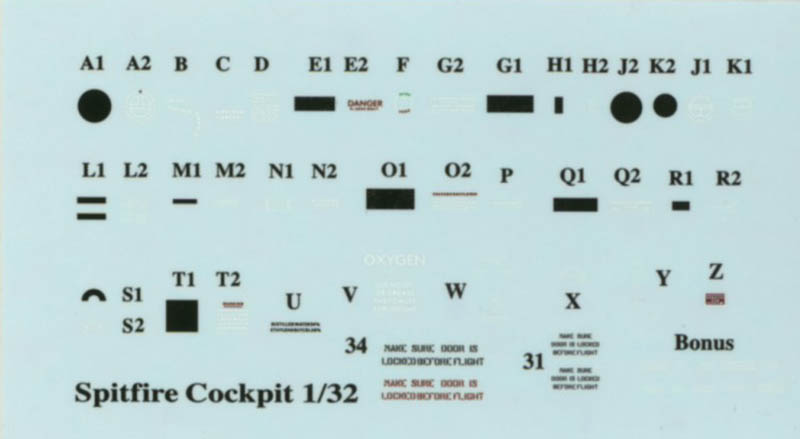 Note that my scan has failed to adequately capture the white elements on the sheet, many of which are intended to be overlaid on the black elements to form a two-part decal. This is of course fiddly, but creates a higher-fidelity result.
Instructions
A small folded sheet of instructions is included in the package, which describes the process of removing, preparing, and installing the parts. They also note that the set may be adapted to fit the PCM kit, though no further advice on this is given.
---
As noted above, a stencil placement guide is located on the rear of the sheet.
Conclusion
If you have the Revell Spitfire Mk IX kit, and would like to improve the look of the cockpit, then I can think of no more straightforward a solution than using this set. Detail is excellent, and parts-breakdown is logical and modeller-friendly. Only those casting blocks present any kind of challenge, but certainly nothing that even a novice modeller couldn't handle. Highly recommended! Use at your own risk with the PCM kit.
Thanks to Roy Sutherland and Barracuda Studios for the review sample.
© Kevin Futter 2018
This review was published on Saturday, February 10 2018; Last modified on Saturday, February 10 2018