Barracuda Studios | BR32334 Tempest V Nose Correction Set
Reviewed by Iain Ogilvie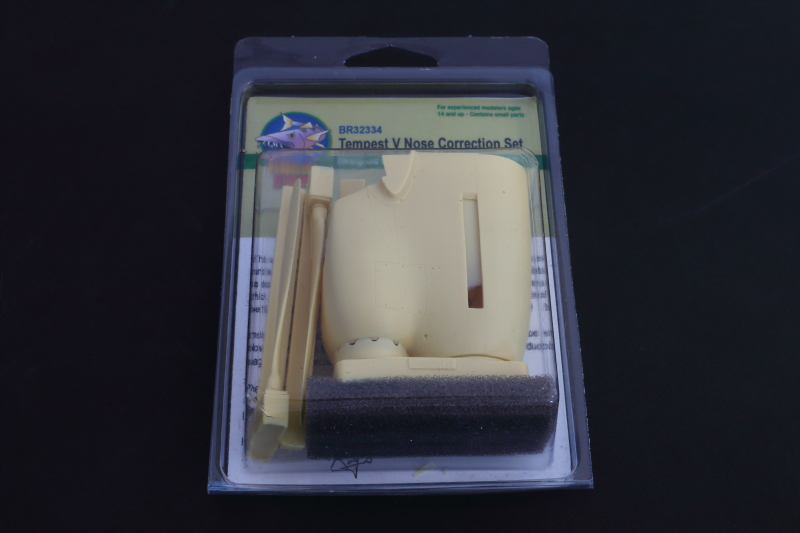 Overview
The large scale aviation community welcomed the release of the superb Special Hobby Tempest kits with open arms - great kits, nicely moulded and with great detail. Most importantly - it appears to have been a big seller for Special Hobby - which can only help with the release of future kits in 1:32.
In some quarters there were voices that pointed out the nose on the Mk V kits could be improved shape-wise - and this is where Barracuda Studios have stepped in, with a complete replacement nose and prop set.
Over to Roy Sutherland at Barracuda:
This set is designed to correct the nose, radiator, prop and spinner on the otherwise superb Special Hobby Tempest V. The problem with the kit nose is that the spinner baseplate diameter is too big by about 2 inches. This throws out the taper of the forward cowling. The radiator opening is also too big. This causes problems with the shape of the radiator housing.
The spinner also has some shape issues, which we have fixed with an all new spinner. The kit prop blades have also been replaced by a more accurate set.
The new nose is cast in one piece for ease of installation, and the fine riveted surface detail has been replicated (no easy task!). Our reference came from the highly respected Arthur Bentley Tempest drawings, as well as measurements from original Hawker drawings of the Tempest V nose and spinner. Set also includes a prop alignment jig and full color, illustrated instructions.
A real improvement to the accuracy of an otherwise great kit.
Master work has been done by Anthony Galbraith, Kerry Carlyle and Roy Sutherland, the result being a definite improvement in the look of the Tempest.
Resin Castings
These are cast in the natural creamy yellow resin and are up to Barracuda's usual high levels, with surface detailing that matches that of the rest of the Special hobby kit perfectly.
As with other reviews, I'll let the photos do the talking...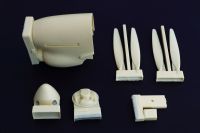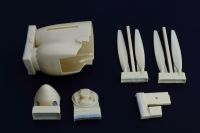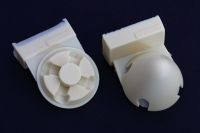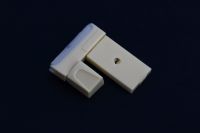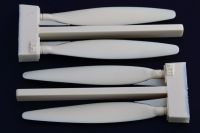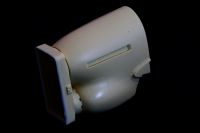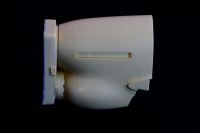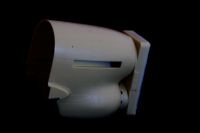 ---
Trial Fit
This really is a 'plug and play' set and, just to prove it, here's the Barracuda nose taped in place on the Special Hobby fuselage - with no preparation whatsoever, just straight from the pack!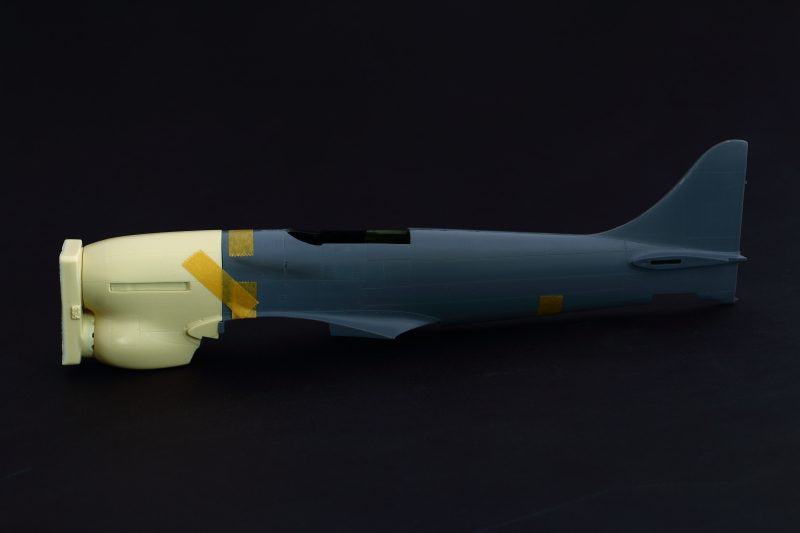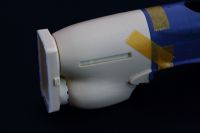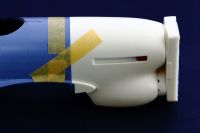 ---
Notes/Instructions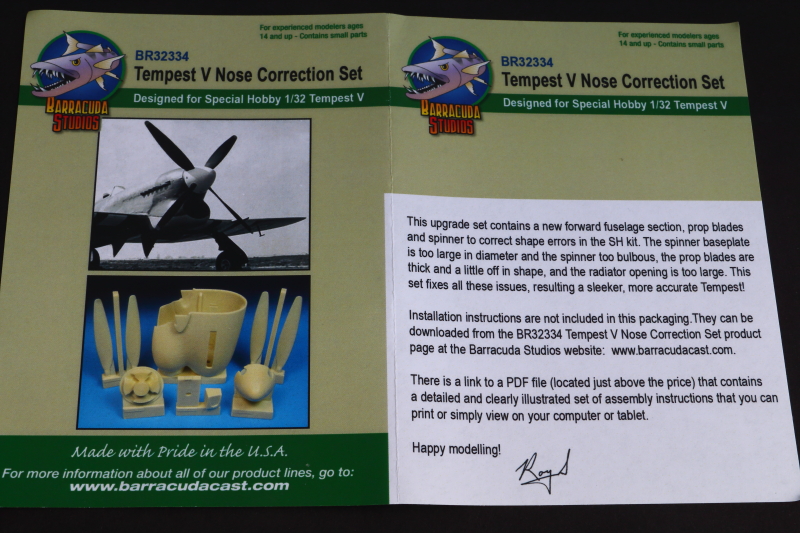 ---
The packaging includes details of how to access a comprehensive set of online .pdf instructions for use with this set, and I've taken the liberty of posting a link below:
http://barracudacals.com/images/instructions/BR32334.pdf
Conclusion
A really nice set that will improve the look of your Tempest, without breaking the bank!
The set is available through retailers and direct from Barracuda Studios.
Very highly recommended!
Review sample courtesy of my wallet.
Iain
© Iain Ogilvie 2018
This review was published on Tuesday, March 20 2018; Last modified on Tuesday, March 20 2018