Squadron/Signal | 7701: Combat Chronicles of the Black Widow
Reviewed by Kevin Williams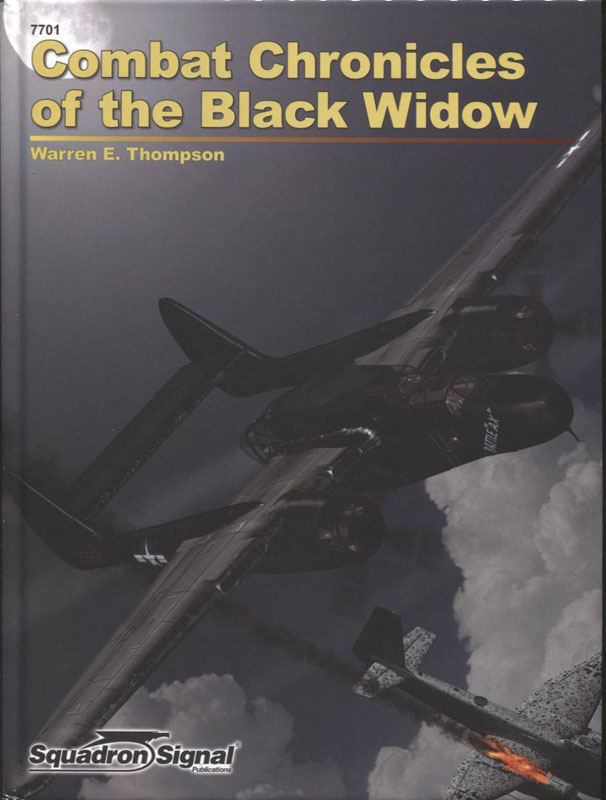 Publisher: Squadron/Signal Publishing
Author: Warren E. Thompson
Publishing date: 2011
ISBN: 978-0-89747-637-9 (hardcover)
ISBN: 978-0-89747-638-6 (softcover)
Book Overview
I've been purchasing Squadron/Signal books for as long as I can remember now, and probably have almost every one that's ever been printed (at least up until a few years ago). One of the volumes that I just recently purchased, is this hardbound version of the same book I already have as a softcover edition, as I've become a big fan of these hardcover volumes, and am now scooping them up whenever I find a good deal on them.
As is typical of the majority of the special volumes from Squadron/Signal, this book deals primarily (as the title suggests), with the operational particulars of the Black Widow night fighter units, and is therefore more generally representative of the aircraft, rather than a comprehensive detailed view of it. So, if details are what you seek, this book is not for you.
While having plenty of P-61 references already, but always willing to add more, I was tickled silly to see this title released, and it is indeed a handsome and handy bit of reference too, though not a details reference, for sure, as most photos are of a more generic nature. I've grown accustomed to the Squadron/Signal approach, and accept the limitations imposed by the brevity of their publications, in this case, roughly 112 pages. Still, I consider them all to be great value, and worthwhile additions to my personal library.
The book is printed on good quality glossy paper, which I also consider to be a big plus in its favor.
Typical Photo Excerpts
---
Unusual for Squadron/Signal publications, this volume contains almost no illustrations or drawings, but the photos do a pretty good job of illustrating the machine in a combat environment. Most photos are black & white, but there are a few color photos as well. This volume, combined with the Evolution of the Black Widow from the same publisher, offer up a very nice overview of this unusual bird.
Rear Cover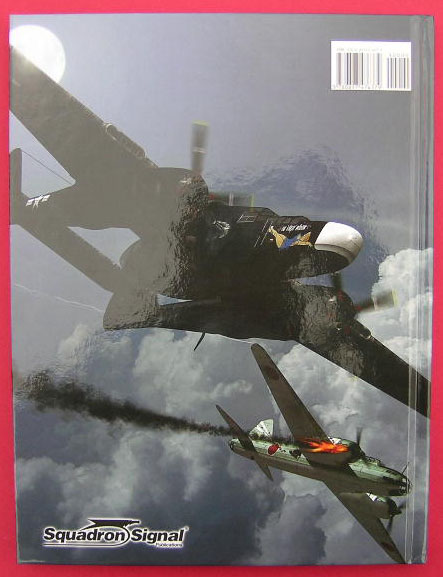 Summation
All things considered, I view this book as not only being good value, given its (to me) reasonable cost, but also see it as making an excellent supplemental reference. While there are, in certain instances, books that cover this particular subject much better and in more depth, the overall impact and quality of this volume, makes it quite a desirable reference unto its own, and is therefore highly recommended.
If you have even but a passing interest in the Black Widow, I'd heartily recommend this book.
While I have not as yet committed to the big Hobby Boss kit of the Widow, this reference certainly offers a subtle push in that direction.
Review copy compliments of my own meager finances.
© Kevin Williams 2018
This review was published on Sunday, April 22 2018; Last modified on Sunday, April 22 2018