Blackbird Models | BMA32001 Hawker Hunter F.1/2/4/5
Reviewed by Iain Ogilvie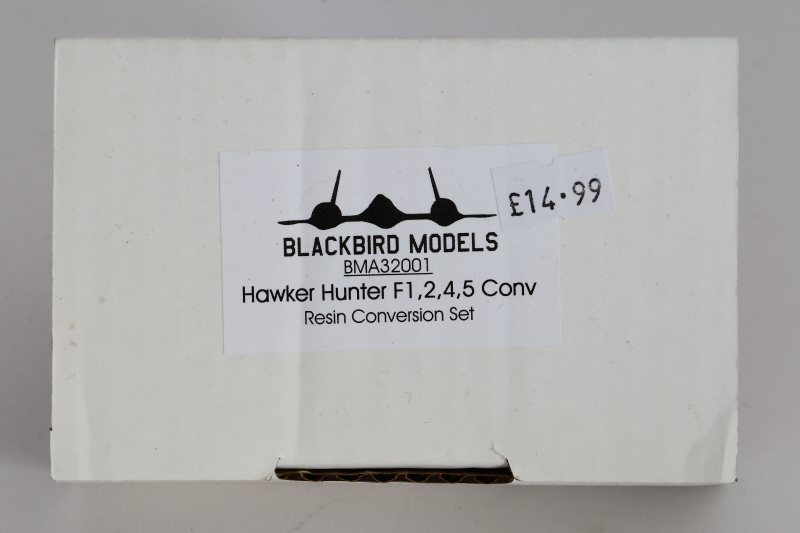 Handed to us for review at the recent Shropshire/RAF Cosford model show, here in the UK, we have what is, hopefully, the start of a new range of large scale offerings from Blackbird Models - a set to convert the lovely Revell Hunter F.Mk 6 and FGA.Mk 9 to the earlier marks with smaller bore Avon 100 and Sapphire engines.
To my eyes they are far better looking airframes than the later jets!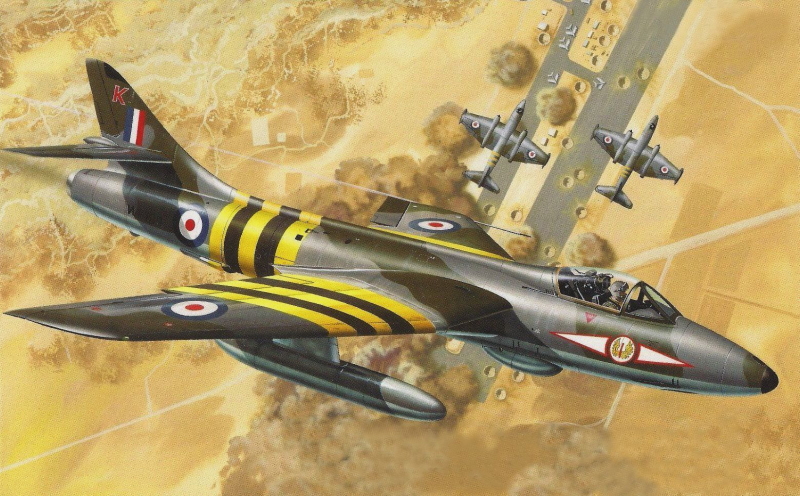 Superb painting by Don Greer of an F.Mk 5 during the Suez campaign - from the Hawker Hunter 'In Action' book.
This is a simple set that comes well packed, in a stout box, along with basic notes on use.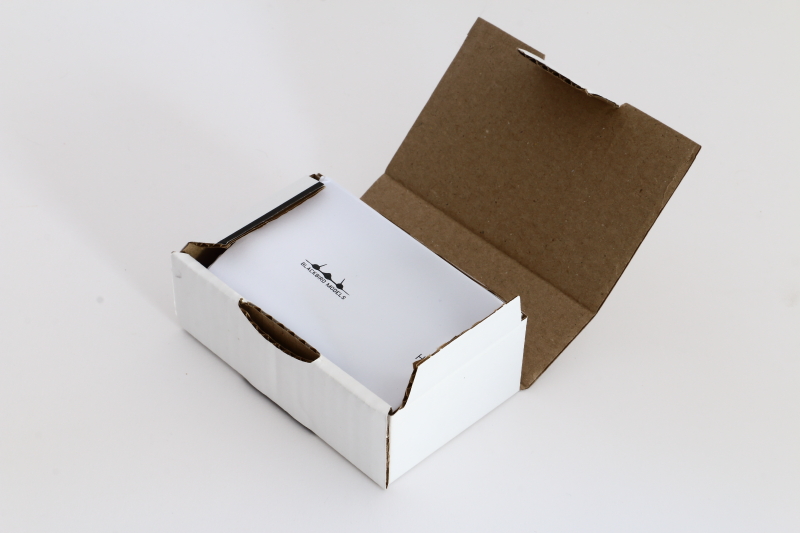 ---
Parts are provided for the jet pipe/rear fuselage, wing flaps without the tank cut-out (so you can use with Revell's FGA.Mk 9 release), wing leading edges and tips. All components are cleanly cast in grey Polyeurethane resin, the shapes look good, and the parts appear bubble free. The flaps are commendably thin - but my examples did have a slight warp - should be easily fixed by soaking in a bowl of warm water.
Installation on the kit should be a simple 'plug and play'.
---
Detail is provided inside the jet-pipe too: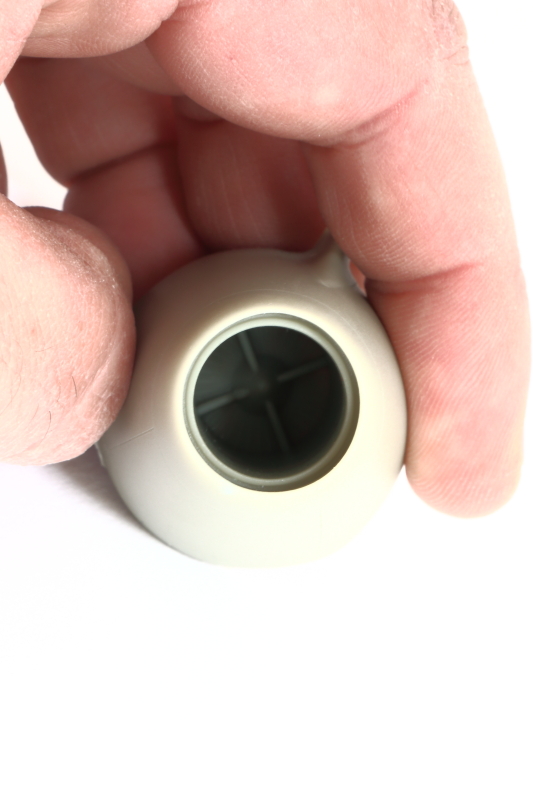 Instructions
Not a lot needed really - all pretty straightforward. What I would recommend though, is reference to the difference on fuselage vents between Avon and Sapphire engined marks as they ARE different!
Conclusion
This set provides a really nice, and simple, conversion for the Revell Hunter kits and is highly recommended.
Review sample courtesy of Glenn Ashley at Blackbird Models and is available from their website.
Glen has mentioned other sets that he has planned for the future, hopefully the Hunter set will sell well enough to encourage Blackbird Models to produce more accessories in this scale.
Iain
© Iain Ogilvie 2018
This review was published on Saturday, April 28 2018; Last modified on Saturday, April 28 2018