Aerocraft Models | OV-10A/C/D Bronco Brass Undercarriage Set
Reviewed by Andrew Birnie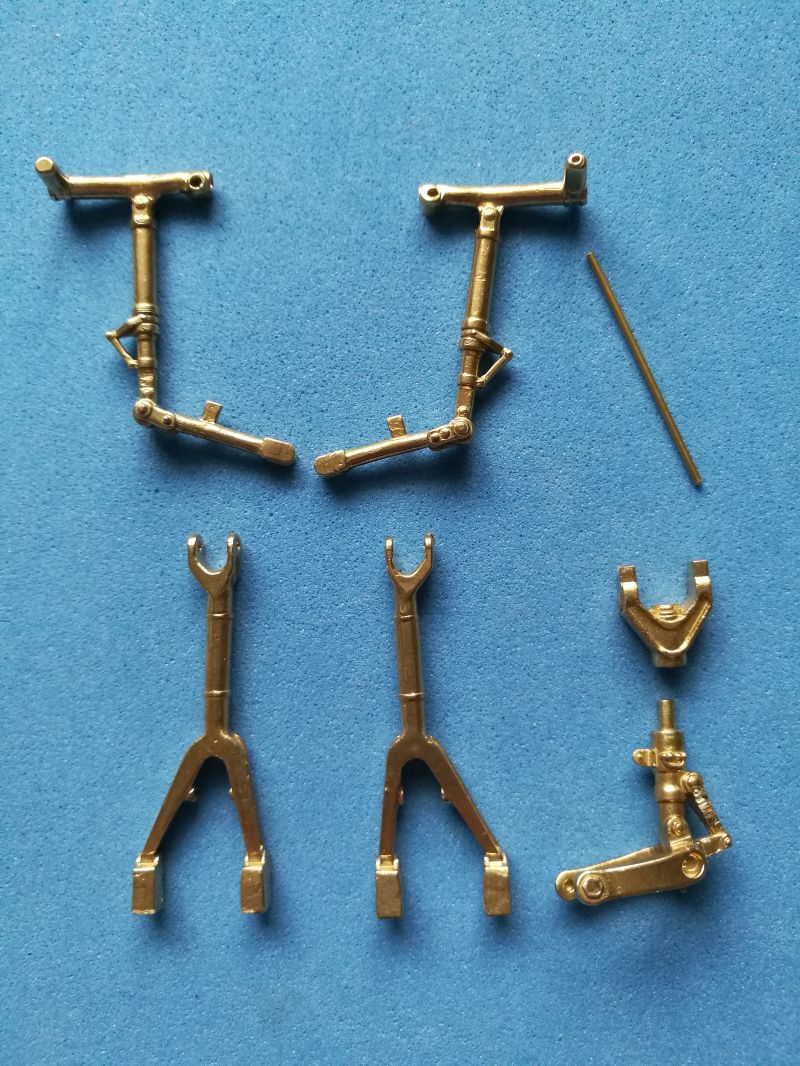 The OV-10 Bronco was always an aircraft to put a smile on your face when seen at an airshow, always thought it made a great model subject, but never thought we'd see one in 1/32, so a big thank you to Kitty Hawk models.
I followed with great interest Brian Leitch's build here on LSP, wherein he noted the kit's plastic undercarriage wouldn't be sufficient to carry the weight of the model long term - I remember a 1/32 Revell P-38 I built many, many moons ago whose undercarriage legs really did go akimbo.
To the rescue comes Aerocraft Models with a superb set of brass replacement undercarriage.
Consisting of seven parts; two parts for each of the main undercarriage, and three for the nose undercarriage, including an axle - the right hand side of the nose gear has a hole for the axle to pass through, the left hand side a small recess to anchor the axle, a very well thought out touch.
---
The parts are finely detailed, easily comparable to the plastic kit parts, and if you have the kit, or intend to buy, this set is essential.
Aerocraft Models is the latest venture by Alistair McLean, who previously ran A2Zee/Alleycat Models, so this high quality product is no surprise. You can purchase directly from Aerocraft models.
Set courtesy of Piggie Banque.
© Andrew Birnie 2018
This review was published on Wednesday, May 02 2018; Last modified on Wednesday, May 02 2018