Scale Nutz | A32004x TUDM F-5E Tiger II 'Malayan Tiger'
Reviewed by Andrew Birnie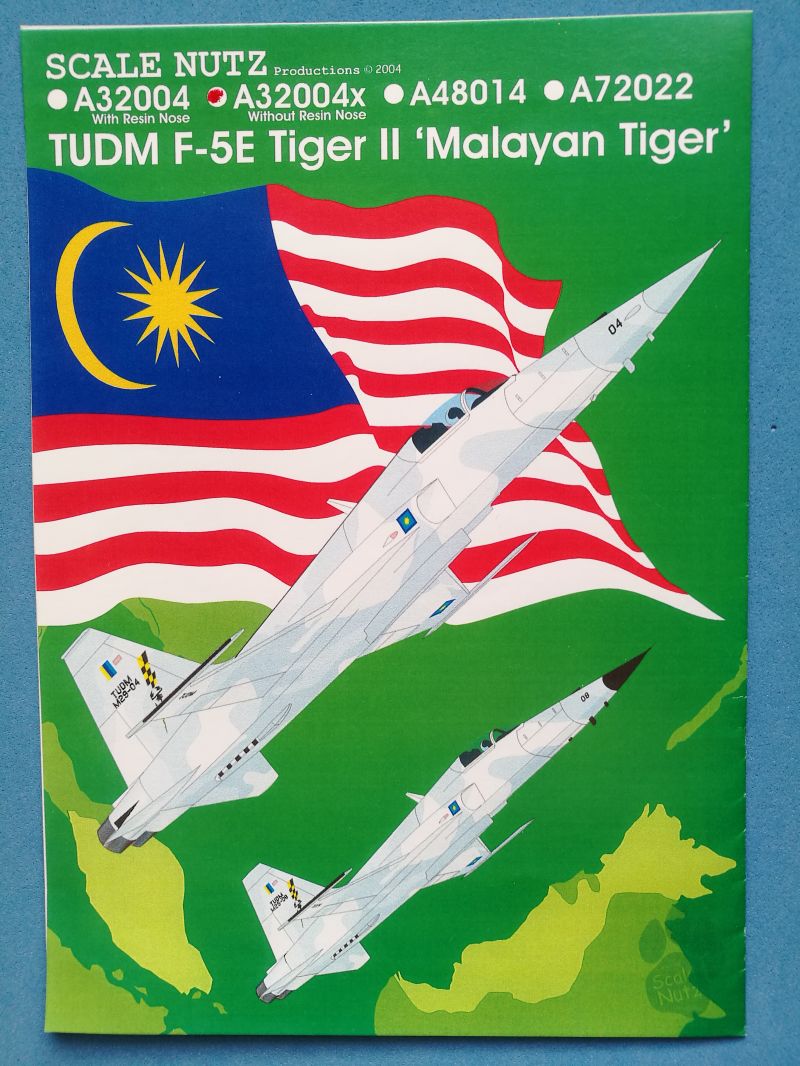 I've always had a thing for reconnaissance aircraft and when Dangerous released a resin RF-5E conversion for the Hasegawa F-5E, I had to snaffle one, then I took to google images which led me to the classy RF-5Es of the Royal Malaysian Air Force, further googling and I found the appropriate decal sheet from Scale Nutz.
---
Small, but perfectly formed, and in register, the sheet gives you all the Malaysian-specific decals required to model an F-5E, F-5F, or RF-5E, all versions of which are to be released by Kitty Hawk models.
---
Decals are provided for 12 Sqn - early and late - together with 11 Sqn, which wore the early round national markings together with an all one colour grey scheme, as opposed to the multi pale blue/light grey scheme as featured on 12 Sqn aircraft.
Set courtesy of Piggie Banque.
© Andrew Birnie 2018
This review was published on Thursday, May 03 2018; Last modified on Thursday, May 03 2018