Tigger Models | 1/32 Corsair Cowl Flaps
Reviewed by Chris Sherland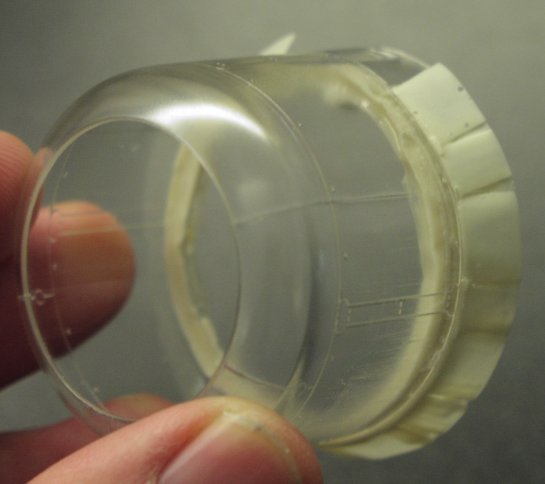 Tigger Models has come to the rescue of the Trumpeter Corsair. One of the eyesores of that kit is the gap-toothed look of the cowl flaps. They are geometrically inaccurate and do not resemble the actual aircraft parts at all.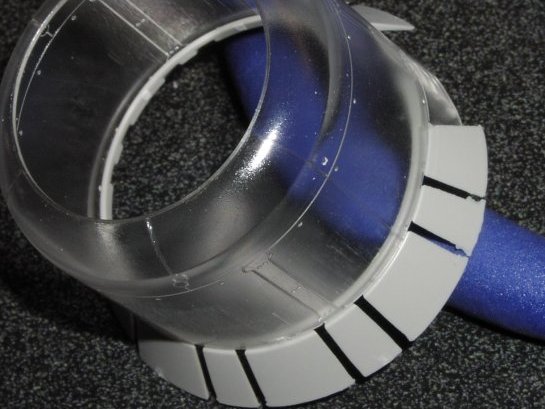 While the Tigger Models cowl flaps are a bit roughly cast, the masters are very nice and include some detail on the inside of the flaps, as well as the actuating panels between the flaps themselves.
Some level of clean up will be needed to free the flaps from their casting blocks, and the consistency from piece to piece suffers. However neither of these issues outweigh the improvements over the kit part. With clean up the Tigger Models flaps fit snugly and in place with no gapping or alignment trouble.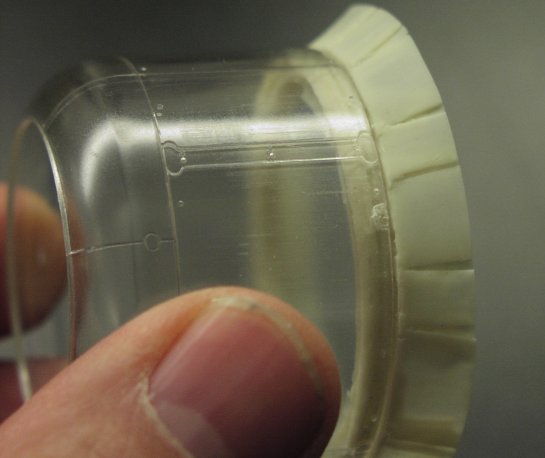 Here are two images of the kit part fitted to the clear cowling, and the Tigger Models replacement part. It is evident that the improvement in shape and accuracy all but save the look of the cowling of the Trumpeter kit.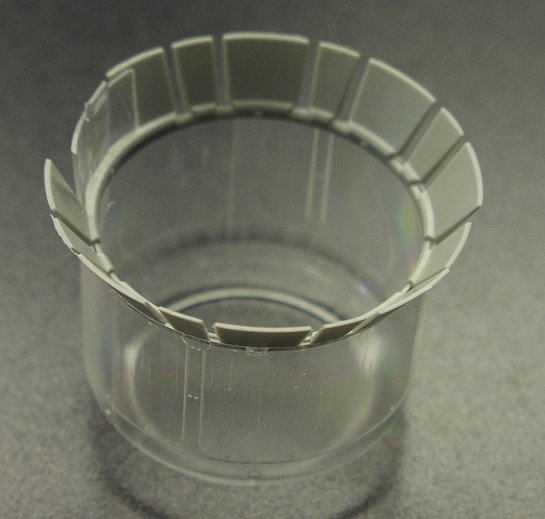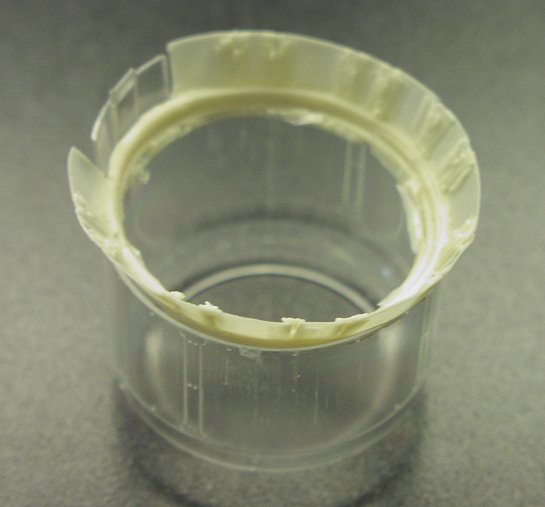 Tigger Models products are available through the owner, John Wilkes. wilkes@nildram.co.uk
Review sample compliments of Tigger Models.
© Chris Sherland 2005
This review was published on Saturday, July 02 2011; Last modified on Wednesday, May 18 2016