Aviattic | ATTL 06 1/32 Rittmeister Manfred Freiherr von Richthofen "The Last Patrol"
Reviewed by Mike Swinburne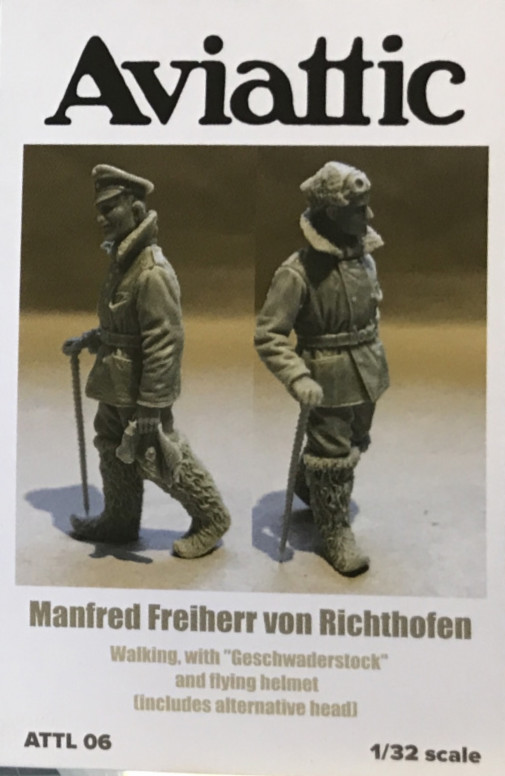 Aviattic's latest figure to hit the market is of the Red Baron himself, Manfred von Richthofen ("MvR" to the cool kids), sculpted by Nino Pizzichemi. While not the first figure in 1/32 scale of von Richthofen, there are a number of features here that are not found in other sculpts. What sets Aviattic's new figure apart is that this has been made to depict specifically what von Richthofen was wearing on his last flight and posed as though he is walking or talking with fellow pilots before the flight. Also unique to this figure is the included Geschwaderstock - a carved walking stick "owned" by the commander of Jasta 11 and passed down to the next commander upon his departure from the Jasta in whatever form that departure may take.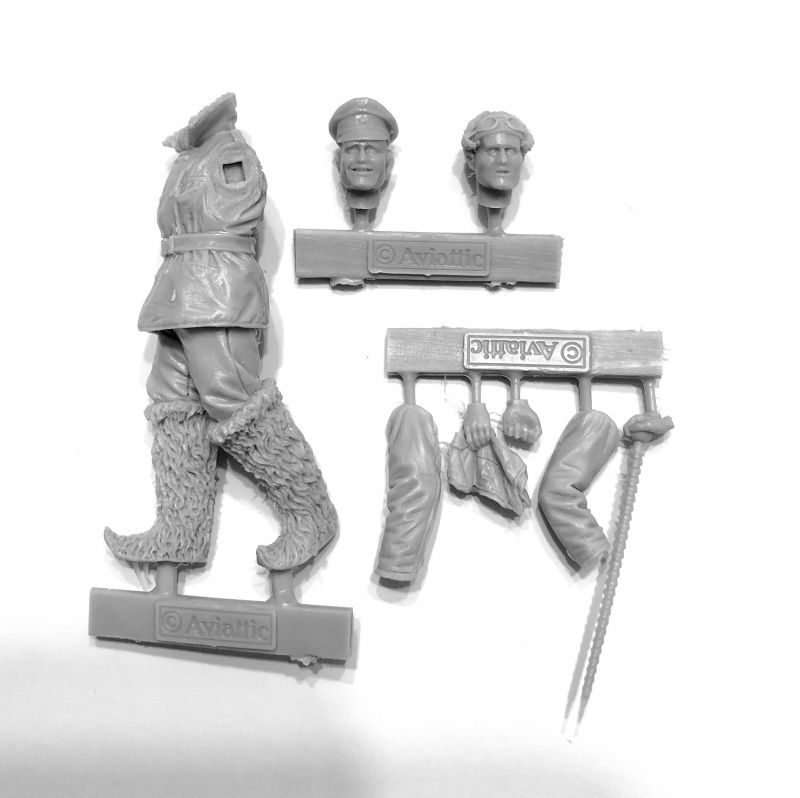 Aviattic gives a few options in the total of eight resin pieces that make up the set. There are two separate heads - one wearing the officer's cap and one with leather flying cap. Two optional left hands are also given, one holding the leather flying cap and one simply closed. The one-piece torso and legs, two arms, and right hand holding the Geschwaderstock complete the parts count. There is a small amount of casting flash present that can be removed with fingers or a scalpel without any chance of damaging the parts. No air bubbles, mold mismatch steps, or any other flaws are present anywhere in the set - as perfectly cast as can be.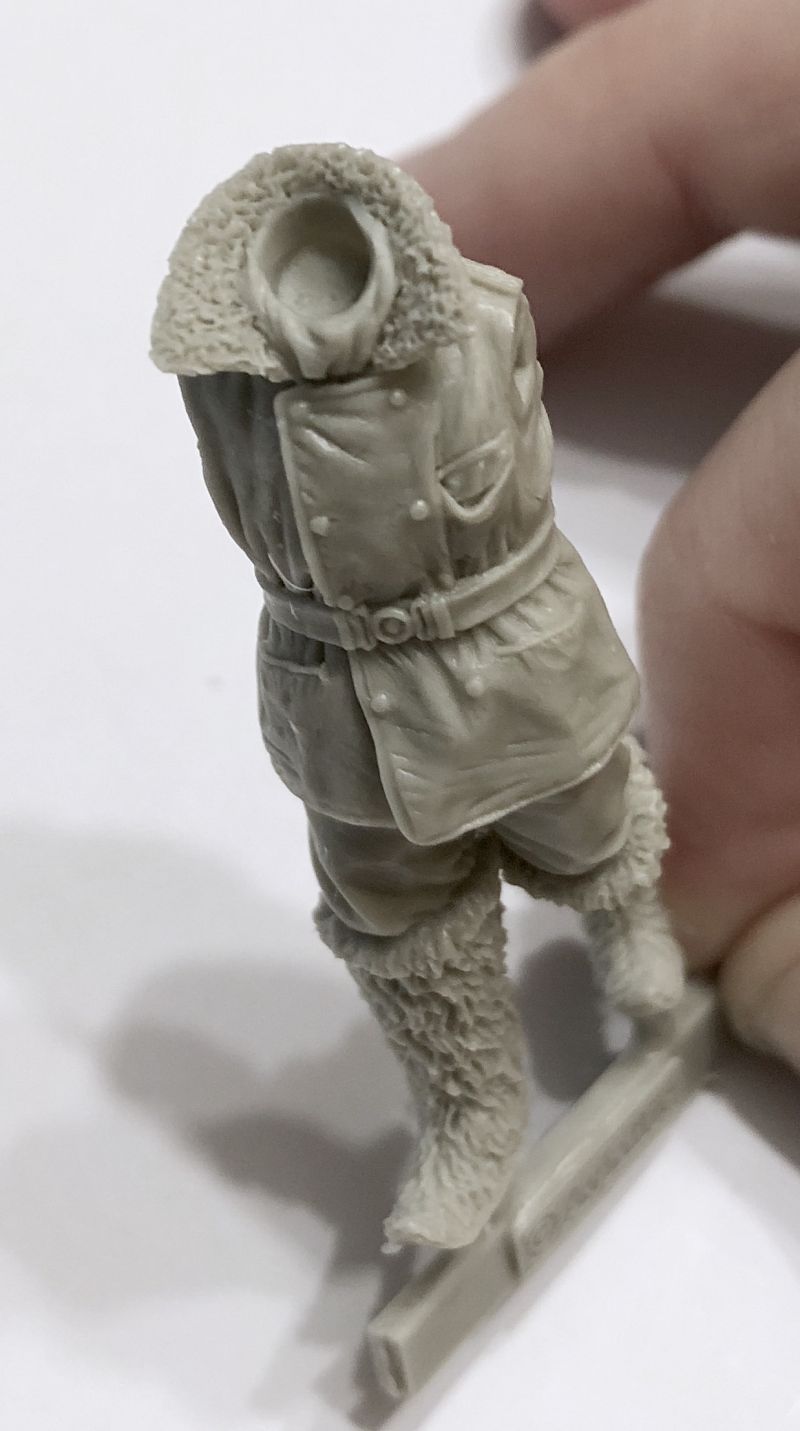 The attention to the details really sets this figure apart from other options. The reindeer skin boots, silk scarf, the wool-lined flying cap, all look the part, details in scale here as are other details sculpted. In the face with the flying cap, there's even a hint of thousand yard stare or fatigue in the eyes which is something I don't recall seeing in any other figure.
---
With permission, I borrowed the final three photos in the review from the Aviattic website to show the assembled figure and reference photos. I've seen a lot of nicely-done figures in the last 2 years, but this one has jumped to the top of my list of favourites for realism. An absolute must-have, in my mind! "The Last Patrol" Manfred von Richthofen figure is available direct from Aviattic for £20.00, and is where the review sample was purchased.
---
© Mike Swinburne 2018
This review was published on Tuesday, June 12 2018; Last modified on Tuesday, June 12 2018