Aviattic | 1/32 Tailored Fabric Decals for Wingnut Wings Sopwith Dolphin
Reviewed by Mike Swinburne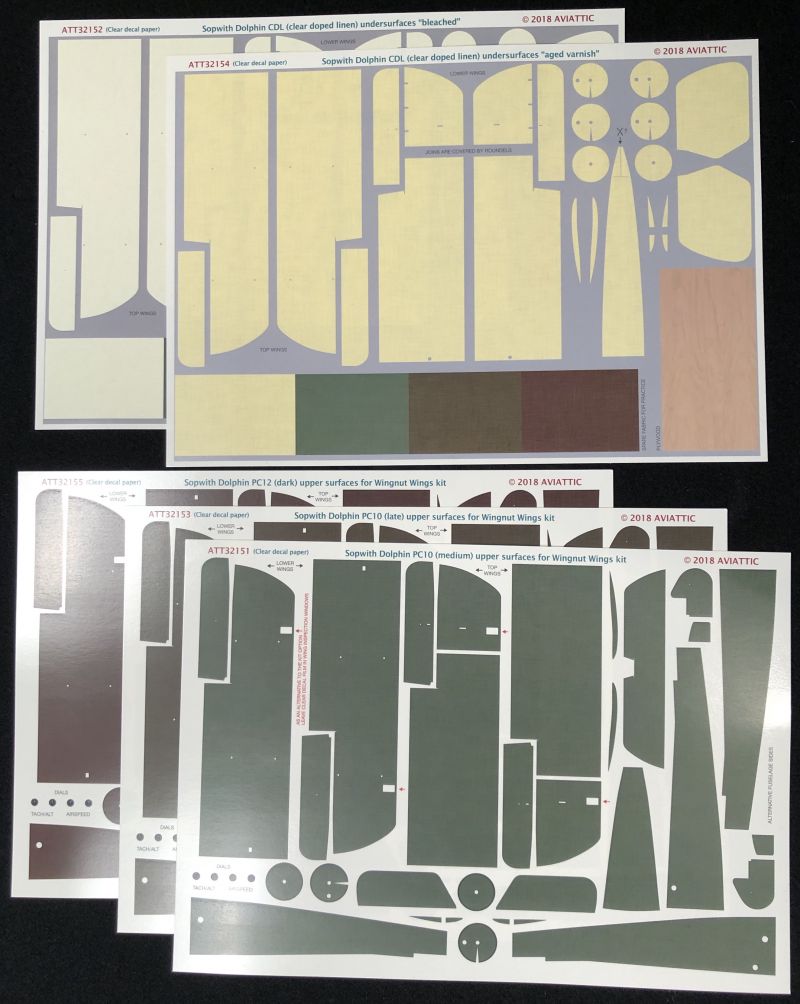 Aviattic has just released templated fabric decals for Wingnut's new Sopwith Dolphin kit, with several options depending on the builder's preferences. Whichever option is chosen, the decals and their fabric effect will add a great deal of depth compared to a standard paint finish. They're printed on clear decal film and designed to be applied over a white base coat - but this also allows for preshading or varying base coat colours to represent anything from stains, to shadows, to replacement parts and fabric patches.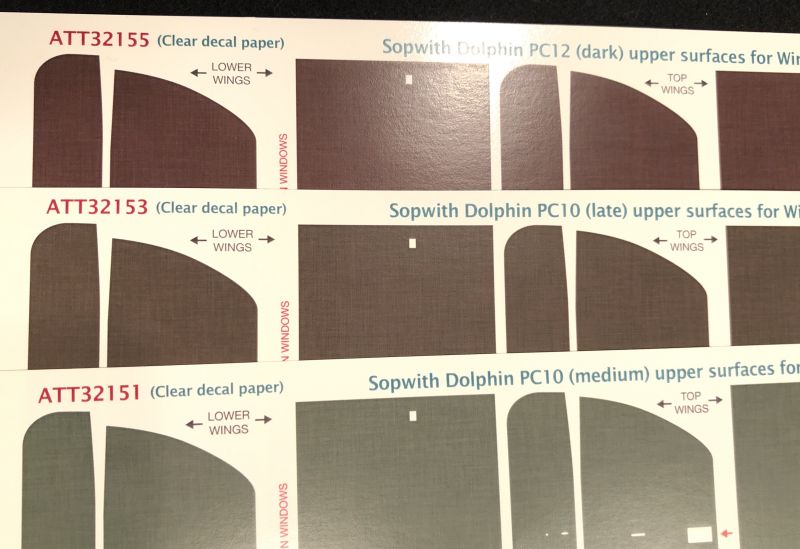 There are three colour options for the upper surfaces - PC10 medium, PC10 late, and the chocolatey-brown PC12. Sheets are identical, with the exception of the colour. The decals will cover upper surfaces of the wings and horizontal stabilizer, the top and sides of the fuselage and tail, wheels and the exposed inner ends of the top wing. Several instrument dials are also included should the builder with to use them.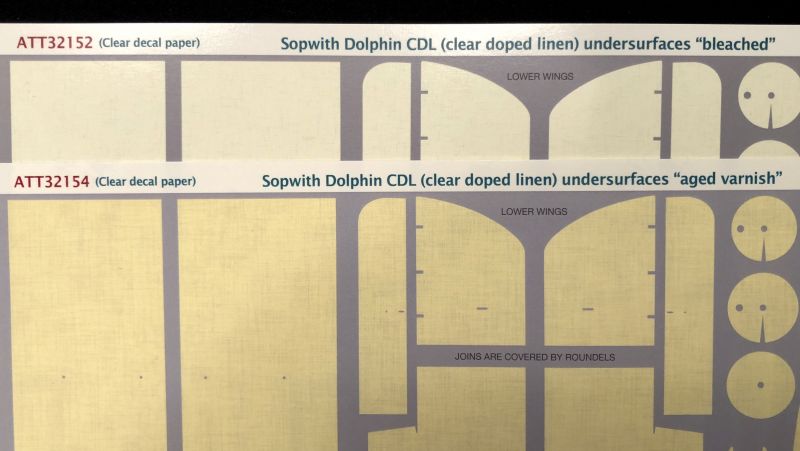 For the undersides of the Dolphin, there are two clear-doped linen (CDL) options available: bleached linen and aged varnish with a more yellowed appearance. I don't recall seeing aged varnish fabric decals in the past, and I'm quite excited to use these ones. What I really love about these two sheets is that there is enough room to include not just an "oh crap" section of spare CDL but also a swatch of each of the three PC10/12 topside colours and section of Aviattic's wood grain decals. These really are a nice bonus as it will let you cover a small area to depict a replacement airframe component, or anything else the builder's imagination can come up with.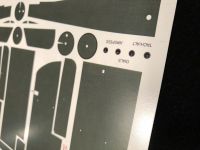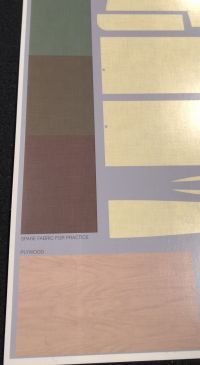 ---
With all of Aviattic's templated "cookie cutter" fabric decals, remember to cut along the outside of the part, as the carrier film is continuous. I've found a hair dryer particularly helpful in getting larger decals in place and settled down over surface details. The Sopwith Dolphin sheets are recommended and are available direct from Aviattic for GBP 12 each, or GBP 20 as a set of any one upper and either lower. These review samples are courtesy of my own wallet.
© Mike Swinburne 2018
This review was published on Sunday, June 17 2018; Last modified on Monday, June 18 2018