Barracuda Studios | BR32380: P-51 Mustang Diamond Tread Main Wheels
Reviewed by Kevin Futter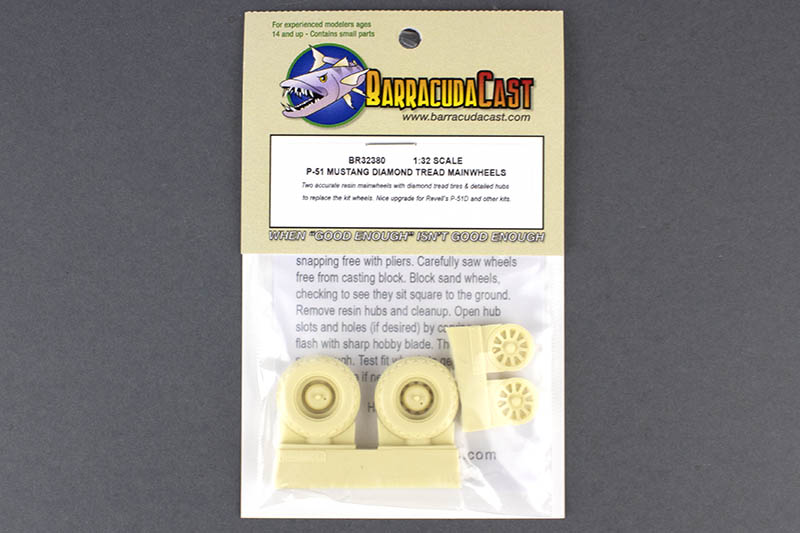 Barracuda Studios continues to expand its BarracudaCast range of resin upgrade and detail sets with a new set of replacement wheels for Revell's new-tool 1/32 scale P-51D kit, though the instructions note that they're also suitable for all other 1/32 Mustang kits. The set features separate hubs for the outer side, while the inner hubs with the wheel brakes are moulded in place.
---
The hubs feature flashed-over lightening holes, and the instructions advise opening them up for added realism. The separate hubs are keyed to fit neatly into the respective openings on the main wheel parts.
This particular set features a diamond tread pattern: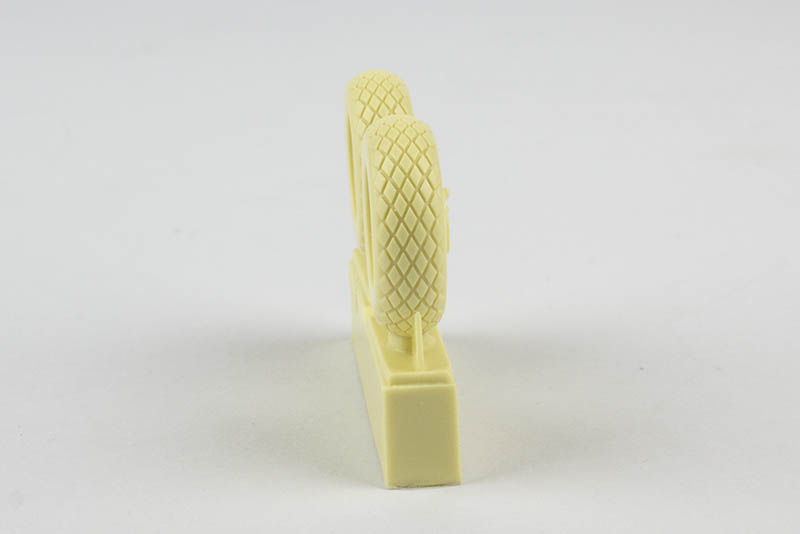 As you can see, there's no annoying mould seam running down the tread pattern, which is so often the case with kit tyres—even vinyl ones.
Casting is flawless throughout, and removing the parts from their pour blocks should be a relatively simple affair—and doing so will create a nicely authentic flat spot on the main tyres.
Conclusion
These parts are a no-brainer if you're looking to improve the wheels found in your Mustang kit, or you just need a set with a diamond tread pattern. They're so good, they basically recommend themselves!
Thanks to Barracuda Studios for the review sample.
© Kevin Futter 2018
This review was published on Thursday, August 09 2018; Last modified on Thursday, August 09 2018