Aerocraft Models | Eurofighter Typhoon Nose Wheel Undercarriage Strut
Reviewed by Andrew Birnie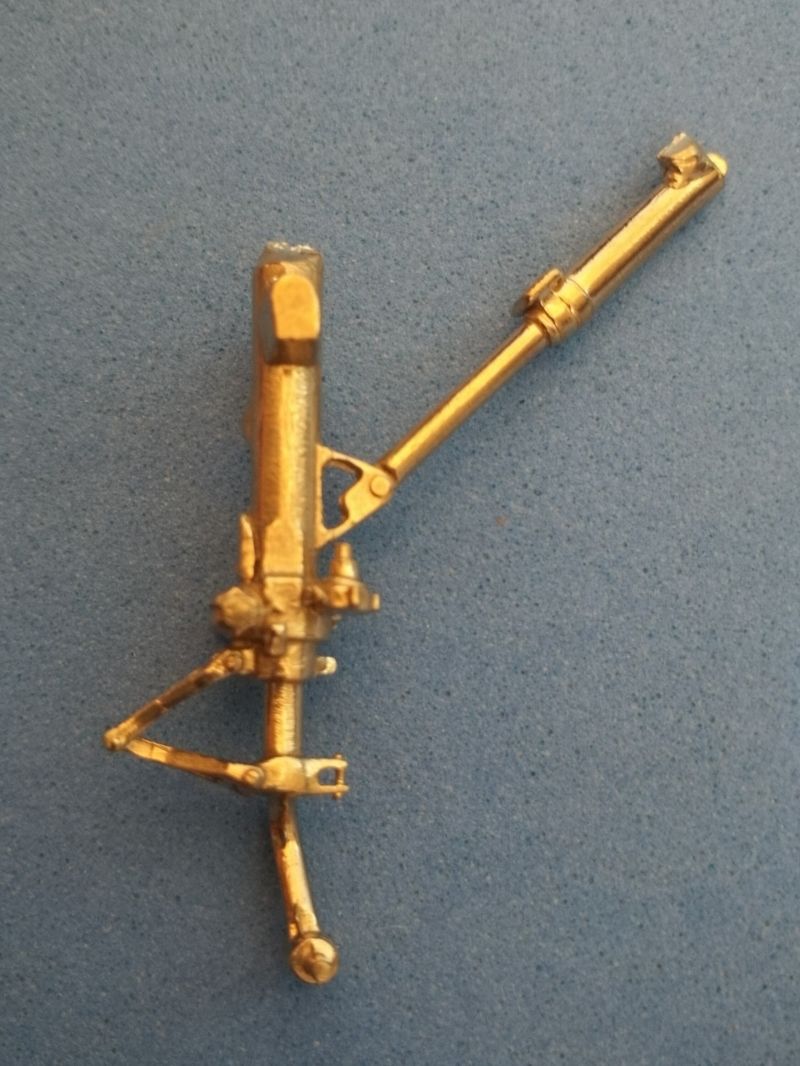 Sometimes you despair at aircraft designers, pre-plastic model kits you can forgive, but those of today, well, there really is no excuse, and so it is with the Eurofighter Typhoon.
Being British it was a must buy, especially the more accurate and cheaper Revell release, but then you look at the nose gear and you just know it's not going to be strong enough to support the weight, particularly so if you've invested in all the required resin goodies, and having seen some built, those fears were confirmed.
Salvation comes in the form of a replacement brass nose gear leg from Aerocraft Models, which will now support the kit and all the after market you can throw at it, but it is also more detailed than the kit parts with some mind boggling finesse - not ship in a bottle, but supertanker in a bottle mind boggling. I have a number of replacement brass undercarriage sets, but this is head and shoulders above.
---
If you have, or intend to purchase, the Revell Eurofighter Typhoon, this set is a must buy, but take care painting else you fill in one of the tiny lugs by mistake.
---
Though specifically for the Revell kit, it might well be possible to adapt for the Trumpeter release.
Review copy courtesy of Aerocraft Models.
Available from Aerocraft Models.
© Andrew Birnie, 2018
This review was published on Wednesday, September 05 2018; Last modified on Wednesday, September 05 2018