Videoaviation | 187132: 1/32 Practice Bombs - BDU-33 & BDU-48
Reviewed by Andrew Birnie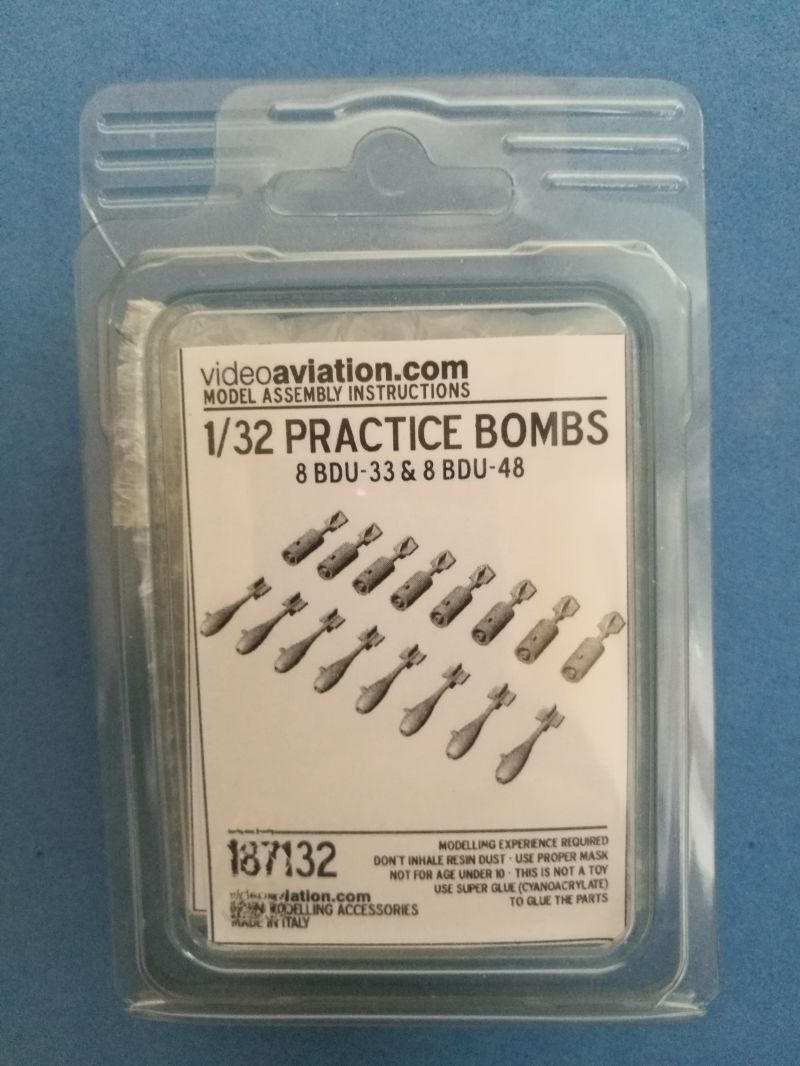 Big isn't always beautiful, but small is always cute, and these practice bombs from Videoaviation are certainly cute, very cute. Instead of adding the biggest bomb possible on your US fighter/bomber aircraft you can now add something more than a little different, adding colour and cuteness - that word again! - to a brutish modern jet warplane.
The practice bombs are mounted as per usual bombs on standard pylons, sometimes with a wee adaptor - which can easily be fabricated from a small piece of plastic card. Google Images is your friend if not a high quality reference book.
The BDU-33 is the Air Force version, the BDU-48 is used by the US Navy, the former is painted blue, the latter blue, or orange.
---
The bombs are superb one-piece castings in Videoaviation's yummy cream resin, the detail is superb. I would recommend placing a piece of tape along the length of the bomb to prevent it breaking when clipping or cutting away from the casting block, there are eight examples of each type in the package.
These really are wonderful, and I suspect you could easily become addicted to using them - I plan on hanging three from a TER mounted on that most brutish of warplanes, an A-10C!
Review copy courtesy of Videoaviation.
Available from Videoaviation.
© Andrew Birnie, 2018
This review was published on Thursday, September 06 2018; Last modified on Thursday, September 06 2018