Red Kite Books | Dambuster Lancaster
Reviewed by Andrew Birnie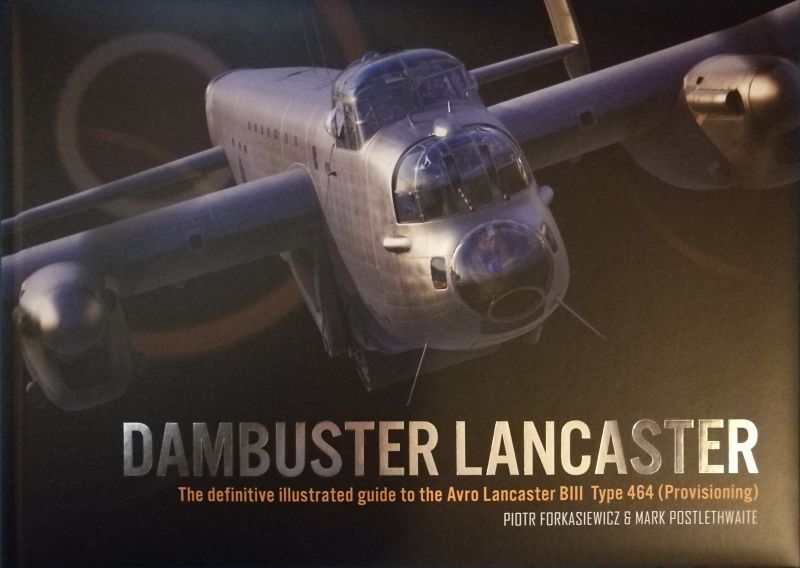 I've not see a more wondrous aviation-related sight than that a few years ago at Ladybower Reservoir in nearby Derbyshire, when first one Avro Lancaster appeared over a hill in the Derwent Valley, closely followed by a second, as they made their "run" at the dam, recreating the practise flights 617 Squadron had performed back in 1943 in preparation for Operation Chastise - the Dambusters Raid on the Eder, Mohne, and Sorpe dams.
With the forthcoming Lancaster kit from Hong Kong Models, my interest in the aircraft has been well and truly piqued, and the announcement of a Dambusters conversion from Iconicair, well, my focus shifted to those specific aircraft.
When I first saw the book on the Make the Others Jealous thread, it confidently said; quality. The physical copy more than confirms this; terrific cover art on a padded front and rear cover, and what lies inside is utterly magnificent.
The book has been ten years in the making, initially by Polish 3D artist Piotr Forkasiewicz who has collaborated more recently with fellow artist and Dambuster historian Mark Postlethwaite to produce the 128 page book full of not only wonderful, but accurate illustrations of the Type 464 - the official aircraft designation - the Upkeep (bouncing bomb), and individual histories of all twenty-three aircraft produced, with a side view of each, and when possible, appropriate photograph.
---
I must confess ignorance of where the Lancaster was built, I did think it was at Trafford Park, not too far from Old Trafford home of Manchester United, but the Type 464s were built at Newton Heath, a suburb of Manchester, where funny enough Manchester United were first formed, Chadderton, a suburb of Oldham, and Woodford, a suburb of Stockport, where the aircraft were also assembled. Knowing the area very well, it must have been a nightmare transporting the major components to Woodford along the narrow roads in pre-motorway days.
---
If you're familiar with the 3D illustrations in the more recent Kagero monographs, and the artistic cockpit drawings in the Maru Mechanic series you'll have a fair idea of the delights in store.
---
This is a must buy book.
Review copy courtesy of Piggy Banque.
Available from Wingleader.
© Andrew Birnie, 2018
This review was published on Tuesday, September 11 2018; Last modified on Tuesday, September 11 2018