Archer Fine Transfers | AR32008: F4F Wildcat Cockpit Instruments and Placards
Reviewed by Ray Peterson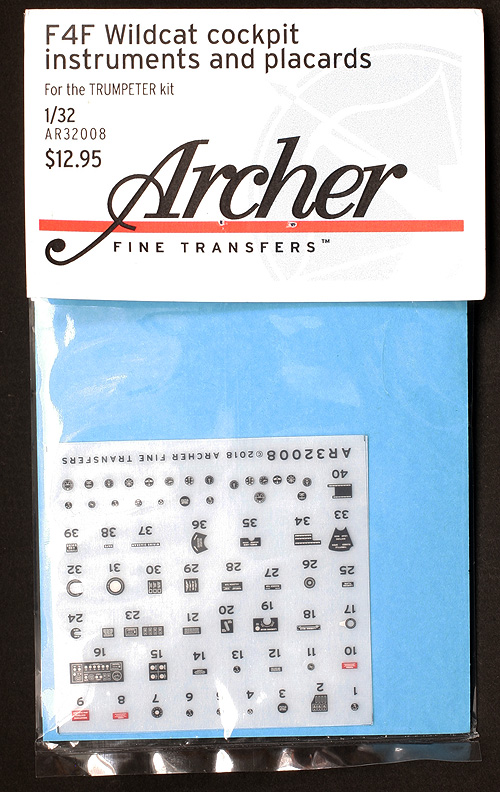 Just released is this new dry transfer set for the Trumpeter Wildcat series.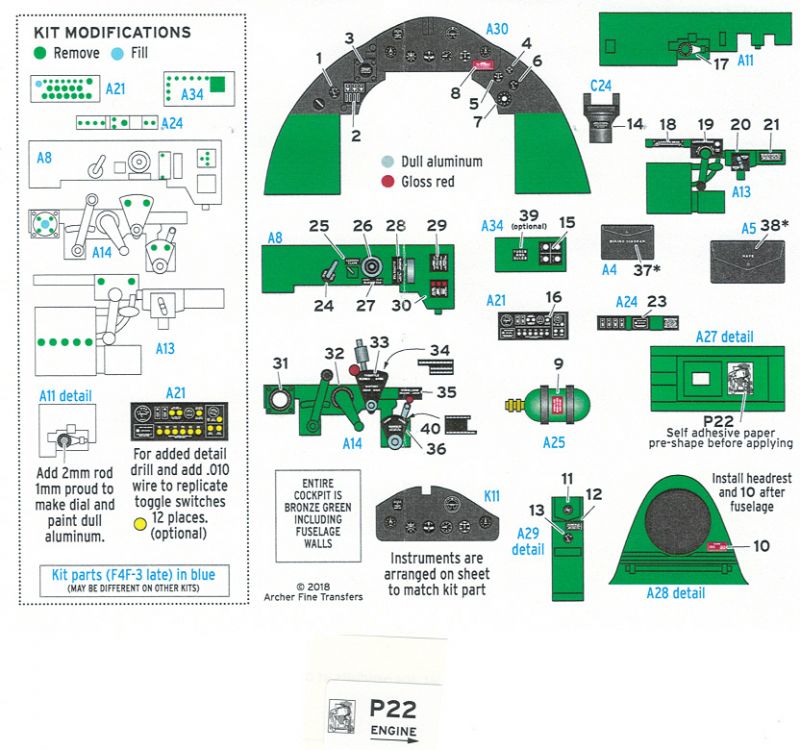 The set includes a 50mm by 55mm sheet of dry transfers, a small wet transfer sheet, and a tiny little sheet with a self-adhesive diagram. Also included is a color instruction sheet showing different parts of the cockpit and where each transfer goes as well as some color call-outs and notes where details can be added. Note a set of individual instruments are provided in a row, and an additional set of instruments arranged to fit the kit instrument panel.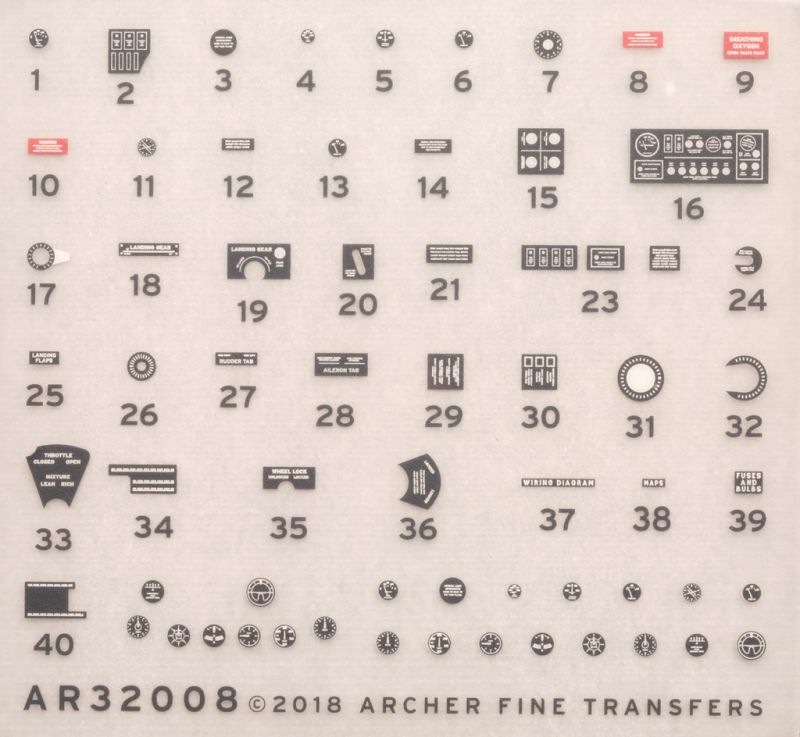 The dry transfers are well printed and this blow-up shows the detail in the wording. If you reduce the scan of the transfers to 55mm wide on your screen, you can see about what they will look like in scale.
The placards and instruments are pretty close to what I have found in my references, although not exact. They are matched to the kit cockpit which is limiting. The placard also vary from reference to reference and plane variant to variant, then throw in the fact many photos are of restored aircraft I can't be sure exactly which is correct. I do know they will really dress up the cockpit. It is nice to see someone help this older kit in the way the Barracuda decals really help the new tool P-51s and Spitfires.
The wet transfer paper allows you to place the transfers like decals. It is not decal paper, however, it is a small sheet of water soluble glue so only the transfer itself is placed, there is no clear film. Video instructions can be found on YouTube.
Highly recommended!
You can get your set direct from Archer Fine Transfers, or from several of our sponsors.
Review copy courtesy of Archer Fine Transfers.
© Ray Peterson 2018
This product is available from the following LSP sponsors

This review was published on Friday, September 28 2018; Last modified on Saturday, November 24 2018