U.M.I. Resin | Polikarpov I-16 'Rata' Cowl Replacement
Reviewed by Rato Marczak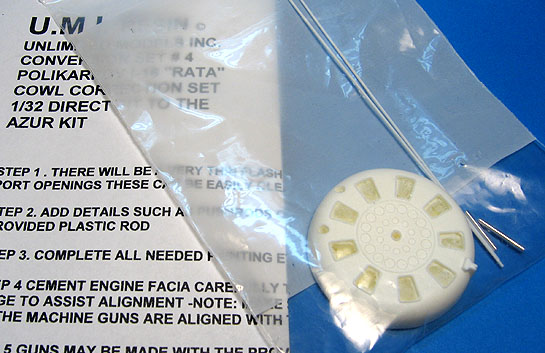 This is another detail set by UMI, this time to enhance the Azur Polikarpov I-16 in 1/32. The set is designed to be a direct replacement of the kit's engine cowl. Azur's cowl comes with the cooling openings shut, what seems more an excuse to not include the engine in the kit. The UMI set comes to rescue by providing a new cowl with the cooling windows open.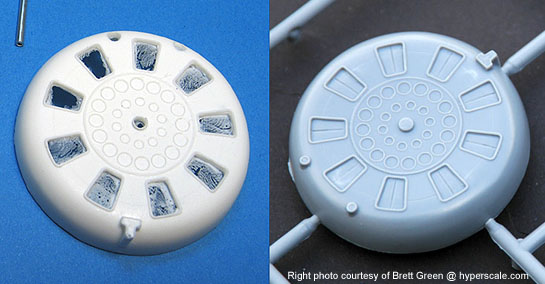 A good representation of the engine inside is also provided, it is simply a matter of painting/drybrushing it to get the desired effect, since not much will remain visible through the cowl openings. Some of you will recognize the engine, as I'm pretty sure UMI used the William Brothers Pratt & Whitney 1830 engine as a master. This is correct, because the Shvetsov M-62R installed in the I-16 was the Russian P&W 1830 manufactured under license. UMI also provides about 25 cm of plastic rod to make the pushrods and a pair of Aluminum tubes for the 7.62 mm Sh KAS machine guns muzzles.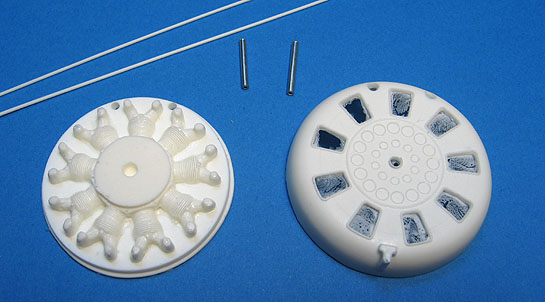 Both resin parts are well molded in white PU resin with recessed details. There is some flash, but most of it is of the 'waffle' type which can be easily cleaned.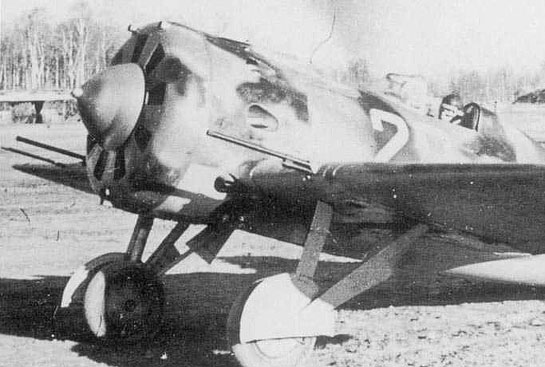 As a last note, remember that this accessory can be used in all Polikarpov I-16 up to the model 18, which is in accordance with Azur's kit. Later variants had a carburetor air intake between the guns, so do your homework before tackling a conversion.
Review sample compliments of Unlimited Models Inc.
© Rato Marczak 2005
This review was published on Saturday, July 02 2011; Last modified on Wednesday, May 18 2016