Big Tims | 1/32 WWII Era Carrier Deck Print
Reviewed by Brian Leitch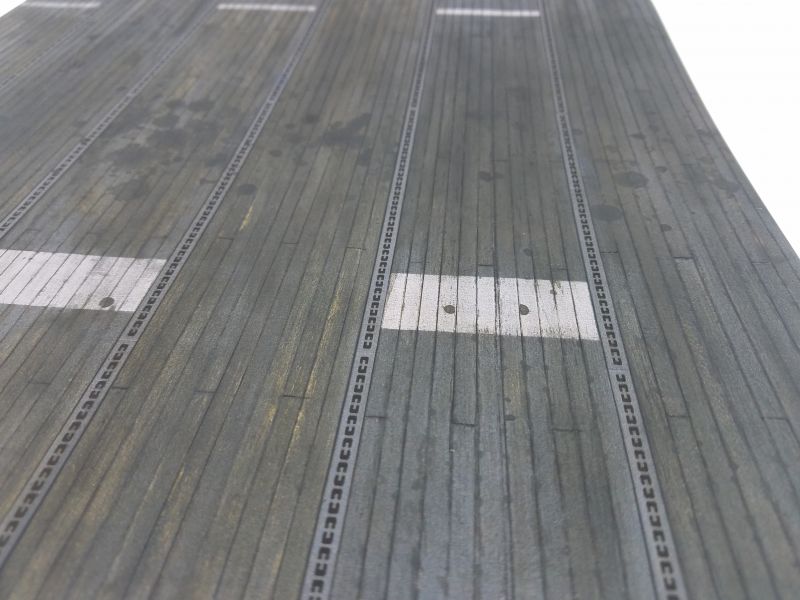 This is a review of a 1/32nd scale print of a WWII era Carrier deck from LSP member Tim Biggers.
Tim has put some extraordinary effort into these prints, and it really shows. The professional and extremely realistic look of the print makes it the perfect compliment to any WWII naval aircraft or display.
What You Get
Each print was made on a high quality wide format printer, on double matte paper made for photo-realistic applications just like this. The paper is extremely thick and durable, and each has been sprayed with a clear matte fixative that will protect the ink from smudging during shipping and application. This matte coating will also protect the print from fading and moisture to a degree but NOT completely, so treat this print like you would any photo-print. The fixative is of professional quality and will not harm the image.
The print will come with a white border of 1/2" to 1", with my test print having a slightly larger boarder. Tim's recommendation is to trim the boarder down after you have mounted it, or you can leave 1/4" - 1/2" boarder to hide in a frame if you so choose. The image size itself is 13.25" square. Each will come rolled in a 3" cardboard tube with mounting instructions included.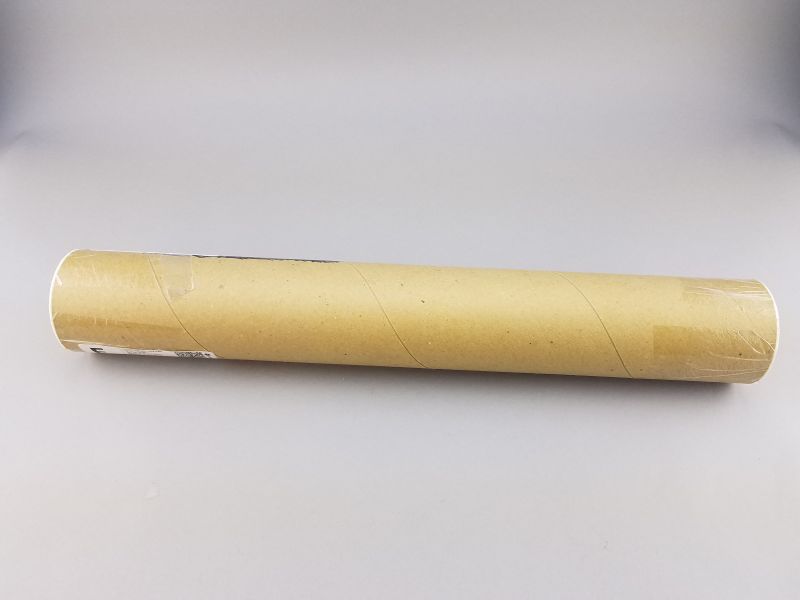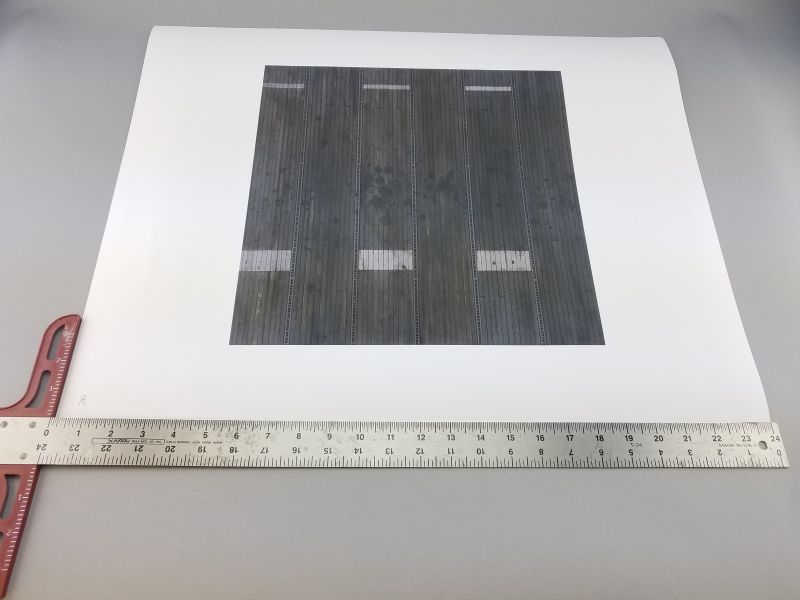 The high quality and extremely realistic look of the print really comes through when you get your hands on it. My print quality was VERY high, and the image was in perfect register, and has a great 3D, photo realistic look to it: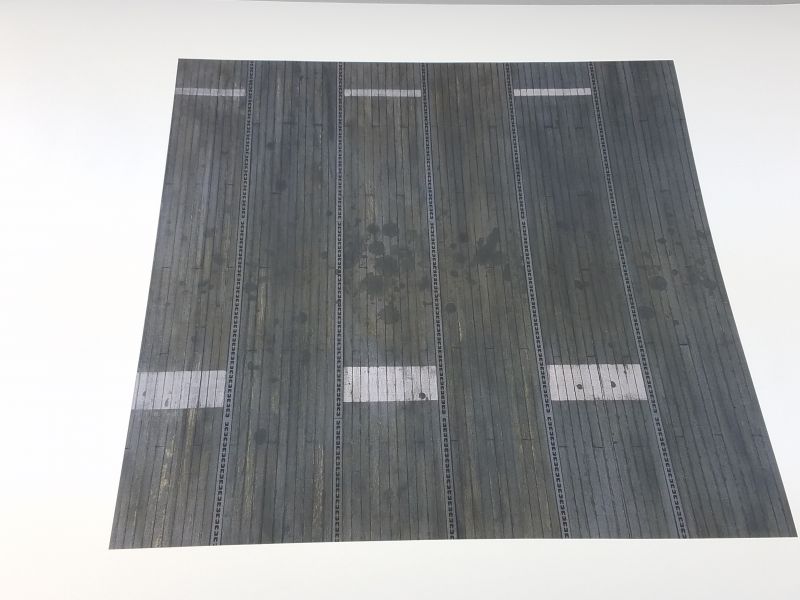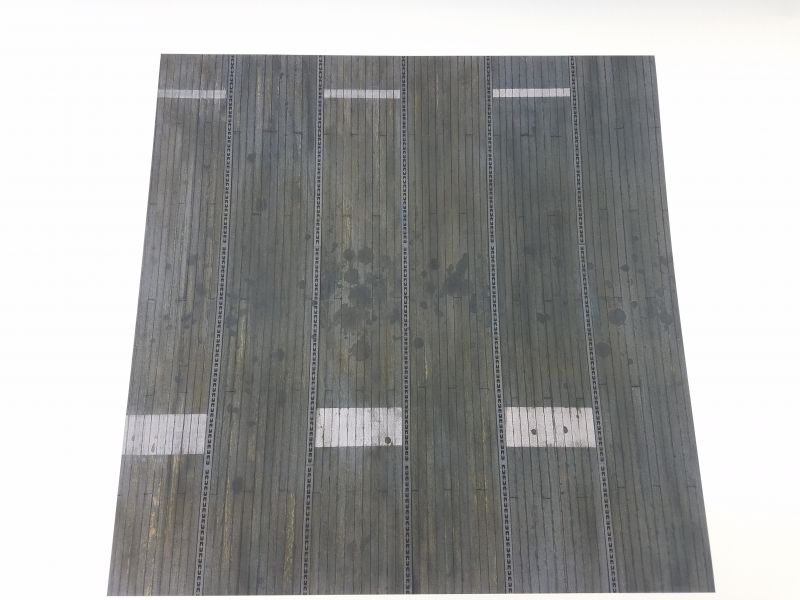 The details of the carrier deck and weathering built into the print are really well done, and the 3D look of the print really comes through when looking at the tie down strips: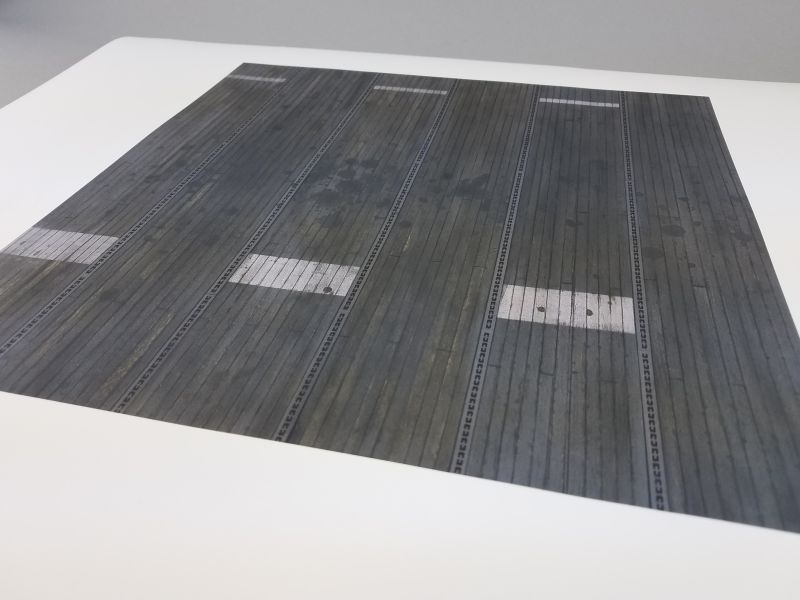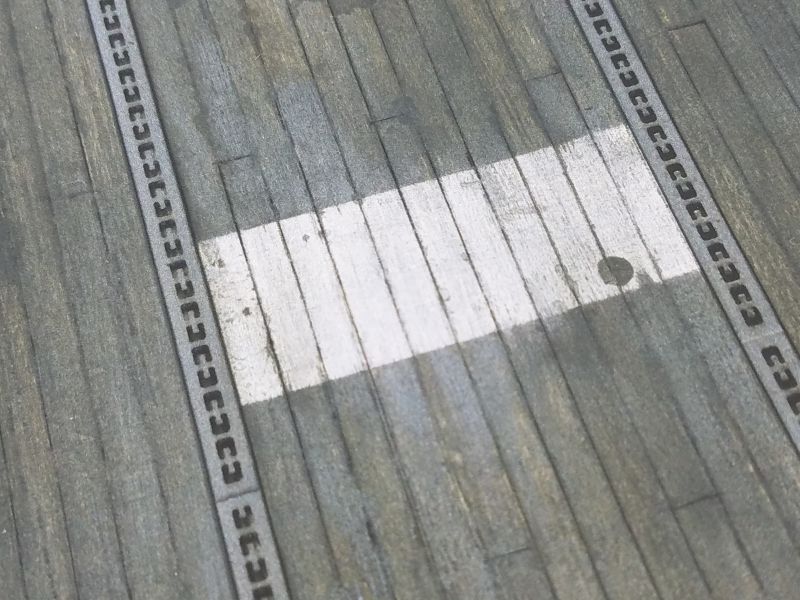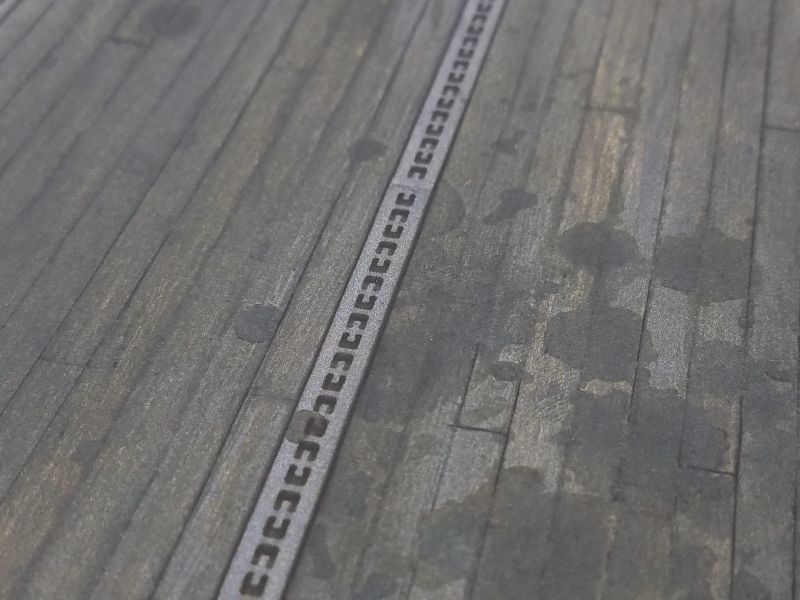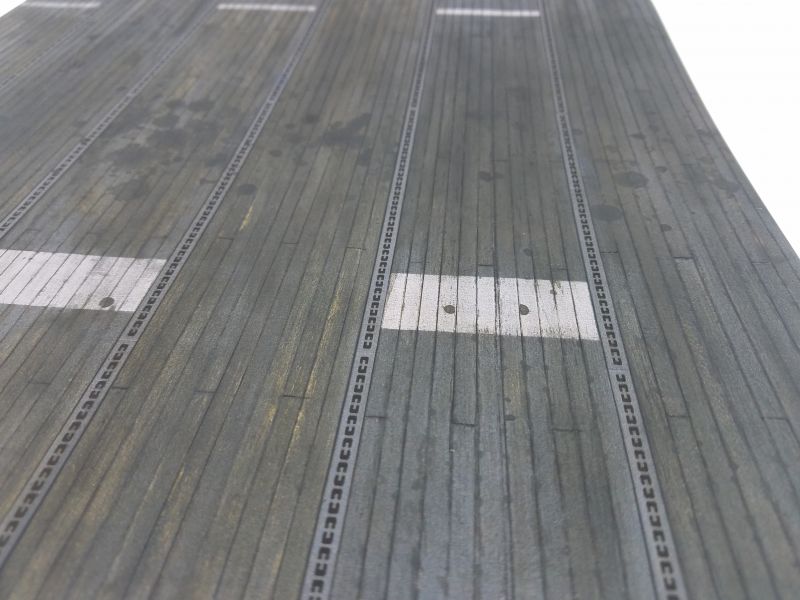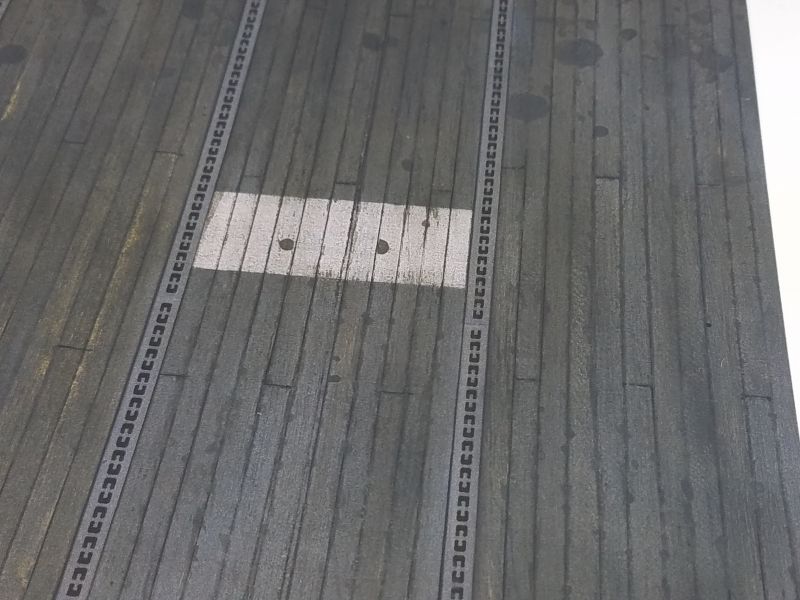 The print would look excellent under any WWII naval aircraft, and would add realism to any aircraft carrier diorama or display: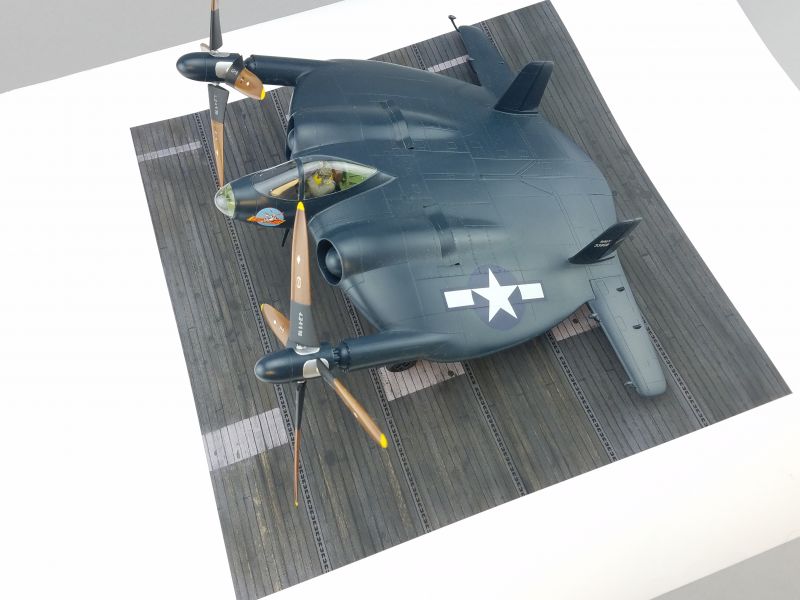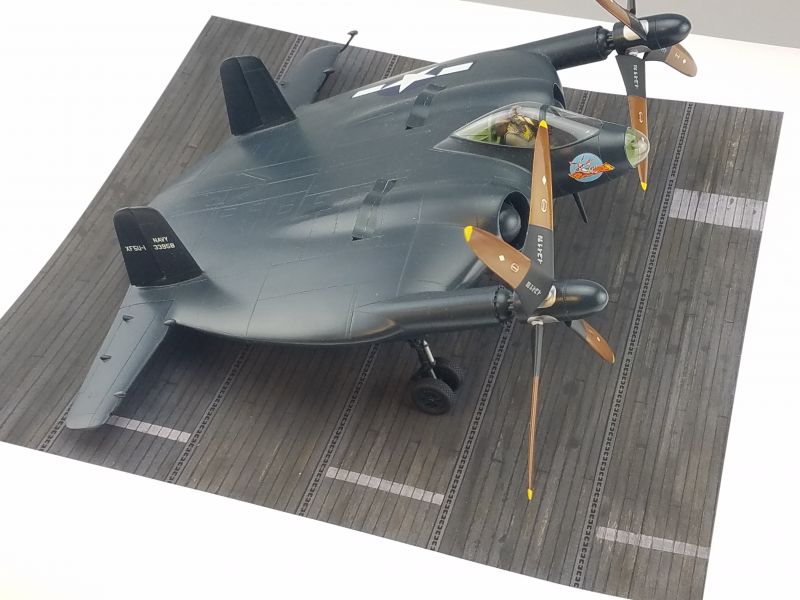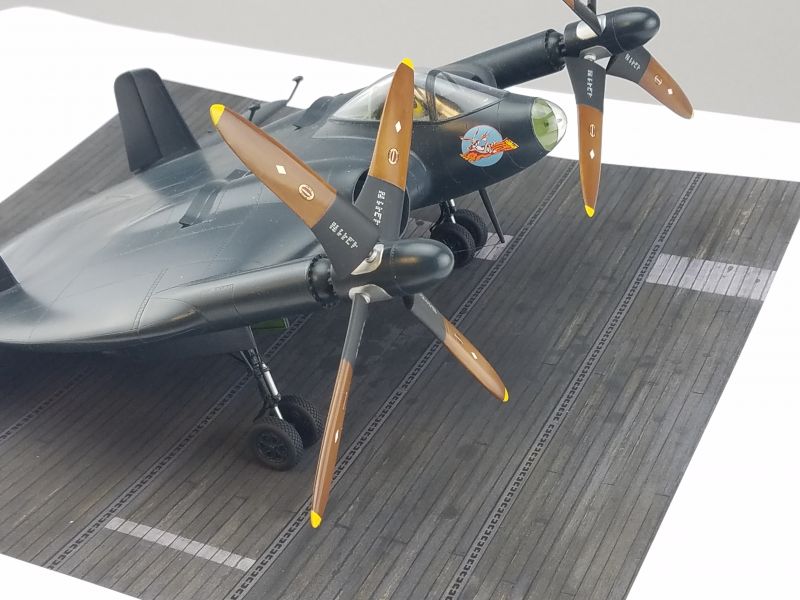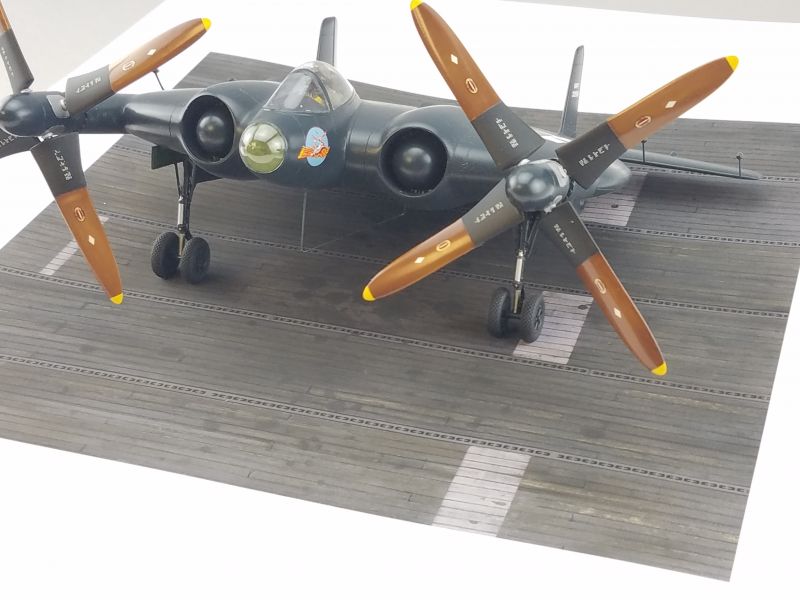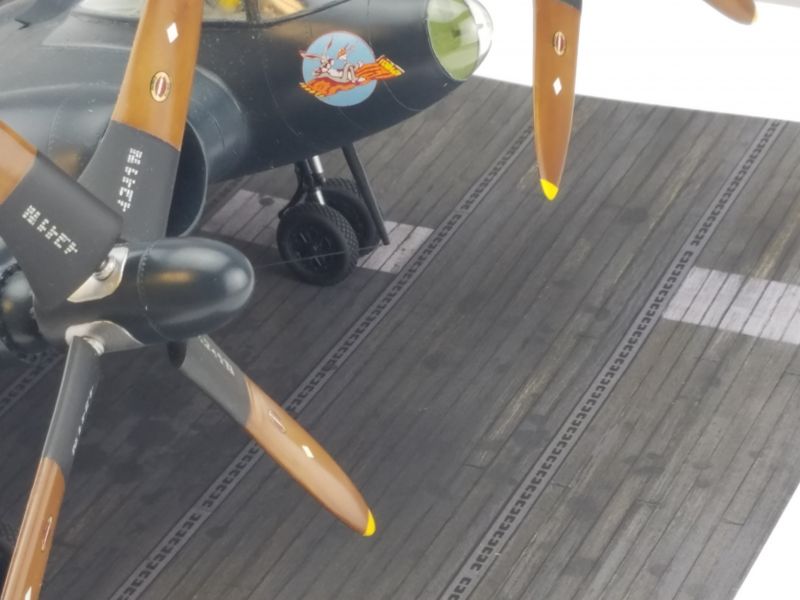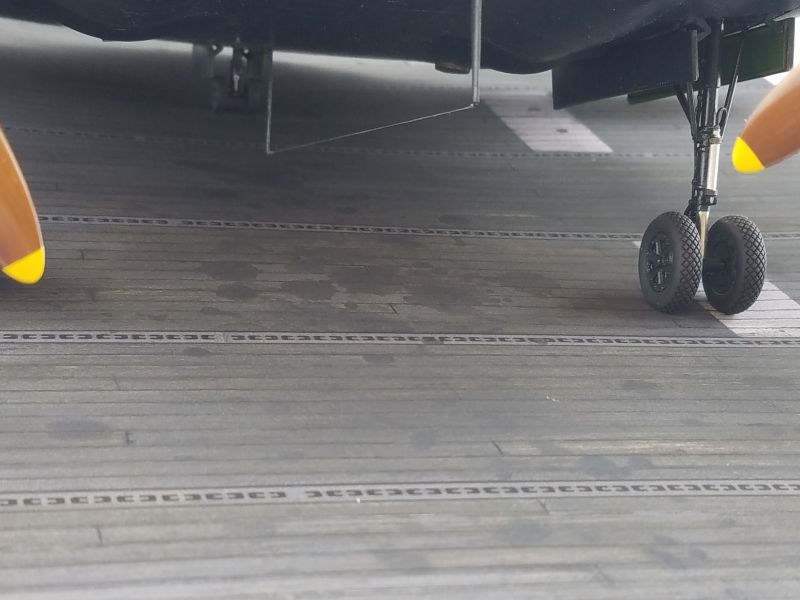 A Note from Tim
A few caveats from Tim himself:
This is not a business. I am just a modeler like you folks, and I'm only doing this to make a little extra cash to finance my own hobbies. It may take me up to a week to get them packaged and posted, so please be patient with me! If the first printing sells out, I will print more and post them here as soon as I can. Please let me know if you have any questions, and drop me a PM if you're interested in buying one!!

Thanks!
Estimated price
The cost per 1/32nd scale print is $20 USD, plus actual shipping cost to the destination you specify when you PM or email Tim.
The $20 USD will cover printing costs, spray fixative, and all packaging materials as well as time and printing use. Please engage Tim on any multiples you would like to purchase as he may be able to get up to 5 prints in a single shipping tube.
Payment will be via PayPal, but Tim may be able to assist in other payment methods.
Please PM Tim on LargeScalePlanes.com
OR
E-Mail Tim at: timothybiggers@hotmailDOTCOM - Please put "Carrier Deck" in the subject line.
Conclusion
If you are planning on building a 1/32nd WWII naval aircraft, or a WWII carrier diorama, you cant beat this print for the cost. The print came well packaged on extremely heavy duty paper with a realistic photo-print and a matte coating that could be easily mounted on any backing you wanted, or cut out and used as is.
This WWII era carrier deck print is a high quality print that is everything you look for in a printed display base; thick durable paper, a great photo-realistic print with excellent opaque colors and a great 3D look. HIGHLY recommended!
A BIG thank you to Tim Biggers for the review sample!
© Brian Leitch 2018
This review was published on Friday, November 30 2018; Last modified on Tuesday, April 09 2019