Silver Wings | 32-020: Re.2000 Intercettore/ Heja/ J20
Reviewed by Ray Peterson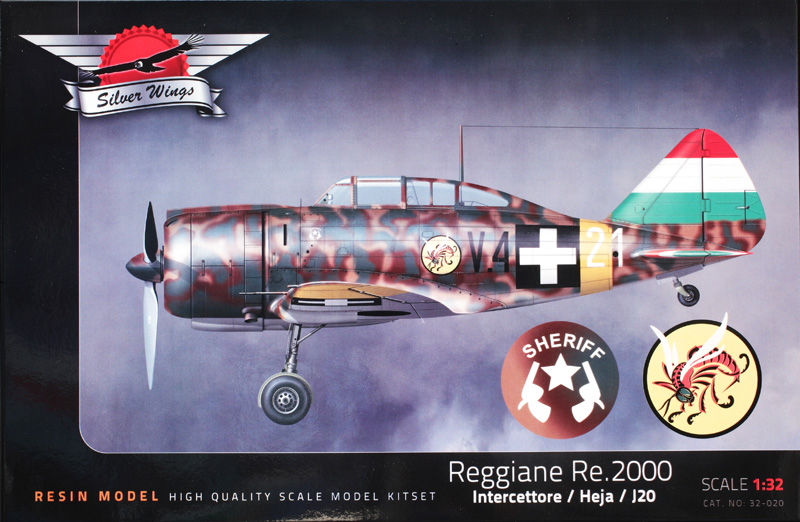 Introduction
A recent release from Silver Wings Is the Re.2000. This plane was designed by Roberto Loghi who studied aircraft manufacturing in the US including Seversky while the P-35 was being built. The Re.2000 is heavily influenced by this information if not outright copied, with a bit of Italian flair. The aircraft was used by Hungary and Sweden as well as the Italian Air Force. This boxing includes decals for the export versions, as well as an Italian version.
The Kit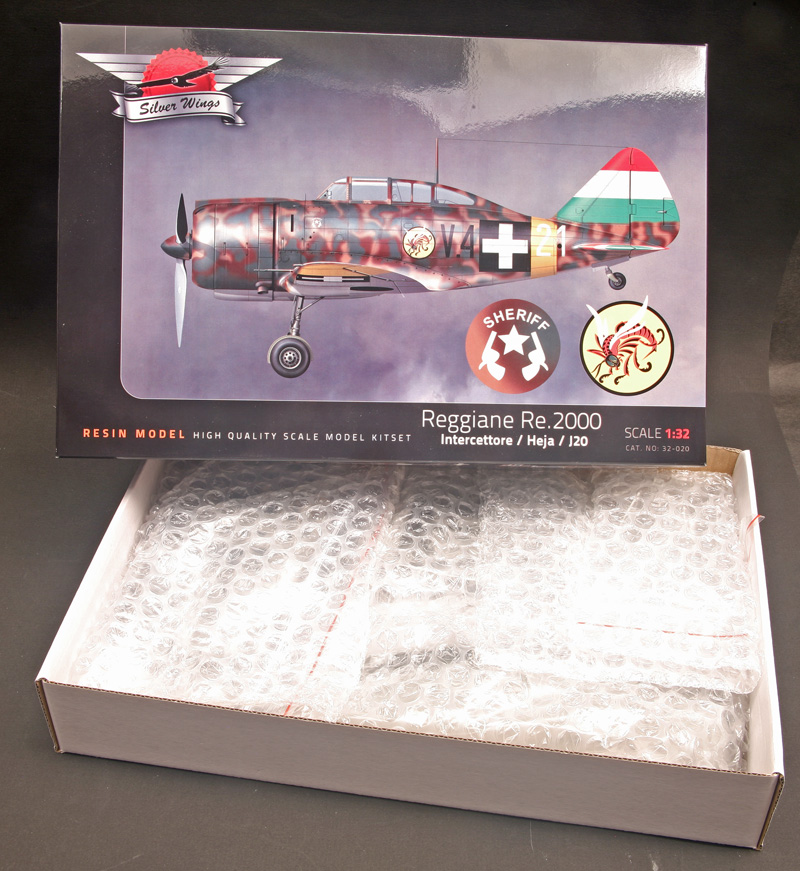 Primarily a resin kit, it is composed of 145 (by my count) resin parts, two PE frets, five resin canopy parts including two variants, a piece of film with the instrument dials, and a sheet of decals, all well packed in a beautiful box.
The resin is very well cast, with some cleanup of flash and seams, plus the removal of a few casting blocks, the parts almost would pass for injected molded. The wings are cast as single solid pieces. Details look very good, with many small parts. Separate flaps, elevators, rudder and ailerons are provided.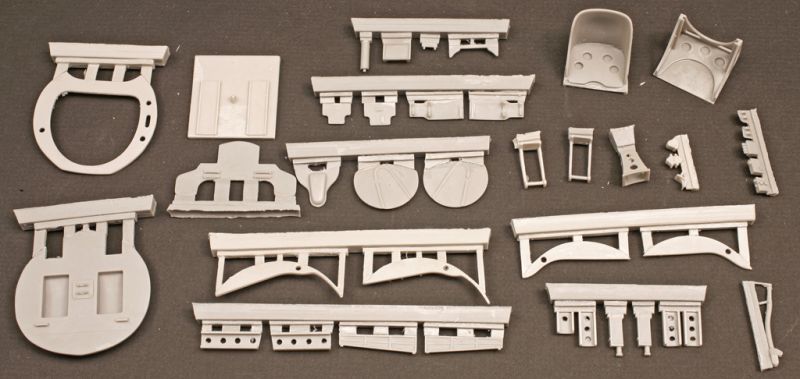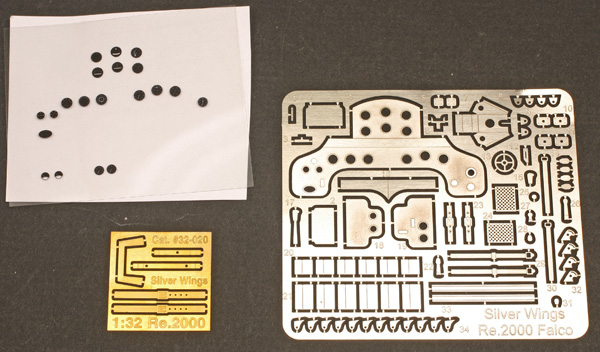 The cockpit is very well detailed, consisting of about forty-five parts, plus a handful of PE parts. The instrument panel is PE with instruments on a film to place behind after painting the back white.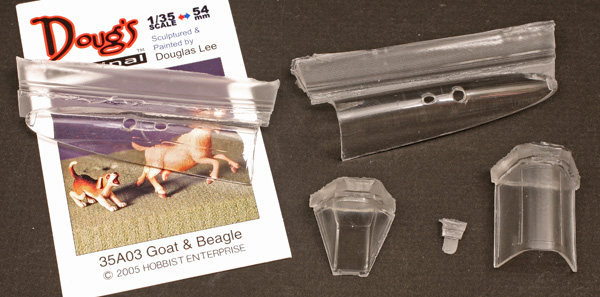 The resin canopies look quite clear and should really sparkle with a dunk in Future. You will need to fill some holes for the Swedish version as it did not have them.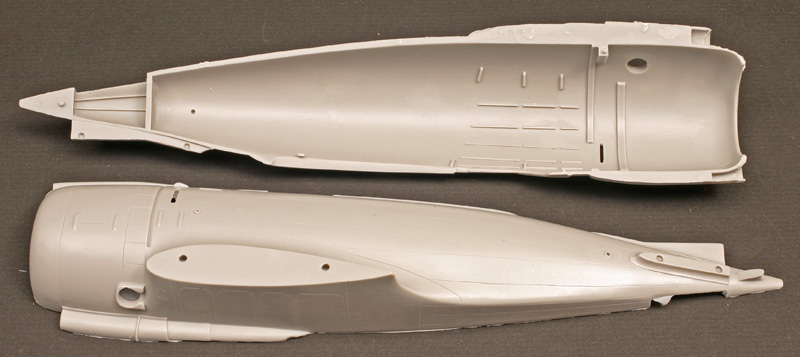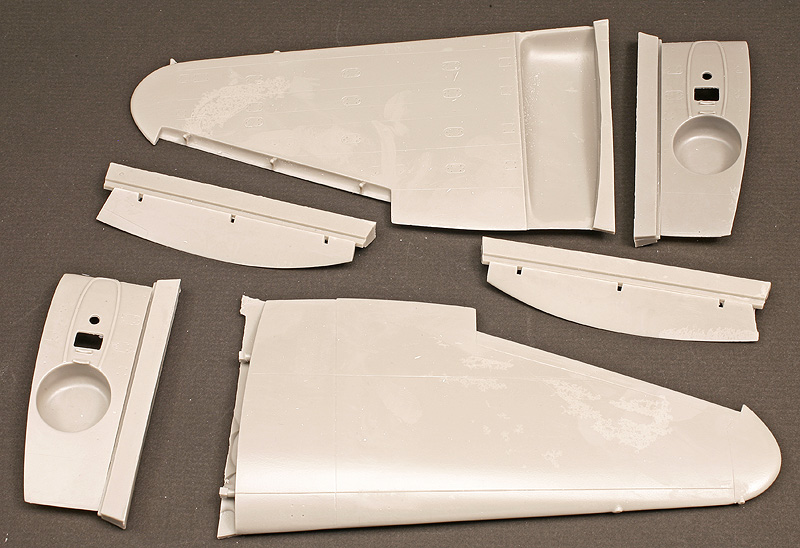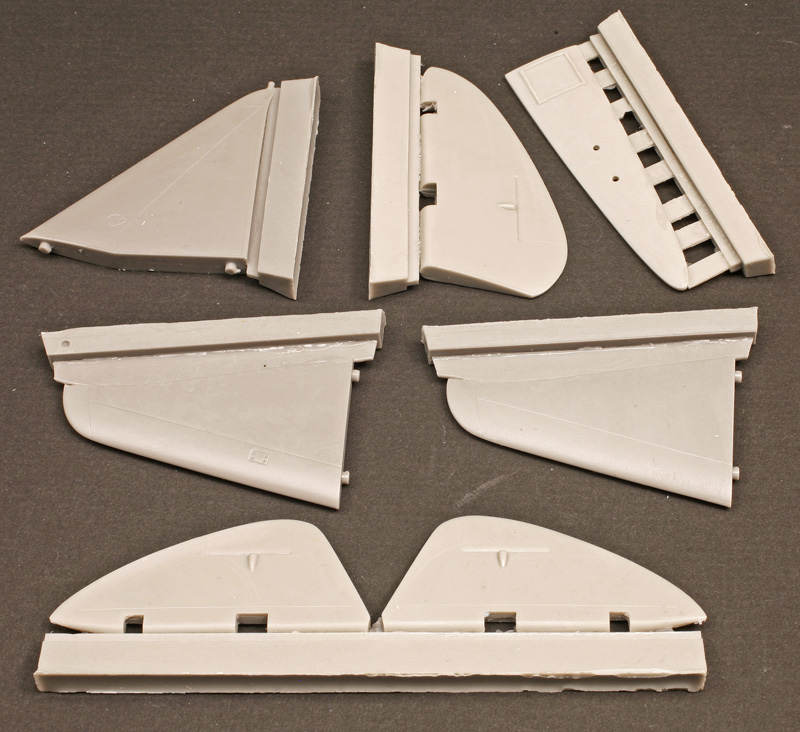 The fuselage comes as two halves as well as a separate flat piece for the deck behind the cockpit. The wings are solid except for the wheel well area which is included as separate parts. Wings and tail plane are solid cast parts and are simply butt-joined to the fuselage. Elevators, ailerons, and rudder are all separate. I recommend adding pins as reinforcement when assembling these parts.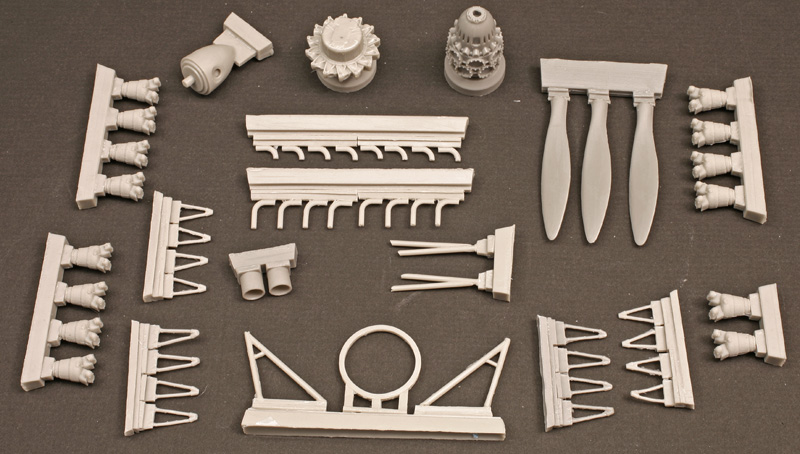 The engine is a model in itself as it is made up of around sixty(!) parts if you include the supports. Not much except the front will show unless you figure out a way to open it up, but you will know its there!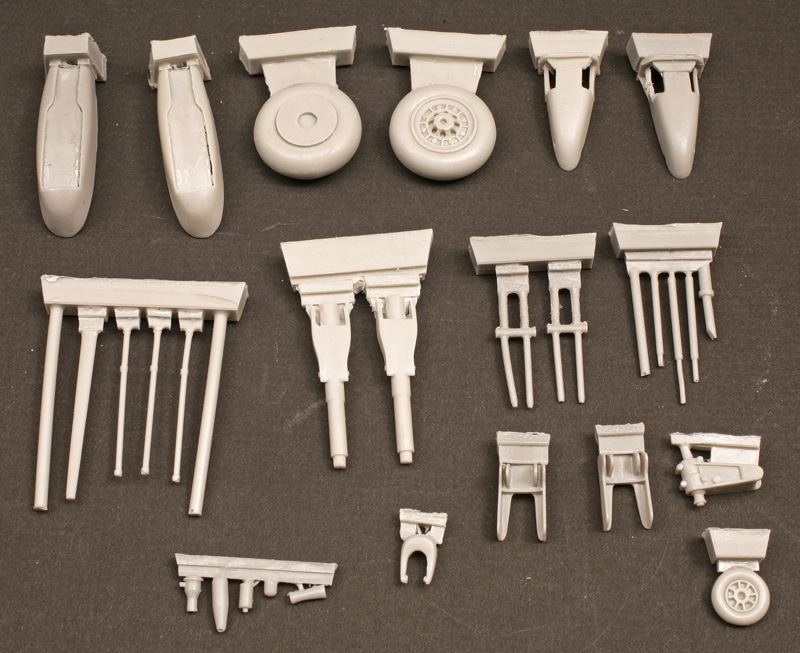 The landing gear also consists of several parts. By now, you should realize this is a very detailed model! The gear itself is resin. I am not sure there are metal wires cast inside as the resin is very opaque, but the way the gear is configured they should work okay.
Smaller parts include the antenna, pitot tubes, venturi, and lifting(?) hooks.
---
Instructions are provided as a nine-page A4 booklet. Well actually it is twelve pages but three advertise their just-released Yak-9! There are five pages of exploded views and three color three-views of the different colorful schemes; one Swedish, one Hungarian, and one Italian. An additional build guide can be found on the Silver Wings website. I highly recommend downloading the pdf of that build and reading it before starting construction.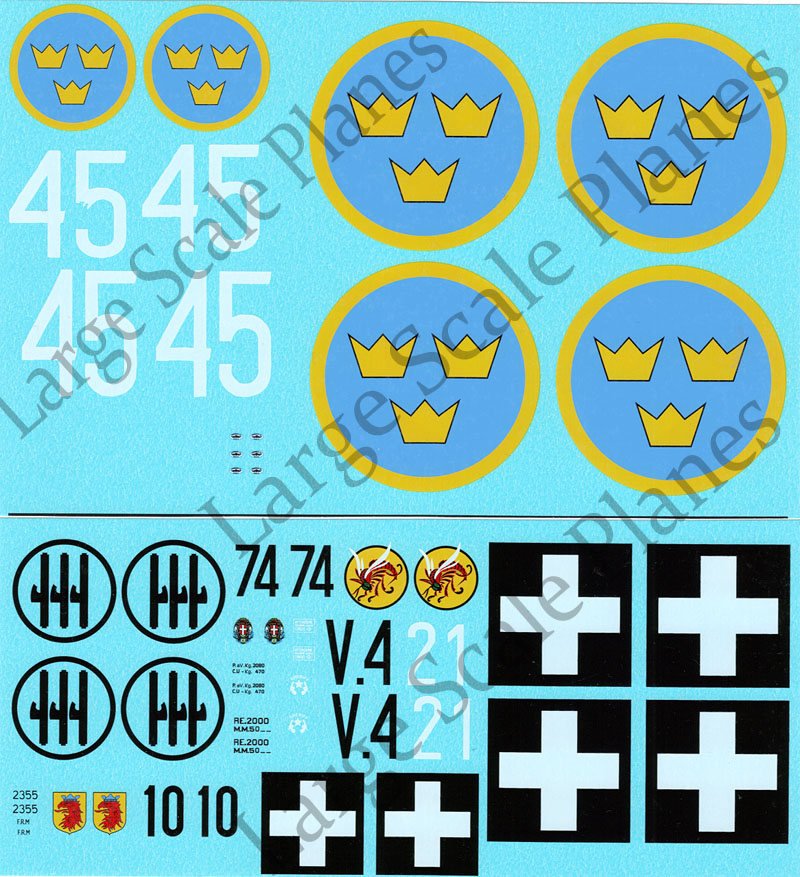 As I said before, the decals are colorful. They are well-printed, though I am not sure by who. They appear thin, but I did not try any so I am not sure how opaque they are or how well they react to setting solutions.
Summary
It is nice to see some love given to these Italian-designed aircraft. They are very colorful and should make for a very nice addition to the display case.
Highly Recommended!
You can find Silver Wings from their website at http://www.silverwings.pl.
© Ray Peterson 2018
This review was published on Tuesday, December 11 2018; Last modified on Wednesday, December 12 2018