FCM Decals | 32017: 1/14 Aviation Group
Reviewed by Rato Marczak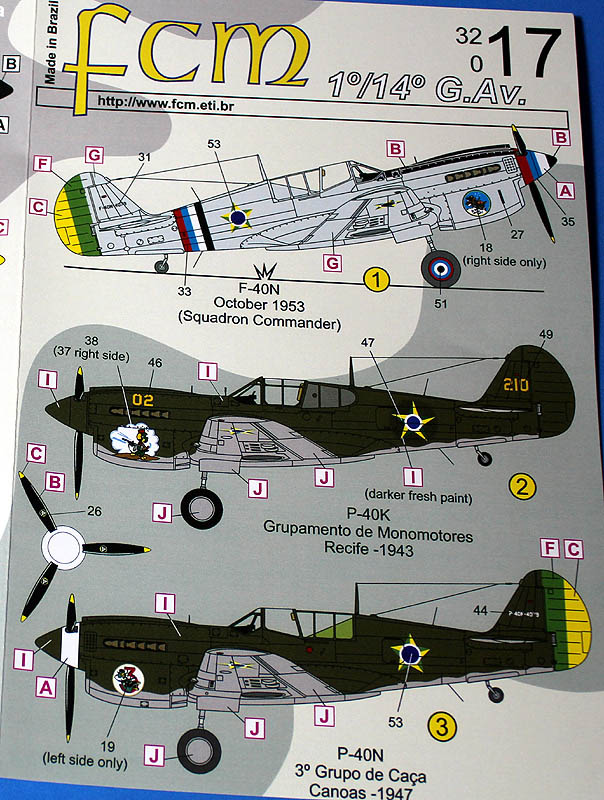 FCM Decals is a well known decal manufacturer from Brazil. Since 2009, the printing has been done by Microscale from USA, enhancing significantly the quality of all FCM range. Although many decal sets from FCM are understandably about Brazilian Air Force aircraft, and world wide civilian aircraft as well, more recently they have extended their range of products to other subjects, and we will be reviewing some of them here at LSP.
But this sheet, 32017, is devoted only to Brazilian AF Warhawks. If you don't know, Brazil received a good number of P-40s during WWII, and they remained in South America to form stateside Fighter Groups from 1942 up to mid-'50s. The set is very well printed, as you would expect from Microscale. The artwork is signed by Felipe Miranda, the man behind FCM decals. Apparently the research is based primarily on the book Curtiss P-40 in Brazil, one of the rare references on the subject.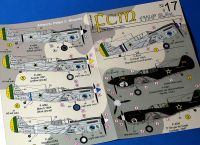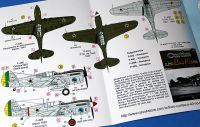 ---
The sheet allows you to decorate up to 3 out of 9 aircraft, but there are BAF stars for only two. One is a P-40K in Olive Drab over Neutral Grey livery, representing the air group based in Recife during 1943. Another camouflaged option is a P-40N from the 3rd Fighter Group based in Canoas in 1947. The other seven aircraft (P-40K, M and Ns, by then called F-40K, M, N) are from Porto Alegre Air Base, circa 1952-53, all painted in natural metal color. Their BAF serials are P-40E 4021, P-40N 4085, F-40N 4079 (a very colorful sqdn. commander a/c), P-40N 4062, P-40N 4064, P-40M 4054, P-40K 4038.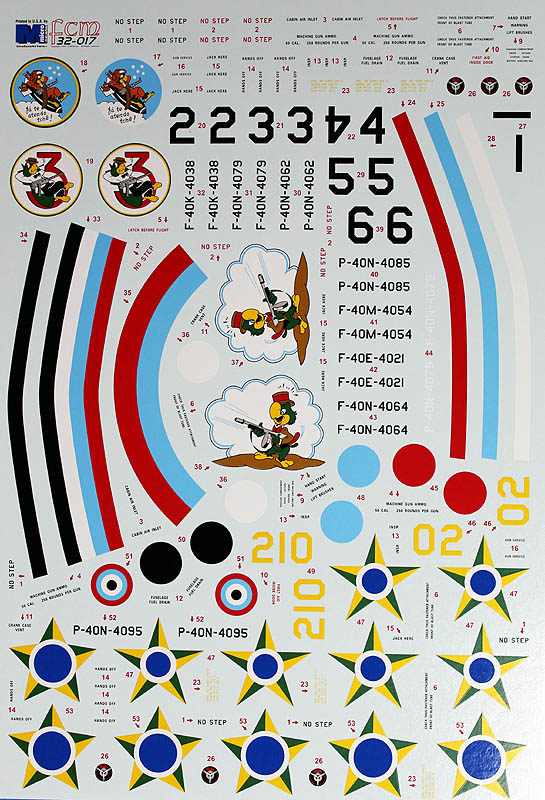 My sample was in perfect register and saturation. The "Joe Carioca" (sic) squadron logos were hand painted in real life, and all three logos are very well detailed in my sheet. This sheet was designed for the Hasegawa P-40 series in 1/32 scale, but certainly can be used in other kits as well.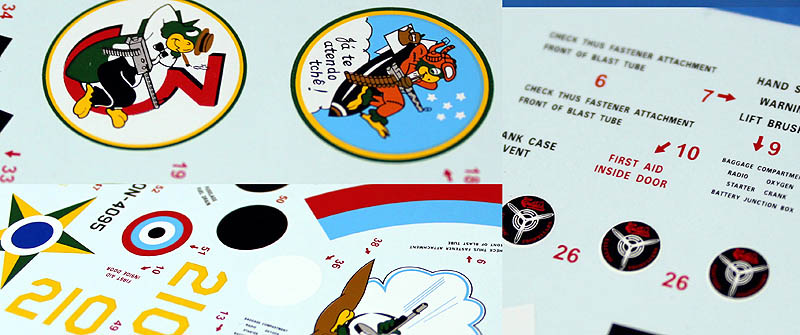 A bonus of this sheet is the stencils and Curtiss propeller logos. They were left in factory English and are easily readable in the sheet.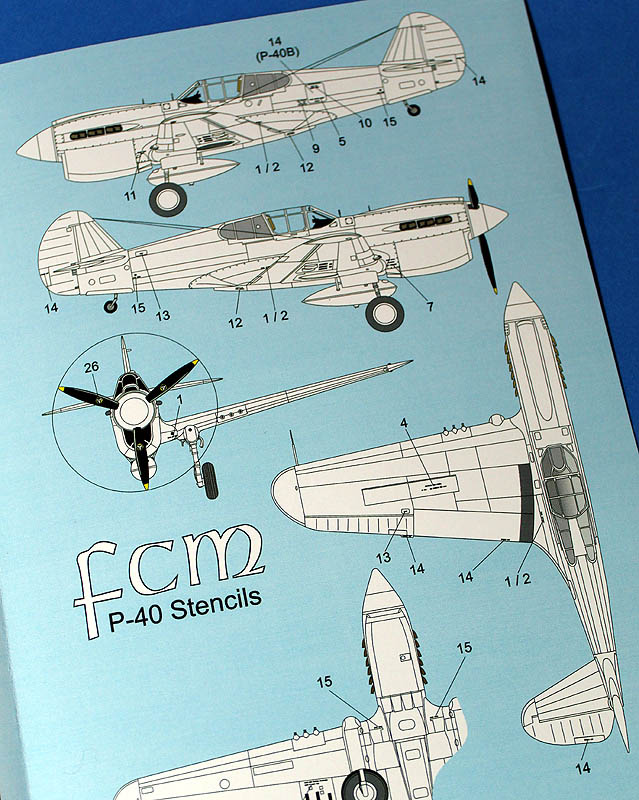 The instructions are easy to read. They come with a stencil placement diagram, and a Federal Standard color table to help modelers to have a starting point regarding colors. No real need for them though, as the camouflaged ones retained their American colors until becoming natural metal.
If you are interested in changing the usual trend of US/British/Russian Warhawks, I would recommend this sheet not only because of the interesting camouflage & markings schemes, but also for its excellent quality.
Highly recommended.
© Rato Marczak 2019
This review was published on Monday, January 07 2019; Last modified on Monday, January 07 2019