ICM | 32003: Polikarpov I-16 Type 29
Reviewed by Mike O'Leary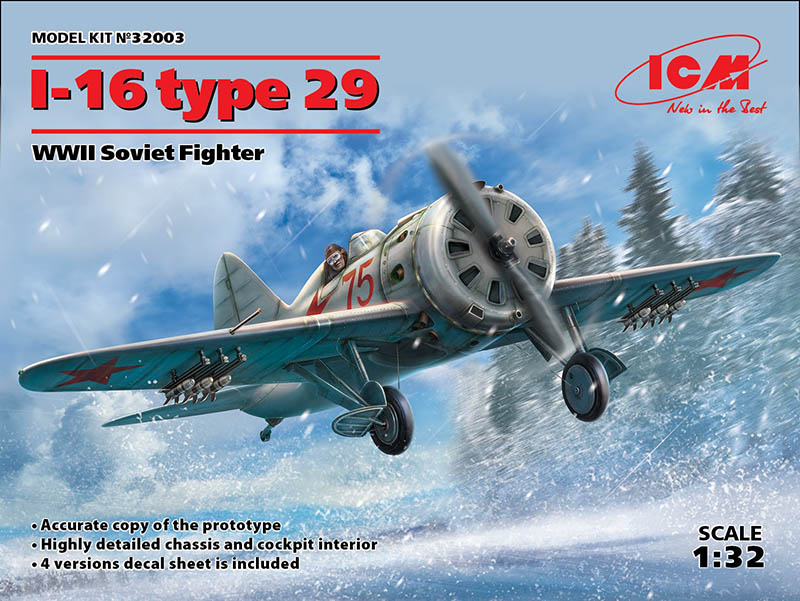 I received the new ICM kit of the I-16 Type 29 Just before Christmas, and have finally had a chance to sit down to write a review. So first, a big Thank You to Hobbylink Japan for the kit. ICM has done a nice bit of work on this variant of the I-16. Four sprues of parts (plus one for clear parts) molded in a medium grey. Sprue gates are well laid out, and it is apparent there was consideration given to where the gates land for specific parts. More on this later.
The instructions are in a large booklet type format, with a brief history, specifications, and color notes for Tamiya and Revell paint. All notes are in Ukrainian and English. There is a sprue layout and ten pages of assembly diagrams. The diagrams are well done and easy to follow. The last two pages are in full color and show paint schemes and markings for four aircraft one in a Winter scheme. A nice touch is the designated units for each paint, and marking scheme.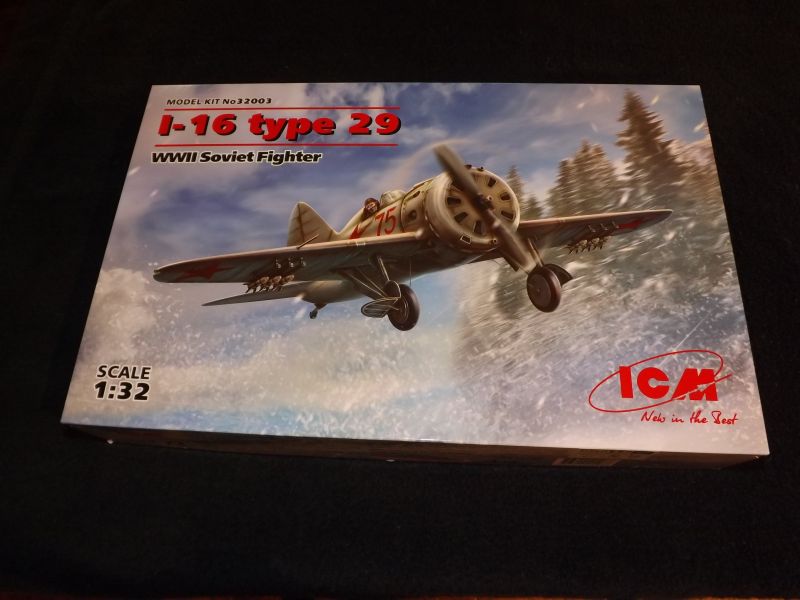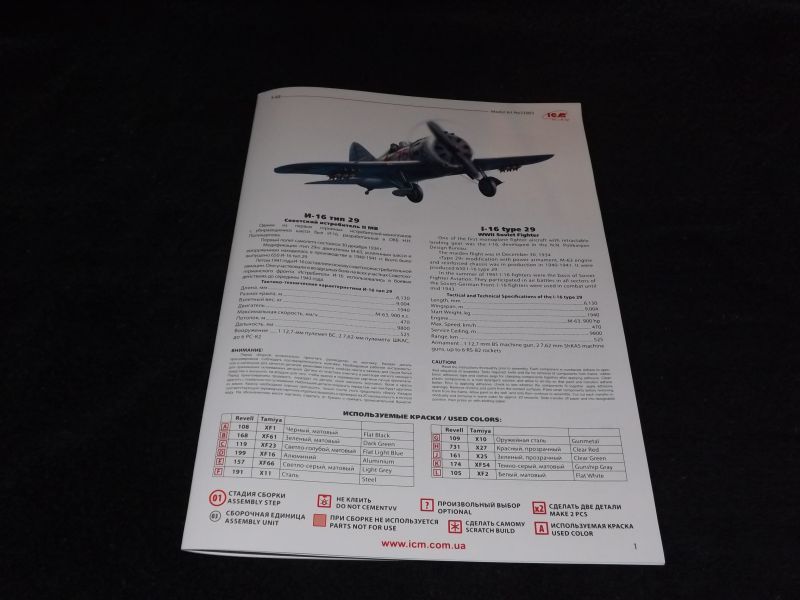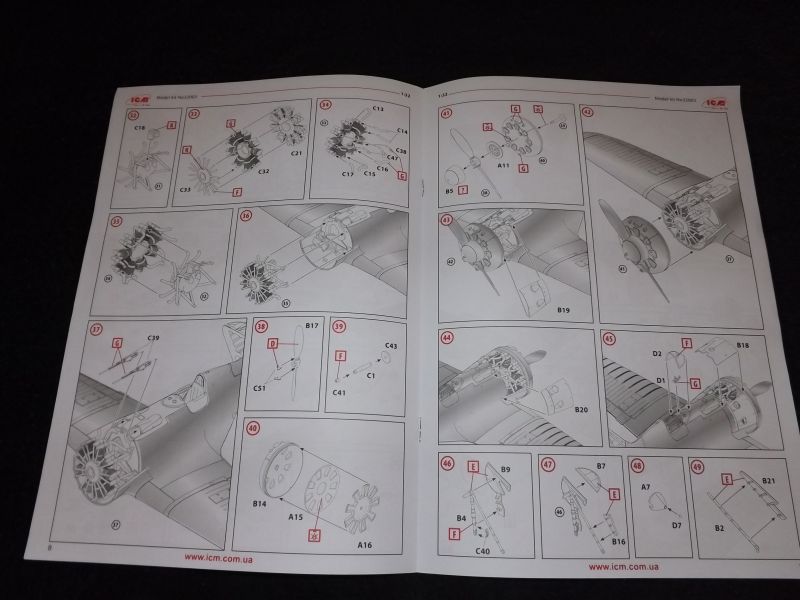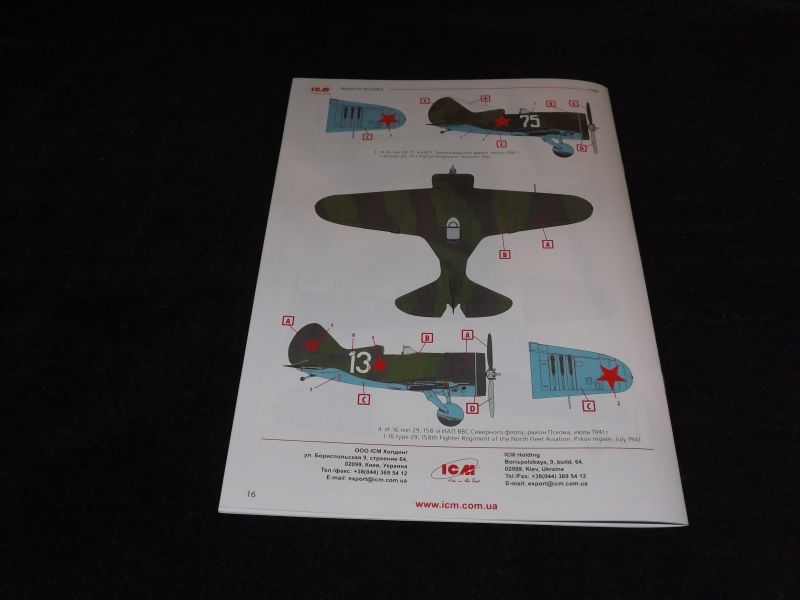 Sprue A
Sprue A is the fuselage, tailplane and flying surfaces, some cowl parts,and wheels. The fuselage is well molded and has delicate surface detail, as well as rib detail in the interior. There are a couple of ejector pin marks, but they are at the bottom the cockpit space by the floor. A thoughtful touch. The rudder and tail feathers have delicate fabric surfaces and are molded in such a way as to make removal easy and parts clean up straightforward. This is typical of all sprues. ICM's moldings are on par with any top of the line kit.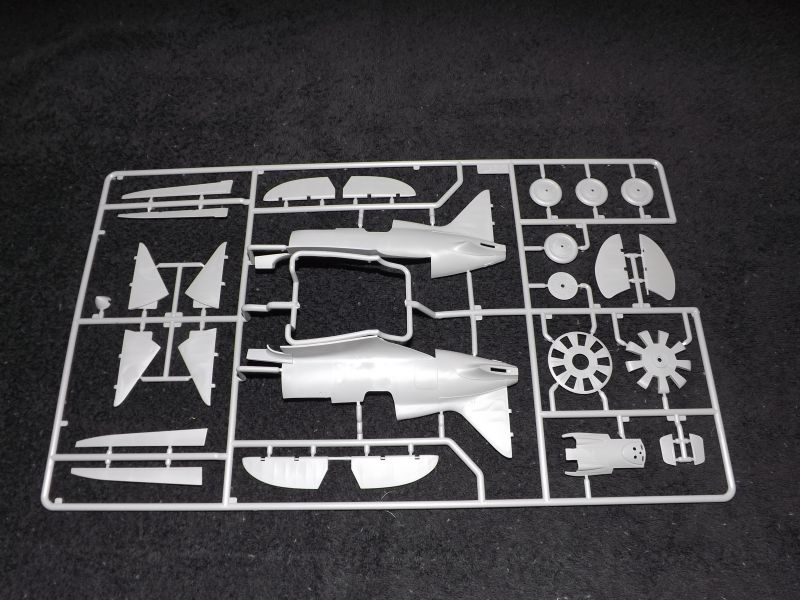 Sprue B
Sprue B is the main wing, some cowl parts, undercarriage doors, and struts. Again, typical for this kit, all fabric surfaces are restrained and all raised surface detail looks to be appropriate for the scale. All surface detail is very clean and tight. The cowl parts measure out at .040 thick. Some may want to thin them a bit, but they look good to my eye. All parts are molded so there are no ejector pin marks; the exception is undercarriage doors, and they are slight.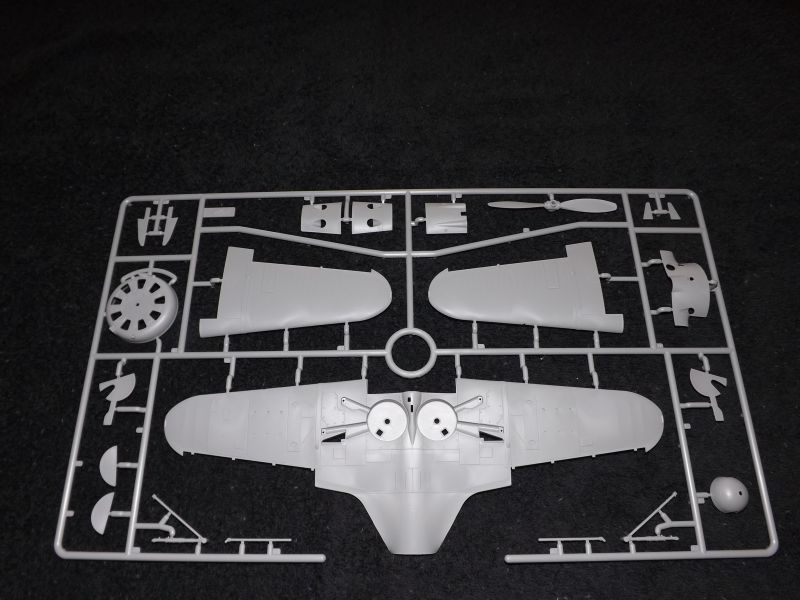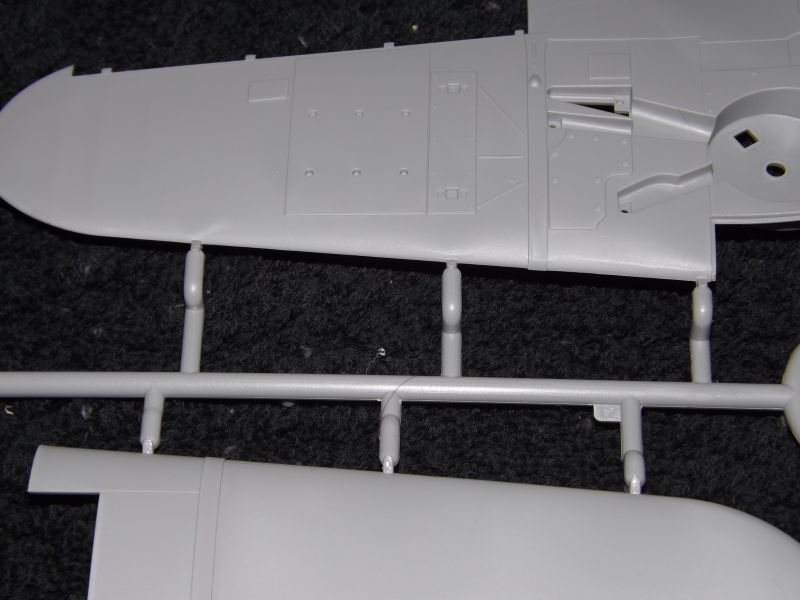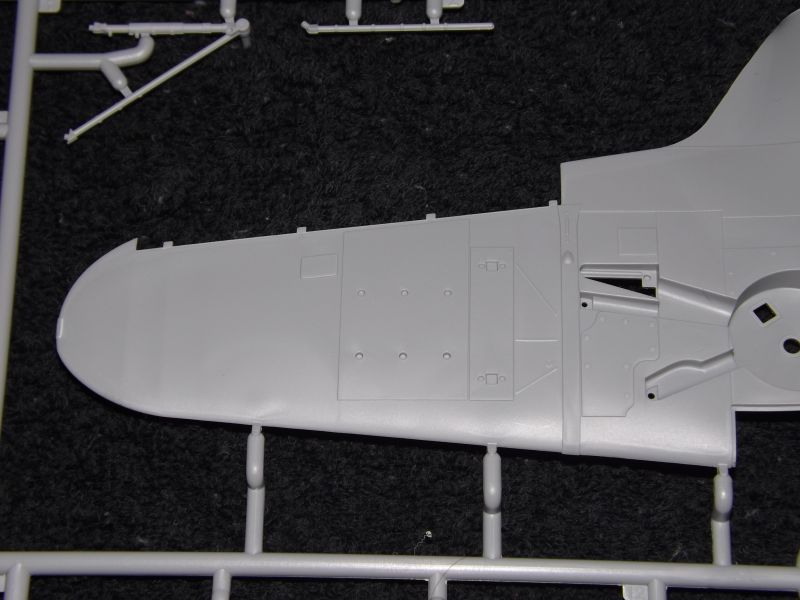 Sprue C
Sprue C is the engine components, bulkheads,and cockpit parts. The engine is around 10 parts, all clean. The cylinders are molded with the sprue gates on the cylinder heads, and the cooling fin detail is very delicate and tight. I'm thinking that a razor saw will be the best way to remove parts due to the delicate nature of the sprue gates. Again, no real ejector pin marks are visible, attesting to the thoughtful part layout and orientation. The cockpit is comprised of around 20 parts, and looks busy enough when complete. There is always room for added detail, but the provided detail looks good. Note that there are no PE parts for this kit, so you will have to source seatbelts. The instrument panel is clear, and is intended to have the provided decal to represent the various instruments. My kit had nice instrument decals that were in register, and look the part.
Sprue D
Sprue D is essentially underwing stores. You are offered two fuel tanks, or underwing rockets. Note that the instructions have a set of ailerons "not for use". There are two sets: one has a sort of blast plate molded which I'll guess is for the rocket-firing variant; not good to shred ones ailerons in flight. The other is a more standard configuration. The wee rockets have very thin fin stabilizers; close to PE thin. The rails again are delicate and clean. Underwing tanks are two parts, with nice mounting points.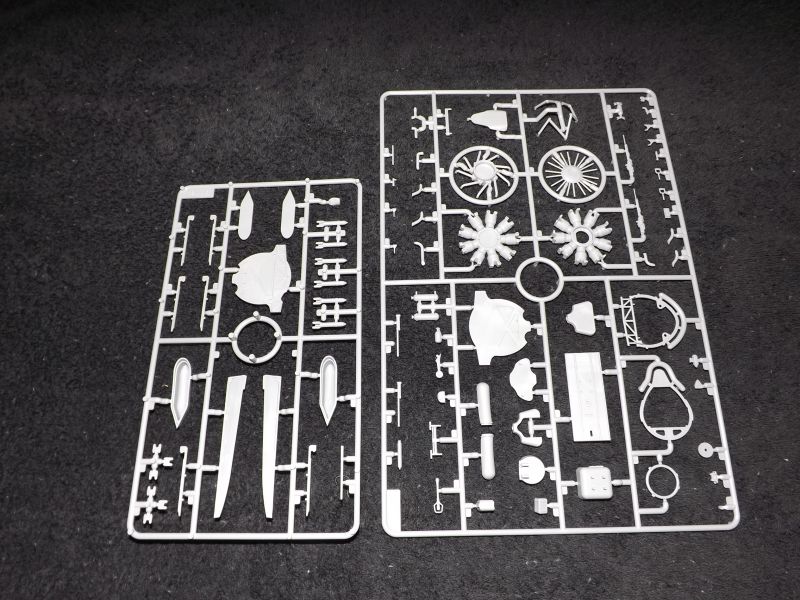 Clear Parts and Decals
Clear parts are thin, well shaped, and, well, clear. Some wee navigation lights are included. Decals are pretty straightforward. markings for four aircraft, and a representative camouflage scheme, typical of VVS planes in the 1930s, and early 1940s.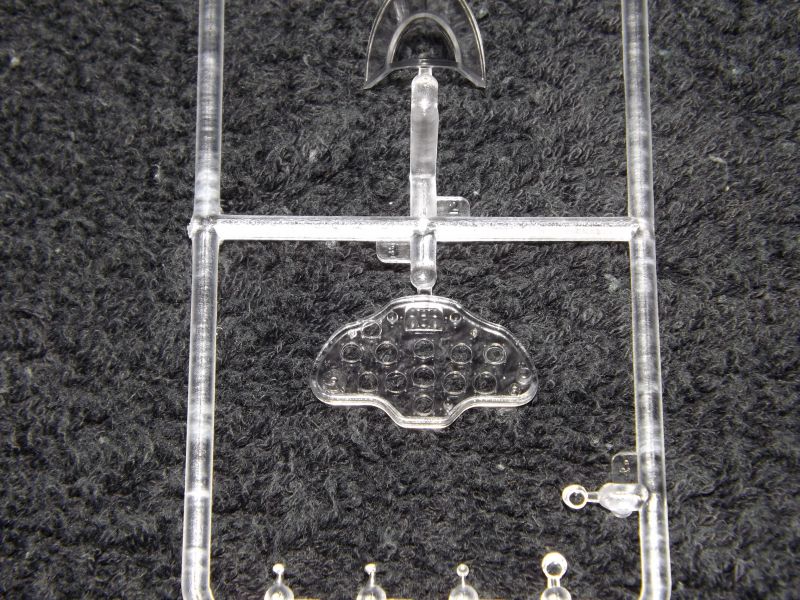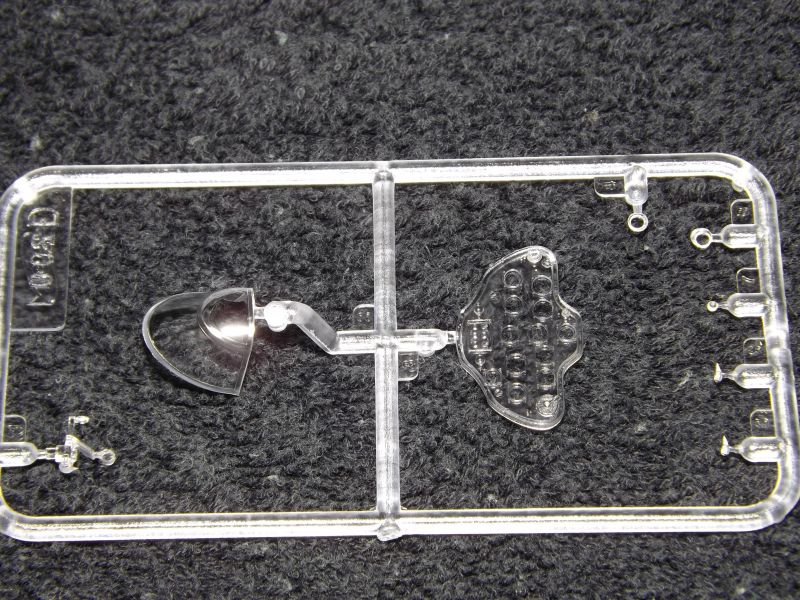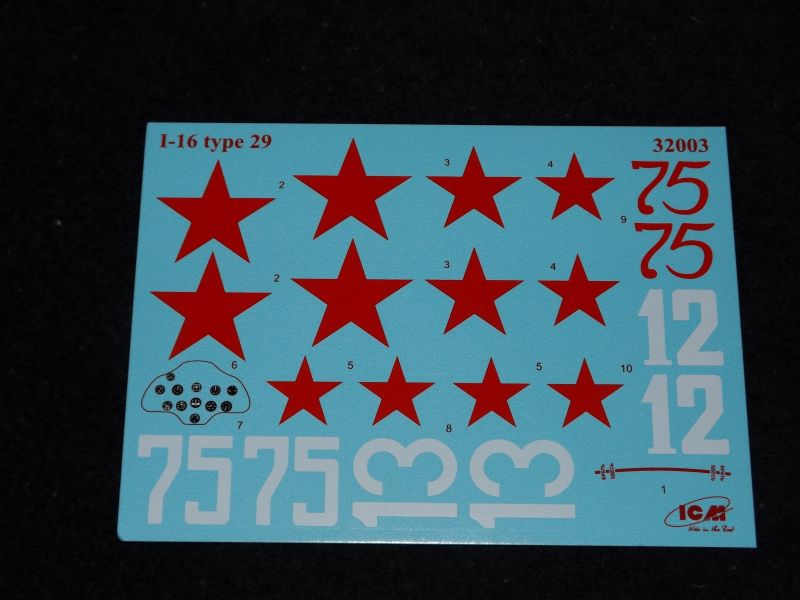 Conclusion
ICM has done a fine job on this well known VVS plane. Delicate parts, clean, crisp moldings, thoughtful parts layout with attention to sprue gate and ejector pin attachment, and a nice decal selection. The parts layout and orientation are well planned. I'd have liked to seen some PE seatbelts in the kit, as that detail would really enhance what you get in the box. This is a very small plane, and should build up nicely out of the box. Some will want to add small details such as belts, and engine wires, but it really doesn't seem to need to much more to look good in a collection.
Many thanks to HobbyLink Japan for the review kit, which can be purchased via the following link:
ICM 1/32 Polikarpov I-16 Type 29.
© Mike O'Leary 2019
This product is available from the following LSP sponsors
This review was published on Friday, January 11 2019; Last modified on Friday, January 11 2019