Attitude Aviation As | BUC-32002: Hispano HA-1112-M1L Conversion
Reviewed by Kevin Futter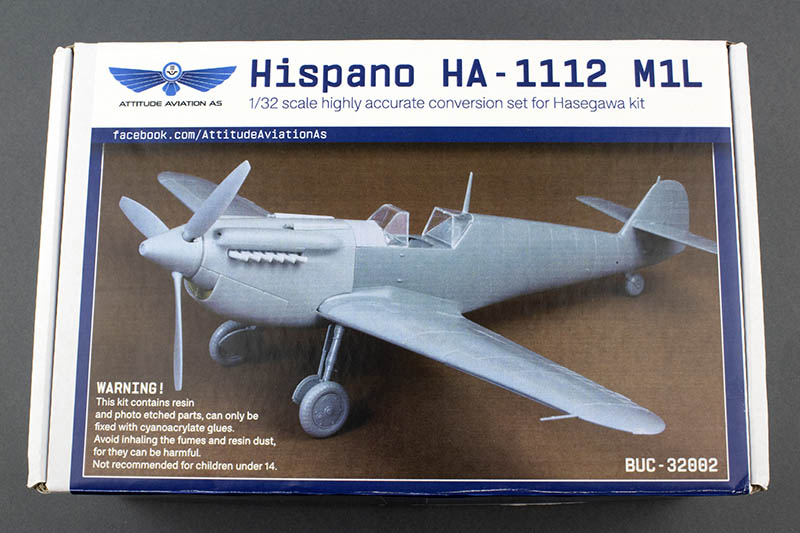 The Hispano HA-1112-M1L Buchón was a derivative of the Bf 109G built in Spain post-WW2, and famously used in the 1969 film Battle of Britain. Quoting from the relevant Wikipedia page:
The final variant was the HA-1112-M1L Buchón (Pouter), which is a male dove in Spanish. It first flew on 29 March 1954 with a 1,600 hp Rolls-Royce Merlin 500-45[4] engine and Rotol propeller, both purchased as surplus from the UK.[4] This engine had a chin intake, that altered the lines of the Bf 109's airframe. It was an improvised assembly of outdated components but this was appropriate for the intended purpose of controlling Spanish colonial territories in Africa, where more sophisticated technology was both unnecessary and unavailable in isolated Spain at the time. It carried two 20 mm Hispano-Suiza 404/408 cannons and two Oerlikon or Pilatus eight-packs of 80 mm rockets and remained in service until 27 December 1965.
Attitude Aviation As is a new aftermarket vendor, and as far as I know, this conversion kit is its first product. The designated target kit is the Hasegawa 1/32 Bf 109G-2 through to G-6 series. Most of the resin parts have been designed with CAD, and masters 3D-printed by SBS Model in Hungary.
The conversion kit contains the following:
35 resin parts
2 small photo-etch frets
1 small instruction booklet
They're housed in a sturdy box, with parts grouped into resealable bags, and wrapped in bubble wrap: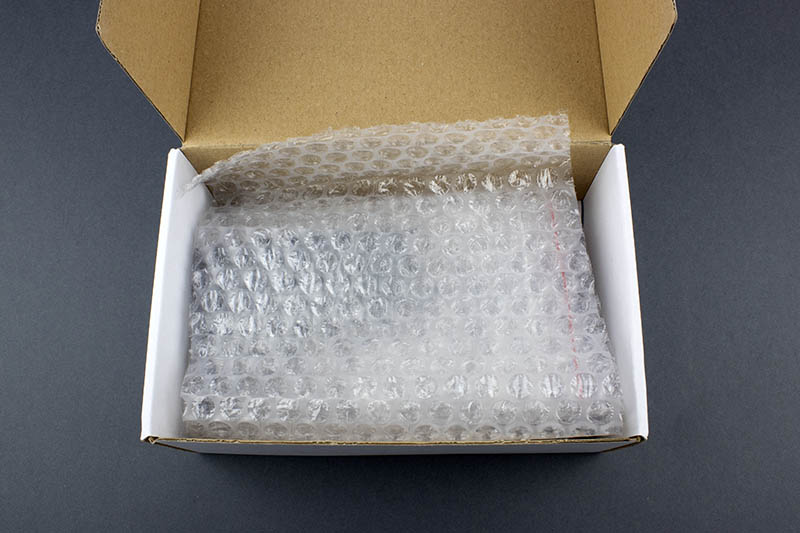 The photo below gives some indication of the depth of the box, and also some more views of what the completed conversion might look like: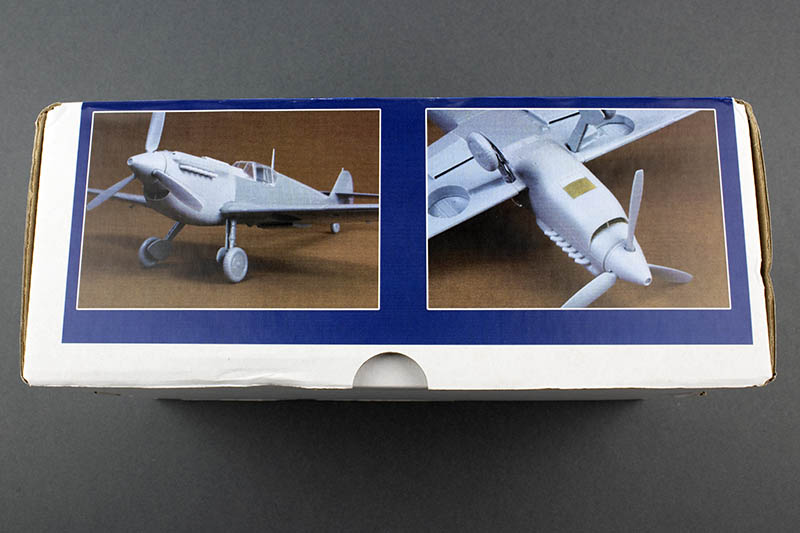 Let's take a closer look.
Resin Parts
The resin parts are impressive, being crisply cast, intelligently moulded, and free from any obvious flaws. The conversion's centrepiece is obviously the new nose, which is hollow-cast in three separate pieces: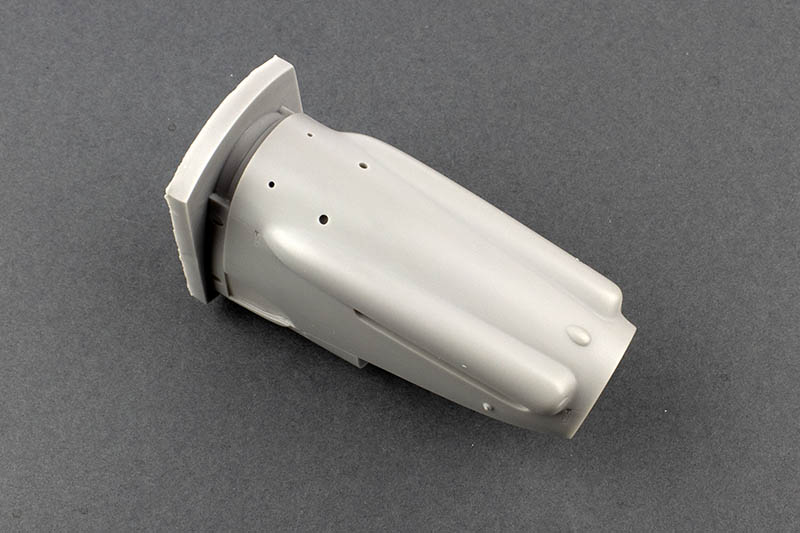 ---
There are locating pins and corresponding holes moulded into the upper and lower parts to ensure alignment during assembly, which is a nice touch.
Along with the new nose, no less than four different spinners are provided, along with alternative propellor bosses that support either three or four blades. Additionally, three different styles of spinner backing plates are provided.
---
Again, casting is excellent, as is the level of moulded-in detail. Needless to say, you'll have to examine your options carefully when choosing which combination of spinner, backing plate, and propellor blades to use! There's a note in the instructions, however, that if you're choosing a three-bladed option, you'll need to round off the tips of the blades to better represent a Hamilton Standard profile.
A new cockpit tub is provided, and it's exquisitely moulded in a single piece: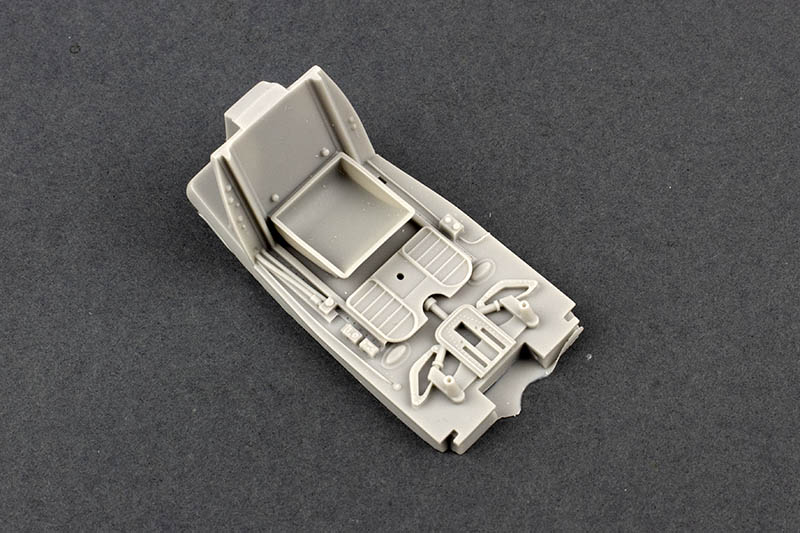 The remainder of the resin pieces represent various detail components required to complete the conversion:
---
As you can see, new exhaust stacks are supplied, and they have their ends hollowed out.
Photo-Etch Parts
Two small photo-etched frets are supplied—one in colour containing a replacement instrument panel, and the other in plan brass containing a radiator screen and hatch cover.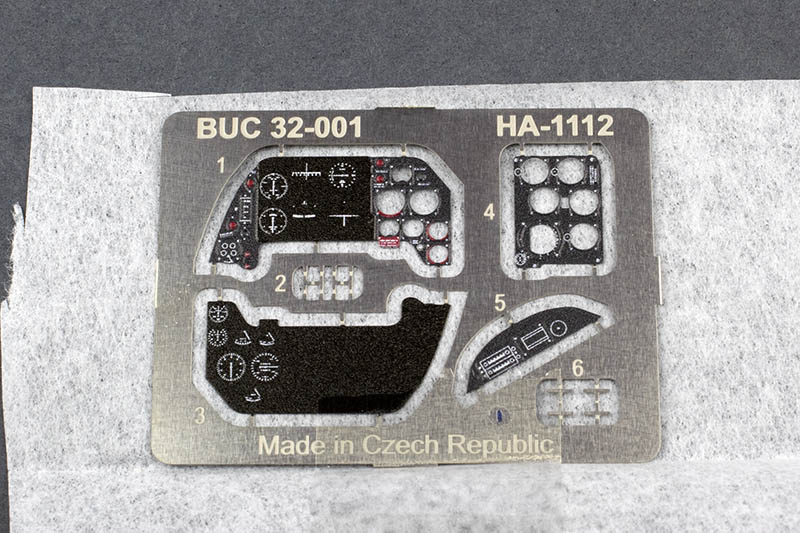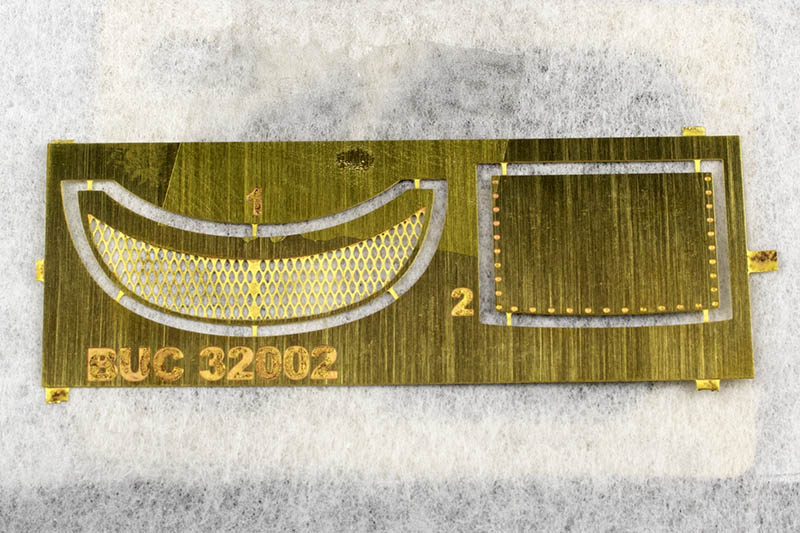 Presumably the pre-printed fret is supplied by Eduard, but no vendor is stated on the fret itself. The photo-etched panel needs to be added to the kit part, suitably modified to take it.
Instructions
The instructions are supplied as a small, folded booklet, and are probably the weakest aspect of the conversion set.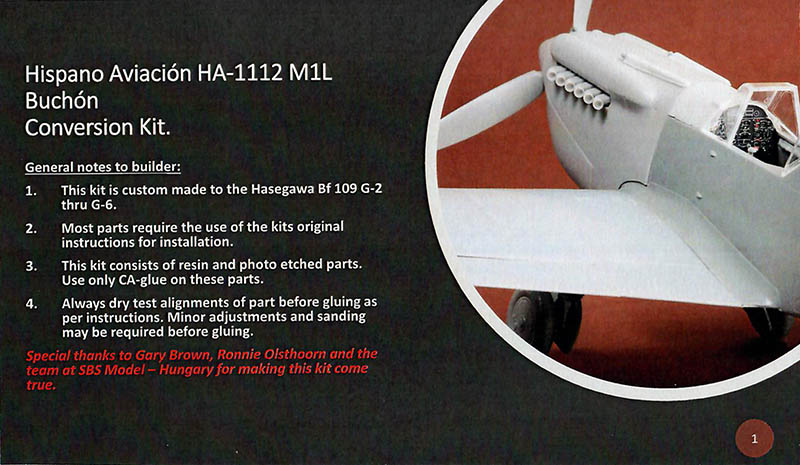 They consist mainly of black-and-white build progress photos, annotated with written instructions. They're functional enough, but not up to the same excellent standard as the rest of the set.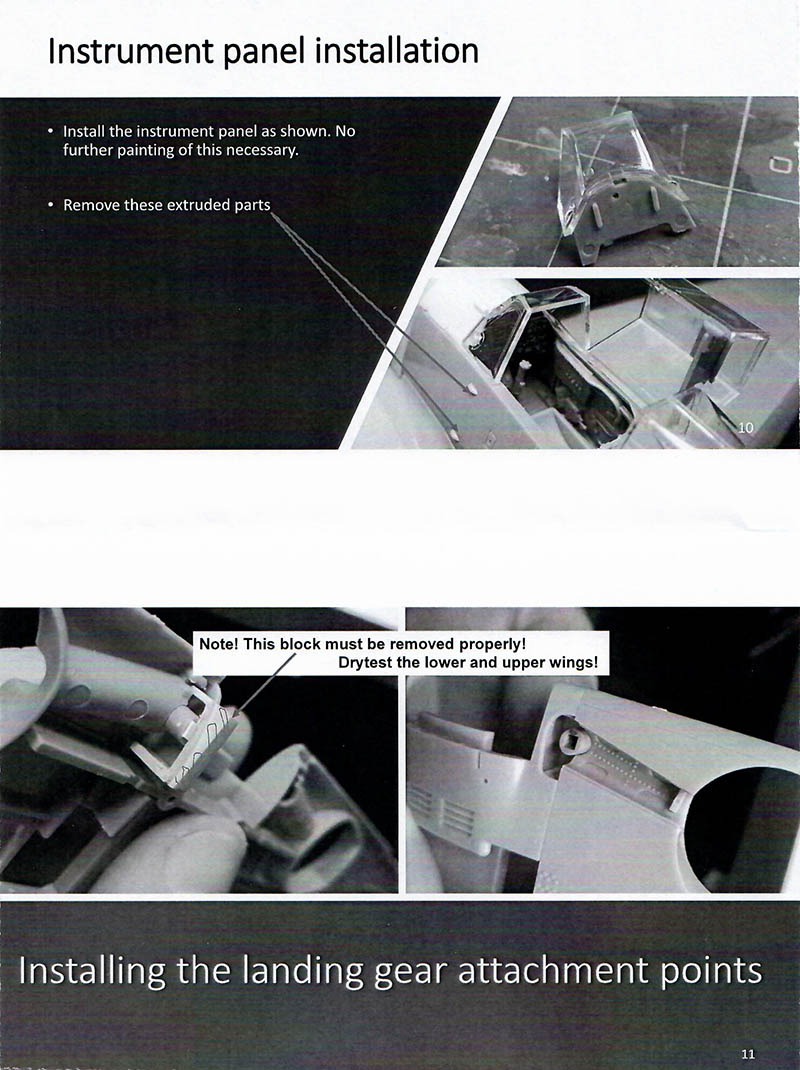 The booklet itself consists of roughly cut paper sheets, printed on both sides, and folded into a loose booklet format. No binding or stapling is used, so make sure none of the sheets slips out and away!
The last page of the instruction booklet features a trio of suggested painting schemes: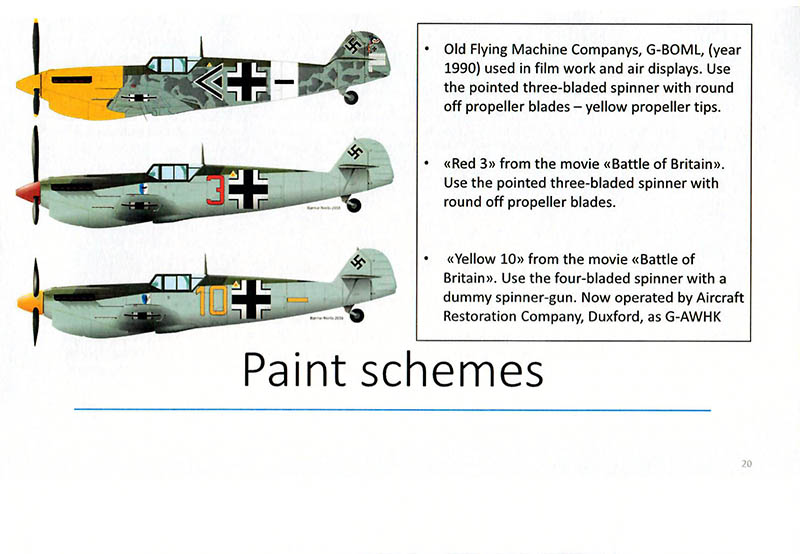 Note that no decals are supplied with this conversion set, but a set that provides markings for the three schemes above is available to purchase separately: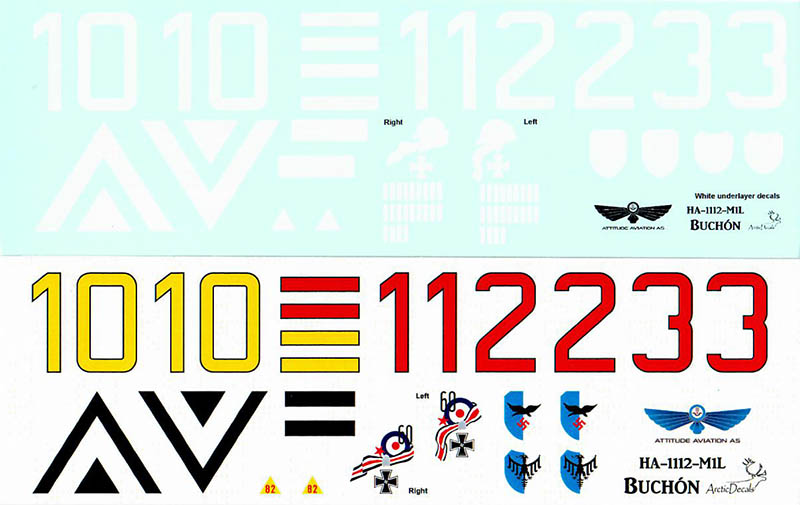 Printed by Arctic Decals, they provide markings for three faux-Luftwaffe schemes, two of which are from the movie Battle of Britain. A sheet of white underlay decals is also provided, which is a nice touch. If your markings preferences lie elsewhere, you're on your own, unfortunately.
Conclusion
This is an excellent conversion set, featuring top-quality resin parts, photo-etch parts where appropriate, and plenty of options. It's let down only by the relatively lacklustre instructions and the lack of included decals. Neither issue is a show-stopper, as the instructions are perfectly functional, and it's common for conversion sets not to include decals. In this case, I suspect most modellers will want to depict an in-service machine, and in that case you'll have to source your own markings. But if you're keen on a movie star scheme, then at least the company has you covered.
The real test of this conversion set's quality will be how well it fits, and how easy it is to execute, and obviously an in-box review such as this can't make that determination. Judging by the quality of the design and engineering aspects of the set, however, I'm confident that buildability will be of an equally high standard.
I'm thoroughly impressed by this set, and highly recommend it! I'll be building mine once I've obtained a donor kit, so look out for a build thread in the forums soon.
Thanks to Attitude Aviation As for the review sample.
© Kevin Futter 2019
This review was published on Saturday, January 12 2019; Last modified on Saturday, January 12 2019