FCM Decals | 32022: VAQ-132 Scorpions
Reviewed by Rato Marczak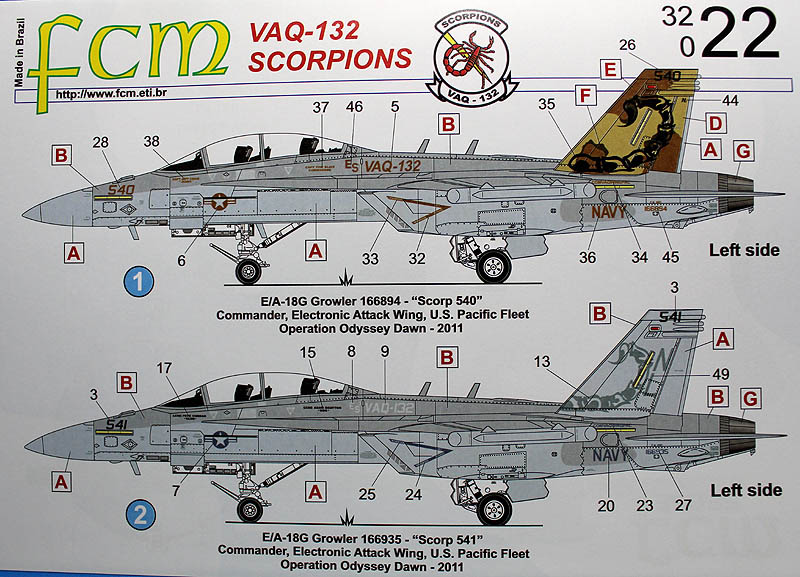 FCM Decals from Brazil brings us another decal sheet in 1/32 scale. This time, sheet 32022 is devoted exclusively to E/A-18G Growlers of VAQ-132 Scorpions (official link: https://www.vaq132.navy.mil/) used during operation Odyssey Dawn.
Operation Odyssey Dawn was the code for the U.S. military operation in Libya to enforce UN Security Council Resolution 1973 during March 2011. During that deployment, VAQ-132 became the first to employ the AGM-88 HARM in combat from the Growler.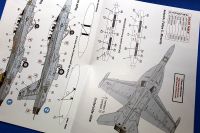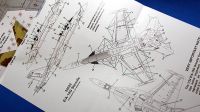 ---
The first option of the sheet is the E/A-18G BuNo. 166894 Scorp 540. The interesting thing of this option is the sand/dark earth low-viz scheme, not very common among our decal offerings. Scorp 540 has the camouflaged vertical stabilizers with the characteristic scorpion tail markings of the squadron. Very nice one.
The second option is the E/A-18G BuNo. 166935 Scorp 541 in the more common gray low-viz scheme.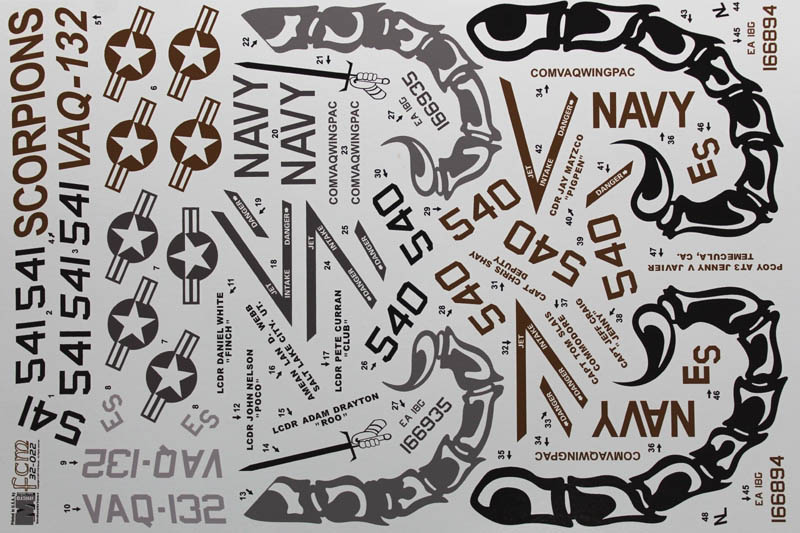 FCM decals are printed by Microscale from USA, so you can expect perfect register and saturation, and my sample was no exception. The instructions are easy to read, and includes stencil placing plans. There is a big sheet of stencils to apply (all readable), many of them for the external fuel tank and the AN/ALQ-99 jamming pods. Federal Standard color calls are used. The artwork is signed by FCM's Felipe Miranda, as usual.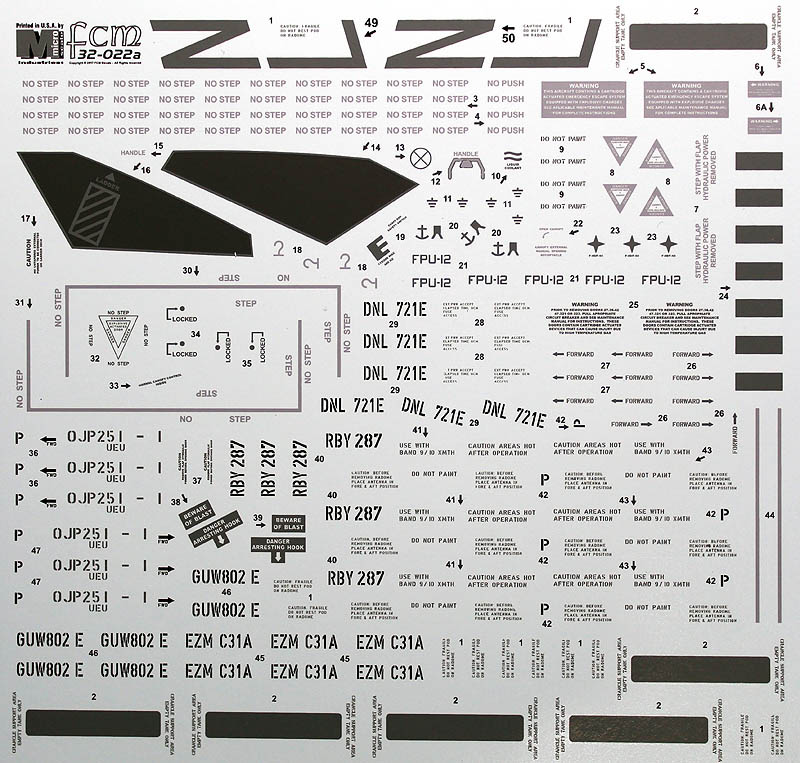 There is only one game in town for 1/32 Growlers, the Trumpeter kit. It is a good kit, but the FCM instructions point out accuracy issues that you have to take care to be really faithful to the E/A-18G. Nice touch!
In general we are not plenty of 1/32 scale decal options when it comes to recent military operations around the world. If you want to depict a real modern military jet, this is a nice option.
Hannants carries most decals from FCM catalogue.
Recommended.
© Rato Marczak 2019
This review was published on Friday, February 08 2019; Last modified on Friday, February 08 2019