FCM Decals | 32024: Bf 109 E / F / G
Reviewed by Rato Marczak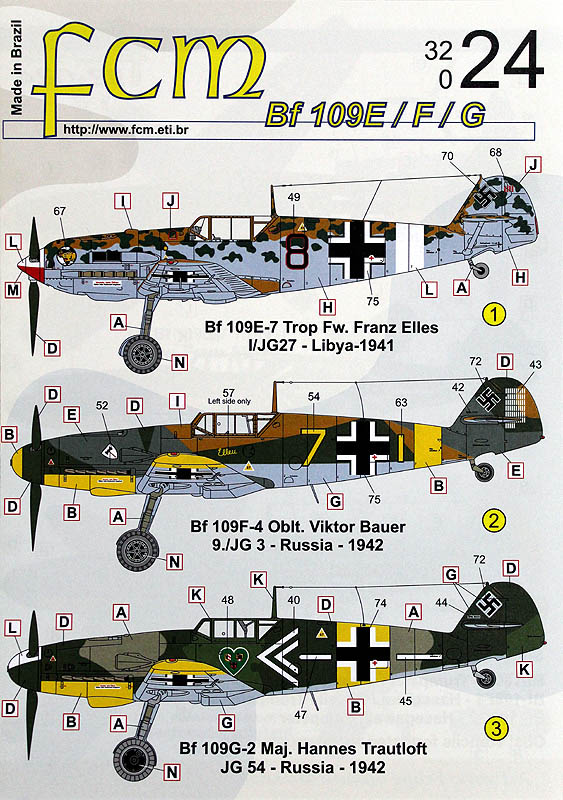 This 1/32 scale decal sheet from FCM Decals covers an all time favorite among modelers: the Messerschmitt Bf 109. But contrary to most decal manufacturers, FCM opted to cover three common versions of the famous Luftwaffe fighter in one single sheet with no less than six different schemes.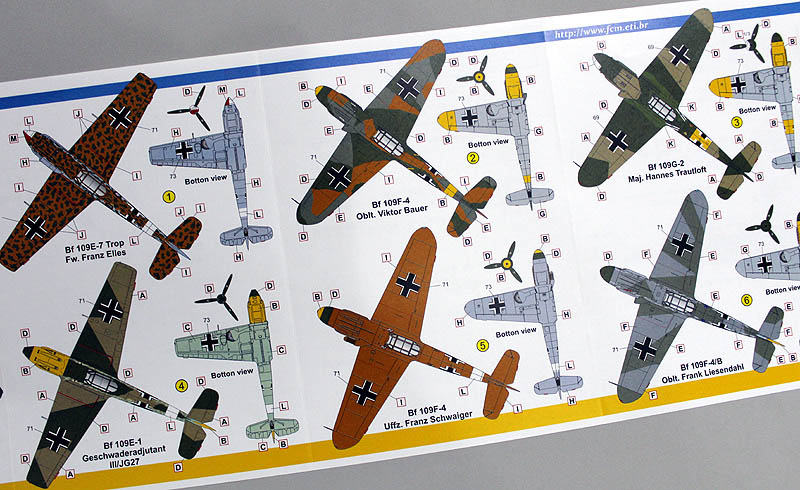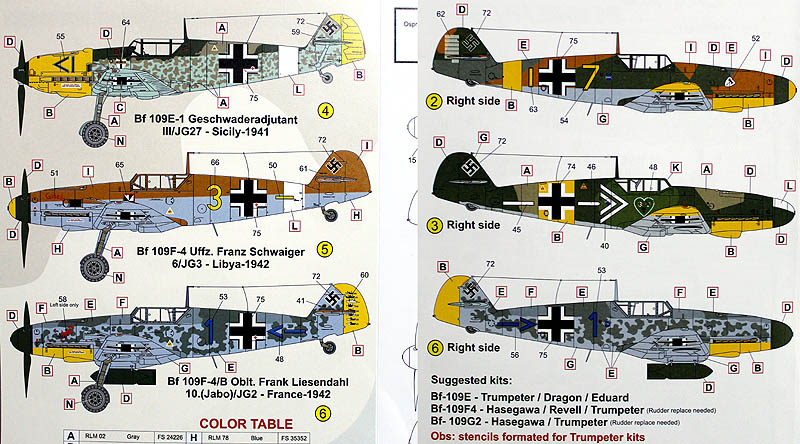 Following the sheet numbering, the six aircraft covered are:
Bf 109 E-7 Trop. Fw. Franz Elles – I/JG 27 – Libya 1941. This is the known 'Black 8' in desert camouflage with a tight RLM 80 mottling.
Bf 109 F-7. Oblt. Viktor Bauer – 9./JG 3 – Russia 1942. Splinter three colors scheme of the famous ace.
Bf 109 G-2. Maj. Hannes Trautloft – JG 54 – Russia 1942. Well known 'Green Heart' mount of Trautloft in Russia.
Bf 109 E-1 Geschwaderadjutant– III/JG 27 – Sicily 1941. Typical Mediterranean scheme.
Bf 109 F-4. Uffz. Franz Schwaiger – 6/JG 3 – Libya 1942. A typical Friedrich desert scheme in RLM 79 and RLM 78.
Bf 109 F-4/B. Oblt. Frank Liesendahl – 10.(Jabo)/JG 2 – France 1942. A nice heavily mottled scheme of a famous Jabo preceding the arrival of the Gs.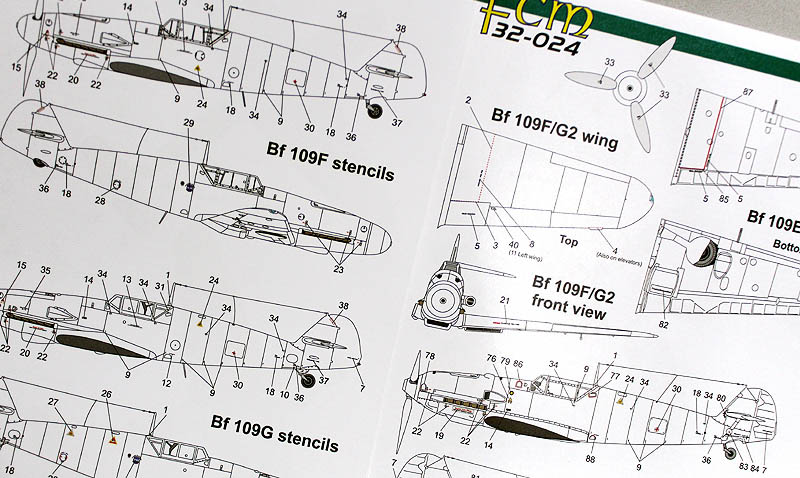 FCM decals are manufactured by Microscale from USA, therefore printed in perfect register and saturation. The instructions are eight well illustrated pages, with nice diagrams and drawings, including stencil placement plans. Federal Standard color calls are used as a reference.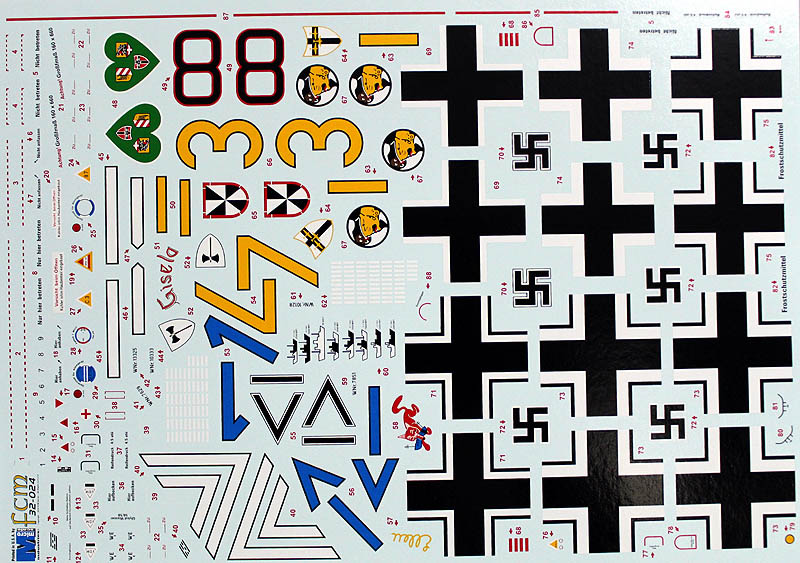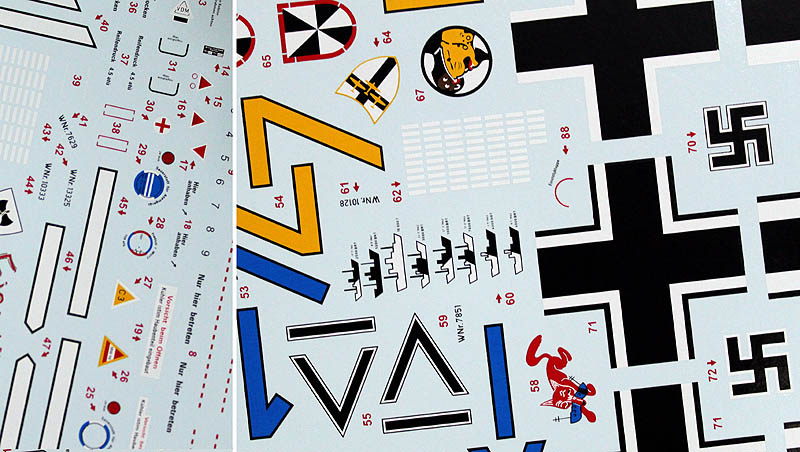 Like I said at the beginning, decal manufacturers commonly group a single aircraft version in decal sheets. FCM has hit a bull's eye here by covering three major versions of the Bf 109 in one single sheet. More value to your money. But not only that, the schemes chosen are really representative of the types and will please most 109 fans in the scale.
For the record, Hannants carries most decals from FCM catalogue.
Highly recommended.
© Rato Marczak 2019
This review was published on Saturday, March 02 2019; Last modified on Saturday, March 02 2019