Verlinden | 1/24 Bf 109G-2 Improvements for Trumpeter Bf 109G-2
Reviewed by Matt Gannon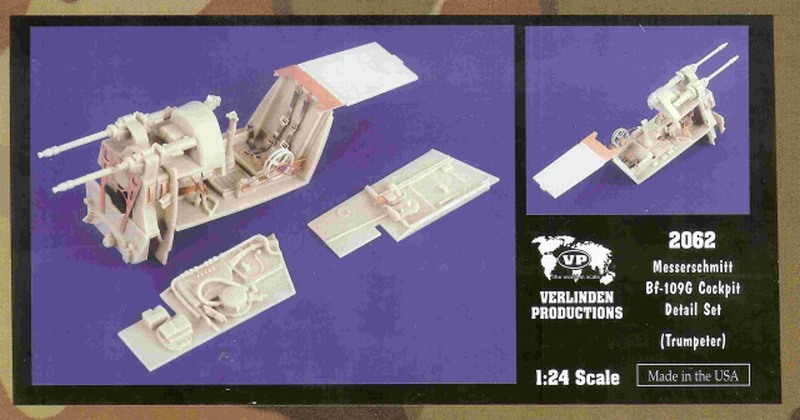 For those who love big injection moulded kits the arrival of the Bf 109G series from Trumpeter was very exciting and presented a number of new opportunities for the large scale modeler. The parts sprues in these series of kits were ostensibly the same with only some of the major distinctions being captured in the different Me109 G marques. Of course, it didn't take long before the shortcomings of making a series of Bf 109G kits overly generic becomes readily apparent to the die-hard 109 modeler. But what the hell, it's not like you won't buy it because its less than perfect!
Currently, there seems to be very few comprehensive aftermarket resin modifications available for the 1/24 Trumpeter Bf 109G series kits. As far as I can tell, Contact Resine is the only company supplying aftermarket components for these large kits. They supply: wheels, control surfaces, prop and spinner. This detail set from Verlinden seems to be the only game in town when it comes to cockpit and engine bay details. The detail kit is suggested for the 1/24 Trumpeter 109G-2 series though parts of it could theoretically fit other G series kits.
Personally I've always thought the OOB Trumpeter 109G series kits looked dreadfully sparse in the engine and firewall areas. By sparse in detail I mean, 'sorry plane undergoing restoration' sparse. The OOB kits seem to be missing a large numbers of easily cast engine detail pieces, the ammo boxes and any structures that are normally attached to the firewall - features which are readily noticeable in such a lovely big kit. But then isn't one of the big attractions of large scale is the potential to add detail? The Verlinden set forms the basis of a more detailed build and challenging experience. One effectively uses the Trumpeter kit as a template to work within.
Here's some photos from the web showing what's meant to be there. If you know the photographer let us know so that fair credit can be given; I confess to saving the pics in a folder only saying what they were and not who took them.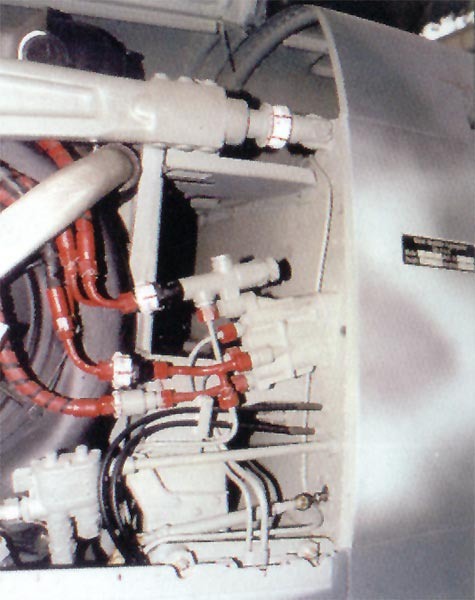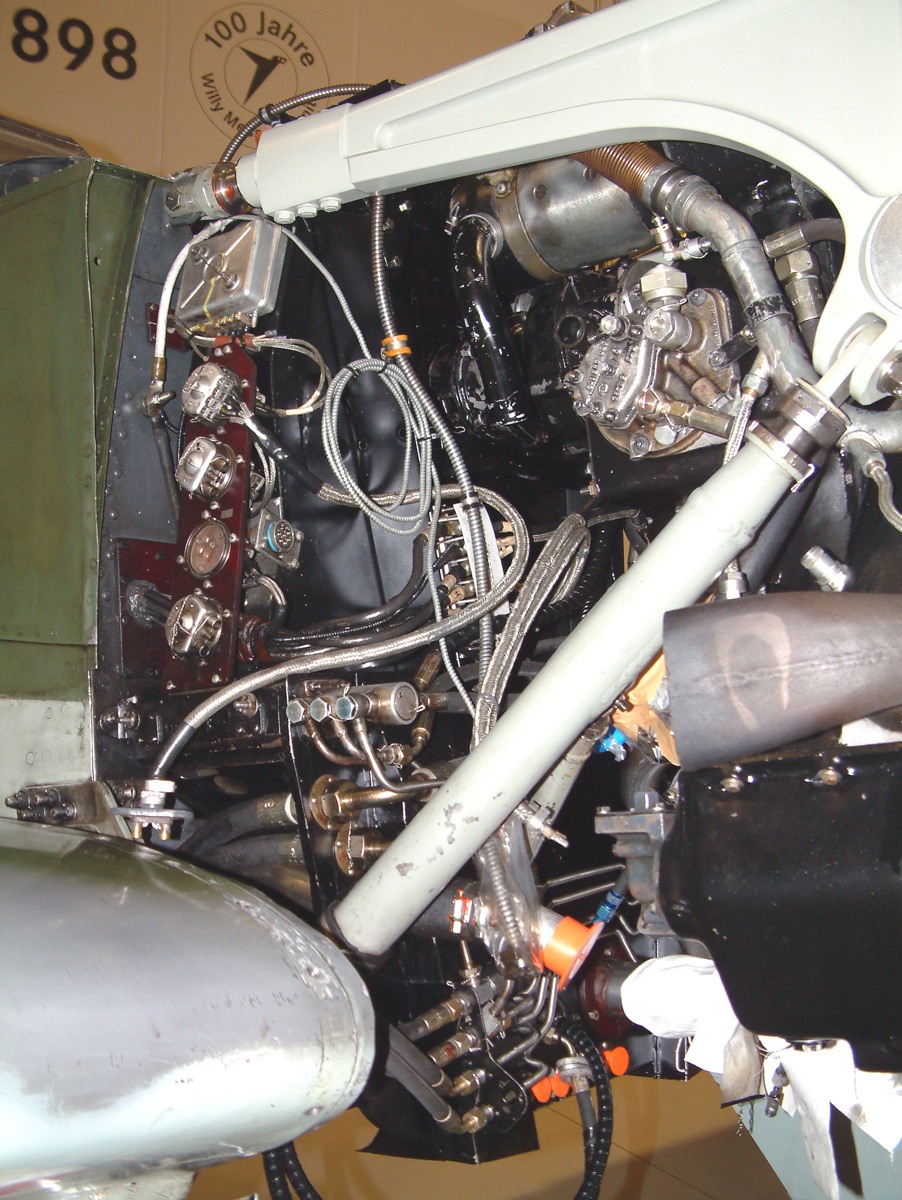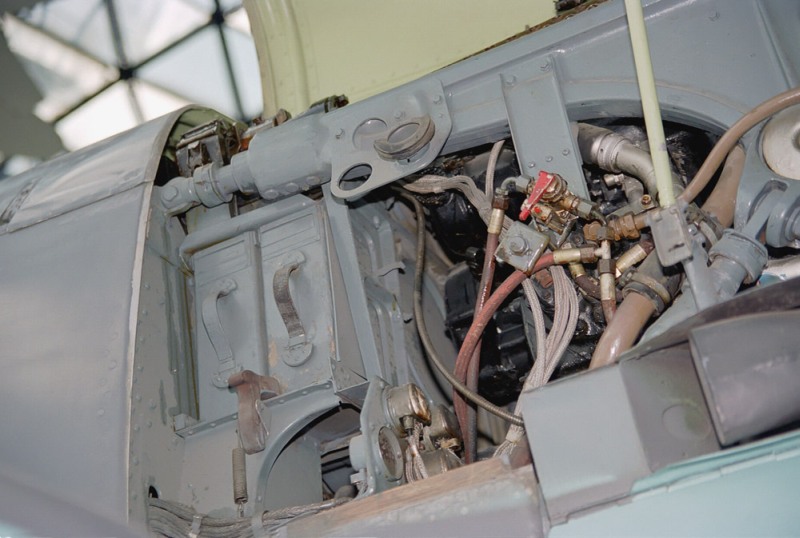 Another Trumpeter Bf 109G issue is the engine position with respect to the firewall, the engines overall size and the incorrect axis of its overall centre line. These issues are often discussed but I've never heard of any available fixes. I think adding details from the Verlinden detail set in these areas along with all the necessary pipes and hoses would somewhat camouflage these errors in kit design and really enhance any Trumpeter 109G kit.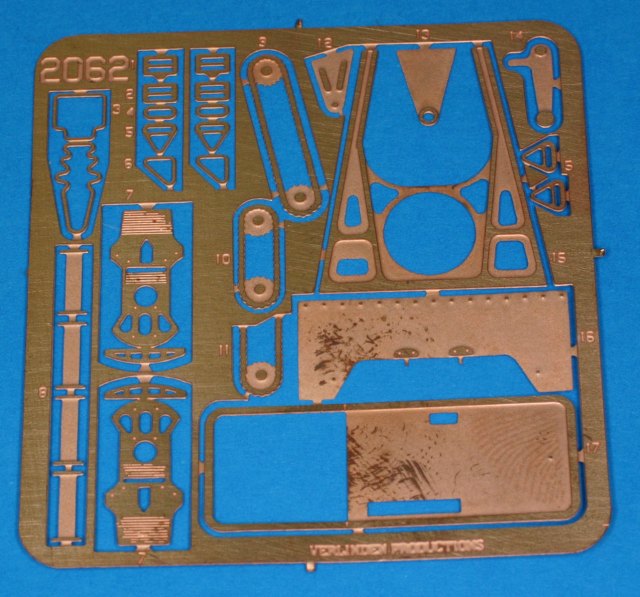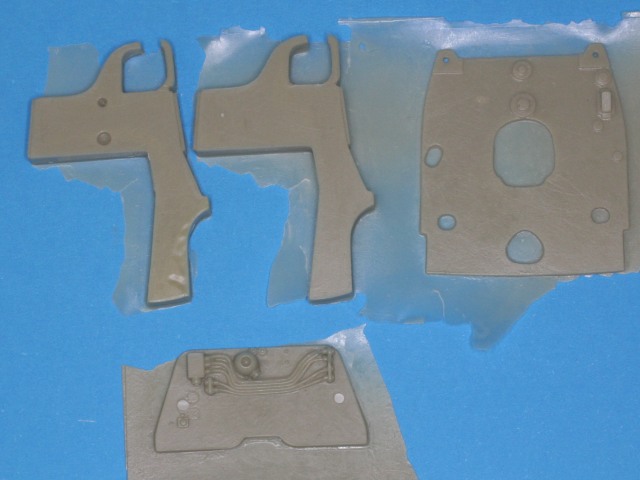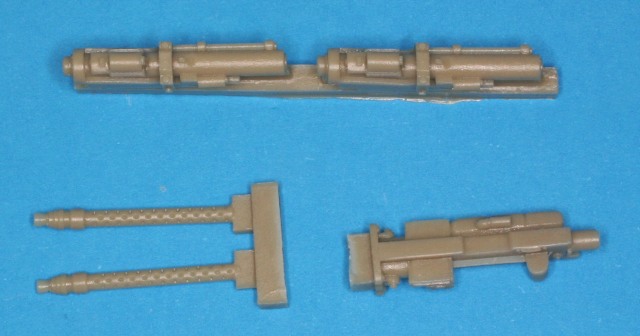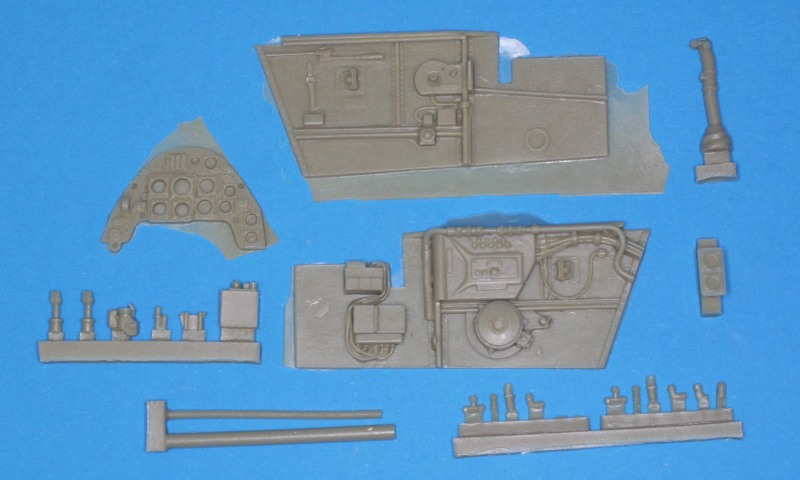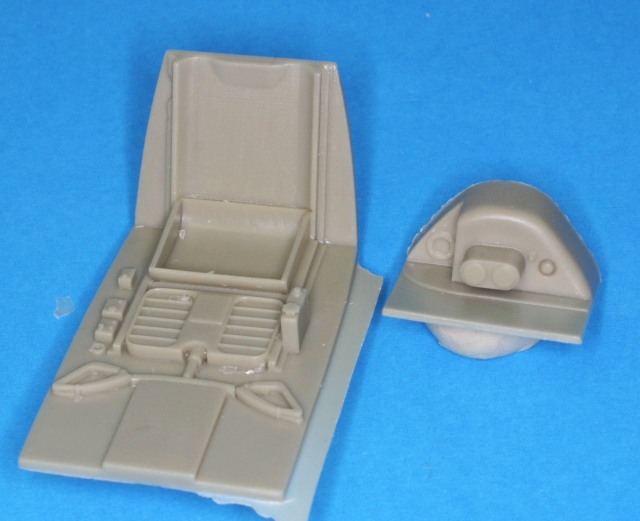 The resin in my Verlinden kit was cast flawlessly and has very sharp detail. There was no cannon cover for the cockpit but a lovely MG151/20 breech to display and create interest beyond the control stick. Overall, the detail set can only improve the look and build interest of your 109. Really careful check fitting, possible modification of resin and or kit parts is recommended in the instructions (i.e. expect the worst and adapt your build technique to suit).
Enjoy the photos to see what you get in the box. Also supplied but not photographed is a nicely printed instruction sheet, some lead for seat belts and a length copper wire.
I obtained my kit from Sprue Brothers who were about the most reasonably priced and delivered great customer service. I'm glad they sponsor LSP and well worth a browse as their aircraft bargain bin can often yield a couple of nuggets.
© Matt Gannon
This product is available from the following LSP sponsors

This review was published on Saturday, July 02 2011; Last modified on Wednesday, May 18 2016