Zactomodels | AIM-120 AMRAAM Missiles
Reviewed by Brian Leitch
Accessory/kit type: AIM-120 AMRAAM Missiles - Resin - Each set includes 2 complete missiles. Also included are optional exhausts and nosecones for training versions (CATM).

Where to buy: via https://www.zactomodels.com.
Here for review, we have the new Zactomodels resin AIM-120 AMRAAM Missiles.
Zactomodels new AIM-120 AMRAAM Missiles are about as well done an AM product as you can find available today. When you go to purchase Zactomodels AIM-120 AMRAAM Missiles, you can choose from two different available packages:
- AIM-120A/B AMRAAM Missiles = Z32059
- AIM-120C AMRAAM Missiles = Z32060
Packaging
Chris, who runs Zacto models has done an excellent job with these, and the overall look and packaging is as expected when you order first rate AM replacement parts. My AIM-120 missiles came in a smaller but very sturdy cardboard box, with each set of various missile parts groups packaged neatly away in their own little compartments, then surrounded by more packing material: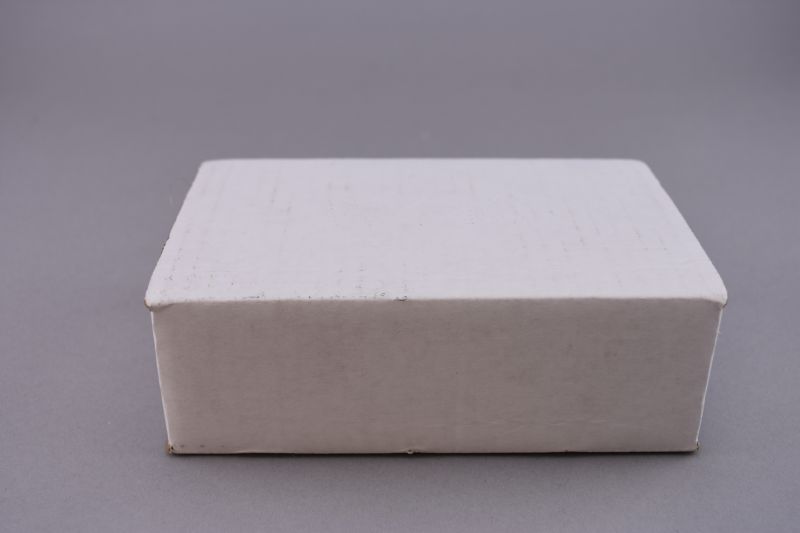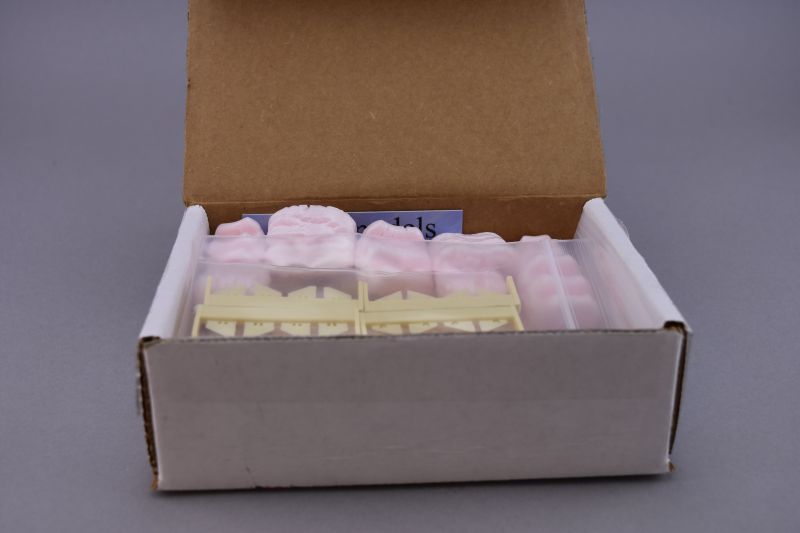 The way Zactomodels has packaged these small delicate parts has to be commended. If you are an experienced modeler, you know how easily these kind of small and very delicate parts can get broken, even in shipping prior to receiving them. No issue with broken parts here, as not only are each grouping of parts in a clear thick resealable bag, but each bag has been crimped to create smaller pockets within each bag to make sure none of the parts get slammed around, or are shifting about on top of each other. Well done on this for sure: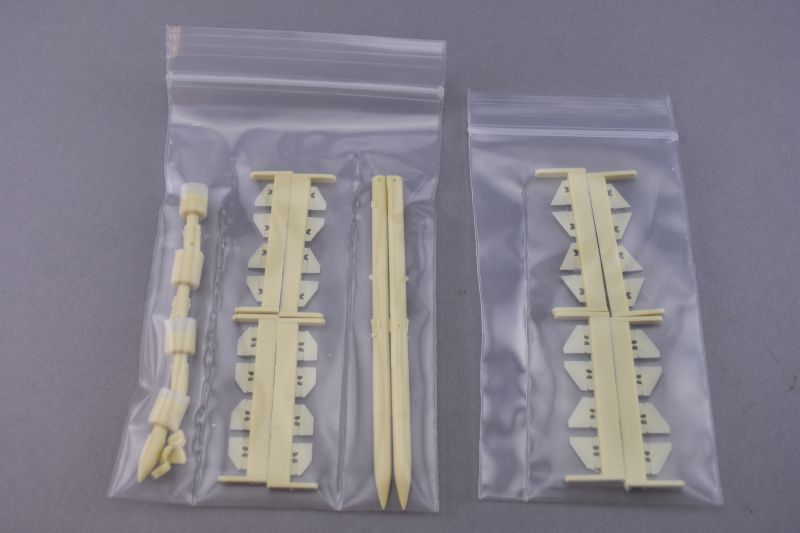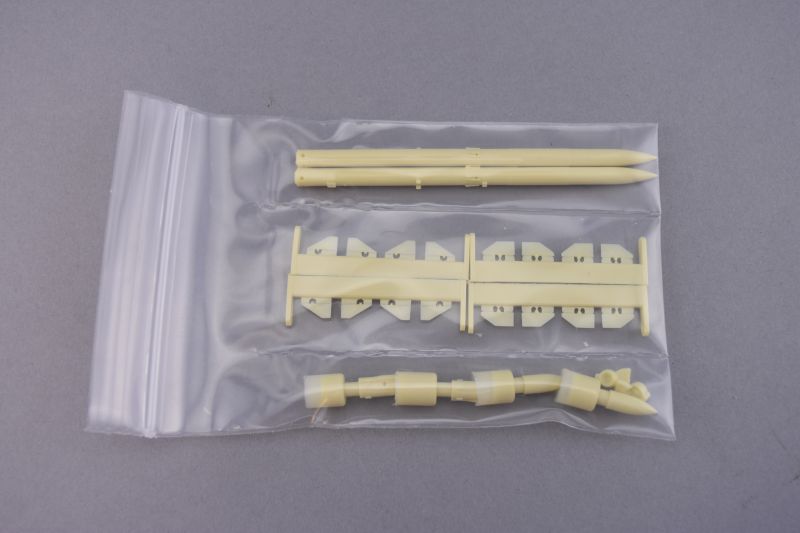 Contents
You get 2 complete missiles, including optional exhausts and nose cones for training versions (CATM) with one set of smaller folded instructions and a Zactomodels business card. The resin here is very well done, and showcases how detailed and well molded Zactomodels parts are. I took the liberty of using a bit of a dark brown/black wash to bring out and highlight exceptional detail on the missile body: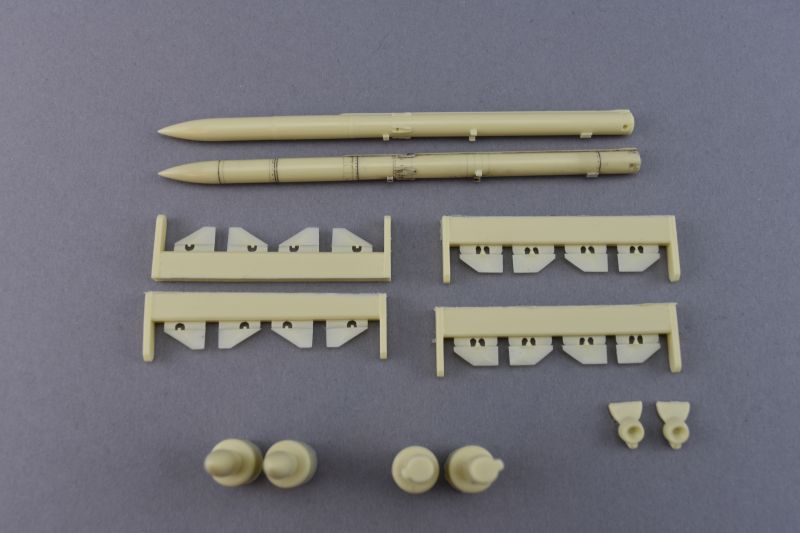 The instructions clear and well detailed, printed on a small black and white folded card, on top of the resin parts: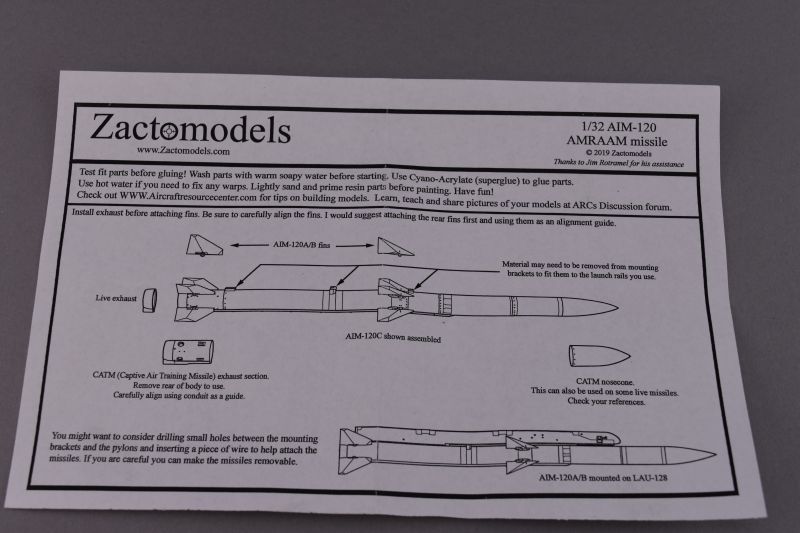 Parts Detail
The new AIM-120 AMRAAM Missiles from Zactomodels are small works of art unto themselves. The fins are small, delicate and razor sharp thin, even in resin, with your choice of AIM-120A/B and AIM-120C fins. My examples came without a single broken parts thanks to the expert packaging. You can clearly see the knife edge molding to the fin, which makes them all the more realistic looking. The resin on these is still opaque, but the scale fidelity of these parts is what really makes them outstanding: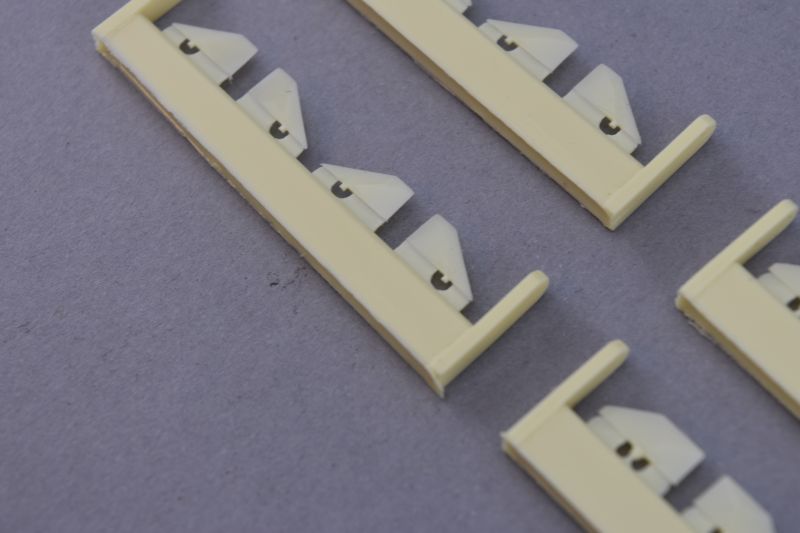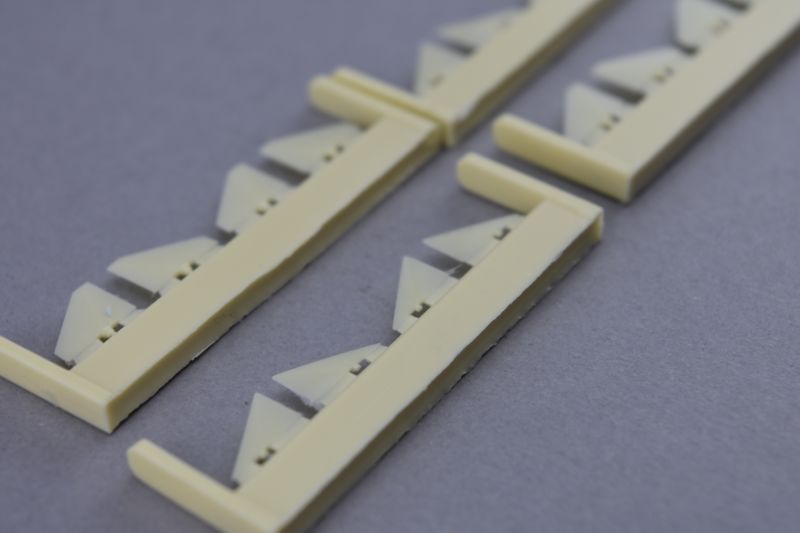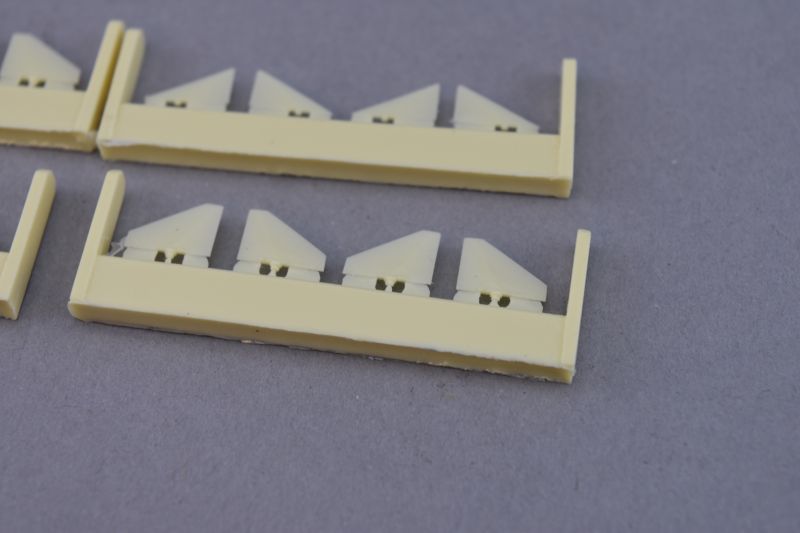 ---
You get the live exhausts or the optional CATM exhausts with CATM nose cone. The molding here is on par with the rest of the kit, and is about as smooth and crisp as you can get: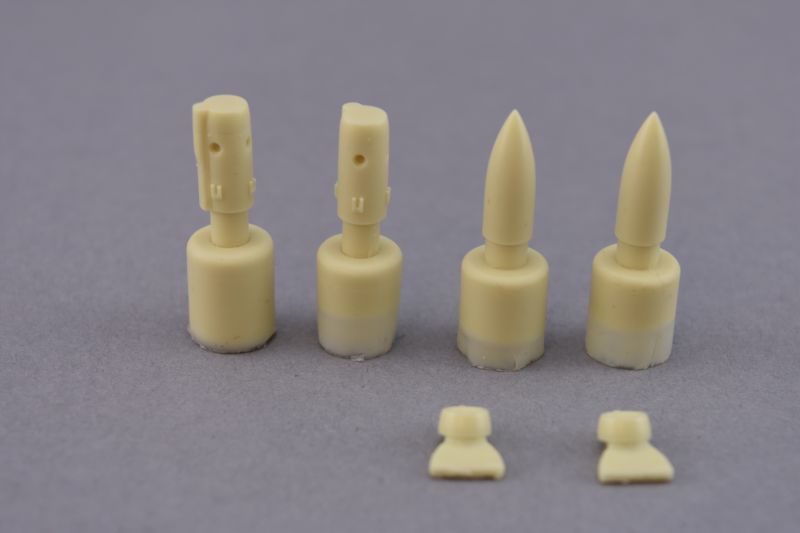 The AIM-120 AMRAAM Missile bodies are the star of the show. They are straight, with no warpage and the detailing here is best appreciated in person, as pictures no matter how good don't do them justice. The bodies have no soft detail, nor flash, and will look amazing under primer and paint: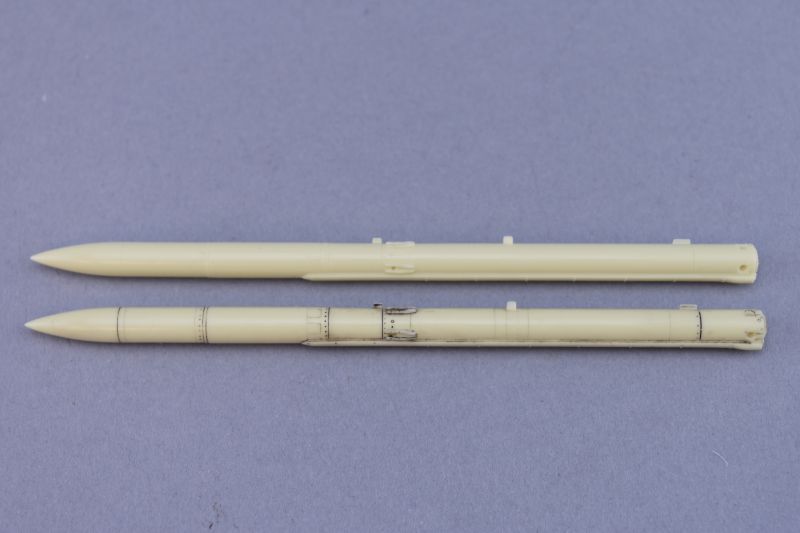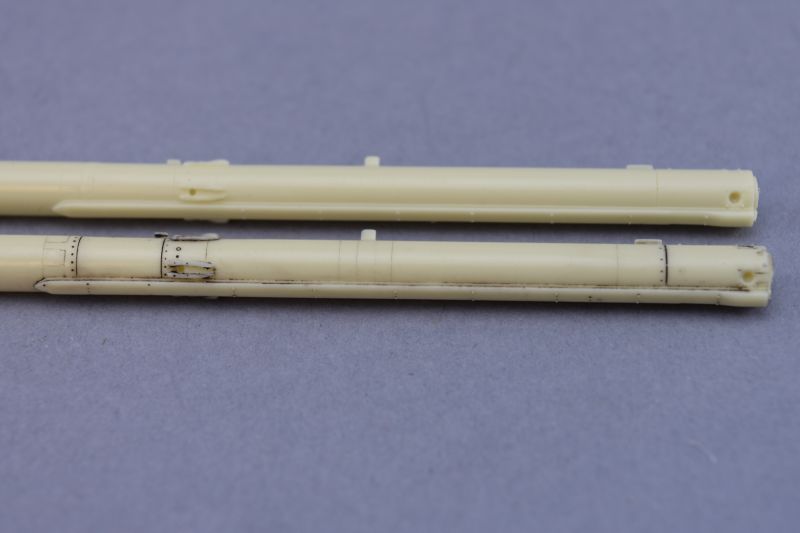 ---
---
The only flaw I found anywhere here was a small casting bump at the top of one missile body, between the center two lugs: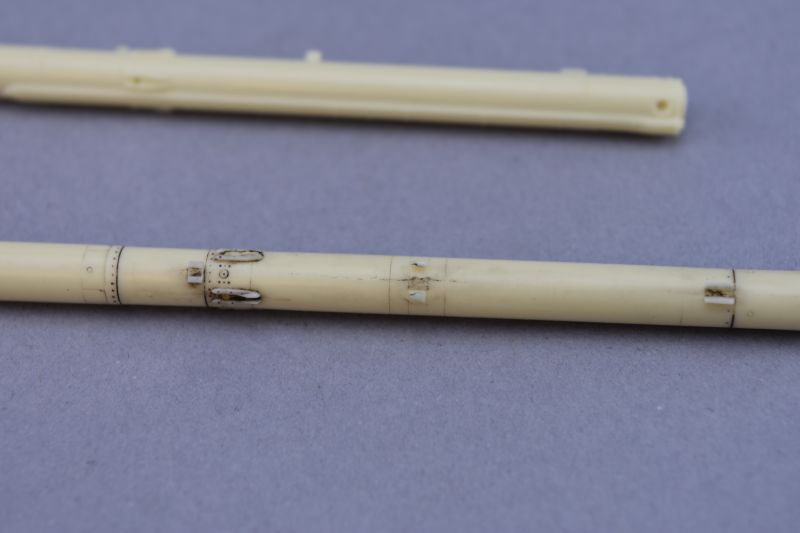 This is really so small that a couple of swipes with a folded piece of 600 wet/dry, or a pointed sanding stick, will take care of it in a matter of seconds.
Conclusions
This new set of AIM-120 AMRAAM Missiles from Zactomodels is a well done, well researched (from what I can tell looking into the AIM-120 AMRAAMs) and expertly molded and detail/AM resin set, and in my opinion, is well worth the asking price.
These new AIM-120 AMRAAM Missiles come well packaged with all the details you would want, and the prep time here for primer and paint should be minimal. They are as smooth and crisp as any resin parts I have used, and will be a tremendous addition to any scale model or diorama that could have AIM-120 AMRAAMs mounted on it. The detailing and scale fidelity of the parts Chris has come up with here will surly make any model you make that much better.
HIGHLY recommended!
Thanks to Chris at Zactomodels for the review sample.
© Brian Leitch 2019
This review was published on Sunday, June 09 2019; Last modified on Tuesday, June 11 2019