AIMS | Messerschmitt Me 262 A-1/U3 Conversion
Reviewed by Andrew Birnie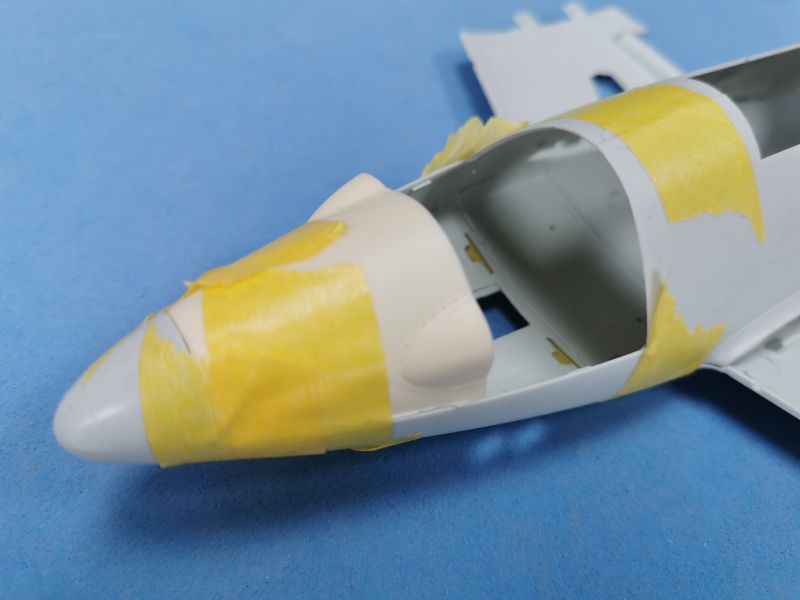 Having a penchant for reconnaissance aircraft, it's unsurprising that my favourite version of the Me 262 is the A-1a/U3, the fact it generally wore a very attractive camouflage scheme is just the cherry on top. Though there has been no kit release of this version in 1/32, AIMS came to the rescue a few years ago with a superb conversion aimed for the Trumpeter kit, upon receiving the new tool Revell version I was more than eager to see if it was compatible.
---
Consisting of sixteen cream resin, and twenty-three etch parts, which enable the modeller to have the camera bays open or closed, or indeed one open and the other closed should you wish. The set contains two superb Rb 20/30 cameras, film cans and associated equipment.
---
I am pleased to say the set is compatible with the Revell kit - it is certainly suits this kit over the Trumpeter in terms of surface detail, though the upper forward fuselage part will require either:
A, a thin piece of plastic to raise it up so it fits flush with the nose cone, and the bay doors will require a wee bit of trimming as they are a little bit too long.
Or B, trimming the foward most resin part, which might make it flush with the nose cone, and allow the bay doors to fit without trimming, or certainly not as much.
The under fuselage camera ports aren't a drop fit as per the Trumpeter kit, as the Revell kit is one-piece in that area, and it might be wise to trim the resin part back to the edge of the port, then cut out the appropriate part of the kit, so you're dealing with a relatively flat area - the resin part also includes part of the curved fuselage side, mirroring the replaced Trumpeter kit part, and last but not least, the rear camera bay bulkhead etch part fits the Revell part perfectly, as can be seen in the appropriate photograph.
---
This is a superb set, and will certainly result it a model which stands out from the crowd.
Available from AIMS.
You can see a build of the conversion using the Trumpeter kit by John McIllmurray, Mr AIMS, here.
© Andrew Birnie, 2019
This review was published on Thursday, August 01 2019; Last modified on Thursday, August 01 2019