Aerocraft Models | Internal Undercarriage set for HobbyBoss B-24 Liberator
Reviewed by Iain Ogilvie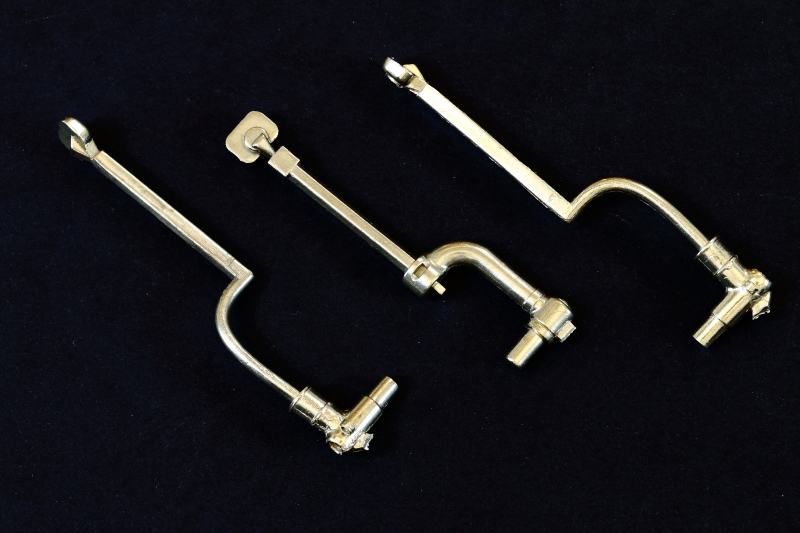 Introduction
With the release of the HobbyBoss B-24J at the tail end of 2018 we were bound to start seeing the appearance of aftermarket accessories for these kits.
One of the first off the blocks were Aerocraft Models with a set of lost wax cast brass undercarriage leg inserts to replace the plastic sections in the kit. As discussed in my review of the HobbyBoss kit, it looks like HobbyBoss initially planned to include the inserts as die cast metal, but made the decision to mould in plastic - perhaps as a cost-cutting measure?
Over to Ali @ Aerocraft Models:
I have decided just to use the kit insert parts as this will keep the costs down on the brass used. Also by adding the 'sleeve' kit parts to the brass core will assist the modeller in adding detail included in the kit and or to add any further improvements that individuals may choose to add the undercarriage parts.
The brass core parts will transform the strength of the undercarriage on this huge kit, and assist with carrying the ballast weight required to ensure it is not a tail sitter.
The Castings
Kit parts - and their replacements - side-by-side: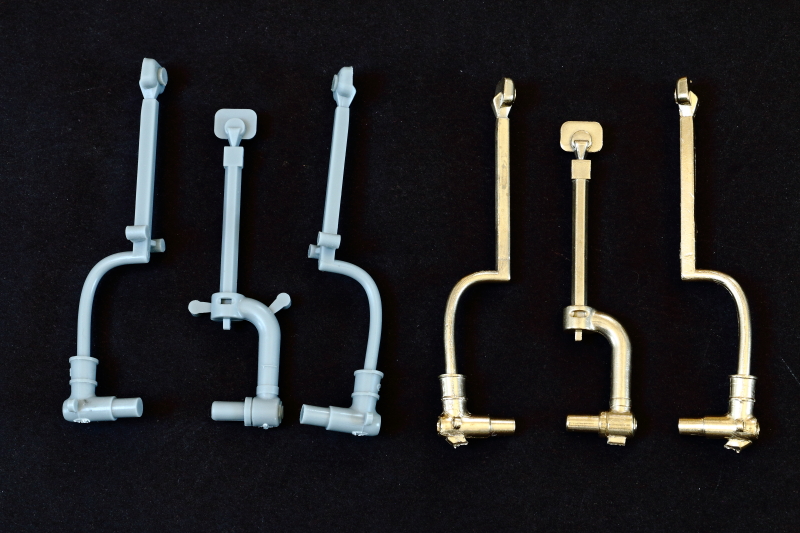 Nose leg insert: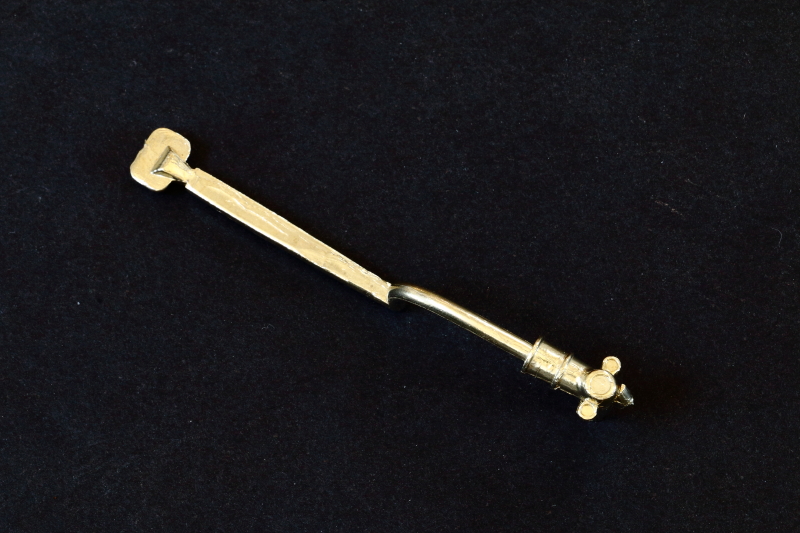 Nose leg insert - inserted in the outer kit part: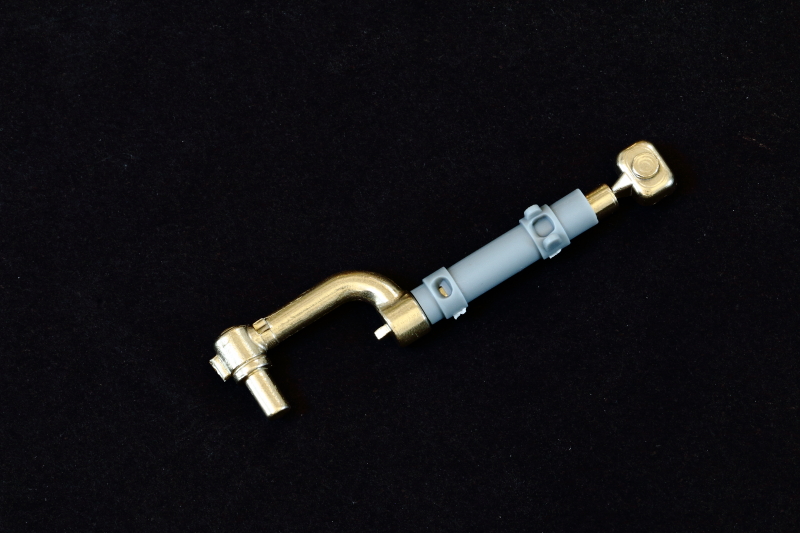 Main leg insert - inserted in the outer kit part: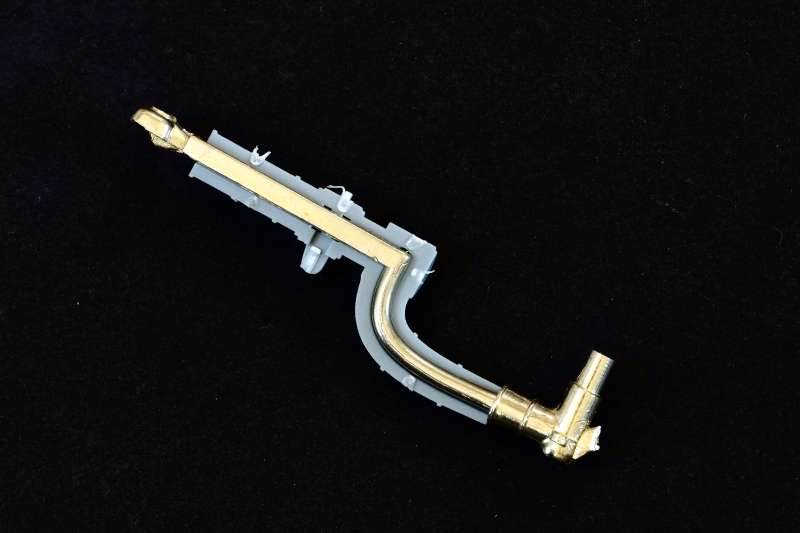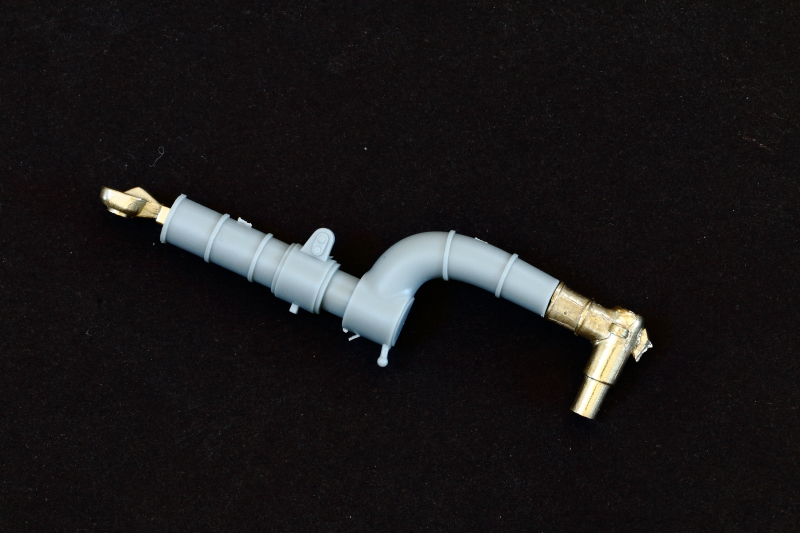 Main leg insert - with Eduard Brassin B-17 mainwheel in place: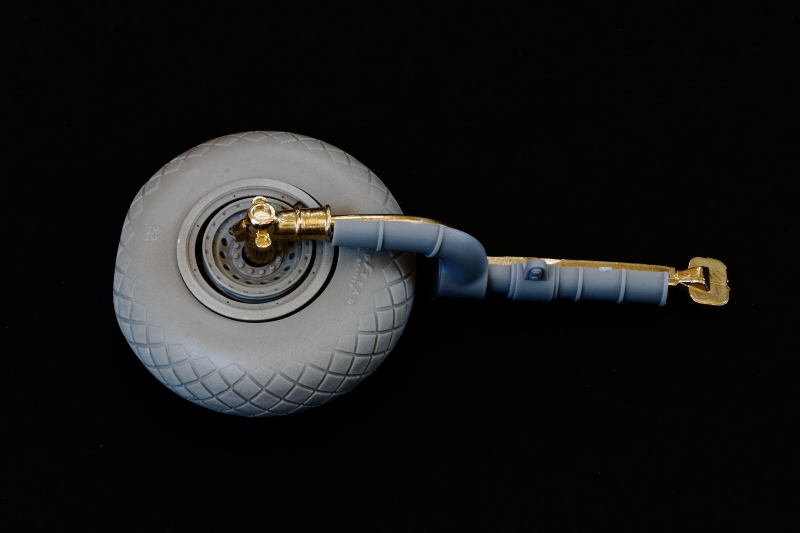 ---
Conclusion
Given the weight of the final model - especially after adding nose weight - the kit undercarriage could do with all the help it can get. This set is brilliantly simple - it adds the required strength with a simple 'plug and play' set of inserts that are identical to the kit parts, but cast in brass.
A small amount of clean-up is needed to remove casting pour lines - and the fastidious may want to drill out the loops at the base of the main legs. My brass items where a tiny (and I mean TINY) amount smaller than the originals - so a sliver of plastic needed removing from the kit outer 'jackets' to get a snug fit - but we're talking a really tiny amount.
An essential purchase for all B-24 builders.
The set is available direct from Aerocraft Models.
Review set courtesy of my wallet.
Iain
© Iain Ogilvie 2019
This review was published on Monday, August 26 2019; Last modified on Monday, August 26 2019